Protecting Thandi's Growing Family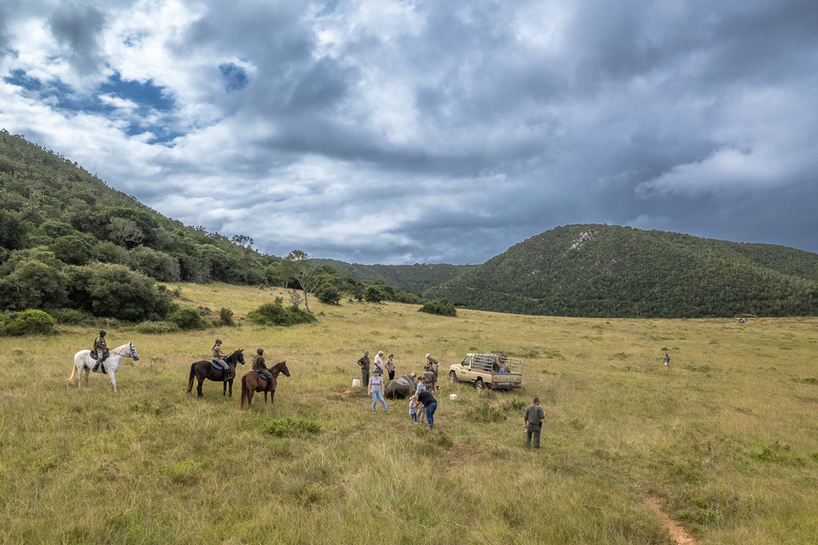 Today is Family Day in South Africa and Kariega Game Reserve is honoring our growing family of staff, community members, conservation partners and friends who empower and support us to do our best to deliver on a conservation mandate that aspires to preserve and protect the Kariega wilderness and all the animals that live within it.
Conservation is bittersweet and our collective excitement over the birth of poaching survivor Thandi's fifth calf, born on 1 April 2023, turned somber just days later after receiving news that two rhinos had been poached and killed for their horns on a neighbouring reserve – the most recent attack in a growing list of reserves that have fallen victim to rhino poaching in the Eastern Cape this year.
The contradictory nature of these events is a sobering reminder of the gravity of our responsibility as custodians of this critically endangered species … and Thandi's growing family.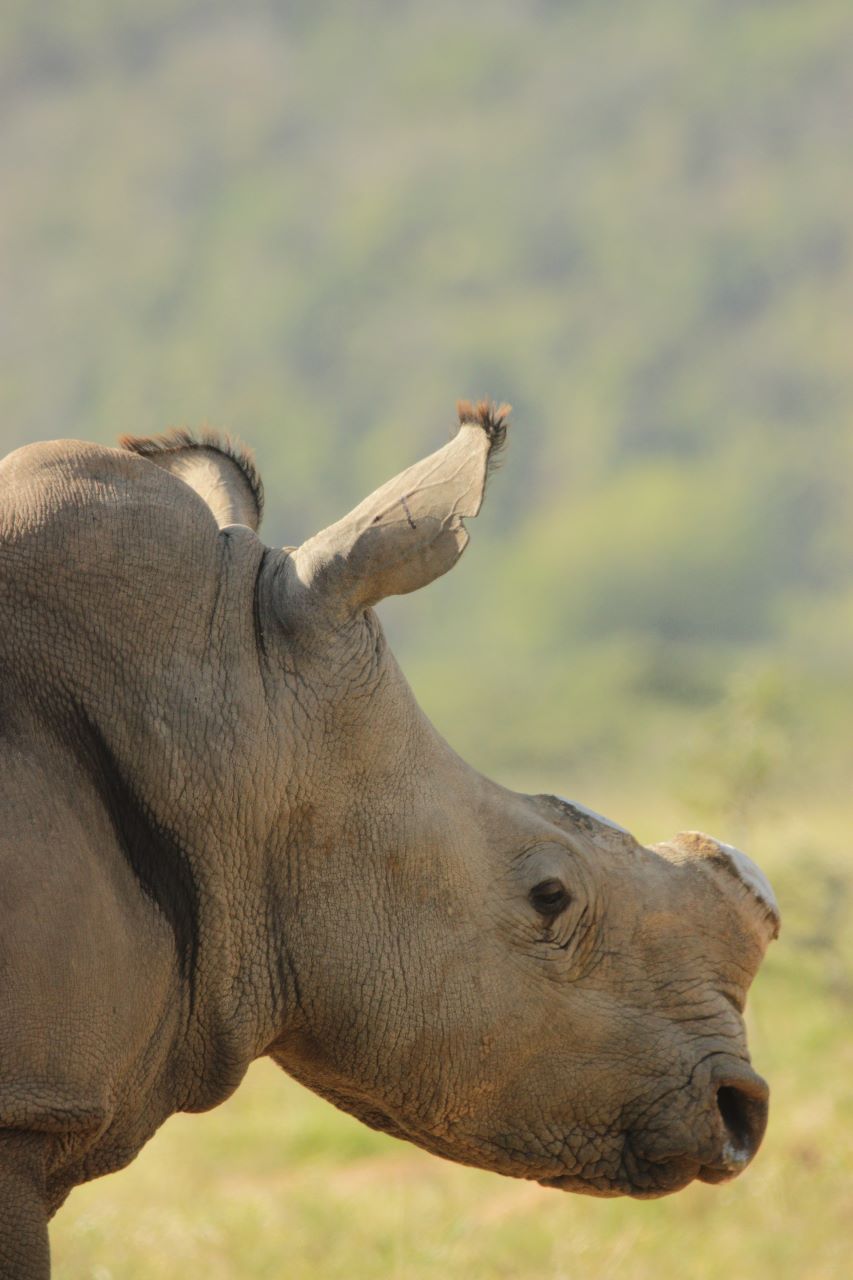 Times of Crisis Call for Decisive Action
Times of crisis call for decisive action and for our team that meant expediting our annual rhino de-horning programme, that is one of the layers in a multi-faceted rhino protection.
Dehorning and collaring procedures are costly but reaching out to our network of partners and supporters quickly delivered the necessary funding and a dedicated team of staff, vets and helicopter pilots spent the Easter weekend successfully carrying out the dehorning procedures.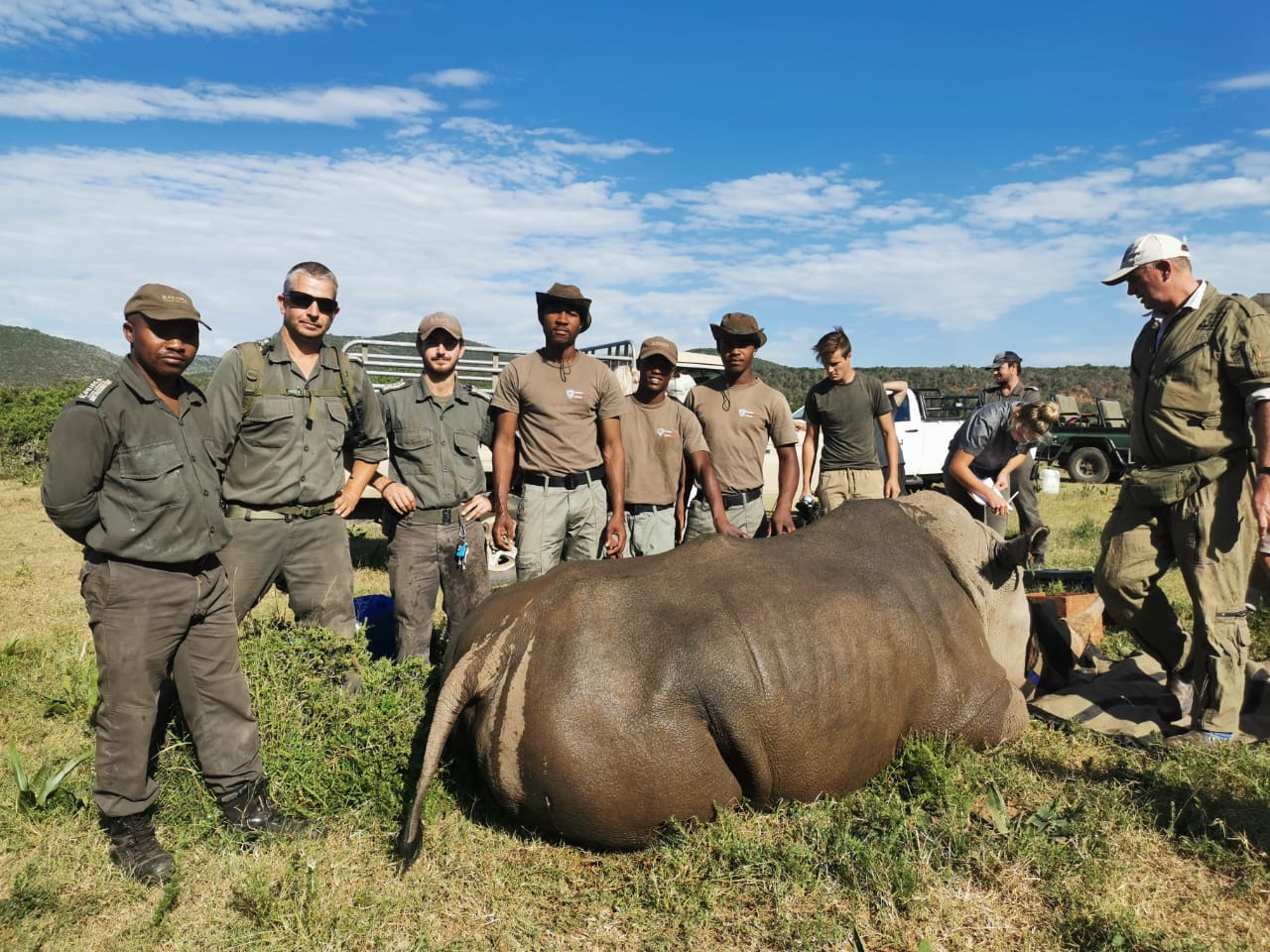 A heartfelt thank you to our donors for these most recent procedures: Helping Rhinos, Dancing for Rhinos, Rhino Tears Jewellery, Veldskoen and the Pask family. In addition, we thank Global Conservation Force who are funding the Kariega Game Reserve Mounted Anti-Poaching Unit; Hikvision for sponsoring advanced technology surveillance cameras as well as 4dignity and Wildlife Protection Solutions for being our advanced technology development partners.
Long Term Success calls For Community Unity
Achieving long term success and saving the rhino species from extinction will require more than mass dehorning. It will require community unity and well-coordinated efforts.
These words of APU Manager, Daniel Haesslich, aptly convey our sentiments and gratitude to our neighbouring communities and the vital role they are playing in our multi layered protection plan.
"Choosing to be an Anti-Poaching Ranger by heart means you want to protect our wildlife from harm, especially rhino. The constant threat of poaching in South Africa motivated us to choose to go against our innate instinct and take off the pride of a rhino, which is its horn. We are aware that dehorning is only one layer of safety; having a well-trained and committed team on the ground is another. However, our first line of defense are the communities around us who through various crisis and natural disasters, have pulled together to build a bigger force. When I wear my uniform in town and people give words of encouragement, that shows me that unity is growing and together with our communities we can face this rhino crisis and win at the end of the day."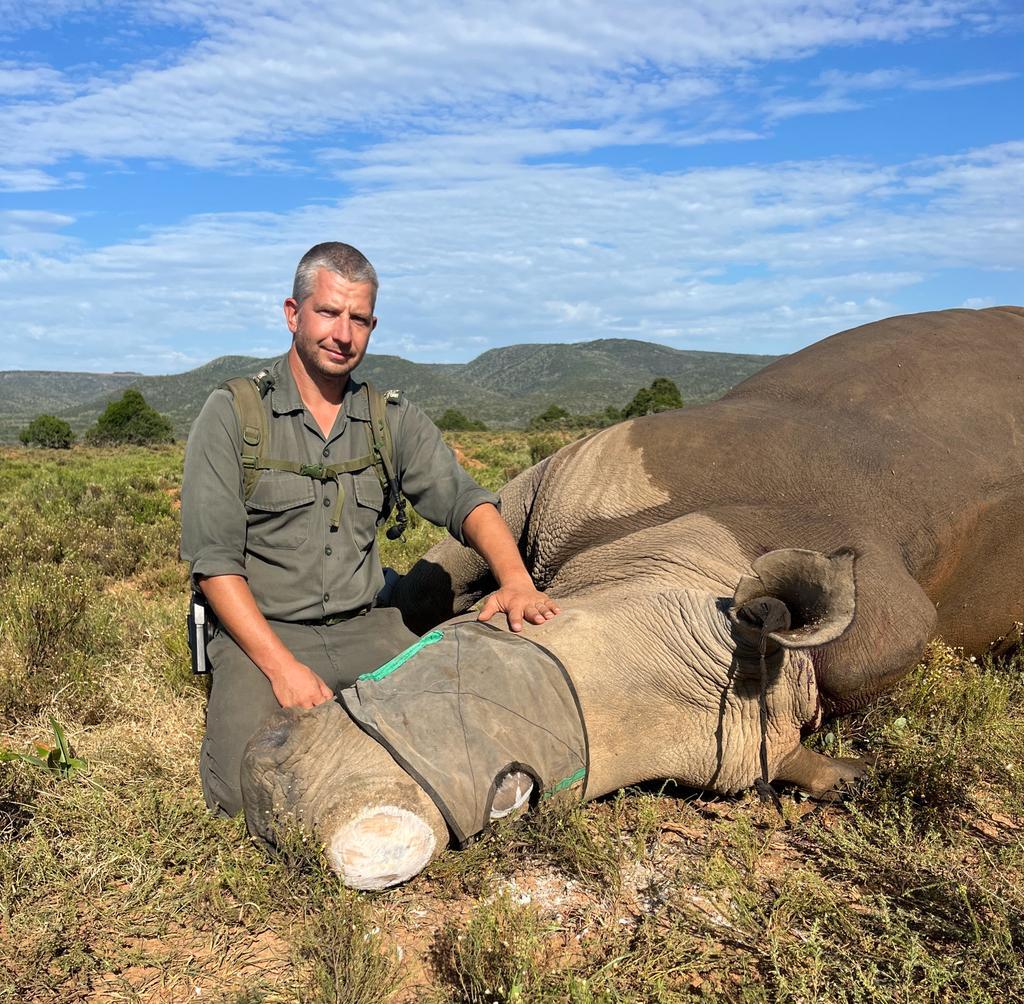 Pask Family Helps Protect Thandi's Family
Liane and Karl Pask and their four-year-old daughter, Harper, are a wonderful example of community support and have become valued friends and supporters of the Kariega Foundation. They share our passion for conservation and rhino protection.
Earlier this year in celebration of her 40th birthday, Liane reached out to her friends and family to donate to the Kariega Foundation in lieu of birthday gifts. The Pask family then matched and raised the funds with their own donation to ensure the total amount would cover the costs of a dehorning procedure.
Liane, Karl and Harper joined us for the procedures that were carried out on two of Thandi's calves: Siya who had his first dehorning and Mthetho his second.
An inspiring example of how an ordinary family can make an extraordinary difference in helping to protect Thandi's family … and help save an iconic species from extinction.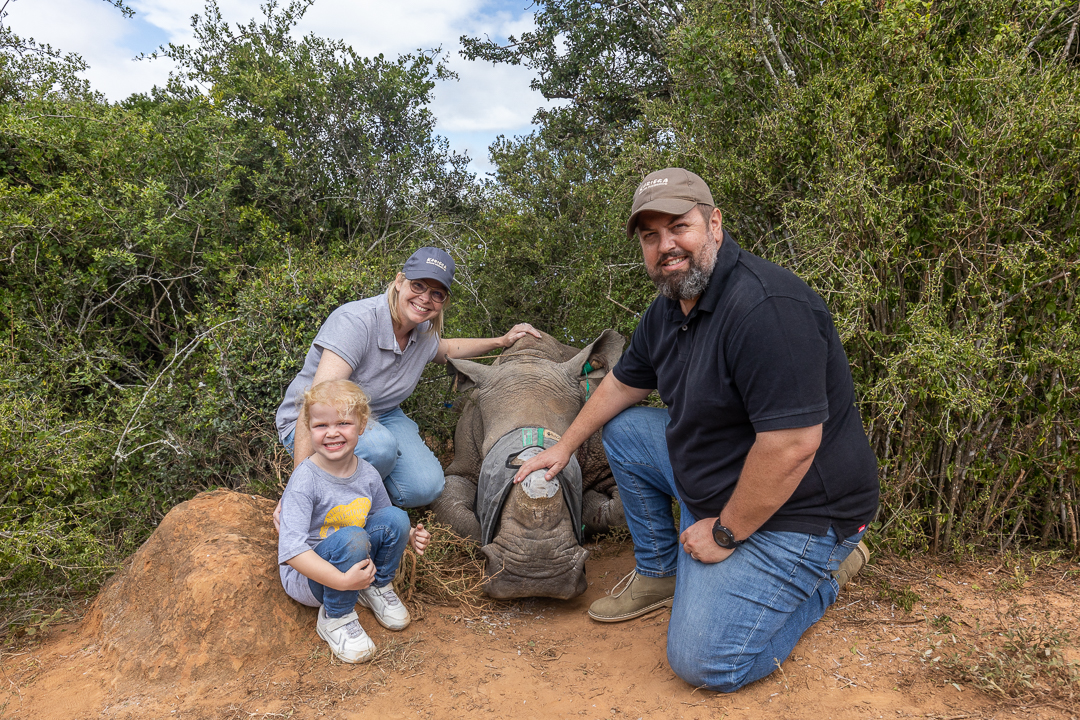 Dehorning is Painless for the Rhino
Kariega Foundation Director, Lindy Sutherland, took the time to prepare four-year-old Harper (our youngest donor and eco-warrior to date) for the procedure.
She explained that the rhino's horn is made of the same matter (keratin) as our fingernails and hair and cutting it off feels the same as having our nails or hair cut. Despite the loud noise that the chainsaw makes, the procedure is painless for the animal.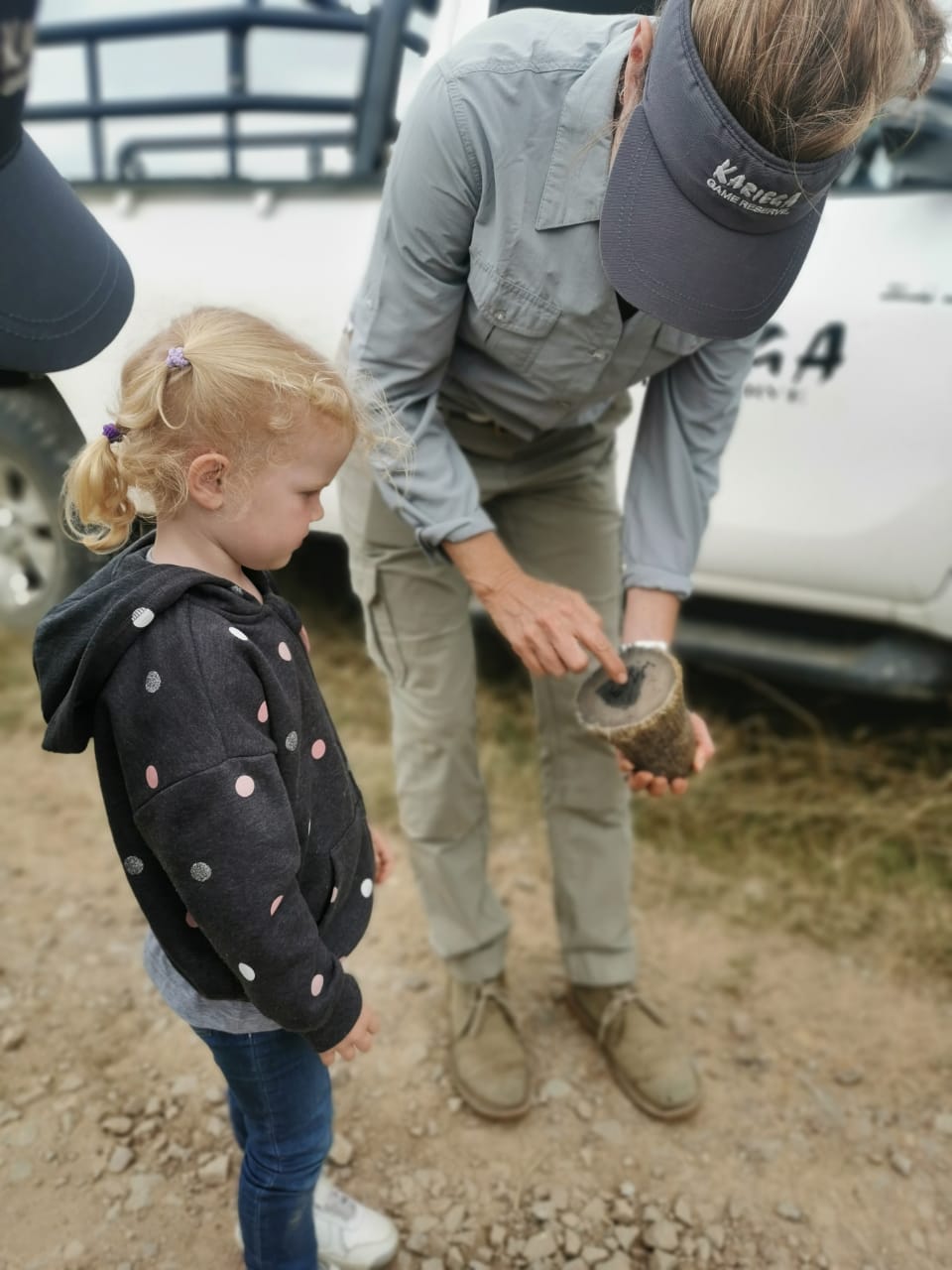 While the animal is sedated and the dehorning process in action, vets can check the health of the animal and administer extra vitamins to support their well-being.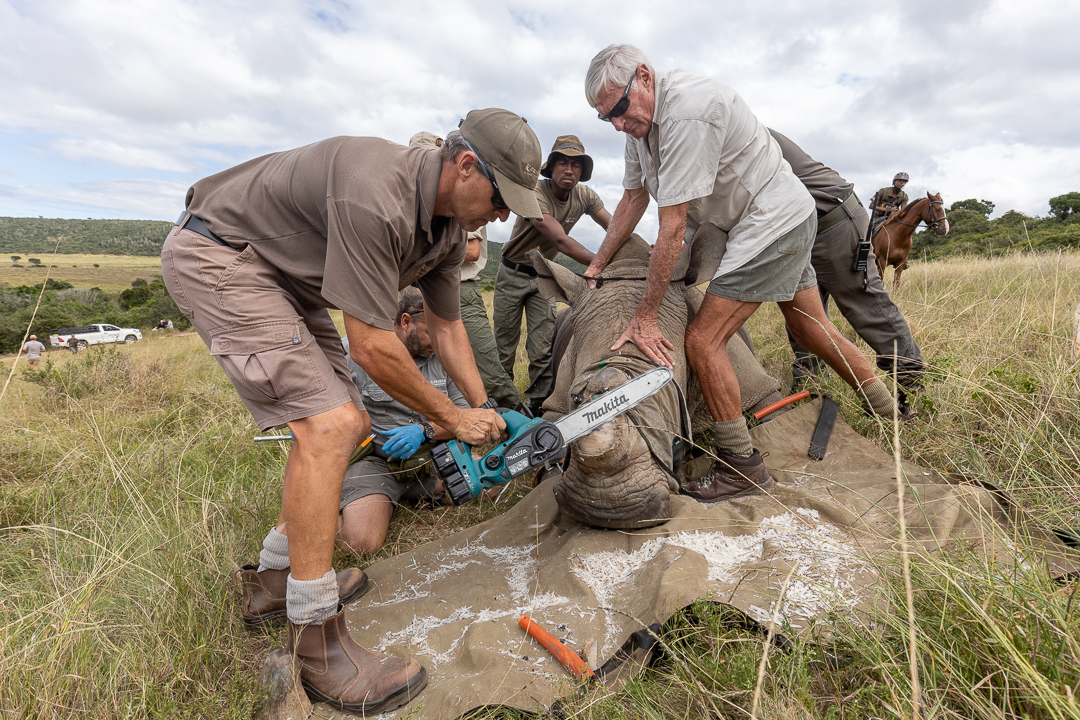 The horn, like our fingernails, grows back quickly and so each rhino is dehorned every three years. Research suggests that if dehorning is adopted as a protection measure, all animals within the protected area should be dehorned so that it does not disrupt the social dynamic of the crash. Kariega Game Reserve has followed this approach since 2012, when we suffered the triple poaching attack which Thandi survived.
We Need Your Help
Right now, Poachers are actively killing rhino for their horns in the Eastern Cape and we need your help to stop this senseless brutality. We are a province in crisis and we need to respond to the crisis with unity.
These are some of the ways in which you can help.
1. Share this blog and create awareness around the rhino crisis.
2. Report any suspicious people or behaviour to the authorities. Call Mornay Viljoen : 0823199216
3. Donate any amount big or small to the Kariega Foundation, Save The Rhino, which will support our rhino protection efforts.
4. Adopt Rhino Thandi and family via our partners Helping Rhinos. 
Funds raised will benefit our APU and our Kariega Foundation environmental education programme in neighbouring community schools as well as other rhino conservation projects supported by Helping Rhinos.
How to Adopt Thandi & Family
Thanks to the Helping Rhino Adoption Centre you can adopt Thandi and her family in a few easy steps.
Go to Thandi's adoption page: https://www.helpingrhinos.org/adopt-thandi/
Click on the Adopt button
Choose the adoption package that suits you best
Add the names of a friend or two who want to share the responsibility (if required)
Follow the online check-out process to register and pay online.
5. Buy one of these 'conscious gifts' for yourself or a loved one.
The Kariega Veldskoen
​​Veldskoen and the Kariega Foundation share a mutual interest in nature conservation and creating improved living conditions and opportunities for South African citizens.
Together, through sales of the Kariega Veldskoen, we aim to generate funding that will contribute to initiatives that protect and rejuvenate Kariega's wildlife and local community, through conservation, education, and job creation.
Rhino Tears Jewellery
Sarah Cobden-Ramsay founded Rhino Tears Jewellery following her unforgettable safari in the Kariega Game Reserve, when she first saw the majestic Thandi. In the hopes that sharing Thandi's tale will serve as a catalyst for change, Sarah created the Rhino Tear in her honor. All sales proceeds from this lovely jewellery are donated to rhino conservation efforts worldwide.
Gratitude and Hope
Working in Rhino conservation has more low moments than high and it is easy to become demoralised. With each act of support and encouragement our sense of gratitude and hope grows and energises conservation teams and Anti-Poaching Units on the ground to keep going. We are stronger together and the more communities unify against poaching the greater the chance of our collective success in saving this iconic species from extinction.
Thank you to each and every person who has supported our rhino conservation efforts and the many who continue to do so today. 
We are privileged to have Thandi as a source of daily inspiration. May we continue to work together to protect her growing family and species at large.