Photo: Honeymoon Safari View with Lions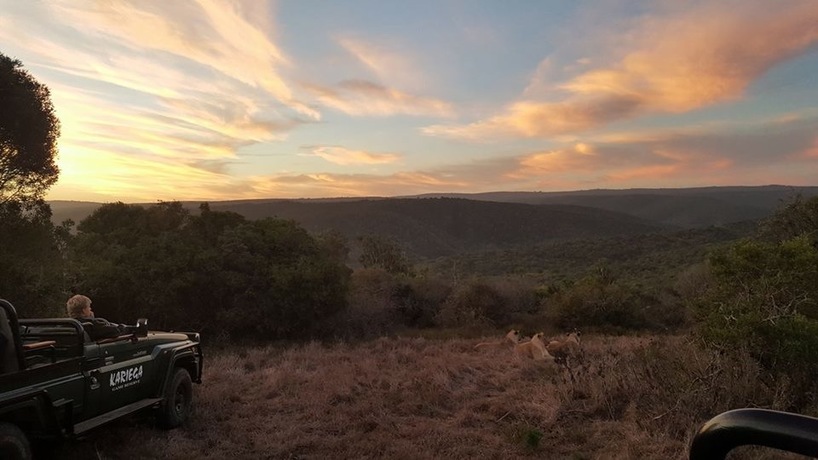 The photo of the week is credited to safari honeymooner Nicola MacNally for her classic image of a stunning sunset shared with three majestic lionesses. We love that Nicola captured some of what makes Kariega Game Reserve so spectacular – communing with wild animals in breath-taking scenery with dramatic views and vistas.
Nicola posted her photograph to the Kariega Facebook page saying:
"It's hard to choose from all the amazing pics we captured on our honeymoon to Kariega Game Reserve River Lodge this week but I love this one. What a privilege it was to share the same vicinity as these amazing animals! Thank you for making a dream come true and for all that you do to protect and conserve these wonderful creatures! A huge thank you to our guide Gladman."
We feel so privileged and grateful that Nicola shared her amazing experience with us all. 
Safari Honeymoon Suggestions
Are you busy planning your honeymoon? If so, please read our recent safari honeymoon blogs and feel welcome to contact us on reservations@kariega.co.za to ask questions and make your booking. 
We can also assist with suggestions for tailor-made honeymoons including a Kariega safari, relaxing along the Garden Route and some time in the fabulous Cape Town. See our tours page for suggestions and please contact us.