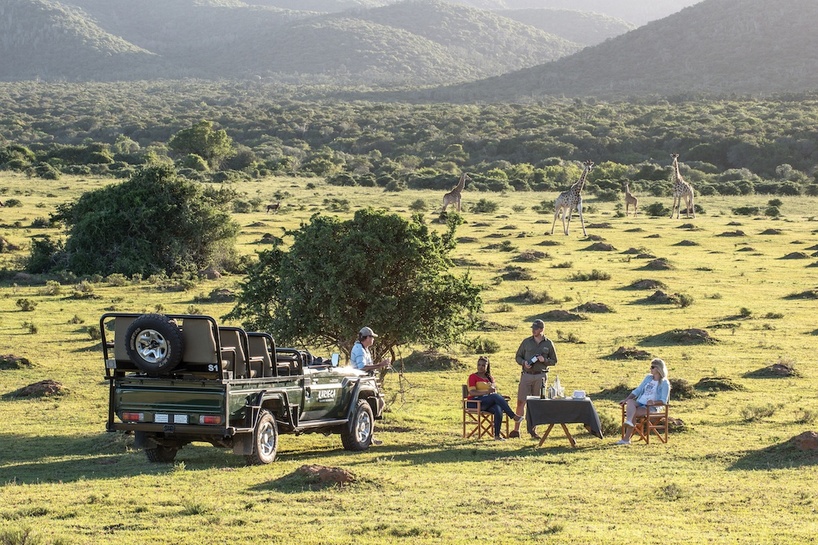 Kariega Game Reserve in the Eastern Cape of South Africa is one of the most popular safari destinations for honeymooners. These are the five top reasons why you should make Kariega your honeymoon destination.
1. Kariega Honeymooners Enjoy African Bush and Beach
Safari and beaches are the most popular experiences on any honeymoon itinerary and Kariega Game Reserves offers them both! The expansive Kariega wilderness, home to the Big 5 and an abundance of birds and wild animals, is flanked by two majestic rivers that meander their way to the quaint coastal town of Kenton-on-Sea. River Lodge honeymoon guests enjoy the thrill of a safari drive with elephant, rhino, hippo, giraffe, zebra and lion and then take a romantic boat trip down the river for sundowners on the beach.
2. Kariega Safari Lodges to Suit Every Honeymoon Budget
Kariega Game Reserve incorporates a choice of five lodges that all offer an exceptional safari experience but at various levels of luxury for differing budgets. Main Lodge is relaxed and friendly and kindest to your wallet. Ukhozi Lodge is intimate and romantic and just a little more expensive. The Homestead is a sole-use lodge that offers privacy and versatility and is ideal if honeymooners are travelling with friends or family. River Lodge is set on the banks of the river and offers beach and bush experiences. Lastly, our premium 5-star tented Settlers Drift offers all the indulgences that one would want on honeymoon, if budget allows.
3. Kariega Safari Honeymoon is Accessible and Malaria-free
For self-drive honeymooners Kariega Game Reserve is a 90 minute drive from Port Elizabeth at the end of the scenic Garden Route. An alternate option is to take a 80 minute flight from Cape Town to Port Elizabeth followed by a private road transfer to the reserve. Either way, Kariega Game reserve is one of the most accessible safari destinations for couples visiting Cape Town, or travelling along the Garden Route. An added bonus is our malaria-free status, making us accessible and safe.
4. Safari Memories Last a Lifetime
Going on safari is a life-changing experience. Memories blend into a collage of images, sounds and smells that never leave and there will be a longing to return to this place of peace, tranquility and beauty - made even more special because it is where you stared your married life together.
5. Child Friendly… For your Return Trip!
The chances are that when you do return to us one day, you will have a family in tow. Kariega Game Reserve is one of the most family-friendly safari destinations in South Africa and we will welcome you back with joyful and open arms in celebration of the blessings that have flowed from your marriage!
It would be a great privilege for us to make your honeymoon an experience of a life-time, which is what it should be! Contact our friendly and resourceful reservations team with any questions or queries. 
Did you choose Kariega for your safari honeymoon destination? Tell us all about it on Facebook, or post you photos to Instagram.