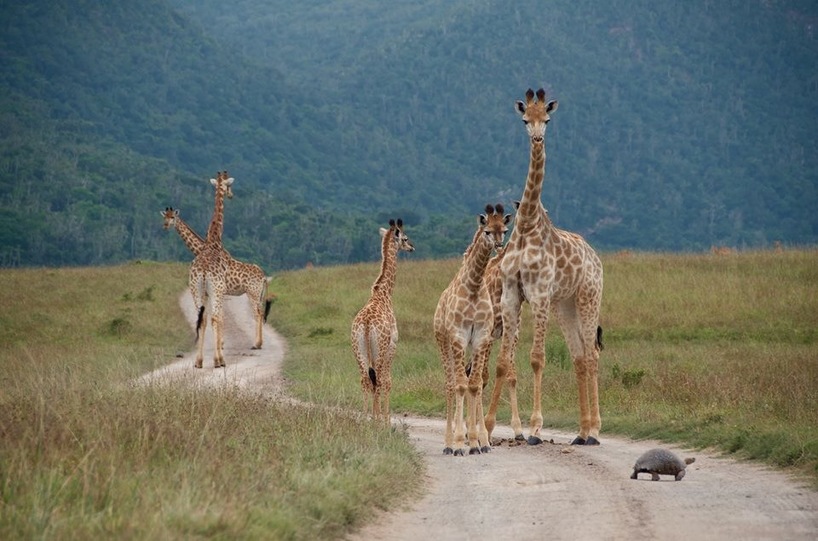 The winner of the 2016 Kariega Facebook Photographic competition is Lise Marie Mcloughlin Nielsen. Lise captured this extraordinary moment of a tortoise crossing the path in front of a herd of curious and perplexed giraffe. It was most likely the first time the giraffe calf had seen a tortoise and is not quite sure what to make of it – a rare moment when we realise that animals and humans we are more similar than we think!
The judges of the photographic competition had the pleasure of letting Lise know that she had won a complimentary and fully inclusive two night stay for two people at our Ukhozi Lodge. We asked her to tell us more about the photograph and her experience on safari at Kariega.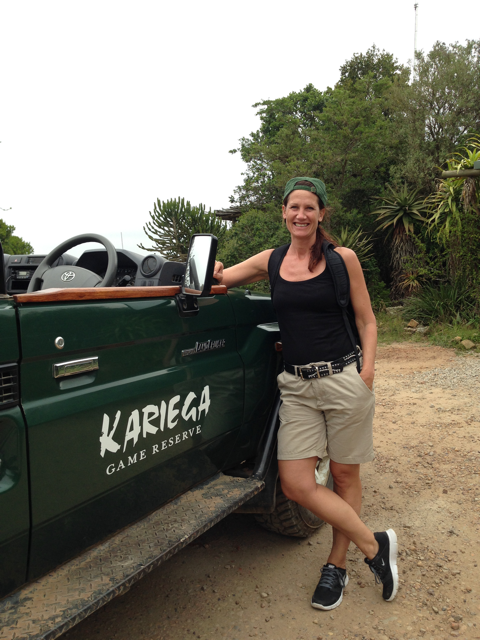 Tell us more about when and where the photograph was taken.
The photo was taken on a game drive on our first day at Kariega. Our ranger Imogen stopped because the giraffes were on the road and many more were walking around us. Then I suddenly saw this tortoise crossing the road and found the situation quite funny. The giraffes looked as if they had never seen anything like that before.
Can you share the details about your camera and settings?
Camera: NIKON D7000
Lense: AF-S DX VR
Zoom-Nikkor 18-200mm f/3.5-5.6G IF-ED
Org size: 4928 × 3264 19.8 MB, ISO 400, 150mm, 0 ev, ƒ/5.6, 1/320
How did it feel to see and capture this photo?

In Denmark, where we come from, we do not have wild animals! We had seen so many wild animals for the first time on the game drive already and some of the experiences had felt a bit scary. This situation was different because it made us laugh and relax.
Tell us more about your interest in photography
I love beautiful pictures but I am not an experienced photographer at all. I often just snap the situation. I work as a journalist and I am always observing. My partner, Henrik, however is really good at taking photographs and has taught me quite a lot about taking the right picture with the right composition. Actually are not really sure who took this picture because we shared the camera between us all the time!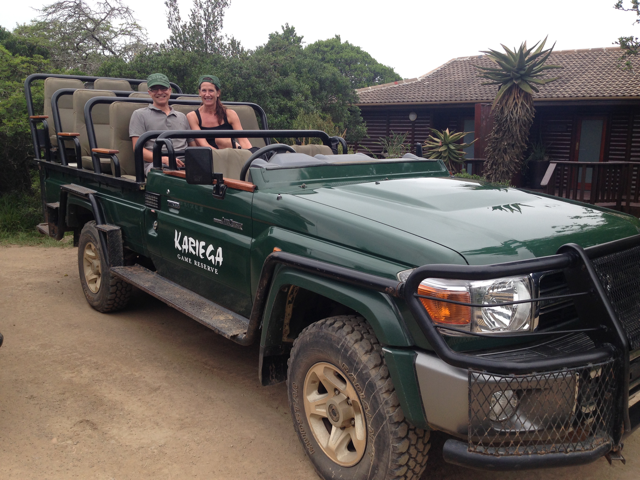 Tell us more about where you live and what you do
Both my partner and I live in Denmark in a city called Roskilde on the island Sealand. I work as a communication and marketing manager at Scania Denmark and am mum to two wonderful girls age 17 and 20. I live with Henrik who is a creative director in Metadesign.
How did you react when you found out you had won the competition?

It was a fantastic feeling! I was so happy that my photo won and that I can go back to Kariega. It was a fantastic experience. Our ranger Imogen was fantastic and made the stay so exciting. Sometimes it was very scary as we are not used to wild animals at all in DK, but I was so overwhelmed by everything that I soon forgot my concern.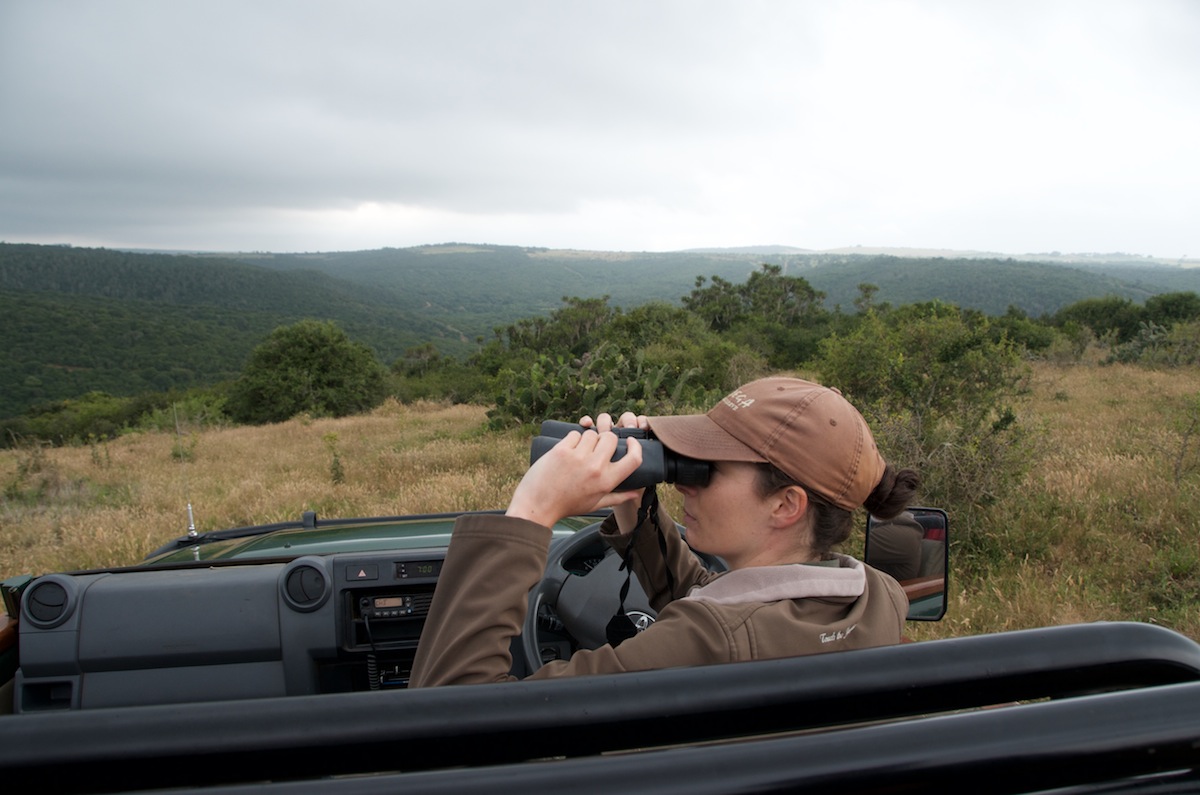 Tell us more about your stay at Kariega
The stay at Kariega was part of our Garden Route trip from Cape Town to the Eastern Cape in December. Henrik has travelled a lot in Africa and wanted to share all his favorite experiences with me. One of them was Kariega which he visited nine years ago. It was an experience he just had to share with me.

When might you come back to take up your prize and who you will bring?
I do not know! But we want to go back to South Africa and Kariega for sure! It is one of those experiences I just have to have again. I love the country, the nature and the people.
Congratulations again Lise. We really look forward to your return visit and thank you for capturing this wonderfully, quirky moment for us!