Kariega Foundation Hosts First Sports Day
On 27 April 2018 the Kariega Foundation hosted its first community sports day in Ekuphumleni. Teams from the local communities of Ekuphumleni, Marselle and Klipfontein participated in a variety of activities including netball, rugby, aerobics, mini soccer, traditional games and skipping rope. There were games and activities for young and old.
The sports day is one of our Kariega Foundation's youth development projects. This project aims to provide a nurturing environment for youth to learn life skills and unleash their potential as people and participants. Through sport we believe that children can be guided to develop their critical social and emotional competencies that have been proven to improve a child's chances of success in learning and life. 

Kariega Foundation Promotes Learning While Playing
The Kariega Foundation is working with the four local schools and the relevant government departments to upgrade and maintain this local sport grounds. One of our goals is to help facilitate a regular inter-school sports league for netball and rugby. The Foundation also supports a dedicated team of sports coaches to help ensure that teams are well coached and the sports league runs effectively. The coaches collaborate with volunteers and teachers.
Coaches at Kariega Foundation First Sports Day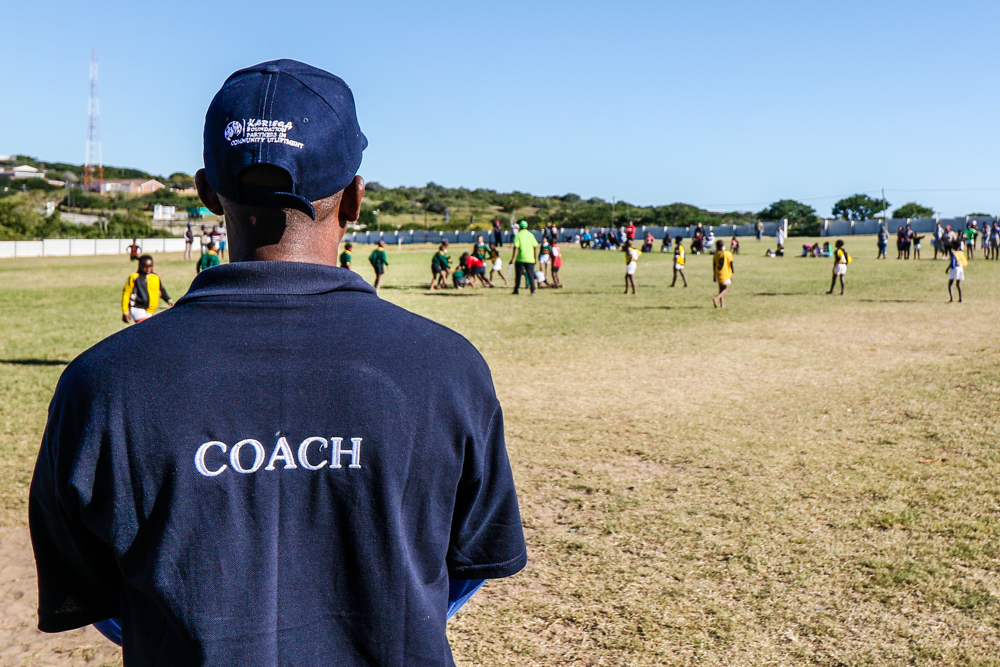 The coaches looked very professional in their new uniforms sponsored by the Kariega Foundation. The coaches are the backbone of the teams and put in hard work and time to guide and mentor the individuals in their teams, not only about sport but also life. The Kariega Foundation funds training for theses coaches. The coach training programme is implemented by CoolPlay, a South African NGO that integrates valuable life skills into sports training sessions. We believe that it is critical to develop people of worth as well as players.
The coaches felt very proud of their teams and are looking forward to great results in the future.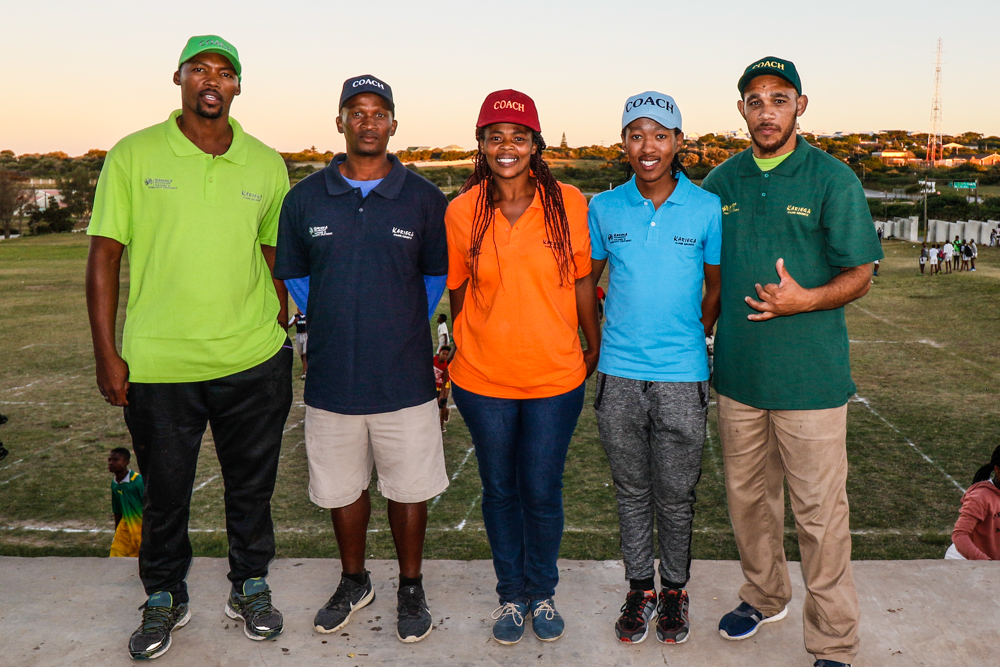 Fantastic Teamwork at First Kariega Foundation Sports Day
The 2018 community sports day was organised by the Kariega Foundation community coordinator Nomawethu Ngangqu and her team. The collaboration between the Kariega Foundation, Department of Sport and Recreation, the local communities, sports teams, parents and everyone involved made the day a huge success. Everyone at the event had great fun participating and watching the events. We are grateful to everyone who helped to make this day better than expected and we look forward to the next one!
If you would like to support the Kariega Foundation Youth Development projects please contact jone@kariega.co.za or leave a comment below. You can also connect with us on our Facebook, Twitter and Instagram.