Inspiring Conservation in Local Youth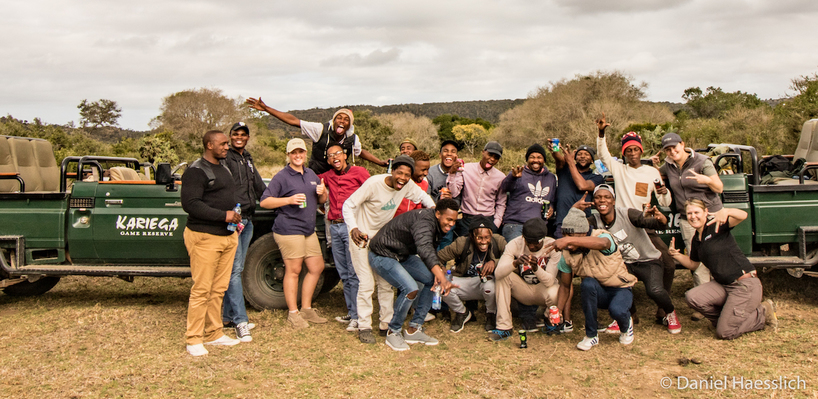 The Kariega Foundation sponsored a prize to the winning netball and soccer teams from the Youth Day Sports Tournament held in Kenton-on-Sea on 16 June. The prize was a safari game drive at Kariega Game Reserve for each team and their coaching staff. Big thanks to ranger Daniel for these photographs that perfectly capture the mood and sentiment of the day!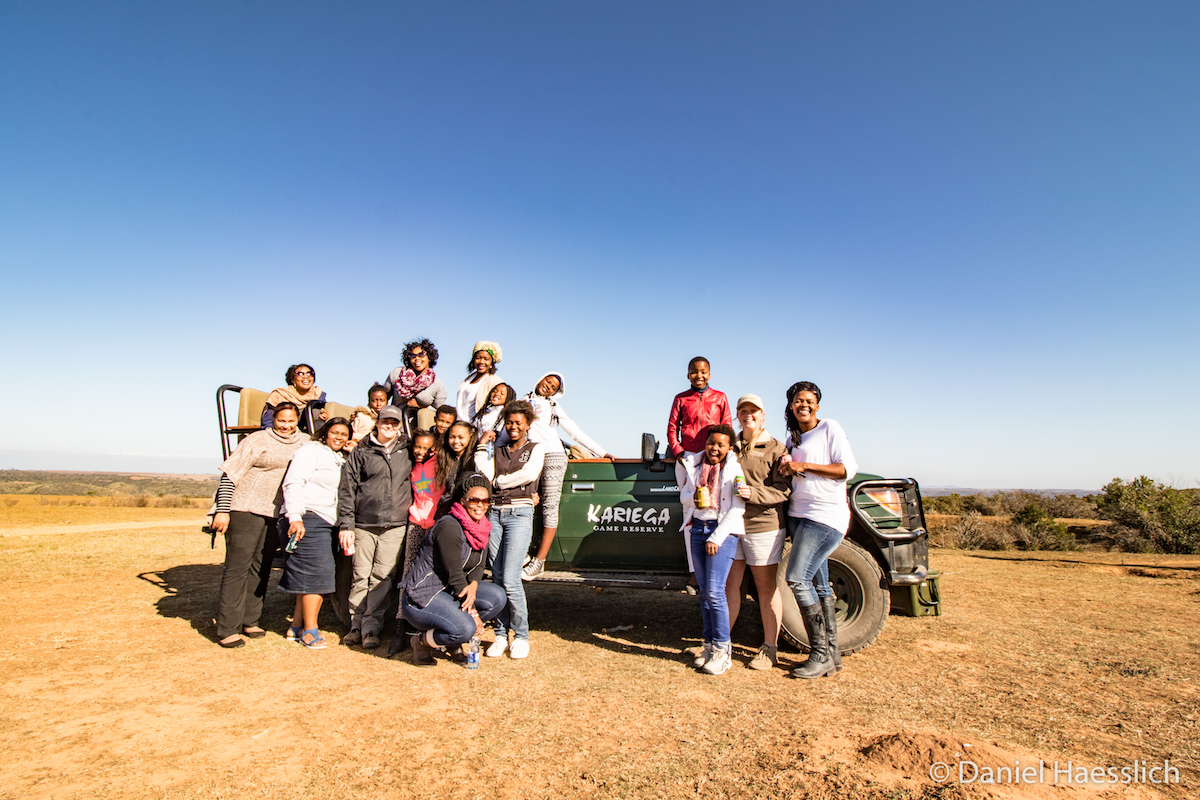 For most of the children it was the first time they had seen many of the wild animals. The highlights of the day were undoubtedly the sightings of lion, elephant and rhino Thandi with her calves Thembi and Colin. Needless to say there was much excitement!

Ekuphumleni Netball Teams Letter of Gratitude
Nomawethu Ngangqu, head coach of Ekuphumleni netball and the winning team wrote a lovely letter to all those involved at Kariega Game Reserve. Nomawethu writes:
Our team would like to thank Kariega Game Reserve for the wonderful game drive we had on the 2 July 2017 at your reserve. It was a great experience for the players. We had some of U13 and U15 players as well. What a wonderful day we had.
A very special thanks to Jo Haesslich, Bianca Lambourn and Wilmie van Den Hever our tour guides for that day. They welcomed us with open warm arms. As for the game drive, it was a wooooooooooooooow.
We were very lucky to see most of the animals. Seeing all the animals was the best but having a chance to see Thandi and her calf was an extra special one. On our way, back home we couldn't stop taking about it.
Kariega Foundation Aims to Educate and Inspire 
The prizes were motivated by the Kariega Foundation's aim to educate and inspire children from the local community about conservation so that future generations in this area may exclaim "Ubuhle bendalo!" (Creation is beautiful!) – and play a meaningful role in the preserving and conserving the wildlife and natural environments in the Eastern Cape.