Incredible Sighting of Rhino Thandi & Family

These incredible photographs, taken by ranger Jone at Kariega Game Reserve, capture a very intimate moment spent with rhino Thandi and her family. Thandi survived a brutal poaching on 2 March 2012. Both her horns were hacked off to be sold to people who incorrectly believe that rhino horn is medicine. Thandi miraculously survived and gave birth to a female calf on 13 January 2015 and male calf on 24 January 2017. Her female calf Thembi is now three years old and today we celebrate that Colin has been alive for 13 months.
Click on the below articles to find out more about the incredible story of rhino Thandi and her family. We need your help to spread awareness about the brutal killing of rhinos for their horns and to get involved with us to support rhino conservation.
Incredible Sighting of Rhino Thandi & Family
These three special white rhinos were seen resting during the midday heat. Suddenly little Colin decided that he was thirsty. After making soft mewing noises and poking his mum in the tum with his horn, Thandi relented and lifted up her back leg to allow him to suckle.

Once done, Colin did what all babies do on a full stomach… he had a nap!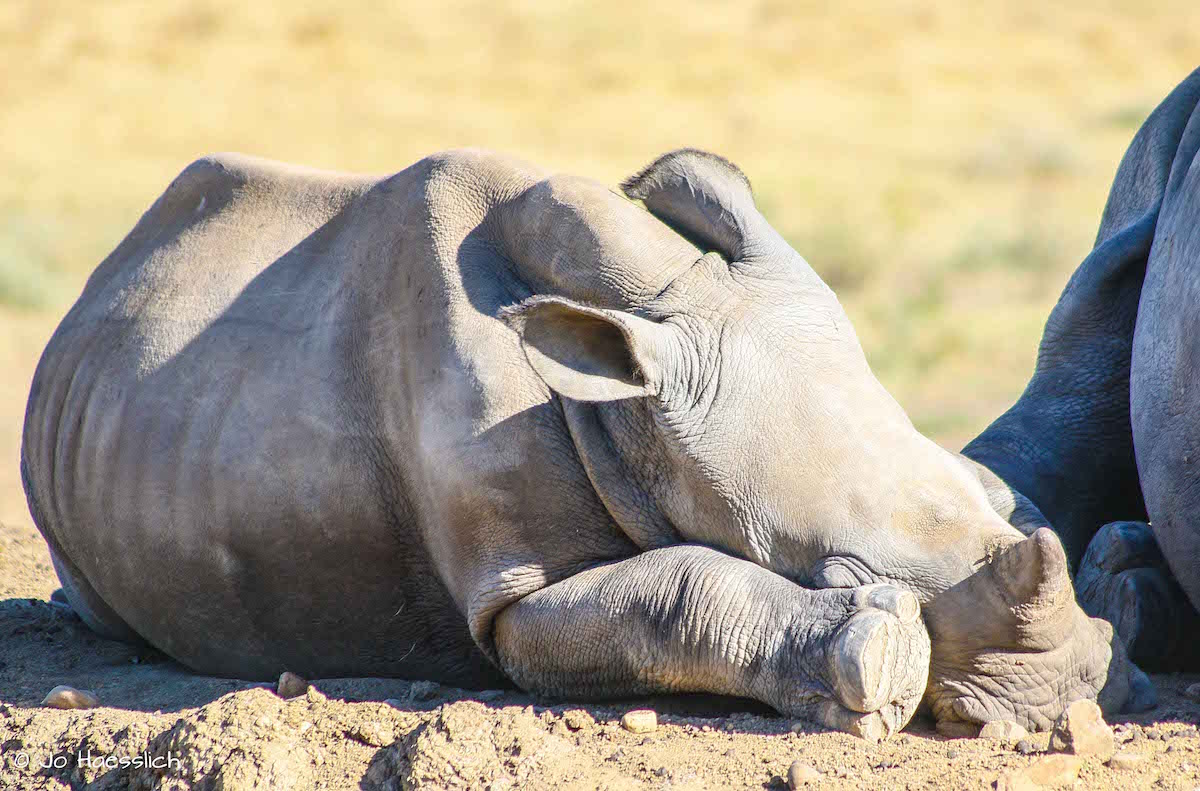 Baby Rhino Suckle For Between Two and Four Years
Rhino will suckle for between two and four years depending on how tolerant their mother is and how many other calves are in the picture. In Thandi's case, Thembi was still trying to suckle at three years old, but was ousted when Colin was born.
A rhino calf stays exclusively on milk for the first two months of life, at which time they start grazing on grass as well as suckling.
It was a real privilege to observe this maternal moment between Colin and Thandi. Did you see Thandi and either of her calves on you Kariega safari? Please share any images and comments with us on our Facebook page, via Twitter or Instagram. We also welcome your comments on our blog.