Video: Thandi's Inspirational Story and Baby Rhino
Poaching Survivor and Her Newborn Calf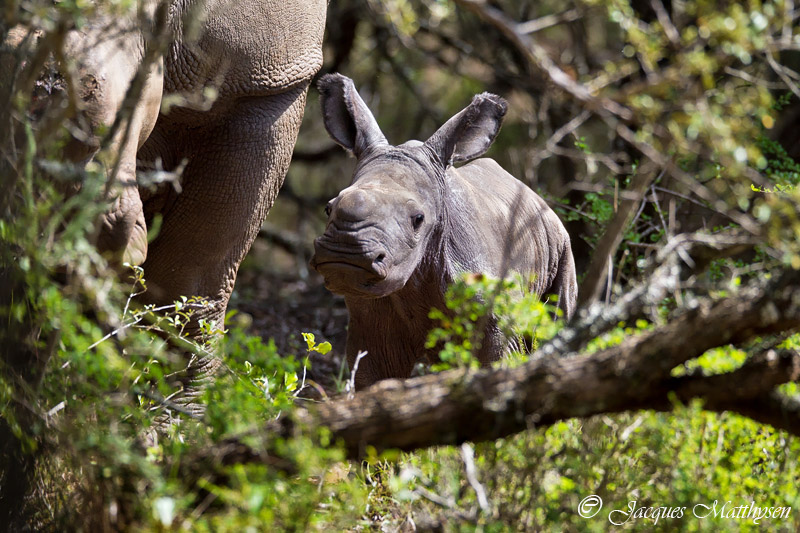 Kariega Game Reserve is pleased to share a video of poaching survivor Thandi the rhino and her calf produced by wildlife filmmaker Adrian Steirn. The footage includes the first close-ups of mother and baby shortly after her birth on 13 January. It is our hope that this film will inspire renewed energy in the fight against poaching and spread awareness to ensure the survival of our endangered rhino.
Dr William Fowlds of Investec Rhino Lifeline, the vet instrumental in saving and treating Thandi, beautifully narrates the inspiring, yet brutal story. "It was just the most harrowing experience. You need to take the story of Themba and the story of Thandi and tell the world what these animals are going through," says Fowlds in the film.
As the camera zooms up on Thandi and her female calf in the safety of the bush Dr Fowlds says, "It was just an incredibly amazing feeling to get the news of Thandi's rhino baby being born." "Thandi has been a catalyst for action… I think that the importance of this baby is that it will be a catalyst for hope."
Thandi and Her Calf
"We are very grateful to Dr Fowlds for his quiet leadership and unfailing commitment to our rhino. He is an inspiration to us all," says Kariega co-owner Graeme Rushmere. "Our thanks to Adrian Steirn and his team. They have captured beautiful footage of Thandi and her baby and created a film which we hope will be shared to inspire change."
The birth of Thandi's baby provides a glimmer of hope amidst the exponential growth in rhino killings. Close to 1200 rhinos were killed by poachers in South Africa in 2014 – the highest yearly total to date.
If you would like to support Thandi and the rhino at Kariega, please find out our requirements on the Kariega Foundation Save the Rhino page.