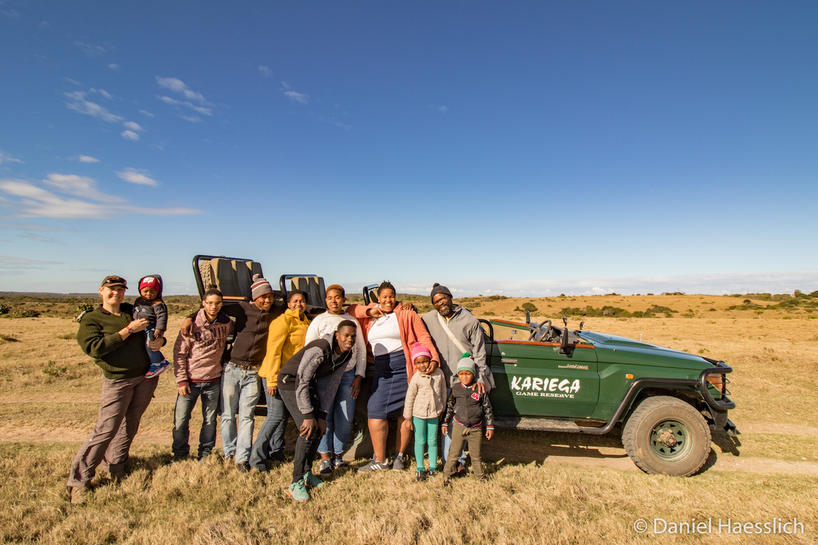 Kariega Game Reserve is located in the Makana district in the Eastern Cape of South Africa. Our area not only boasts some of the best game viewing but also the largest deposits of kaolin in South Africa. Kaolin is a component of clay which is used to manufacture tiles, porcelain and pottery items. Worthy of less acclaim, is the fact that absolutely no kaolin is processed in our district and no jobs or enterprise have been created in manufacturing products from it. Although our beautiful region has excellent tourism infrastructure and employs a large number of people, our district is plagued by poverty and very high levels of unemployment.
Master Potter and Artist Aims to Create Jobs
Master potter and artist Meshack Masuku is determined to change this status quo and impart the skills necessary to create enterprise from clay for the people of the Makana district. Apart from running his studio on a farm near Kariega, where tourists and locals can buy his incredible work, he has been working tirelessly at getting Makana Ceramics off the ground. Makana Ceramics is a training and manufacturing facility in Grahamstown with the capacity to train up to 60 technicians and artists at any one time and mass produce ceramic products for local industries including tourism.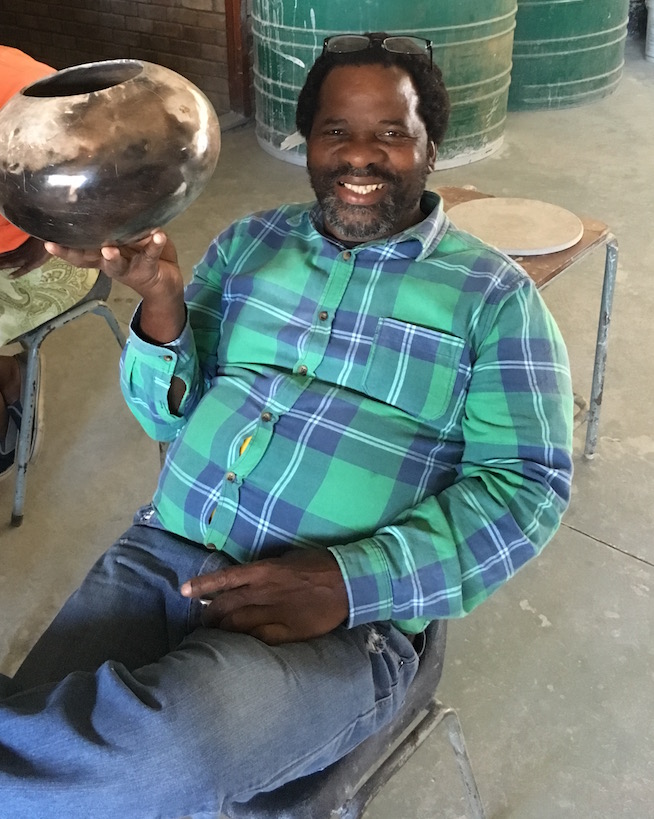 Kariega Foundation and Tourism Supports Job Creation
One of the guiding principles of the Kariega Foundation is to support and partner with initiatives that bring the spirit of Ubuntu into our local community. The spirit of Ubuntu inspires an attitude of selflessness and service to others through the wisdom of knowing that when we play a role in helping someone else to thrive, we thrive too.
We believe that through supporting Meshack and his enterprise development project we can move a step closer to achieving this objective.
Kariega Game Reserve and the Kariega Foundation are taking the following steps in support of Meshack and Makana Ceramics:
Kariega is moving to procure of all our crockery and ceramic product requirements from Makana ceramics. We are encouraging others in the Eastern Cape tourism industry will do the same.
We are supporting Meshack as an artist by selling his creations in our curio shops.
Kariega guests have the opportunity of visiting his studio while on safari with us.
We plan to expose the children from Ekuphumleni to pottery and ceramics as a craft and possible profession through weekly pottery classes with Meshack.
In addition to this the Kariega Foundation is collaborating with Meshack on a very exciting initiative in support of rhino conservation! More on that at a later date.
What Can Tourists Do to Support Job Creation?
If this blog has inspired your interest and you would like to offer your support to Meshack's enterprise development project please email us at the Kariega Foundation. The project faces many challenges, but we know that through partnerships and collaborations we can achieve great things.
Yours in the spirit of Ubuntu! I thrive. You thrive. We thrive.