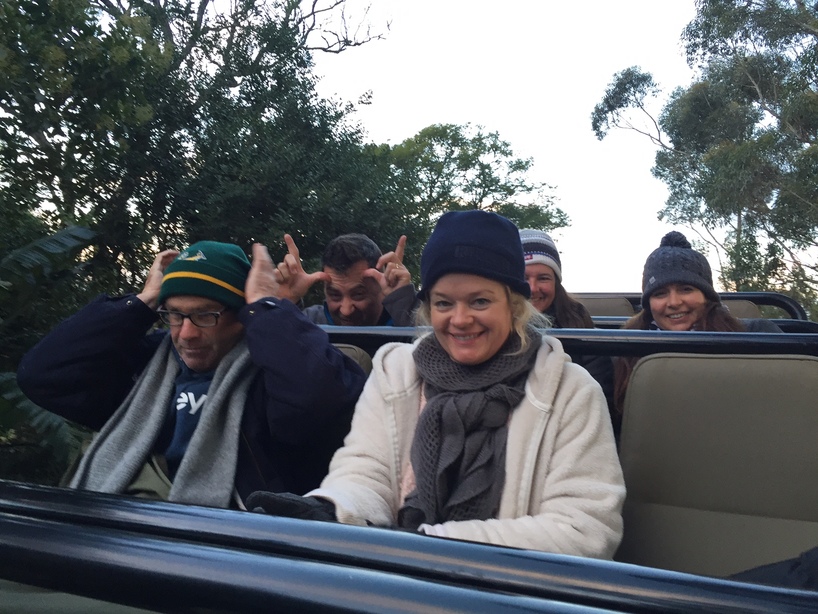 I recently had the great pleasure of staying at The Homestead in the greater Kariega wilderness for three, epic days and was reminded why Kariega Game Reserve has to be top of the to do list for any traveller wanting to experience the African wild.
Here is what happened on day three:
Day 3 – The most epic of all! Lion on the hunt and foraging elephant bull
9h00: The usual breakfast. (I wonder how I am going to live without it when I get home!)
10h00: Departed on our game drive. We had planned to go on a guided safari walk but the African wilderness had other ideas! As we were climbing onto the vehicle Themba, our ranger, announced that the lioness had walked past the lodge just moments earlier. "Do you want to go find her?" He asks rhetorically! It took us about twenty minutes of searching and then all of a sudden there she was striding through the bush, clearly on the hunt. It is not easy keeping up with a lioness moving at pace, but that is what makes the experience so exhilarating! One minute you are with her and the next she has disappeared! Somehow Themba always anticipated where she was going pop out again, and so we managed to track her for thirty thrilling minutes until she moved down into a ravine. 
We decided to drive on and try pick up her trail on the way home and it was no more than 15 minutes before we came across a magnificent elephant bull, with enormously big tusks foraging for food. We observed his massive body getting into impossibly awkward positions in search of the most tasty leaves! Many guests visiting Kariega Game Reserve have commented on extraordinary and special moments with our elephant herd, and this was no exception.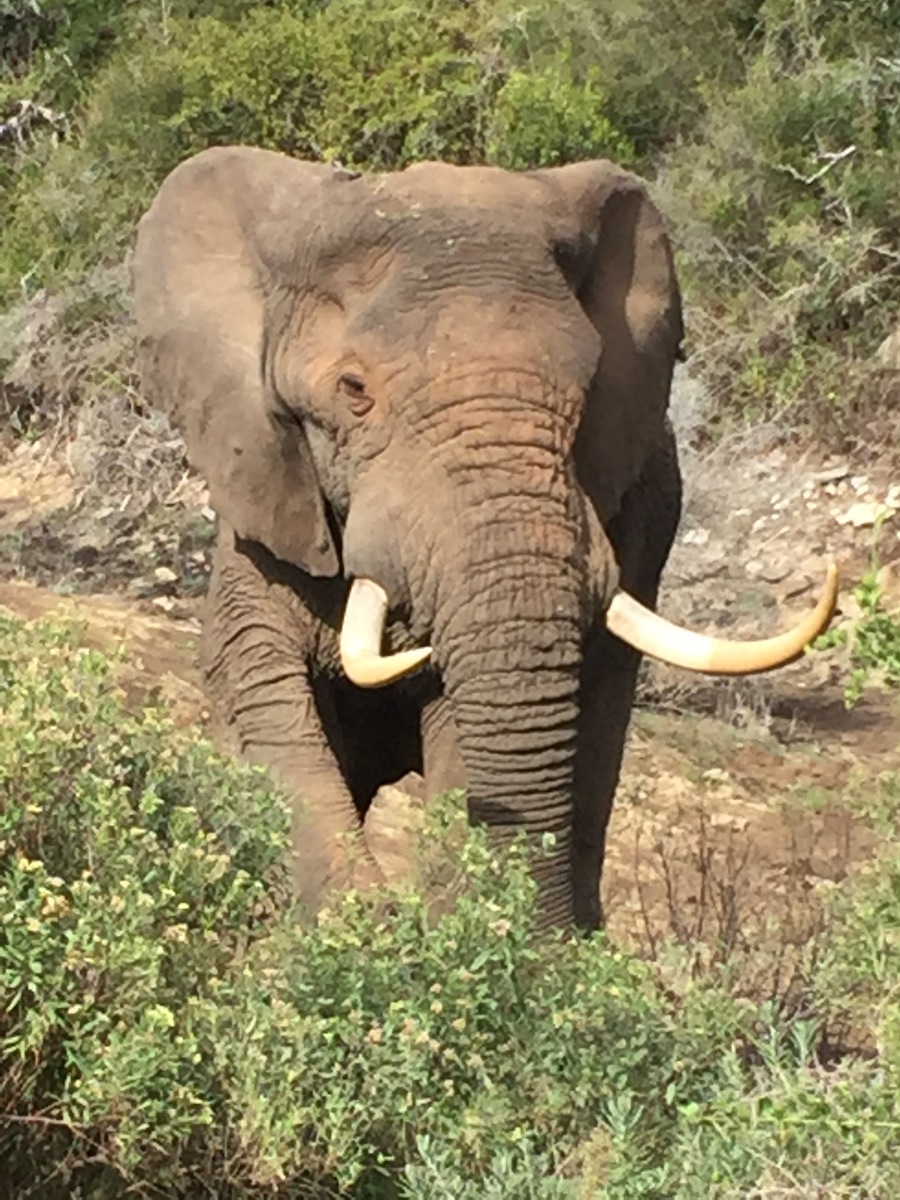 Eventually, feeling gorged on the awesomeness of nature we decide to head for home, but were unexpectedly forced off the road by a male lion striding towards us. We held our breaths as he walked passed our vehicle, literally three meters away… and then to our surprise we watch as the lioness we had been tracking that morning walks out of the bush just behind us and joins him!
14h00: Extra large gin and tonic time, as it will be our last. Wonderful lunch reminiscing over our amazing morning adventures.  
19h30: Dinner and before long we are all yawning and ready for bed! With hearts full of gratitude we retired to bed with the promise that we shall return to this piece of heaven.
Here is a link to the first two days of the safari diary:
Have you enjoyed an epic safari at Kariega? I'd love to hear from you. Please email lindy@kariega.co.za or share your feedback on the Kariega Facebook page.