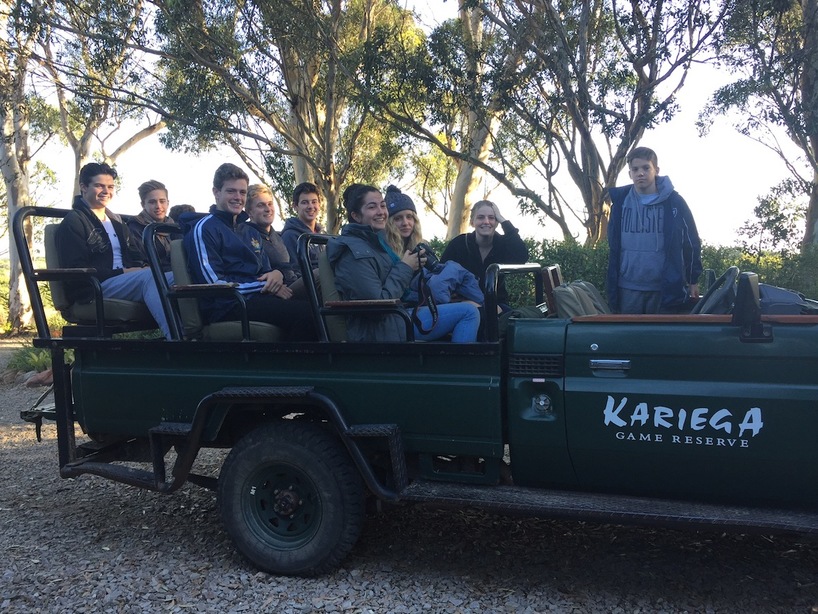 I recently had the great pleasure of staying at The Homestead in the greater Kariega wilderness for three, epic days and was reminded why Kariega Game Reserve has to be top of the to do list for any traveller wanting to experience an African safari.
Here is what happened on day one!
Day 1 – Lion, elephant and rhino
9h00: Enormous and delicious breakfast.
10h00: Departed on our morning game drive. The great thing about staying at The Homestead is you have the flexibility to plan your day according to your own likes and needs – and we don't enjoy waking up early!
The morning game drive delivered the following epic sightings: a lion and lioness resting at a dam; a family of nyala, warthog and a white rhino grazing peacefully on the open plains and, quite surprisingly, a black rhino browsing with a few elephant at a mud hole while a young bull elephant took a very enthusiastic mud bath! It is always incredibly exciting when you happen across a member of the famous Big 5, so you can imagine our reaction when we happen across both elephant and black rhino at once. 
Read more: Members of the big 5 crossing paths in the African wild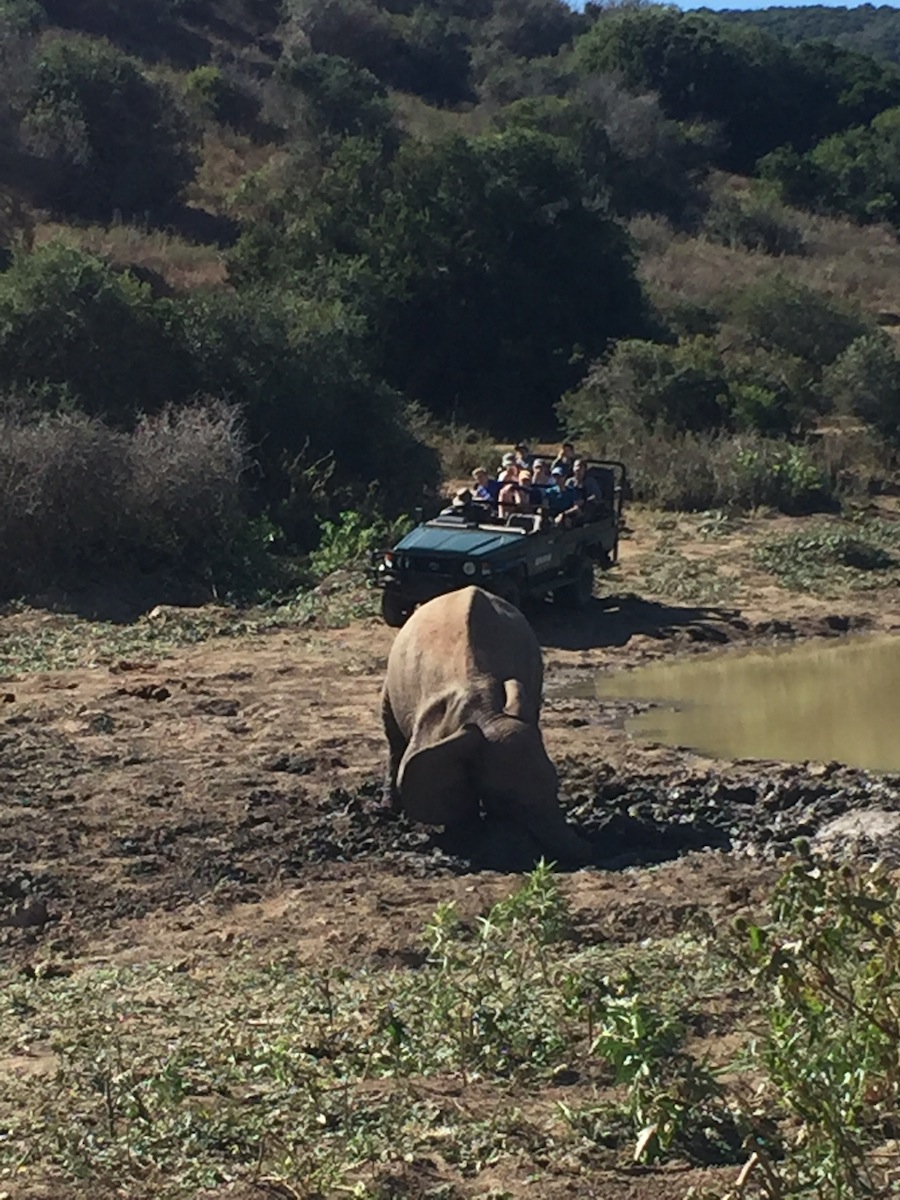 We caught up with rest of the elephant herd soon after and were awed and humbled as they moved and played around us as if we were part of them. On the way back to the lodge we happened upon the lion and lioness again – wow!
14h00: Gin and tonic time, followed by lunch and a quick nap!
16h30: Departed for a boat cruise on the Bushmans river which is not only extraordinarily beautiful and peaceful but also a haven for all water birds. We saw a variety of kingfishers, ducks, geese and coots while soaking up the tranquil ambiance. 
19h30: Dinner African style, under the stars at the boma.
10h30: Off to bed feeling deeply grateful and excited for day two.
We'll post links to the other two safari diary blogs once they are published:
Epic South African Safari Diary: Day 2
Epic South African Safari Diary: Day 3
Have you enjoyed an epic safari at Kariega? I'd love to hear from you. Please email lindy@kariega.co.za or share your feedback on the Kariega Facebook page.