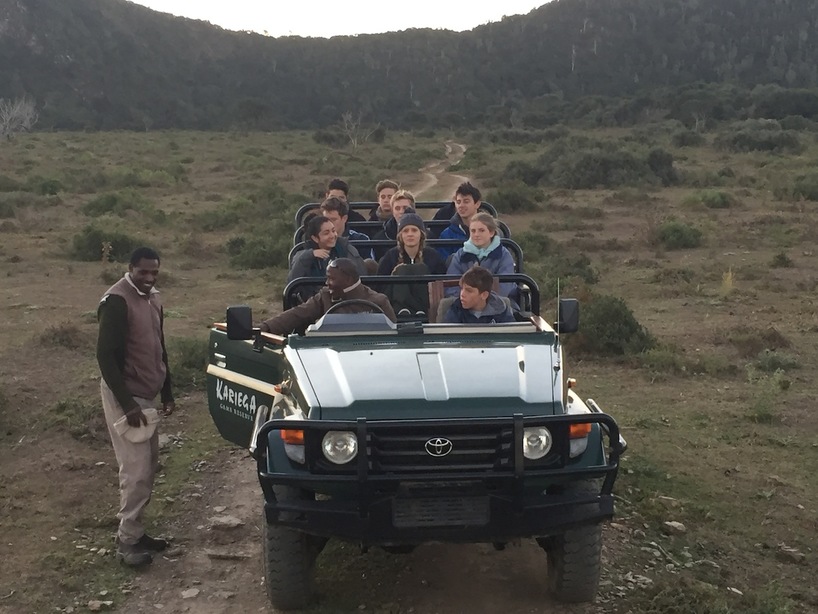 I recently had the great pleasure of staying at The Homestead in the greater Kariega wilderness for three, epic days and was reminded why Kariega Game Reserve has to be top of the to do list for any traveller wanting to experience the African wild.
Here is what happened on day two:
Day 2 – Pouring rain, Thandi, Thembi, hippo and more
9h00: Another enormous and delicious breakfast.
10h00: Depart for our game drive. The weather had turned cold as we headed out to see what day two of our epic, African safari delivered!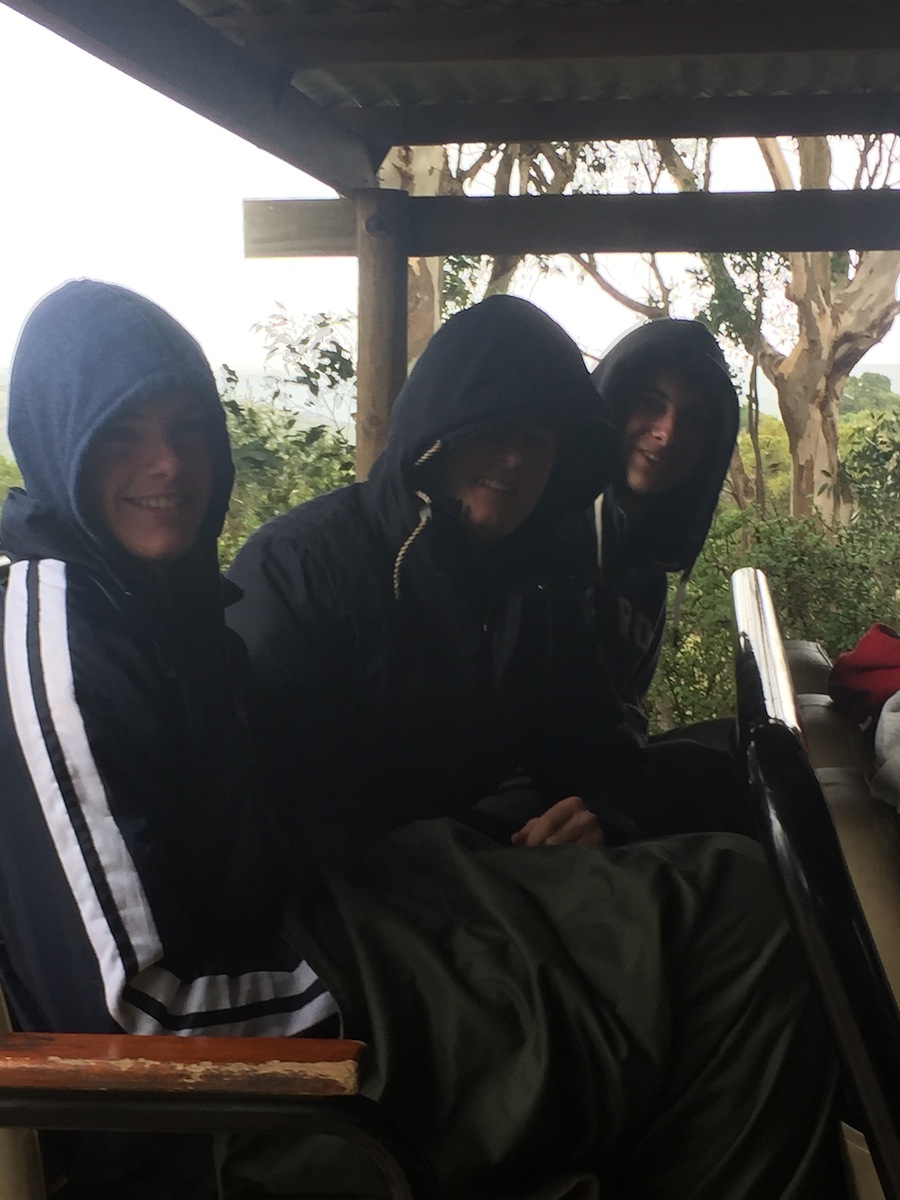 Twenty minutes into our game drive, the heavens open up and it started to pour with rain. Thankfully Themba, our trusty ranger, had already given each of us a waterproof poncho which we popped over our heads – and the fun continued! In between showers we had awesome game viewing of which the highlight was watching rhino calf Thembi suckling from her famous poaching survivor mum, Thandi. It was incredible to witness such a tender moment. We also saw a plethora of impala, zebra, waterbuck, wildebeest, giraffe, monkeys and ostrich with two hippo to top it off.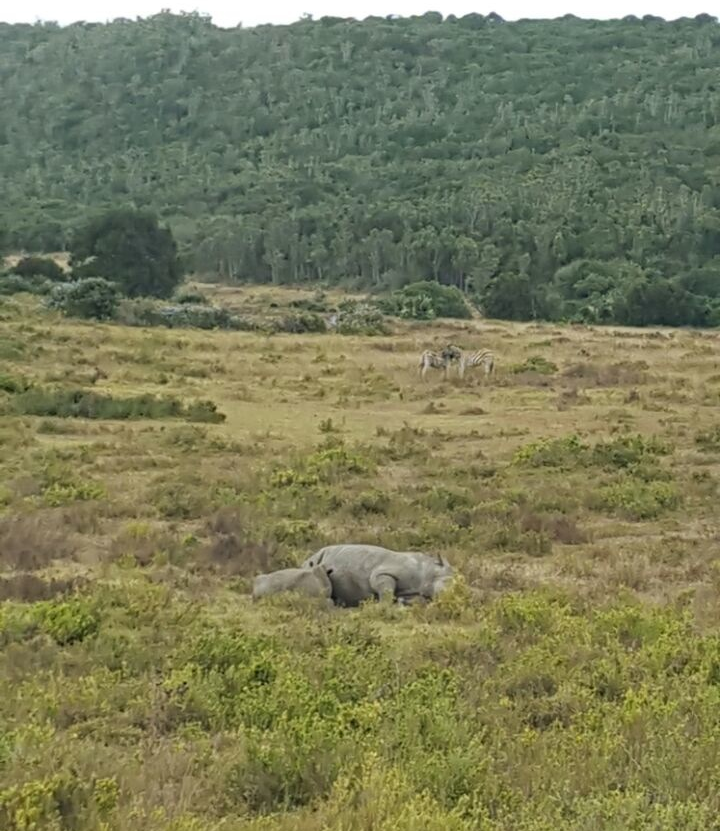 13h00: A welcome pit stop at Main Lodge to warm up at the fires and enjoy some hot chocolate.
14h30: Gin and tonic time back at The Homestead, followed by lunch and a relaxed afternoon of reading books, watching premier league soccer on TV and playing games by the fire.
19h30: Dinner, more games and some impressive guitar playing and singing!
Here is a link to the first day of the safari diary (link to the third day will be added once published):
Epic South African Safari Diary: Day 3
Have you enjoyed an epic safari at Kariega? I'd love to hear from you. Please email lindy@kariega.co.za or share your feedback on the Kariega Facebook page.