Eastern Cape Youth Learn Conservation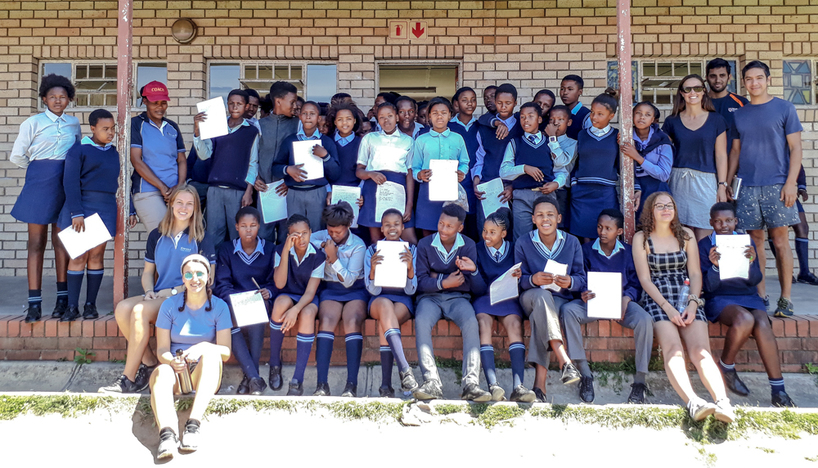 "Education is the most powerful weapon we can use to change the world!" ~ Nelson Mandela
Kariega Game Reserve is the largest employer in our area and, along with our partner the Kariega Foundation, we are committed to various community and conservation programmes. One of our key focus areas is to help our Eastern Cape youth to understand the importance of conservation through our environmental education programmes. With the help of the Kariega Conservation Volunteers we teach youth about a wide range of topics including: rhino conservation, domestic animal care, protecting oceans and marine mammals, conserving water and other natural resources. Each month we focus on a different environmental education theme in our interactions with the youth at the three primary schools in our local community.
We also work with younger children in a number of Early Childhood Development (ECD) centres near to us. We have partnered with ECD training specialist Early Inspirations to assist with our environmental education programmes in these centres.
We have learned that if people are not knowledgable about wildlife and our environment then they won't respect, care and protect it. This goes for anything in life, but we focus our attention on youth learning the importance of conserving wildlife and nature.
2019 Eastern Cape Youth Conservation Education Plan
In 2019 will continue to grow and improve our environmental education (EE) programme to ensure that more youth understand the importance of protecting wildlife and conserving our environment. The EE team will refine the programme with the Grade seven youth (12-13 years) to include both a presentation on the chosen environmental topic eg. ocean conservation, and various follow up activities including plays, games, writing poems, making posters or having a debate. We hope to involve everyone so that each person can better understood the conservation information presented to them. The Kariega Conservation Volunteers will continue to be an integral part of these activities.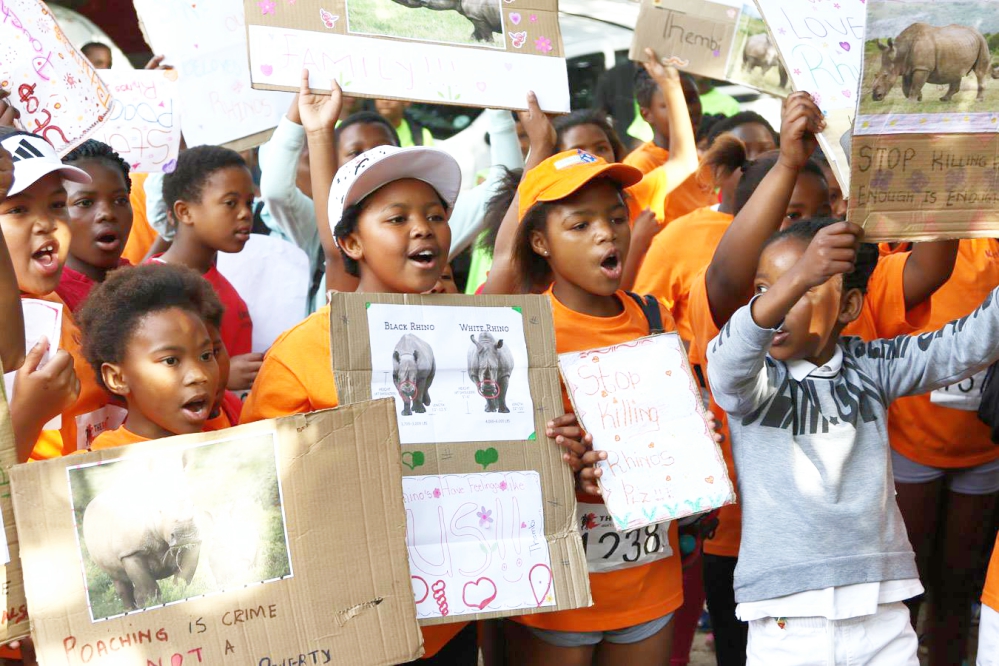 Volunteers Help Eastern Cape Youth Learn Conservation
Volunteering at Kariega Game Reserve involves so many different aspects, as you can see these on the regularly updated Kariega Conservation Volunteer Facebook page. Core activities include: monitoring elephants, rhinos and lions, bird identification, eradication of invasive plants, maintaining the indigenous plant nursery, fixing of roads and community outreach, including the youth environmental education programme and helping out at local soup kitchens.
If you would like to know more about our Kariega Foundation, our environmental education programmes or our Conservation Volunteer Programme, please contact us on email at foundation@kariega.co.za.
We so appreciate the contribution of every Kariega safari guest via the Kariega Foundation conservation and community levy. If you would like to make a specific donation to our conservation and community projects, you can do this online via our Kariega Foundation page. Please see our detailed list of requirements in partnership with the Pack for a Purpose initiative or email us at foundation@kariega.co.za to find out how you can help. You are also welcome to contact us via our social media sites including Facebook, Instagram and  Twitter.