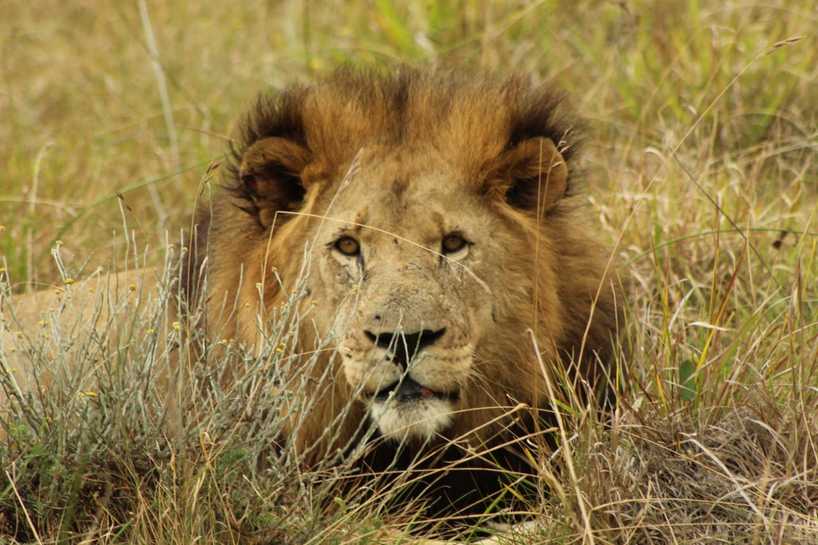 Kariega Game Reserve is a safari and wildlife conservation destination in South Africa's Eastern Cape. The Big 5 reserve, in collaboration with the Kariega Foundation, is actively involved in conserving African wildlife and is dedicated to sustainable ecotourism.
Safari guests stay in one of the five lodges and enjoy a variety of guided land and water-based activities. Set on African plains with magnificent hills and dramatic river valleys the wilderness area combines spectacular vistas with an abundance of African wildlife. Close encounters with lions, elephants, rhino, buffalo and a variety of other creatures are regularly enjoyed by safari guests.
Kariega Game Reserve and the Kariega Foundation have numerous projects that focus on the preservation and protection of African wildlife. One of these projects is the Kariega conservation internship programme. This initiative creates opportunities for Environmental Science students to complete their studies and take their place in the working world as advocates for wildlife conservation. Four wildlife conservation interns are enrolled each year and work with our Kariega ecologist on various African wildlife conservation activities at Kariega Game Reserve.
Two of the interns, Michelle Marais and Thomas Pitt, shared some of their recent wildlife encounters and thoughts about conservation.
Kariega Conservation Intern Shares African Wildlife Encounters
Michelle writes: "As a Kariega conservation intern I have already had quite a few close up and amazing encounters with wild animals. A few days ago I was out monitoring rhino when suddenly I got stuck in the middle of a herd of elephants! There was a massive bull in front of me, probably 40-50 years of age.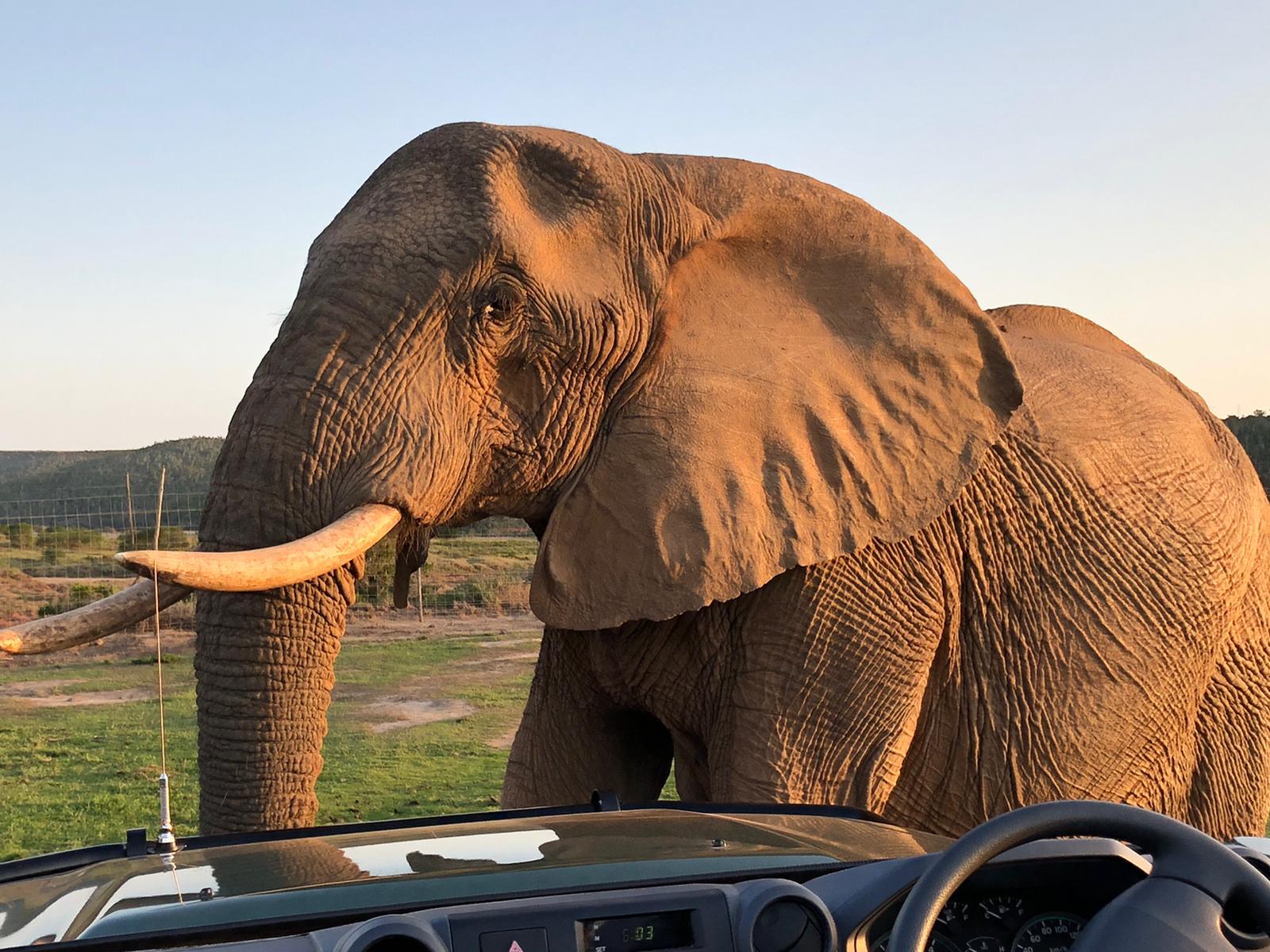 He turned towards me and spread his ears. It was at this moment that I thought I would experience my first ever elephant charge. I was completely blocking his path. Fortunately he didn't charge at me. He stopped, looked me in the eye and walked across the road as if not to disturb me. He started browsing on a tree next to the vehicle which I took as a sign that he was fine with my presence. This moment was so mesmerising. It was as if time slowed down. Looking into the eye of such a mighty bull was a little scary. One shove from the elephant could easily have pushed the vehicle over. Elephants are such intelligent creatures and excellent communicators. I honestly believe that they can be very understanding of human feelings and emotions."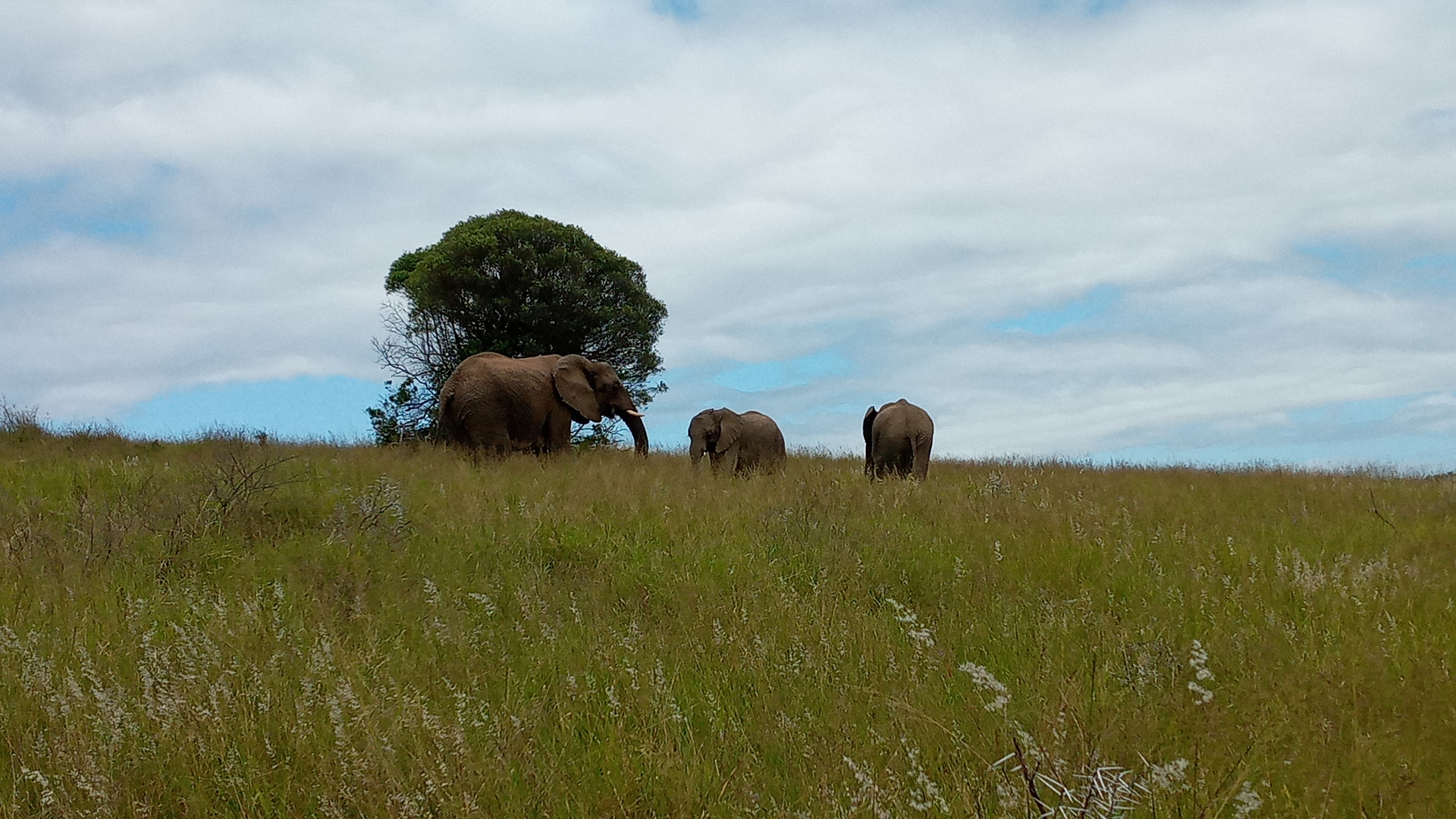 "I have also realised that traffic jams do not only occur in cities but in game reserves as well. Quite often when you are in a hurry to get to work or to get work done, a herd of buffalo will start crossing the road or start to take a mud bath. The other day I was tracking rhinos and a herd of buffalo was resting on the road after taking a mud bath. I didn't want to disturb them so I decided to have my lunch break with them! Work had to be done so I sadly had to move past them very slowly and head back to the office."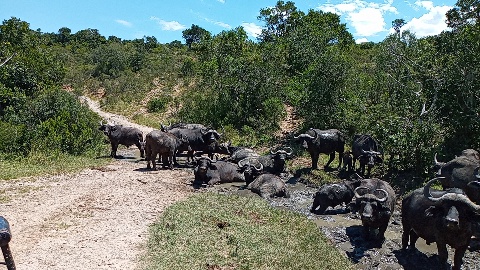 "As a conservation intern many days are spent in the office. So when we get to do walks in the bush we get very excited! Chris, the Kariega ecologist, recently took us out on a bush walk to try to find leopard tracks. We eventually ended up at a dam where a herd of elephants were waiting for us to move away so that they could quench their thirst on the hot day. As we moved away, the elephants came closer and went back into the thicket. Bulls tend to follow the herd so about half an hour later, a big bull arrived as well. We followed him from a safe distance and without disturbing him. We then saw the most beautiful sighting of him drinking water at the dam. A giraffe bull appeared waited for the elephant bull to finish before he went to drink some water. It was so special to be on foot in the bush."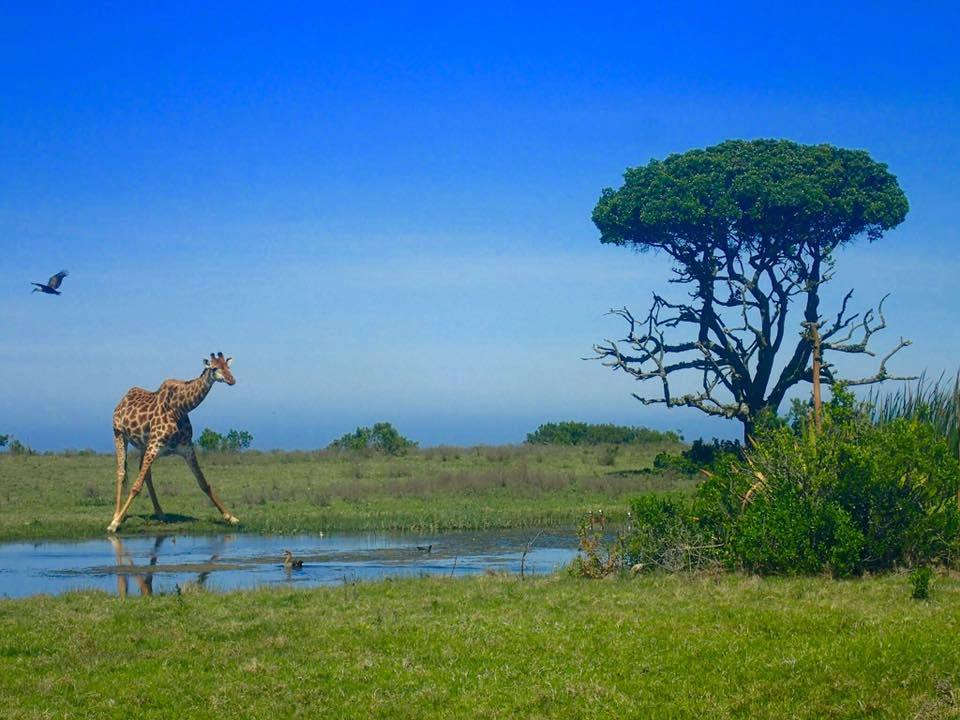 "Another amazing thing at Kariega Game Reserve is Thandi, the first rhino to survive a poaching event. She is already a mother of four calves and the grandmother of the most courageous and curious young bull, Umkhosi, which means "warrior" in native isiXhosa language. Being in the presence of Thandi is so amazing. Her face still speaks words of her past with scars that will last a lifetime. I am so proud of her. She is such a smart rhino, and she does so well in protecting herself and her youngest calf Siya. In her presence you can sense her wisdom and strength and it is the greatest pleasure to see her alive and well."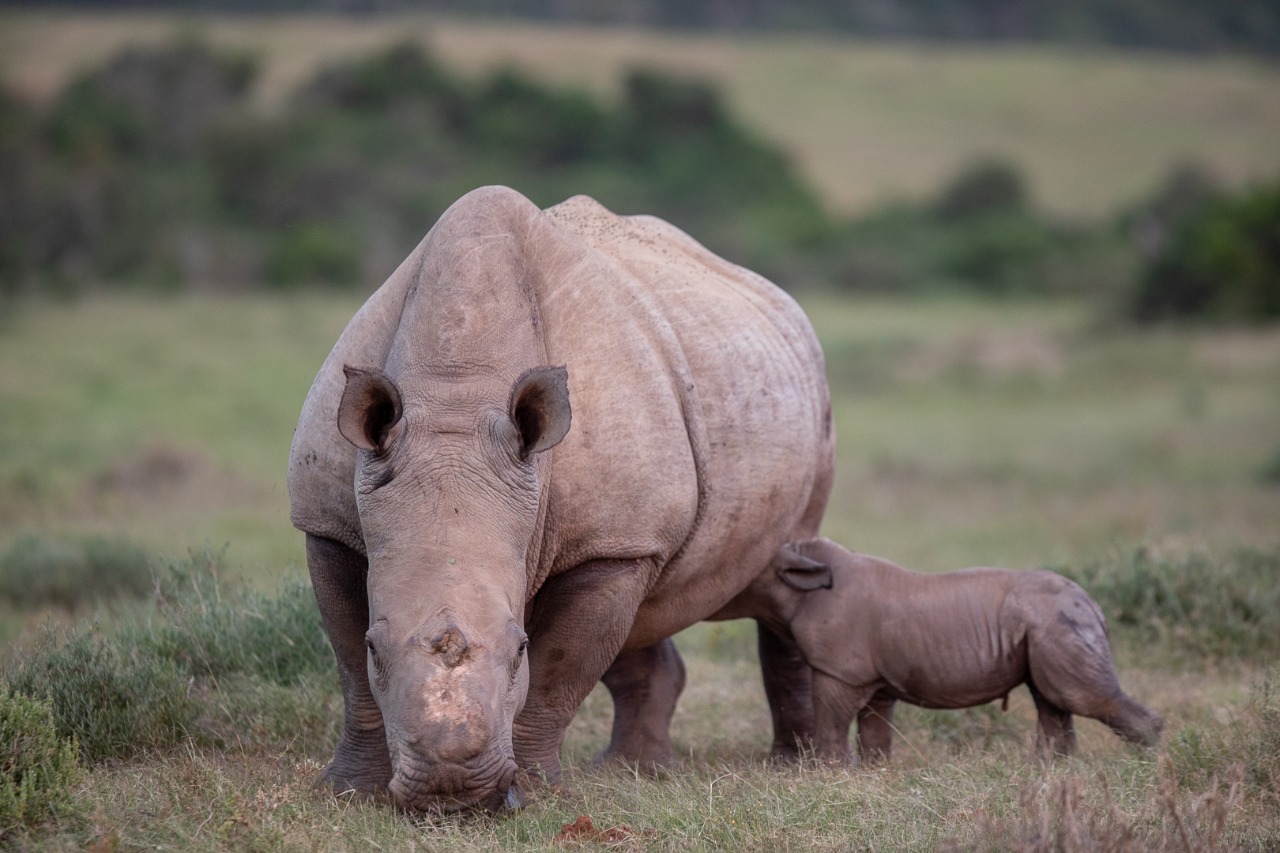 Conservation Intern Monitors Lion
Conservation intern Thomas comments: "Everyone can imagine the typical photo of a majestic lion lying in the veld (grassland), his tail flicking as he gazes into the distance with a light breeze blowing through its mane. That is all well and good when you want to take beautiful, artistic photos! It is, however, not very convenient when you have been looking for that individual for a week and have a deadline to take as many photos of different angles of that lion as possible. When working with nature, it's all about deadlines. Not because nature has somewhere to be, or that it needs stuff done by the end or the next working day, but purely because of the sheer volume of tasks you need to do to keep on top of it all. It is comical that nature itself is strangely unconcerned about our time schedules..."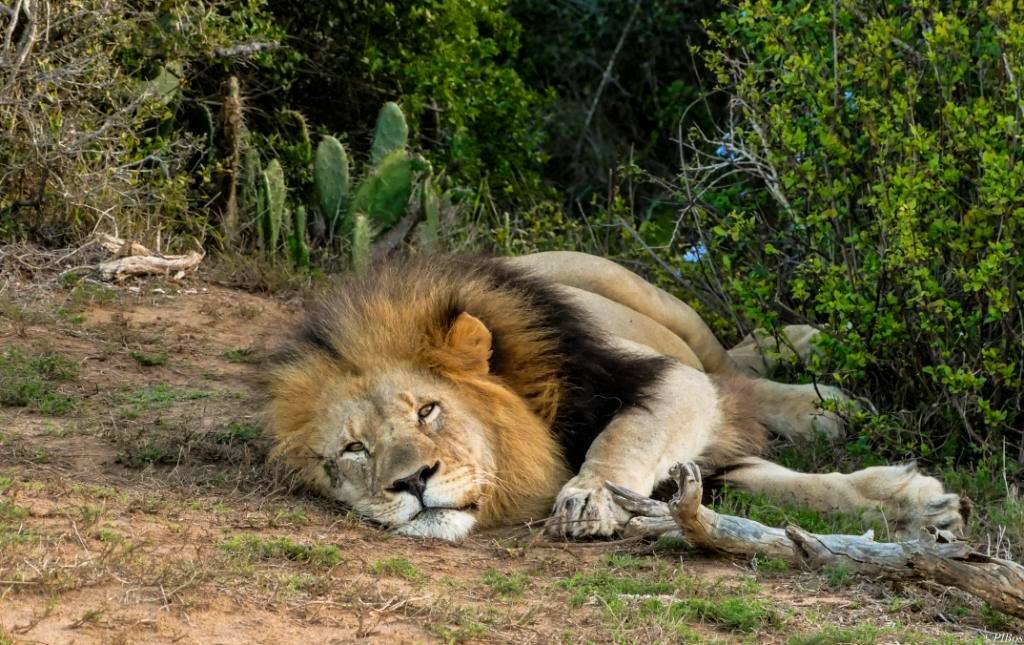 "One of my tasks to complete during my week was to locate and take pictures of one particular male lion so that we could create and identification document for him, which will help with the overall management of the lion pride on the reserve. I had been searching for that male every day for a full week with no success, and finally on my last day of looking we managed to spot him lying uphill from us. Luckily, we were safely in the vehicle, and so we decided to drive a bit closer to get some better photos of him. I eagerly took multiple photos of him lying down and many side angles of his face. One thing I did not understand was that male lions do not stand up very often and sleep for most of the day. And as such, I ended up waiting over 40 minutes to get a single picture of his side while he was standing up. The reason for this was because he was either sleeping or grooming himself for the majority of the time. In the end I had to move off to get to my other tasks and settle for a few bad pictures of him sitting while readjusting his sleeping position! It was definitely a disappointing day in terms of completing tasks, yet the day still turned out to be a memorable one as any encounter with these massive cats is always a special one."
Conservation Intern Slows Down While Observing Nature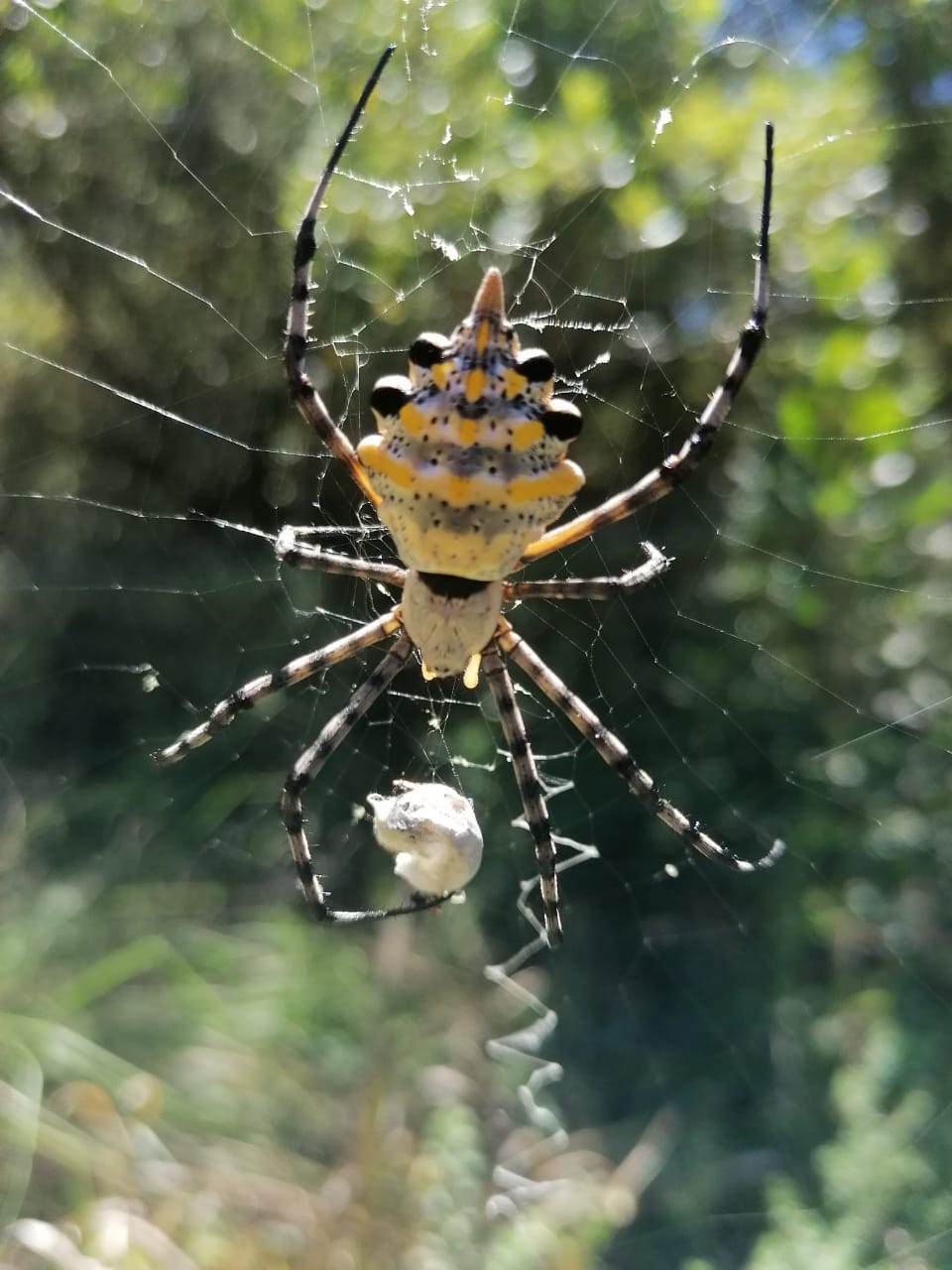 "Nature also has an amazing way of reminding us to slow down and appreciate life from time to time. I often find myself rushing around, trying to complete tasks, when I catch a glimpse of a spectacular view or sunset. A simple spider on its web (like the garden orb web spider pictured above) may also catch my attention for a few seconds as I take its photo, or a leopard tortoise (pictured below) may be ambling across the road and force me to stop and appreciate it until it reaches the other side. It often feels like I take my first breath of the day during these moments, and luckily while working at Kariega Game Reserve there are no shortages of beautiful views and incredible wildlife…"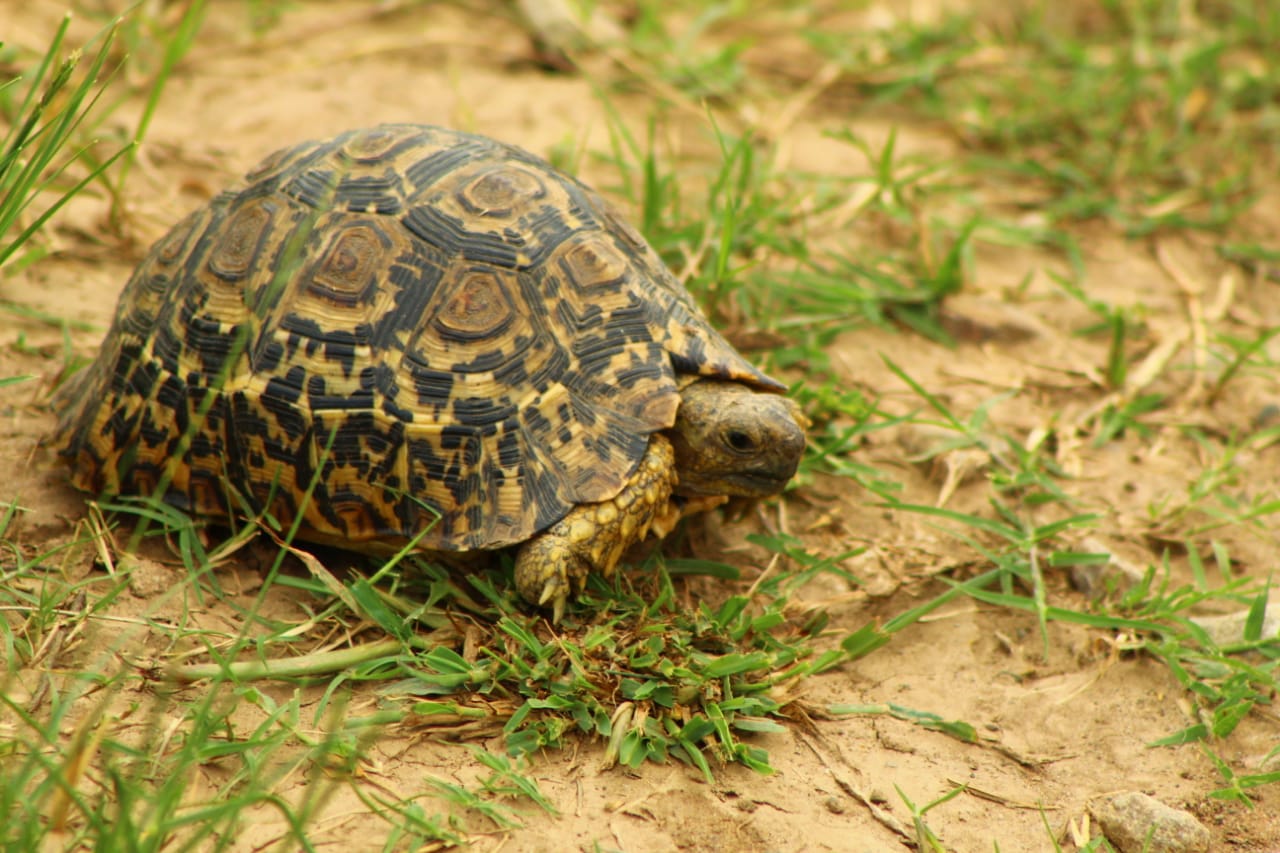 Kariega Game Reserve: Actively Conserving African Wildlife
Kariega Game Reserve is a wildlife conservation safari reserve situated in the Eastern Cape of South Africa. Kariega spans across 10,000 hectares of pristine wilderness, and is home to the famous Big 5, as well as zebra, giraffe, hippo, multiple species of antelope and an abundance of birdlife. Kariega is a family-owned and operated private game reserve, giving it a warm and welcoming atmosphere.
If you would like to find out more about the Kariega safari experience, please contact us on reservations@kariega.co.za.
Images thanks to Thomas Pitt, Michelle Marais, Brendon Jennings, Ryan de Beer, Plony Bos and Cassandra Lanceri.