Behind The Lens: 2022 Audience Favourite Winner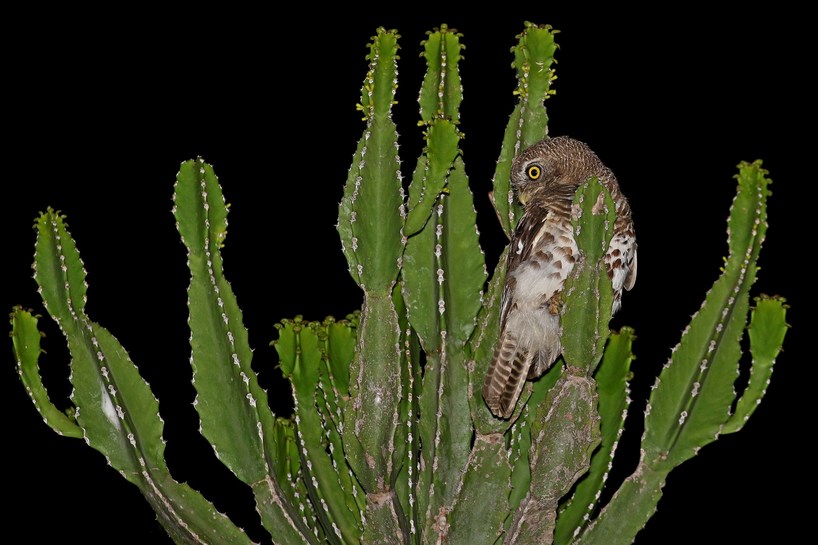 We are delighted to announce that Jo Buggs Balmer, a South African researcher and ornithologist, is the Audience Favourite winner of the Kariega Facebook Wildlife Photo Competition 2022. The Audience Favourite winner is chosen by the Kariega Facebook community and we believe that Jo's incredible photograph of the illusive and incredibly rare African barred owlet is a worthy winner.
Between 2016 and 2020, the Kariega Foundation supported Jo's research project which aims to collect, analyse and compare sightings and material to assess taxonomic relationships among different subspecies of African barred owlets. Jo captured this incredible image of this beautiful bird while visiting Kariega Game Reserve for research in January 2020.
The Africa barred owlet is a rare bird species and very few have been spotted in the Eastern Cape of South Africa. Jo was extremely lucky to find this one and capture such a beautiful image.
Jo is a student at Rhodes University in the quaint Eastern Cape Town of Grahamstown, which is not far from Kariega Game Reserve. He will be completing the research on the African barred owlet this year. Jo is also a contracted ornithologist for the BirdPro field guide app and serves as an avian specialist on environment impact assessments.  He chose the African barred owlet for his research after falling in love with the species when he had his first sighting on Kariega in 2016.
Jo's research has already had a major, positive impact. He reports: "Before I began this work there were less than 20 confirmed records of the African Barred Owlet in the Eastern Cape since their intial collection and description in the 1830's. Largely through the work I've been doing, we recently celebrated the 50th sighting."
Congratulations Jo, this is wonderful news!
Jo was only with us for the day when he captured this image. Unlike our past competition winners, Jo has never been a guest at Kariega Game Reserve. Needless to say, we are very excited to welcome Jo and his partner Caitlin as our guests when he takes up his prize of two nights at the luxurious Ukhozi Lodge for two people on a fully complimentary basis. A wonderful way for Kariega to thank Jo, for his amazing contribution to conservation.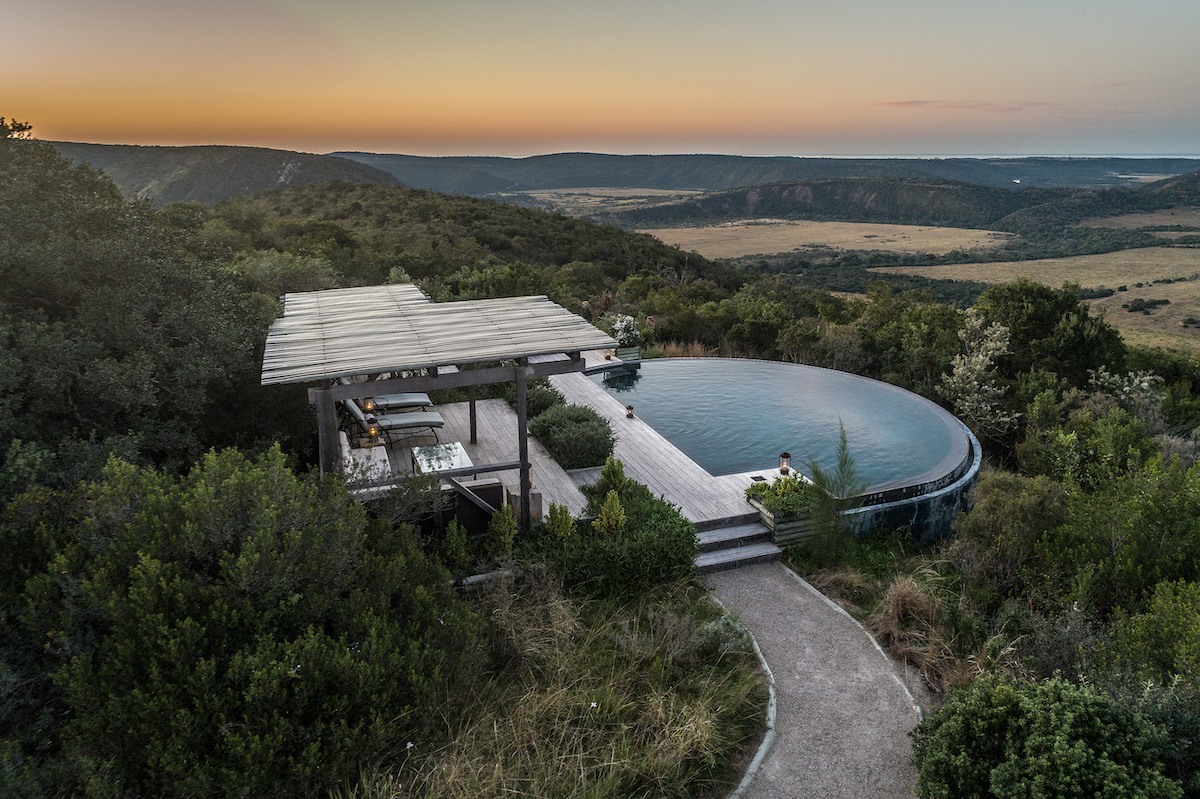 Behind the Lens of Jo Buggs Balmer
Jo shared a little more information about his winning photograph and passion for wildlife photography. 
"The photo was taken on a hillside along the Bushman's River in the west of the reserve in January 2020. We were on a follow-up trip to ensure that the birds we had captured were faring well. The individual in the photograph is very special to me, as it was the very first animal I captured for the project back in May 2018. 
The camera and settings used were: Canon EOS 7DmkII body and 100-400mm f/4.5-5.6L IS II USM lens. Settings: ISO 500, f/7.1, 1/250 sec with onboard flash. The bird was also being lit with a spotlight from behind me so as not to disturb it with the flash.
I've had a passion for wildlife of all shapes and sizes, whether winged, furred, scaled, many-legged or legless for as long as I can remember. I also have a reasonably artistic background, so wildlife photography was a natural progression when the two combined, and has been my dominant hobby for a good few years now."
Kariega Wildlife Photo Competition 2023
Do you believe you have a wildlife photo taken at Kariega Game Reserve that could win the Kariega Facebook Wildlife Photo Contest in 2023? Entering the competition is very easy! Simply post your photo as a comment on any post on the Kariega Facebook page.
Do you have any incredible videos from your stay at Kariega? Have a look at our new Instagram Video Competition, follow these steps, to enter your video into our competition: 
Upload one of your videos as a reel or a post on your Instagram page

Tag Kariega's Instagram page
Use the following hashtag #Kariegavideo
Its as easy as that, we can not wait to see all the amazing entries! 
Contact our helpful reservations team right now, if a Kariega safari is on your bucket list. You might just capture a winning photo! We would love to make your African safari dreams come true.