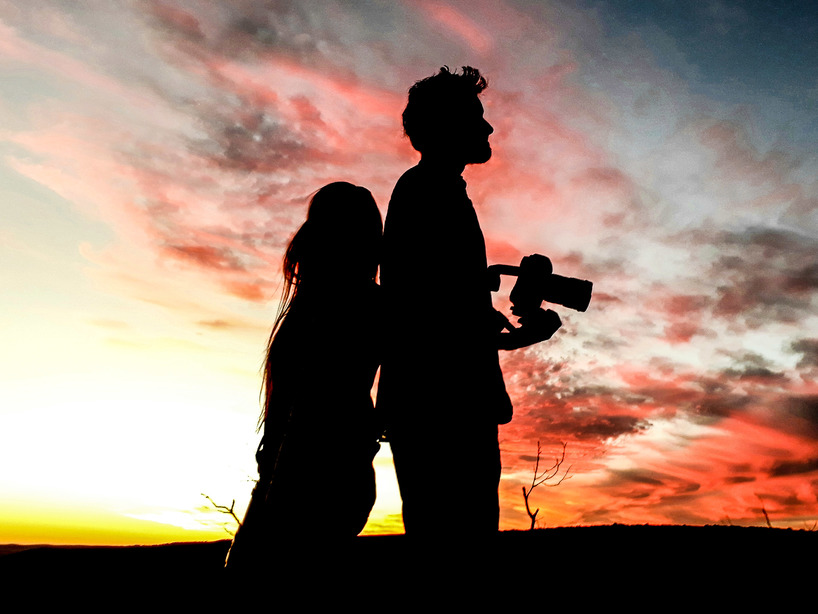 "I have been at Kariega Game Reserve in South Africa for the last eight days filming a brand new four part series which I'm presenting and producing for BBC Earth. The opportunity to see some of the most iconic species on our planet in their natural habitat was simply mind blowing, and a stark reminder of how we really must look after all our living creatures - as great and small - they all have their place."
These words were posted by BBC Earth presenter Hannah Stitfall after spending eight incredible days filming at Kariega Game Reserve. Hannah is a Zoology graduate, conservationist, producer and BBC Earth wildlife presenter. Hannah and her accomplished cameraman Benn Berkeley visited Kariega to film a four part series on African wildlife for BBC Earth.
The four episodes will be published later in 2019 on the BBC Earth YouTube channel, with snippets on the BBC Earth Facebook page and BBC Earth Instagram stream. These channels could reach nearly 15 million people and provide significant platforms to share important messages about wildlife conservation.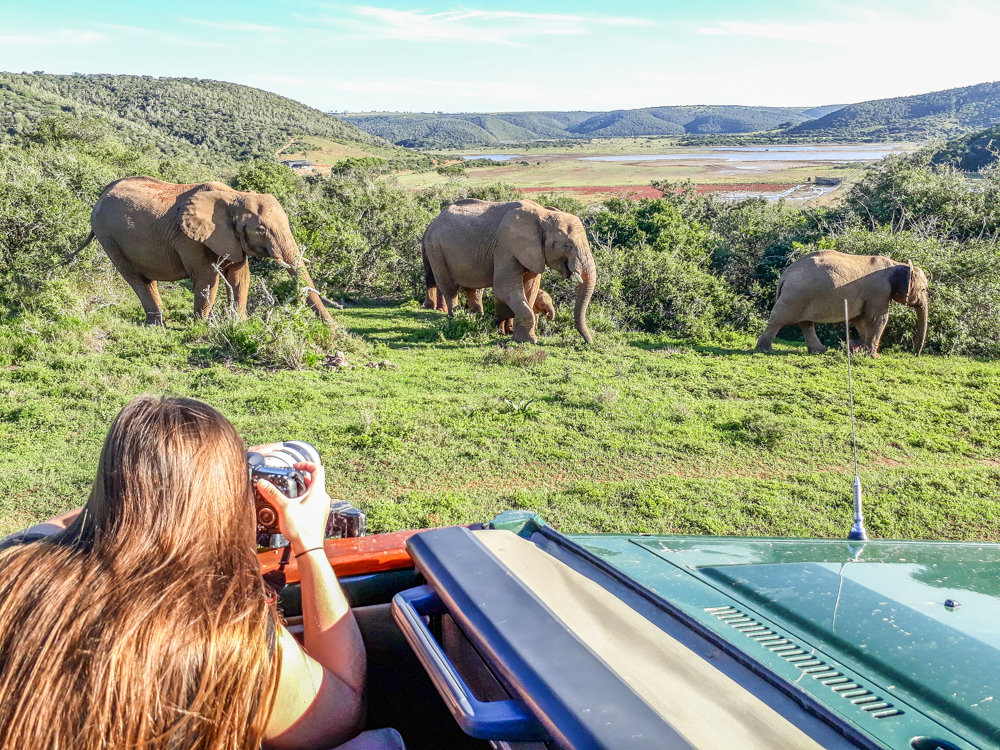 BBC Earth Visits Kariega For Magnificent Wildlife & Scenery
The BBC Earth crew and their Kariega driver and guide Jo Haesslich headed out before sunrise and returned after sunset on most days. The team wanted to make sure they used every moment to capture the magnificent wildlife and scenery at Kariega Game Reserve.
When on safari most guests have a wish list of things they would like to see during their stay. Popular items include a lion kill, the Big 5 (lion, leopard, elephant, black rhino and buffalo), giraffe, hippos and rhino (particularly Thandi who survived being poached and has gone on to have three calves).
The BBC crew had a very different list which made the trip feel like an exciting treasure hunt. Their list featured a variety of creatures great and small, including insects, reptiles, mammals, birds and plants. Even African sunsets over the Kariega wilderness gave the crew some spectacular scenes to work into the episodes.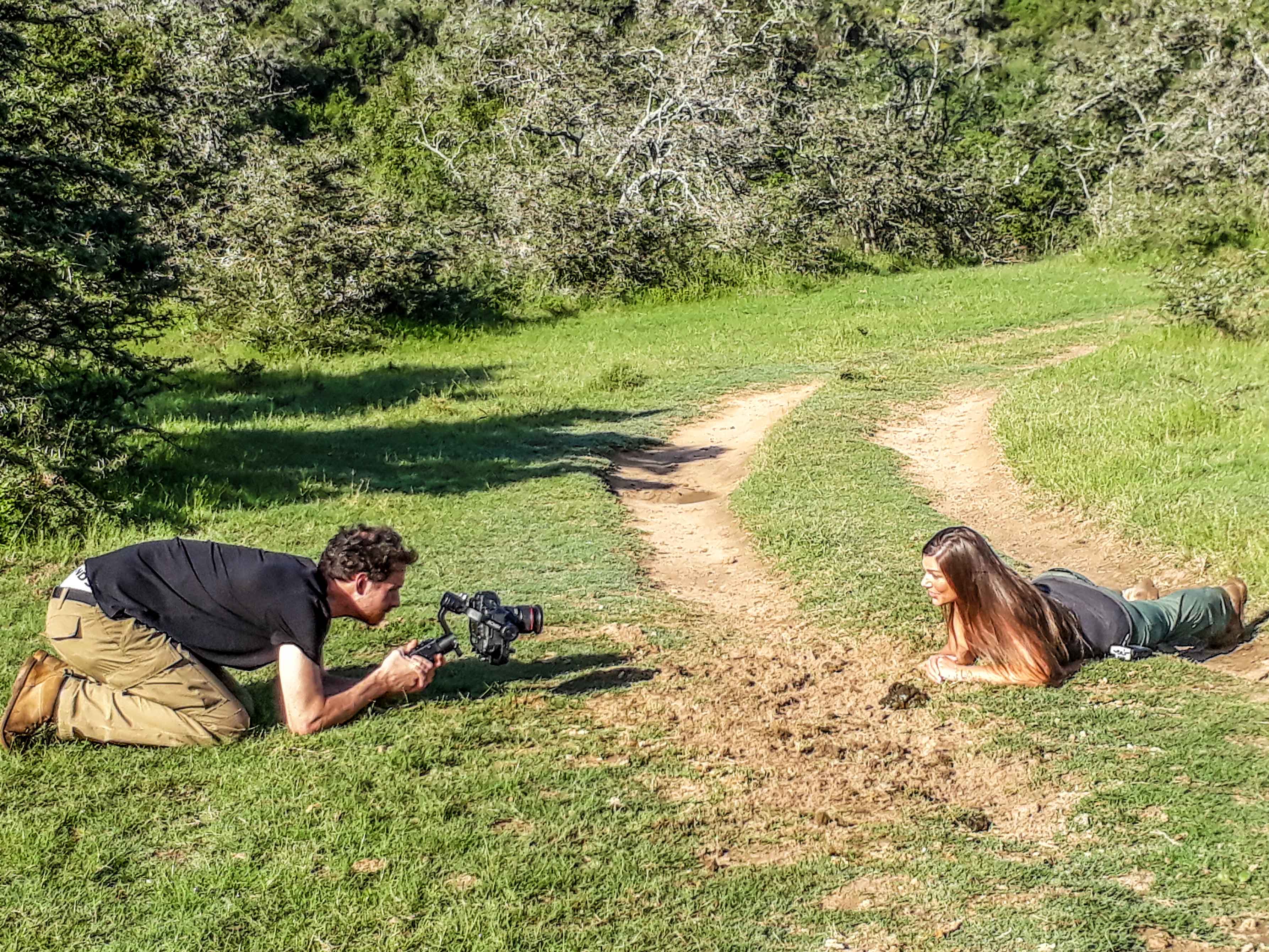 It also seemed as though the wildlife pulled out all the stops to make sure they made it onto the BBC Earth series! The BBC crew captured beautiful wildlife footage including a pride of lionesses posing on an elevated spot as the background to an interview, a group of elusive jackals on the African plains, a roaring lion a mere 10 meters from the side of the game drive vehicle at sunrise and a huge leopard tortoise going for a drink and cooling down in a puddle. They were also fortunate to film some intimate moments with poaching survivor rhino Thandi with her new calf Mthetho as he played around his mother.

BBC Earth Series Filmed at Kariega
After their successful eight day Kariega visit the crew returned to England and will be editing the 4-part wildlife series in July 2019. The series will feature Africa's deadliest predators, strongest animals, weirdest creatures and sneakiest wildlife on the African savannah. The talented Hannah Stitfall will present the series and include interesting insights into our wonderful wildlife. We are very excited to see the results of this intense BBC Earth filming expedition.
If you would like to find out when the series will be published please connect with us on Facebook, Instagram and Twitter. We will post updates when when the series is live.