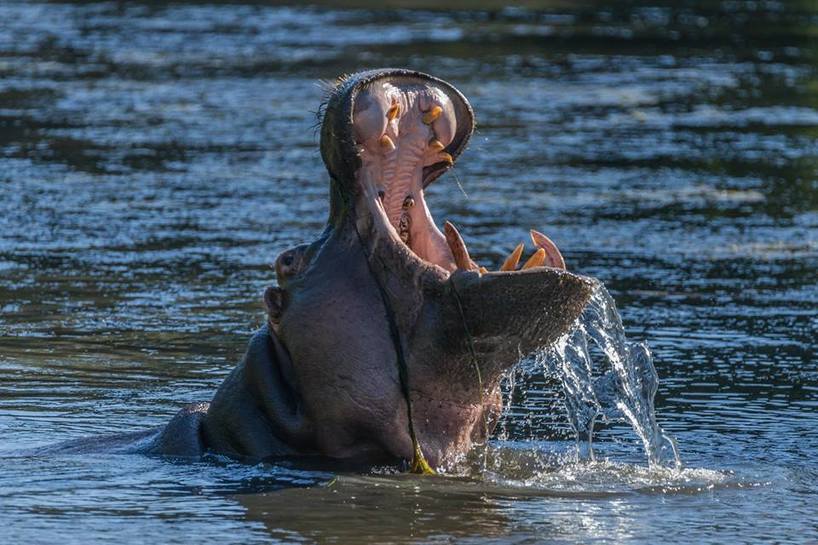 Congratulations to Alan Collins who has won the 2018 Kariega Facebook Photo Competition with this hippo photograph. Alan is a keen amateur photographer whose passion for his hobby has developed over the years, particularly during his retirement. Alan is based in the town of Fareham, a small coastal village in Hampshire, in England. Alan is also activity involved in the Royal Photographic Society and the local Camera Club.
These credentials make Alan a worthy winner of what has been our largest photographic competition to date. Two of Alan's photographs made it into the 2018 photo competition finalists, but the judges were captivated by his photograph of the open-jawed hippo.
The winning image was taken on Alan's Sony a99 camera using a Tamron 150-600mm zoom lens. The camera settings were ISO 640, f6.3, 1/800 sec.
Photo Competition Winner Enjoys Fantastic Kariega Safari
Alan and his wife spent three days at Main Lodge in late 2017. They described their safari as being wonderful, adding that the game drives, accommodation, service and food were all exceptional. The 600 or so images they took while on safari are a reminder of the fantastic trip.
The winning photograph was taken on an evening game drive with their ranger Matthew. They had been patiently watching three hippo at a watering hole when the small pod submerged themselves. Alan focused the camera on a spot where he thought they would re-surface and was rewarded with the winning shot. He says, "It was a magic moment!"
Photo Competition Prize: Two Night Stay at Ukhozi Lodge
As winner of the 2018 Photo Competition, Alan has won a complimentary two night stay for him and his wife at the newly rebuilt Ukhozi Lodge.
We asked Alan if we could share a few more of his photographs with us, and he chose a selection of bird images taken at Kariega Game Reserve. This was a conscious decision as Alan feels that sometimes we can miss the small wonders of nature while endeavouring to get photos of the larger mammals. We love this beautiful series of birds including Egyptian geese, a hornbill, a secretary bird and a weaver. Thank you Alan and congratulations on a well-deserved win.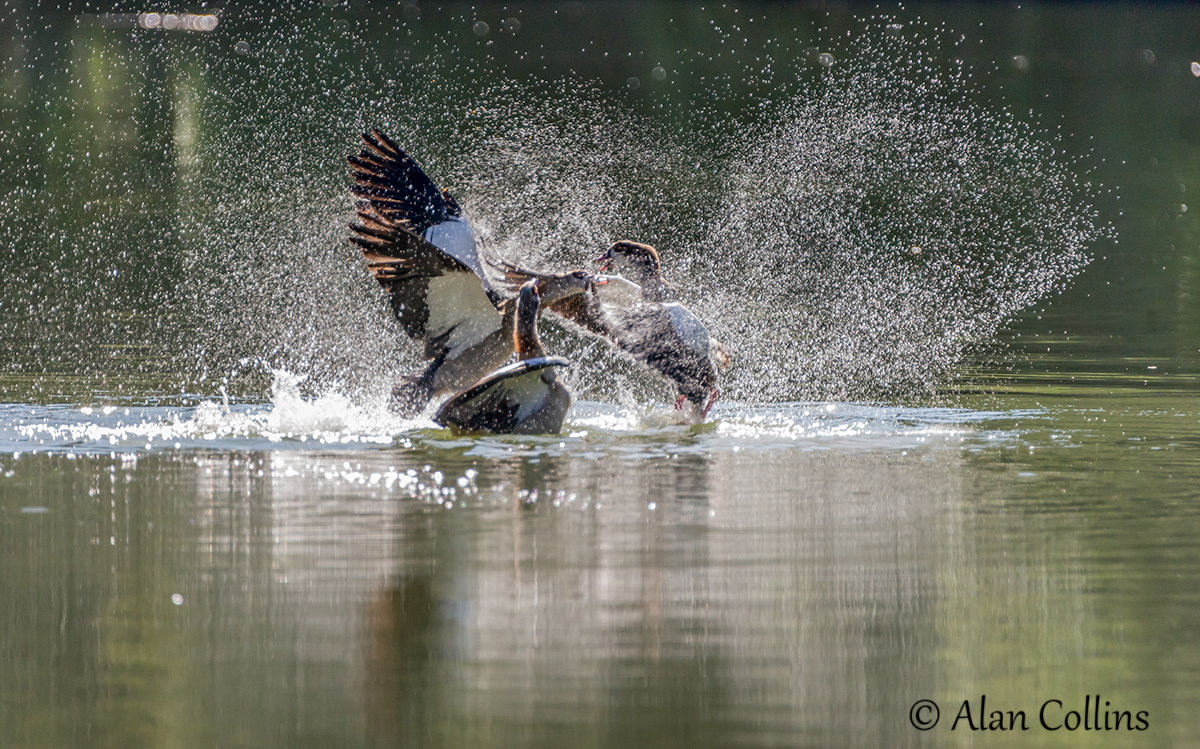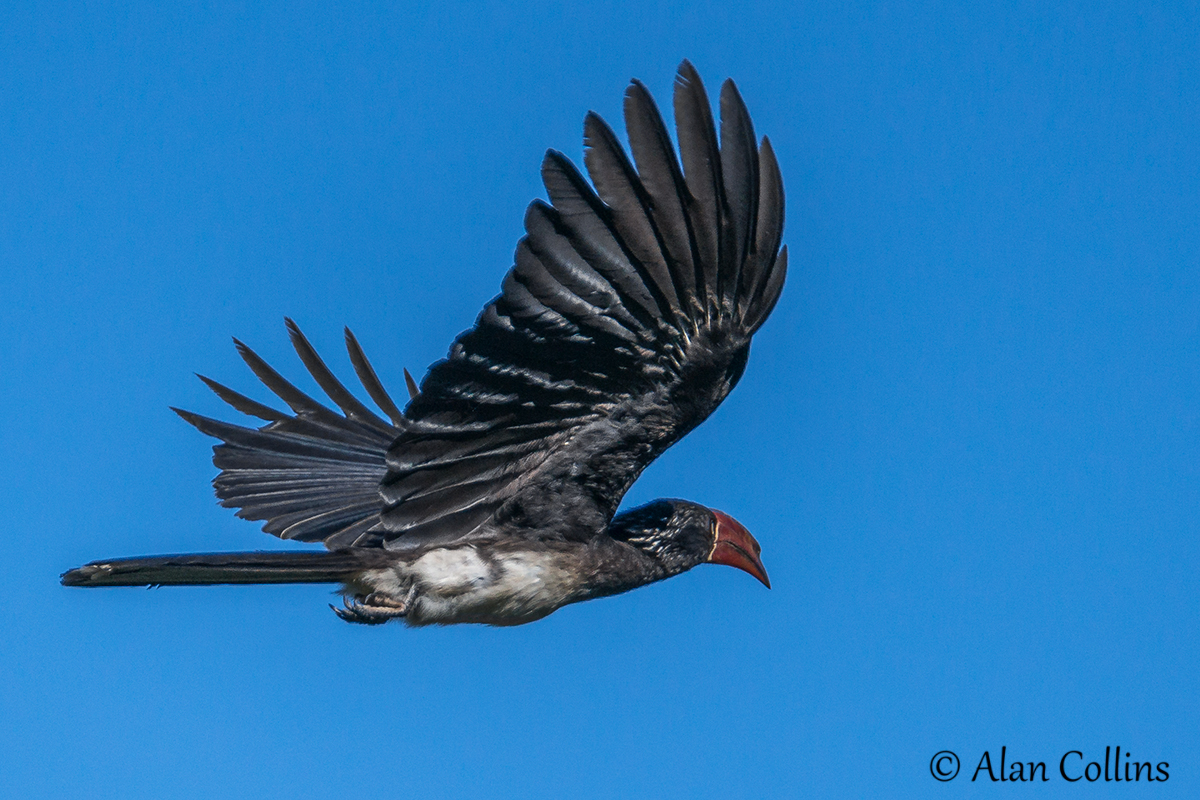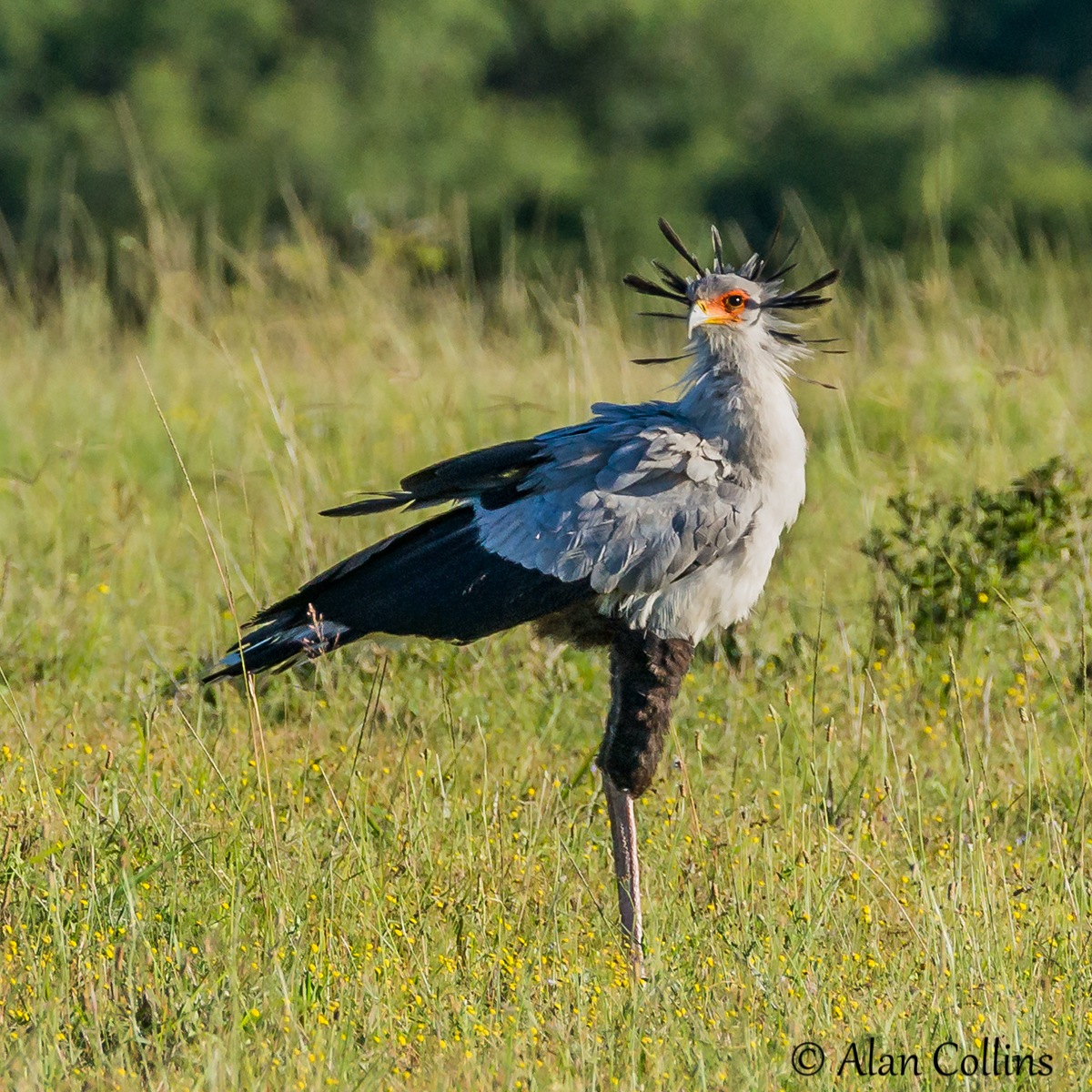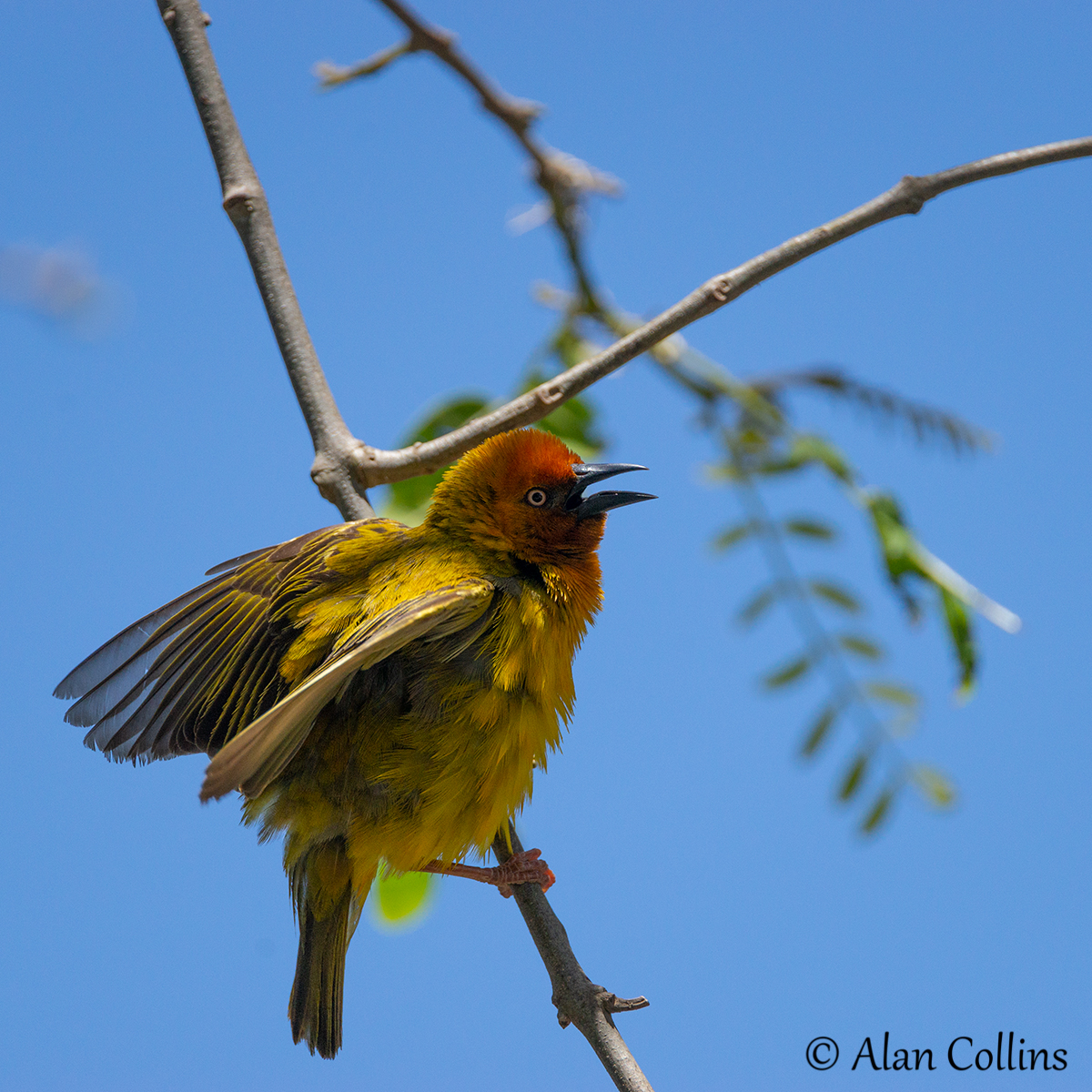 Remember to share your photographs of your Kariega safari on our Facebook page to enter the 2019 Photographic Competition. This competition runs 1 May 2018 until 30 April 2019. You may be the next winner!