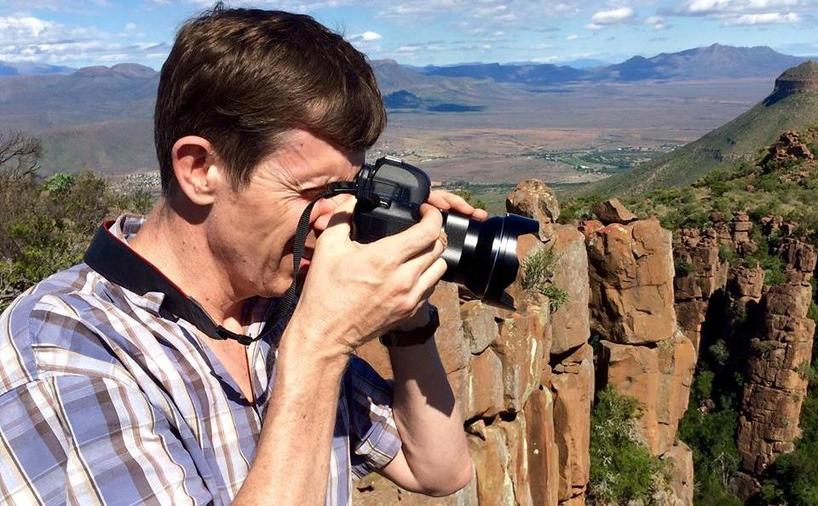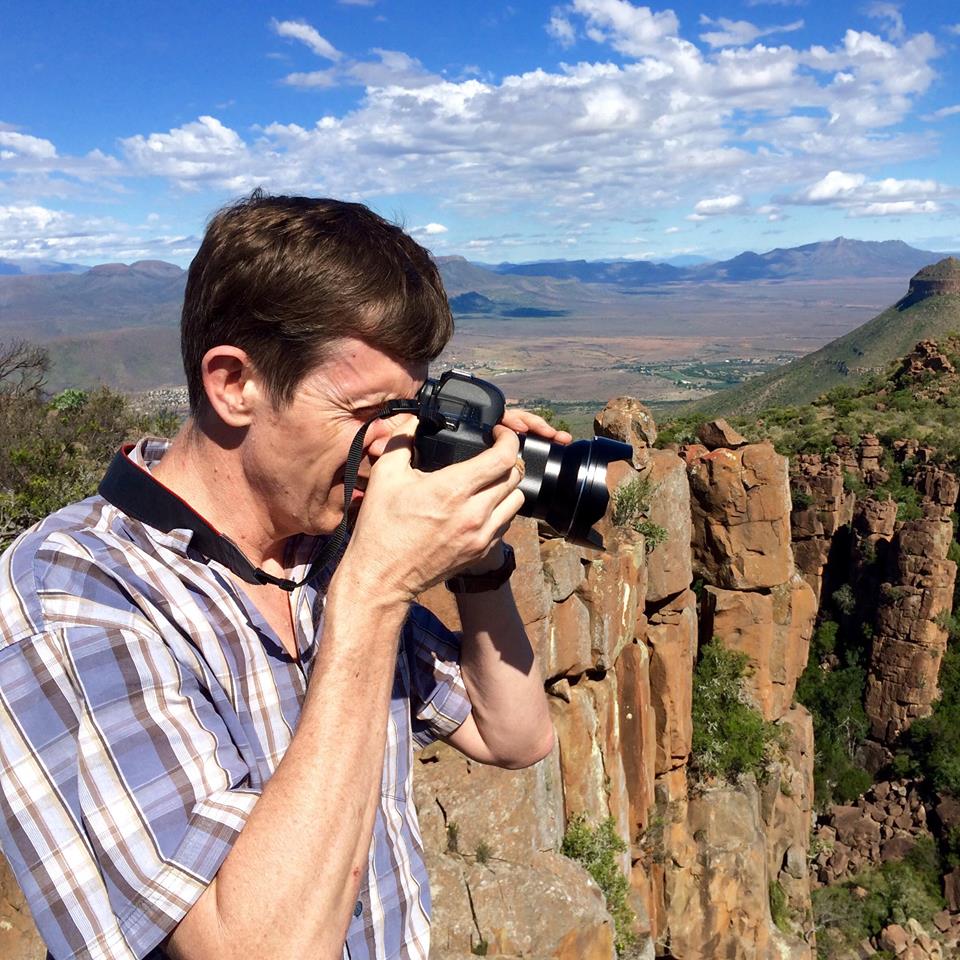 Dr. David Kettles is the winner of our 2015 Kariega Facebook photo competition. His image of a magnificent lion wins him a two night stay for two at Kariega Ukhozi Lodge. 
David is an enthusiastic nature photographer of both landscapes and wildlife. He has been actively pursuing his hobby for the past six or seven years. David and his family have enjoyed a number of safaris at Kariega Private Game Reserve over the past few years. David is a cardiologist in nearby East London, about two hours drive from Kariega. The family has stayed at Kariega Main Lodge and David has also enjoyed a specialist photographic safari at Kariega River Lodge. 
David comments, "Kariega allows wonderful opportunities for rest and relaxation, wonderful game viewing with very high likelihood of seeing elephants, rhino, buffalo and lion, amongst much other general game viewing. Viewing is usually at much closer quarters than one may be accustomed to in self drive game viewing, and one is accompanied by a knowledgeable and affable guide and competent driver who will tailor game drives to suit your needs or wishes. This occurs in the context of wonderful accommodation, great food, and at a level of service you get to choose, with various lodges available at different price ranges. For photographers, you get to photograph game against a backdrop of vegetation which is completely different from the usual bush veld backdrop. If I were able, I would visit every weekend!"
Male Lion Image Wins Safari for Amateur Photographer
Canon eos 5D mk2 at iso 800, 1/500 shutter speed, f5, EF 500mm f4L IS v1. Monopod.
"As soon as I saw that I had a sharp image I was delighted at having been able to grab a wonderful opportunity. A very fortunate moment. The low position we were at relative to the lion really offered a wonderful perspective, and I was most relieved that in the heat of the moment I had managed to get the shot. Photography heaven!"
Dr Kettles was delighted with his prize as it will allow him to visit Kariega again, this time staying at Ukhozi Lodge. He says, "It looks like it will be next year.  I will almost certainly will bring my wife or my son who entered the competition on my behalf."
Two Winners in 2015 Kariega Facebook Photo Competition
This year we awarded two prizes. Susanne Neuke won the audience favourite category with the most number of likes on the Kariega Facebook page.  To enter the 2016 competition post your Kariega wildlife safari images on the Kariega Facebook page.