Family Safari at Kariega
A few years ago we had the privilege of going on our first family safari at Kariega. The first of many wonderful opportunities to get away from it all, absorb the beauty of the African bush and revel in the delight of the abundant wildlife. On our first morning we met our ranger for coffee and muffins and were joined by two other guests before our first game drive. I quickly noticed that I had not thought through my choice of clothing very well and began to feel a bit out of place. The ranger was dressed in her smart khaki uniform and the other guests were wearing sensible khaki linen and cotton outfits with warm jerseys and windbreakers for the morning chill. They also had their binoculars and cameras around their necks. I looked on in horror as I realised I had not packed a single item of clothing that would blend in with the bush!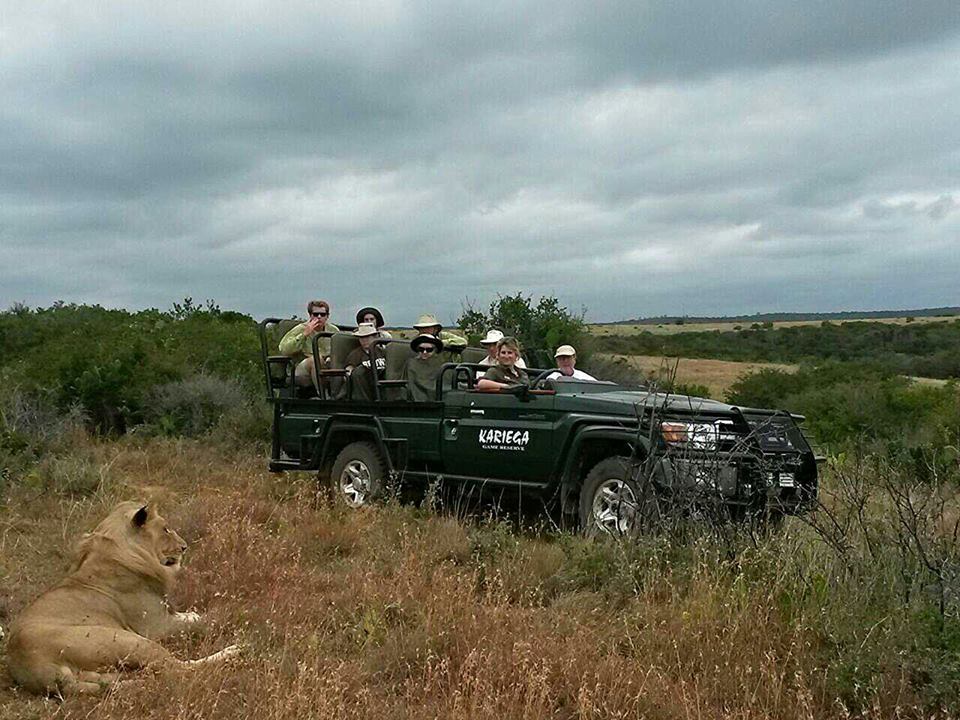 Since that trip we have enjoyed many safari trips. I have come to realise that choosing what to wear on safari is a very personal subject. Some people prefer to wear everyday clothes in natural tones and colours while others choose only specialised khaki gear as they believe it is a vital part of the safari experience.
Here are Five of my Safari Clothing Tips:
The material of your clothing is very important. Cotton is cool, comfortable, lightweight and does not make a noise when you move. It's a good option. Any light-weight and breathable fabrics make for good safari gear.
Dressing in layers is a good idea. It can be chilly in the early mornings but by the time the sun is up you might be ready to take off your outer warm or windproof shell. The same applies in reverse for late afternoon drives. Pack a light jacket or fleece.
Wearing white is not advisable as it will quickly show dirt and dust. Choose greens, browns and khaki colours.
It is a good idea to wear trousers and comfortable trainers. These are good for climbing in and out of the safari vehicle. Combat trousers with pockets can also be useful for string cameras, sunscreen etc. Light coloured linen trousers are good for the evenings as they help to keep any mosquitoes off your ankles. (Mosquitoes are attracted to dark colours.) Pack some mosquito repellent too. At Kariega this is only to prevent the discomfort of a bite as Kariega is located in a malaria-free area.
A hat, good sunscreen and sunglasses are vital! Don't leave home without these.
I hope that you find this helpful in planning what to pack for your next safari! You could also read more about what to pack and take safari here. Email your top tips on what to wear on safari to bronwen@kariega.co.za. We'd love to hear from you.