What to take on a Kariega Safari in the Eastern Cape
We often get asked what to bring or pack for your African safari in the Eastern Cape bush in order to ensure a comfortable and convenient stay. Although the game lodges are stylishly furnished with lots of extra comforts and luxuries, Kariega Game Reserve is set in a pristine and untouched wilderness area and guests are encouraged to take advantage of the fresh air, safari and game viewing opportunities. There are a few items we recommend - some necessary and some optional that will optimise your safari experience at Kariega. 
If you can't quite fit in all these items, not to worry - you can find the essentials stocked at our curio shops on the reserve. Our curio shops stock items ranging from clothing and jackets to basic toiletry items as well as insect repellent, sunblock and batteries. Please note that our curio shops only accepts South African currency.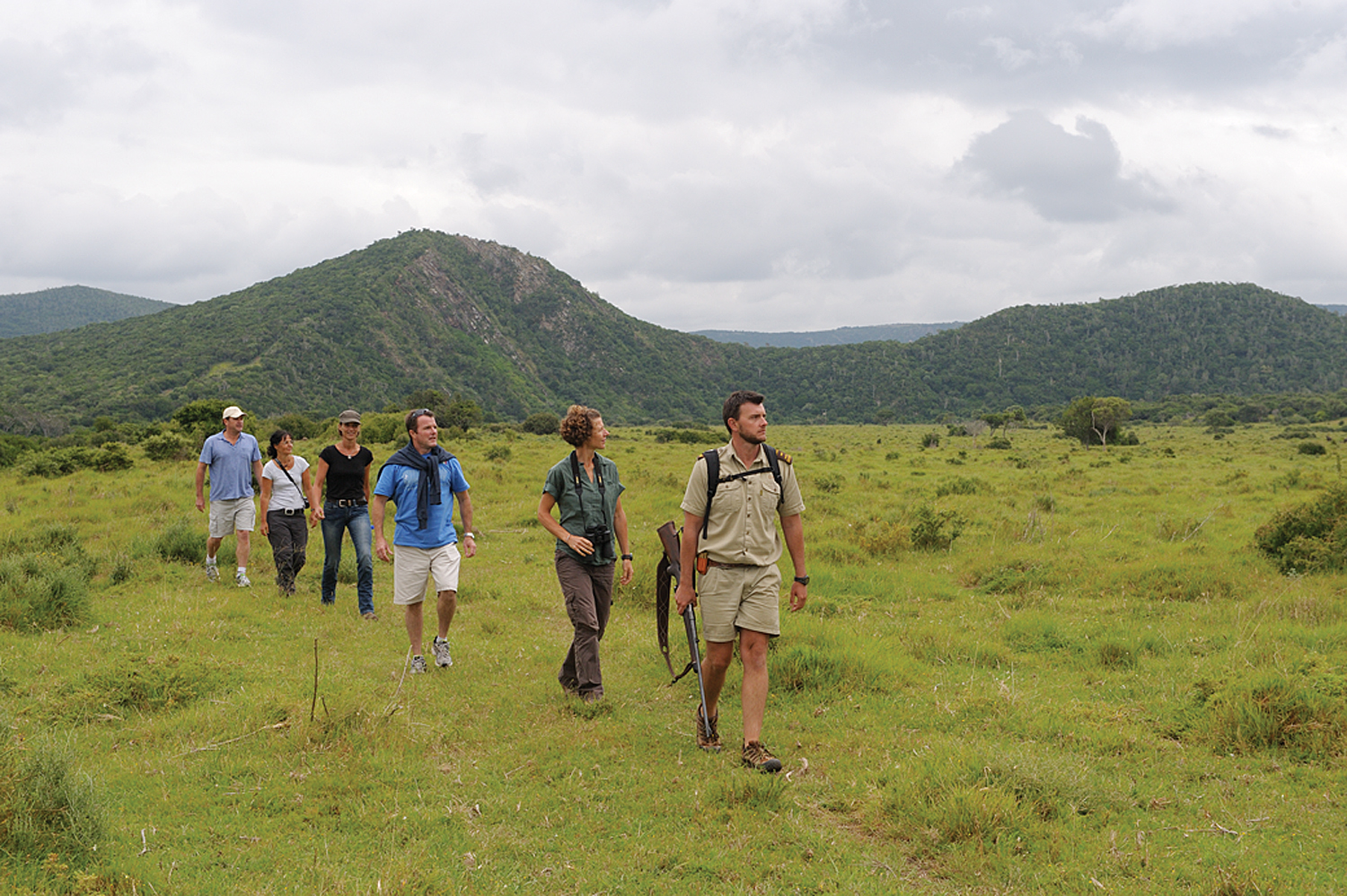 What to take on Safari
Medication - Kariega Game Reserve is a MALARIA-FREE game reserve so fortunately there is no need to worry about this. Check with your doctor or travel clinic for relevant vaccinations.
Sun-screen - the African sun can be very harsh! 
Insect repellent - especially needed for evening game drives, or guided bush walks. 
A hat or cap - protects you from the sun and makes game viewing easier. Sunglasses are also useful for game viewing on clear days.
Shorts and T-shirts (or long-sleeved light/cotton clothing if you are sensitive to the sun)
Comfortable walking shoes - walk among wildlife on the predator-free section of the reserve with your ranger, who will reveal some of the secrets of the African bush as well as great look-out points.
Warm clothing - in winter months be sure to pack warm clothes and a jacket. Although winter days can still be warm, nights are cold and temperatures can drop to about 7°C. Summer months are usually fair, but pack a spring jacket and/or raincoat as evening can be chilly. For more on temperatures and clothing read the Kariega FAQs page here. 
Bathing costume - Kariega is unique in that two beautiful river estuaries run through the reserve. The reserve is also located not far from the small coastal town of Kenton-on-Sea. River Lodge guests can take a boat cruise to the beach, and for guests at the other lodges, day trips to the beach can be arranged on request. All four lodges also have their own swimming pools, and some of the suites and rooms have their own private pools. 
Camera - capture all your special safari memories on film and share the wonders of African wildlife 
Binoculars - there is a lot of close-up game viewing at Kariega, but your own binoculars can be useful especially for birders and viewing game from the lodge balconies. That said, there are a number of binoculars at the reserve for guests to use. 
Find out more
If you would like to know more about what to expect view our Activities page here and our FAQs page here.