It has been a very rewarding final quarter (Oct - Dec 2019) for the Kariega Conservation Volunteers. In this update you will read how the volunteers worked together to achieve significant conservation and community outcomes. Meaningful friendships have formed through the toil of mutual hard work, and in sharing in the fruits of such labour.
Volunteer Update: Alien Invasive Plant Eradication
Our team has done a remarkable job to increase biodiversity and consequently improve vegetation resilience through planting 1,500 portulacara afra (pork bush) in sections of Kariega Game Reserve. There is concern that the very limited rainfall experienced on the reserve over this time, will limit the success rate of growth of these plants and therefore, pork bush has also been planted in our nursery to allow further initial growth and improve survival rates once replanted in the wild. 
An excellent effort has ensured that alien invasive plants remain in check too, with great progress being made, especially in the River Lodge area of the game reserve, a region that has taken some time to address. In the past three months, 787 pinus pinaster (cluster pine), 550 acacia mearnsii (black wattle), and six trailer loads of opuntia ficus-indica (prickley pear) have been eradicated. This critical work has gone a long way in restoring the ecological integrity of the affected areas. 
Several farm waste clean-up sessions have also been conducted to remove waste sites left behind by former landowners from a time long gone, making it a safer place for wild animals to inhabit.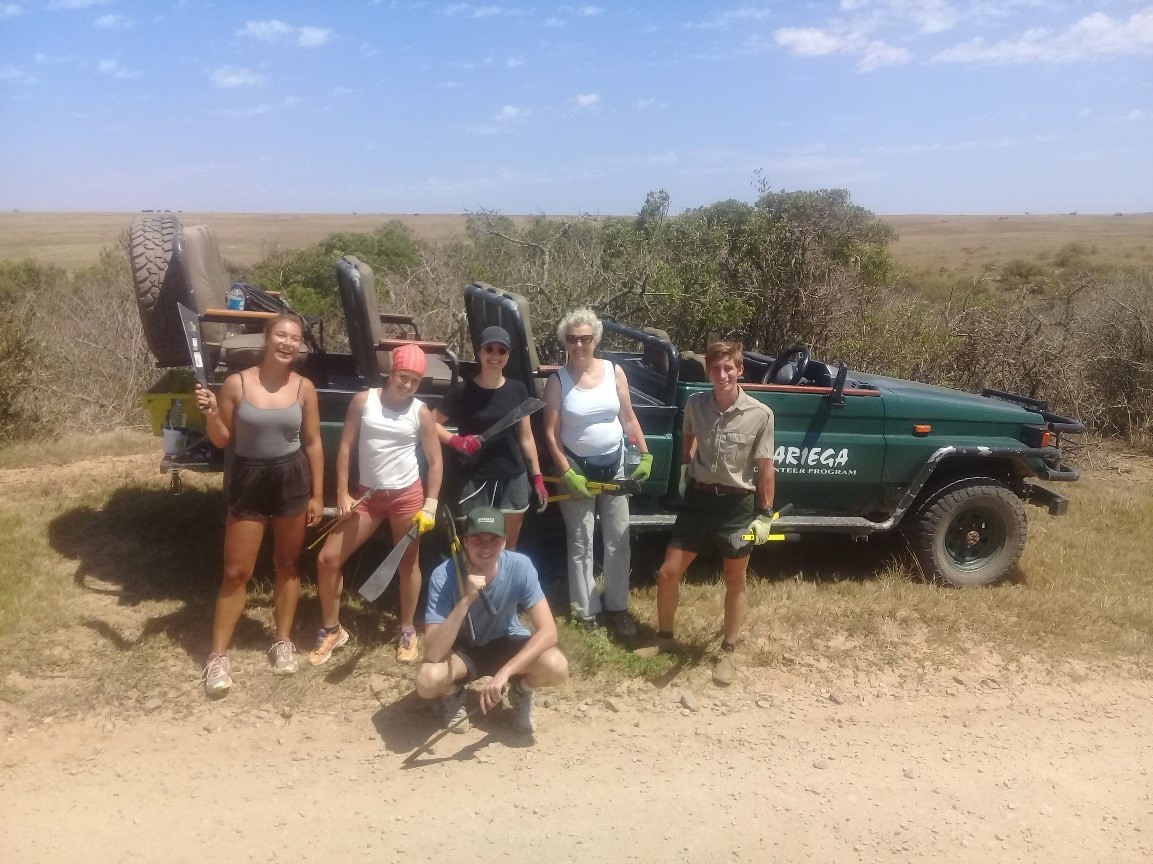 Volunteer Update: Wildlife Monitoring
Our volunteer team has also been dedicated to wildlife research, learning to track wildlife using radio telemetry and to identify spoor (tracks). Rhino and lion were tracked using this technique, and then monitored, noting their location and condition and group dynamics. One of the lioness was noted to have suffered a deep piercing wound on her right side, a suspected injury from a hunt gone wrong.  The support of the other lionesses have ensured a speedy recovery and the wound is now completely healed. One of the elephant bulls also suffered a severe wound on his inner right leg, also most likely an altercation a larger bull. We are pleased to report that he is recovering very well and that his condition is returning to normal. Not only has our research assisted in collecting data and ensuring wildlife health, but it has also yielded incredible sightings, which will stay with those who experienced them, forever!
Volunteer Update: Environmental Education
The volunteers have contributed massively in the communities and surrounding areas. Our team has assisted with environmental education at Klipfontein primary school, and conducted beach waste clean-ups at Cannon rocks, Boknes and Kenton-on-Sea beaches. Such walks have also given volunteers an opportunity to learn about marine and coastal areas and animals, as well as the rich history of this beautiful area. This sort of work leading by example has also inspired others around us to contribute, and as reward nothing beats a swim in the ocean on a sunny day!
Volunteer Update: Community Involvement
Our visits to the Helping Hands soup kitchen have greatly enriched the lives of the children there, not only assisting with food and loving company, but also with fun interactive environmental education work. If one can teach a child to respect and value nature, they will be more likely to carry this essential quality with them throughout their life, and hopefully be prepared to work in harmony with their surroundings for a prosperous future. 
Thank you to all of those who have so generously donated to the kitchen. This term, 12 kg of food, 16 kg of dog food, and 28 kg of clothing has been donated to this important cause.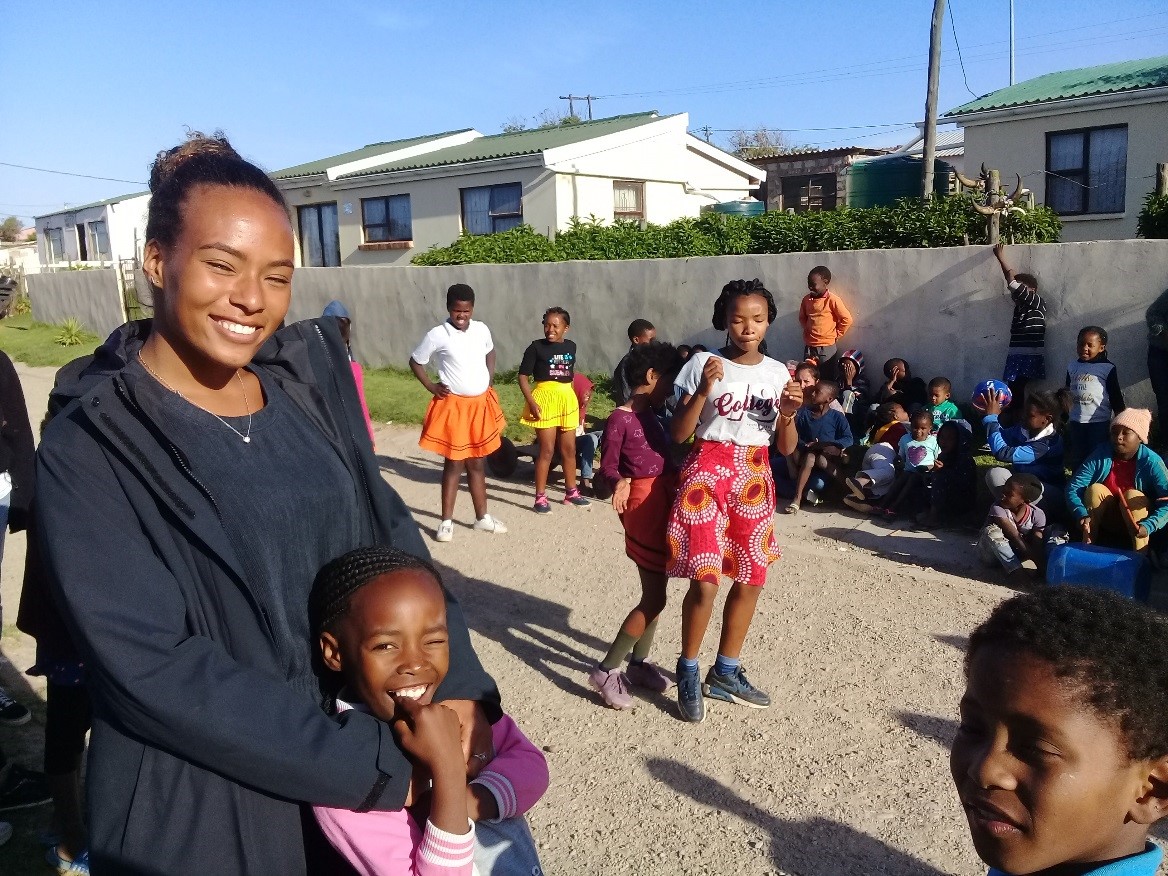 Volunteer Update: Fun Times
Even though many work objectives have been achieved, time is always made to enjoy the wonders of the very special place we inhabit to remind us for what we are working. Spectacular night skies and informative astronomy lessons provided a brand new wonder in stargazing and night drives. Bush dinners and evening braais around an outdoor fire, while the air is filled with the sounds of nature and acoustic guitar folk music in harmony has warmed the hearts of all. Adventurous swims and rock cliff jumping at Paradise, or canoe quests venturing down the Kariega river, and bush walks; have filled the appetites of those wild at heart!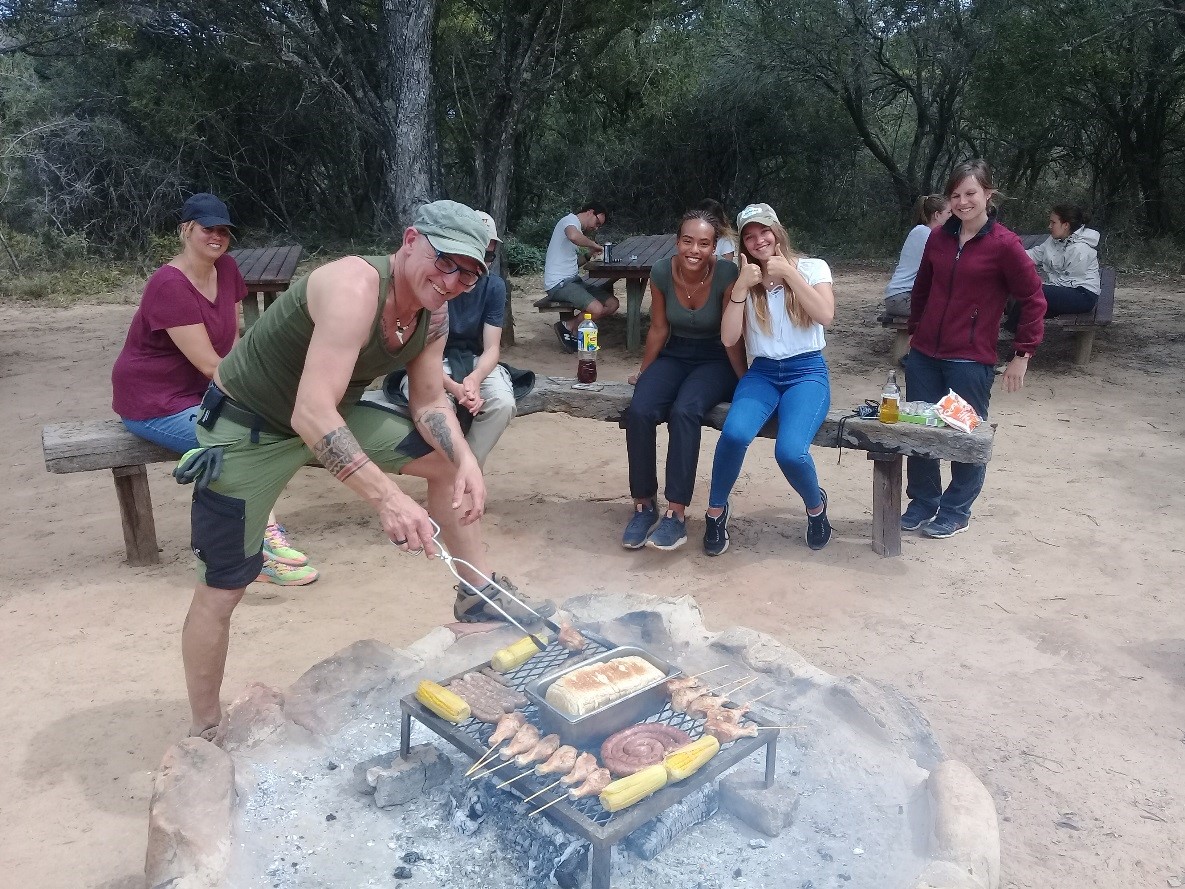 Thank you to all who have made it their mission to serve nature and assist in the important conservation and community work at Kariega. You are the proof that not all heroes wear capes, and that through teamwork, great deeds can be accomplished! 
It is with a heavy yet grateful heart that I let you know that I will be leaving Kariega in the near future. I am called to a new chapter where I will continue to grow and serve nature. I will always cherish every moment with the amazing people I have had the privilege of meeting. There have been times in my life where I have lost faith in humanity, but it has been completely restored by the beautiful souls I have met over the past four years. I hope that all of you will go forth and keep shining your light brightly in a world in desperate need of your goodness. It only takes one candle to light up a place of darkness, and where many stand together, our light will spread like wildfire!
All my love and blessings.
Yours in conservation, Jarrett Joubert.