"The harder you work, the luckier you get." ~ Gary Player
An adventure-filled and productive term for the Kariega Conservation Volunteers has drawn to a close. Volunteers have enjoyed unforgettable experiences, engaging with wildlife in many ways and lots of learning. Perhaps the most rewarding aspect of volunteering at Kariega Game Reserve is the sheer amount of time one spends with fascinating wildlife, enjoying and monitoring their behaviour. Spending many hours with  wildlife reveals beautiful social interactions and interesting personalities. In the company of like-minded folk, many new friendships have formed among volunteers from all over the world. A real joy!
Lion Monitoring
Volunteers have developed the very useful practical skill of learning to track lions using a radio telemetry system. Such equipment is very useful, but it still takes a keen eye to notice tracks and spot these animals; all aspects in which the volunteers have done very well. During this stage of the year both males were noted mating with two lionesses on separate isolated occasions. Despite these occasions, cohesion among our lions remains erratic, with the males only visiting select females primarily for mating.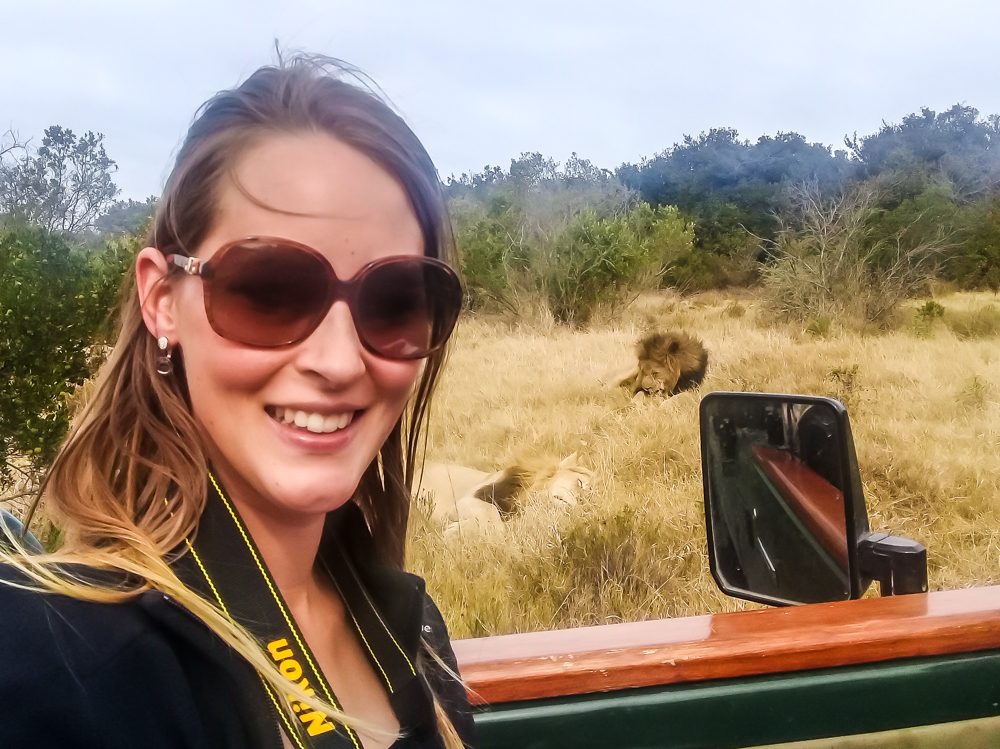 Rhino Monitoring
Thanks to the marked improvement of rain we have received, the grassy layer quality has improved significantly. As a result, the white rhinoceros population has benefited immensely from the improved quality of food available. Volunteers have monitored these remarkable beasts on a weekly basis, ensuring the safety of these animals and monitoring their condition.
Elephant Monitoring
Our team has spent much effort on tracking and monitoring
elephants
, with the primary goal of updating photographic identifications of adult females on the reserve. This is to simplify and facilitate possible future contraceptive treatment for elephants. We intend to take a proactive approach in ensuring their population remains sustainable in relation to their environment.
Alien Invasive Plant Eradication
The volunteers' alien invasive species control has contributed significantly to the well-being of the indigenous reserve flora. Volunteers have eradicated 4368 Acacia mearnsii (black wattle), and 108 Pinus pinaster (cluster pine). With our recently acquired trailer we have our sights set on managing Opuntia ficus-indica (prickly pear) more effectively as we are now able to eradicate the plants and transport the cladodes away to dispose of them, preventing the further spread of this invasive species. In preparation of the warmer seasons approaching and the better rainfall encountered over the past few months, volunteers have planted over 1000 Portulacara afra (pork bush) off-cuts. We aim to spread this valuable plant, as it is not only an excellent carbon sequestration species, but also a highly desirable and palatable species for future wildlife utilisation.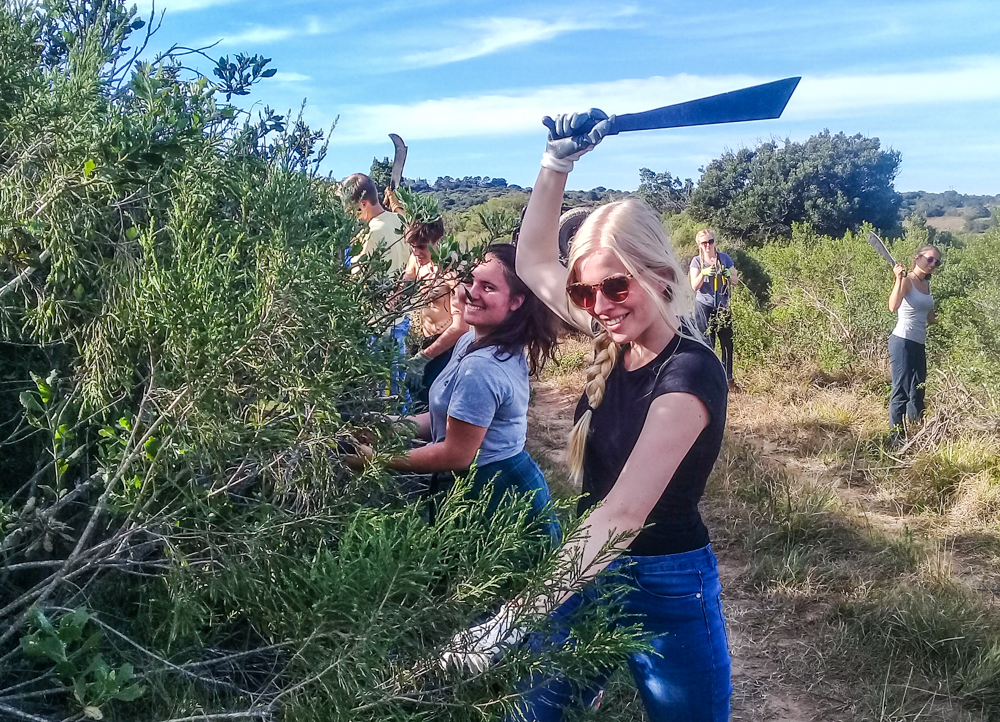 Night Drives
The vast African night sky has offered many celestial spectacles in the past few months. We have been fortunate to enjoy a full eclipse of a blood moon. There is also no place better to observe the Milky Way than the bush, as well as offering clear views of Virgo, Scorpio, Sagittarius and Capricorn constellations during the past months. Furthermore, a stunning view of Mars, appearing larger than usual has graced our skies. Jupiter and Venus have also been in clear sight and it has proven a very informative and enjoyable experience for all volunteers to learn about astronomy.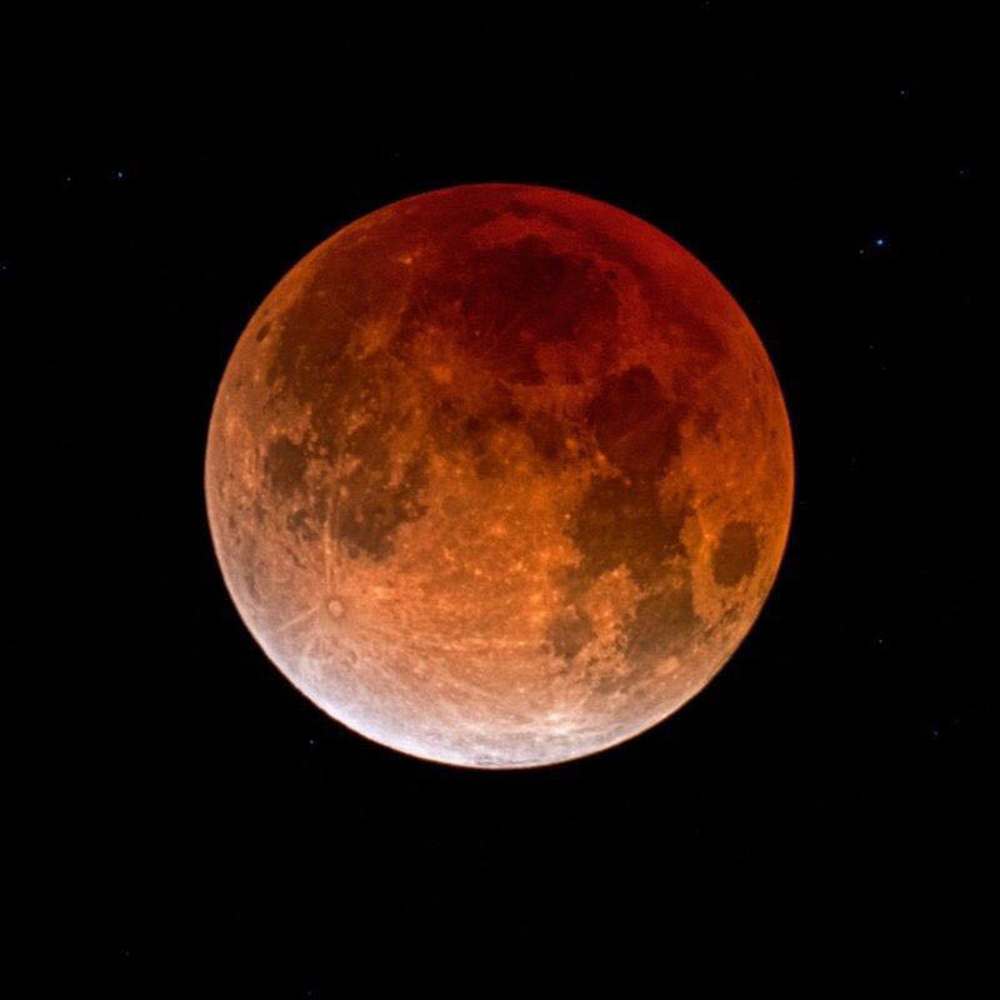 Serval Husbandry
Weekly visits were made to the breeding enclosures of the servals to give the serval programme coordinator a helping hand in cleaning out faeces and old bones, making sure there is clean water for the cats, adding structures for the servals to keep them entertained and to observe these magnificent species close up. Both breeding pairs are now in two separate camps next to each other while a new enclosure is being built. Breeding behaviour has been noted by both pairs, so we are keeping a close eye to see any signs of pregnancy.
Community Outreach
Our commitment to educating and uplifting our surrounding communities has been very rewarding. Thank you to all the volunteers who have donated large amounts food, clothing and stationary to the Helping Hands soup kitchen in the Ekuphumleni township and to the Farmerfield primary school. Mandela Day was spent at Sinethemba Special Needs School where everyone involved had a fun-filled day playing soccer and planting Spekboom trees on the school grounds. Your kindness has enriched and supported the lives of many children. It has been very rewarding, educating these children on matters of recycling and understanding the roles and relationships of lions, elephants and rhinos in their natural habitats.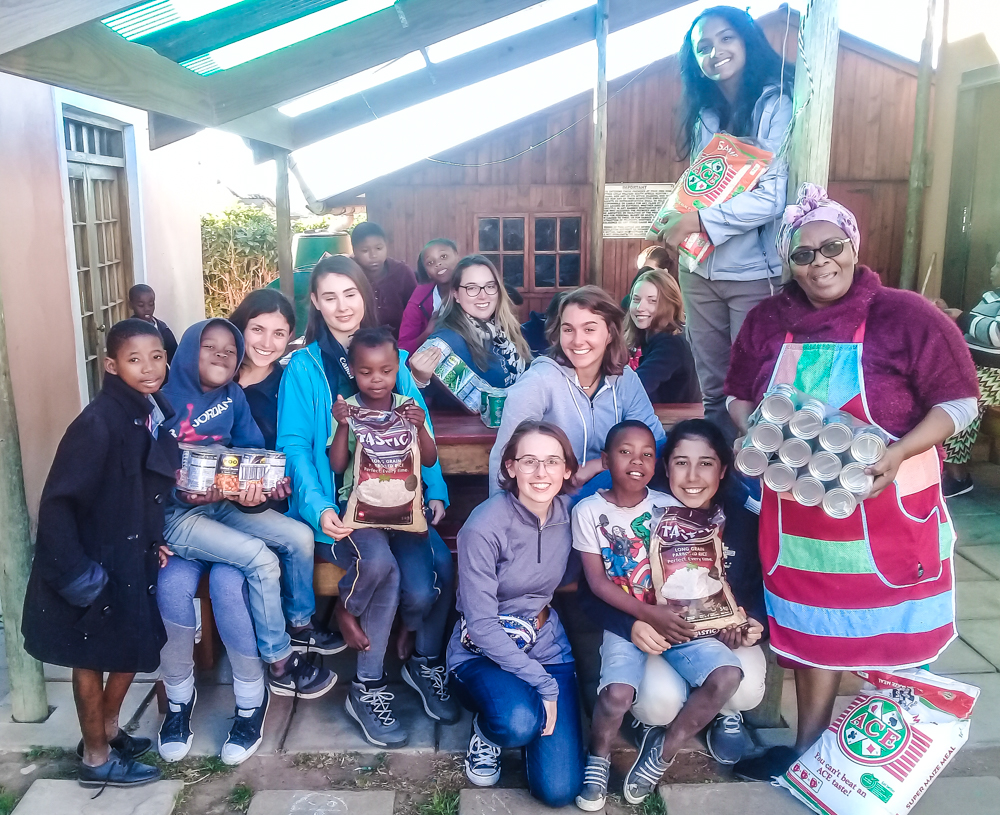 Fun Times
As a reward for the dedicated work by our team, volunteers have enjoyed several bush dinners, canoe adventures and swims, making the most of pleasant sunny days. Thank you to all the volunteers, whose efforts ensure the conservation and natural integrity of the reserve. Every one of you have made a difference and have contributed to the well-being of this beautiful reserve.
Yours in conservation, Jarrett Joubert, Kariega Conservation Volunteer Co-ordinator