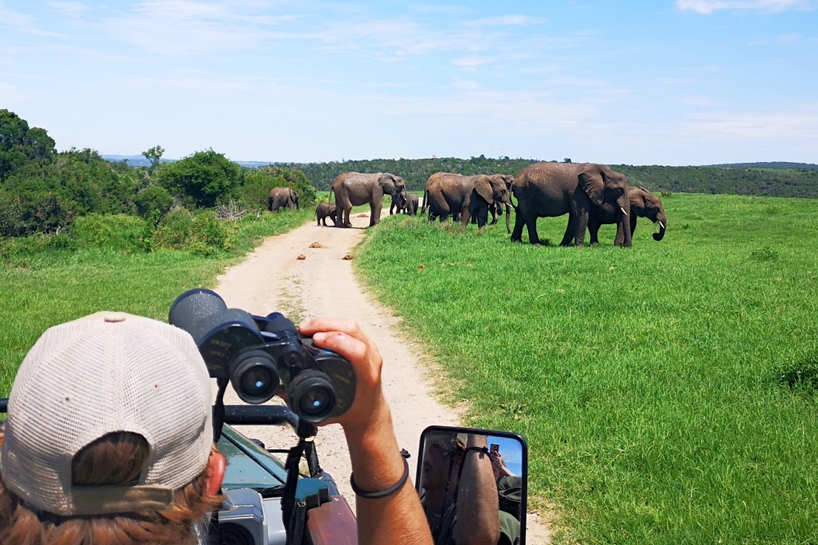 We started this first quarter of 2020 off on a sad note as we said farewell to Jarrett Joubert. Jarrett has been our volunteer coordinator at Kariega Game Reserve for the past four years and has made significant contributions to conservation on the reserve. Every volunteer that worked under the guidance of Jarrett will agree that he is an inspiring conservationist. Jarrett motivated and brought out the best in everybody. Thank you Jarrett for running such a smooth ship - you will be sorely missed and we wish you all the best to your exciting new adventures.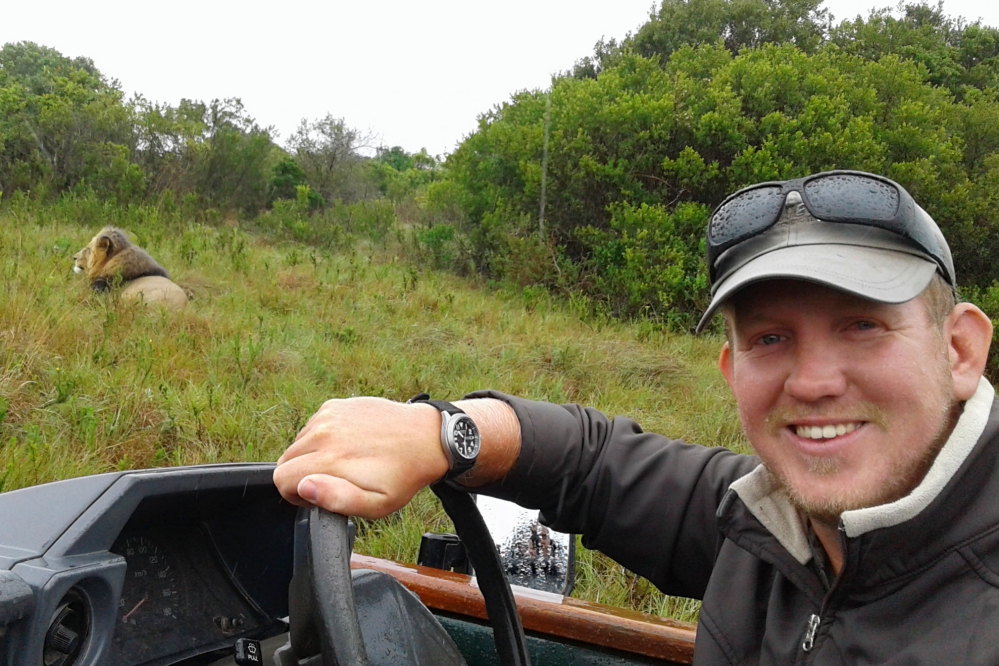 A warm welcome to our new volunteer coordinator, Jaco Mitchell. We're thrilled that Jaco has joined our dedicated team of conservationists and hope he has many happy years with us. Jaco has an honours degree in nature conservation, significant experience in the field including guiding overland safaris across southern Africa. We are sure our volunteers will thoroughly enjoy getting to know Jaco and we are very excited to welcome Jaco to our team.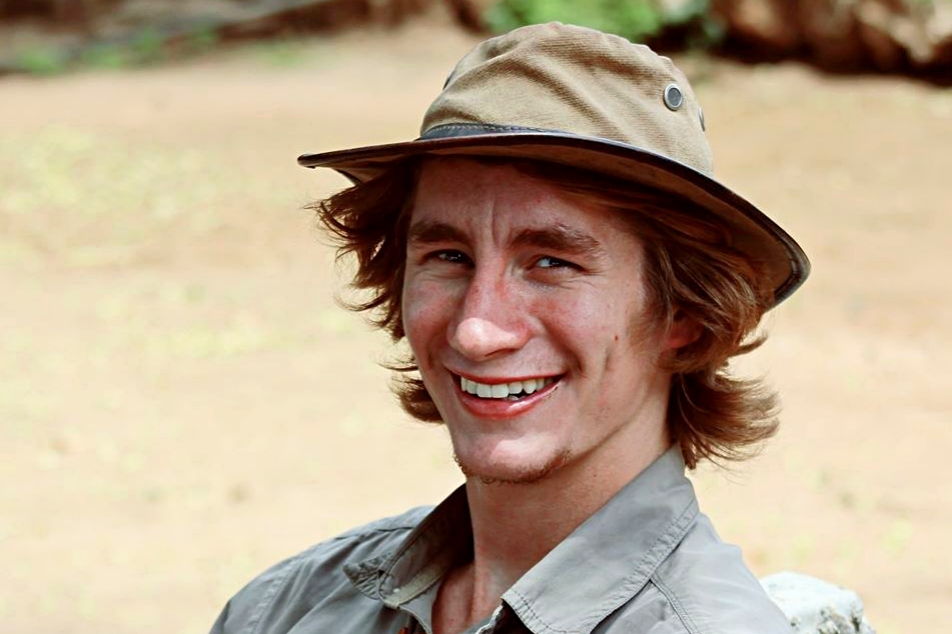 Volunteer Update: Wildlife Monitoring & Research
During this first quarter of 2020, our research efforts managed to get better clarity on the social structure, herd dynamics, vegetation impacts and diet preferences of the elephants on Kariega Game Reserve. The elephant, lion and rhinoceros ID kits enabled us to develop a better picture of each individual observed and allowed us to start building a family tree of each species.
Telemetry tracking revealed interesting movement patterns of the lions, which enabled us to make further observations on their social structure and prey preferences. The tracking of wildlife is always a very enriching experience for our volunteers – being able to observe animals up close and also to analyse their natural behaviour.
The rhinoceros data recorded helps us to understand the movement patterns of these individuals and also provides valuable assistance to our Anti-Poaching Unit in their work to keep these majestic animals safe. Injured animals are also monitored to determine whether the animal is recovering or if human intervention and veterinary treatment are required.
Volunteer Update: Alien Invasive Plant Eradication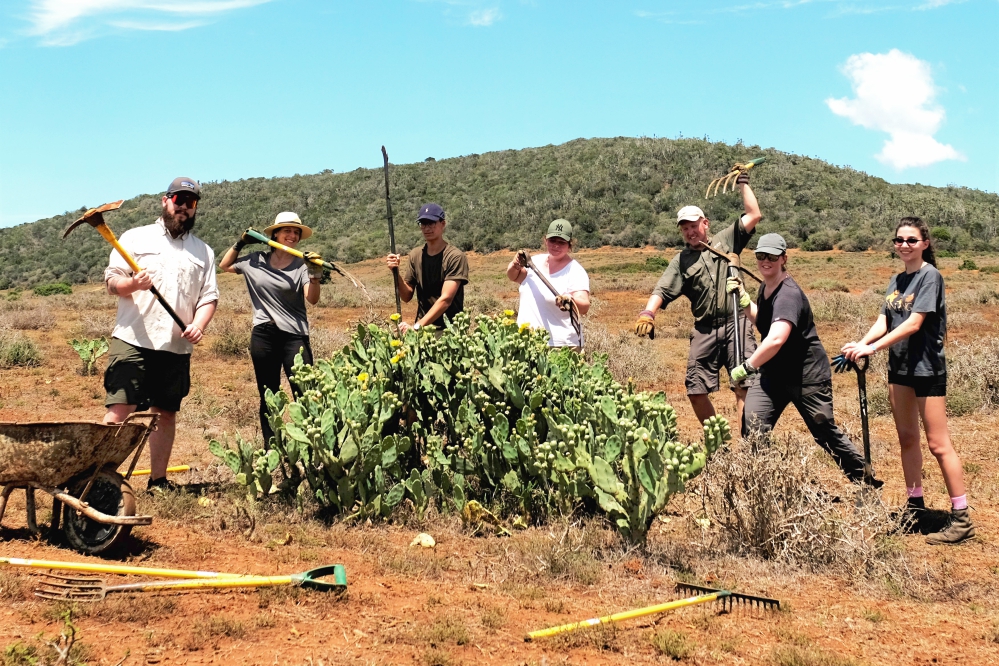 This quarter we put up another good fight against the spread of alien plant species. Alien plant control is an essential practice in conservation management in any protected area. Our hard working volunteers removed several invasive plant communities on the reserve including cluster pine (Pinus pinaster), prickly pear (Opuntia ficus-indica), jimsonweed (Datura stamonium), common lantana (Lantana camara) and khaki bush (Tagetes minuta). We eradicated 720 pine trees, 7 trailer loads of prickly pear roughly 70m³ in total, and just over 600 lantana plants. We identified and listed several new alien invasive and problem plant species that occur on the reserve which will help conservation efforts in the future. These include jimsonweed (Datura stamonium), long-spined thorn apple (Datura ferox), woolly plectranthus (Plectranthus barbatus) and black nightshade (Solanum nigrum).
The sustainable harvesting of porkbush (Portulacaria afra) on the reserve enabled us to plant 742 porkbush plants to date. Being one of the best carbon sequestrators in the world, this indigenous South African plant does not only help the fight against climate change but also help us to rehabilitate sections of the reserve previously degraded by agricultural activities and over browsing. We were blessed by significantly higher amounts of rainfall for this time of the year which will increase the survival percentage of these new plants.
Farm waste clean-ups were performed regularly to remove old fence lines, fence posts, water pipes and old building rubble from the veld. Seven new sites have been cleared.
Volunteer Update: Community Involvement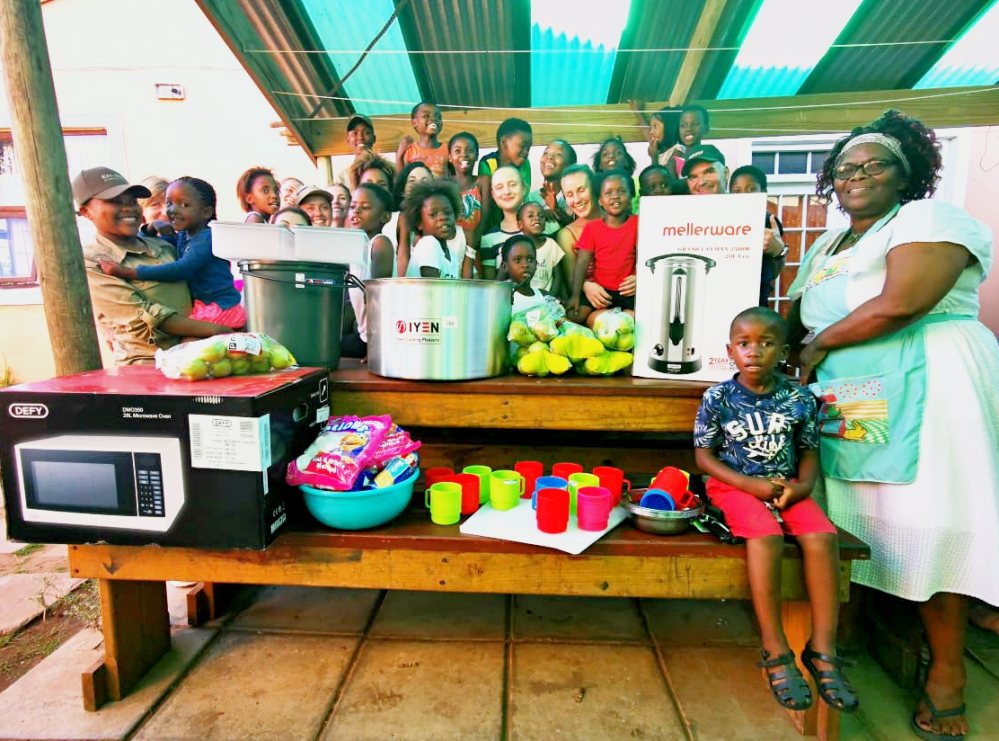 Contributions by several volunteers made it possible for us to uplift the Helping Hands Soup Kitchen Centre in Ekuphumleni by supplying them with needed equipment to support their efforts. We were able to donate a boiler, microwave, pots, cups, utensils, bowls, buckets, cloths, cutting boards and Tupperware. Various food and clothing donations were also made to those in need. Our involvement with the centre is without a doubt a privilege, we are truly blessed to be able to share in the love, joy and happiness of this community. Our support on a weekly basis continued and was complimented by several informative and practical lessons on fauna and flora, pollution and animal welfare and husbandry.
Volunteer Update: Environmental Education
Our involvement at Klipfontein Primary school as part of our community outreach programme has continued this year when volunteers joined the Kariega Foundation's environmental education team in their efforts to educate, create awareness, initiate discussion and change behaviour on several environmental problems the world is facing. The basic foundations of life, like air, water and land/soil were the main topics, with attention also given to the importance of the essential ecological processes that support life and the conservation and threats thereof. Each lesson equipped learners with food for thought and practical lifestyle and behaviour-changing tips to live a greener and more sustainable life.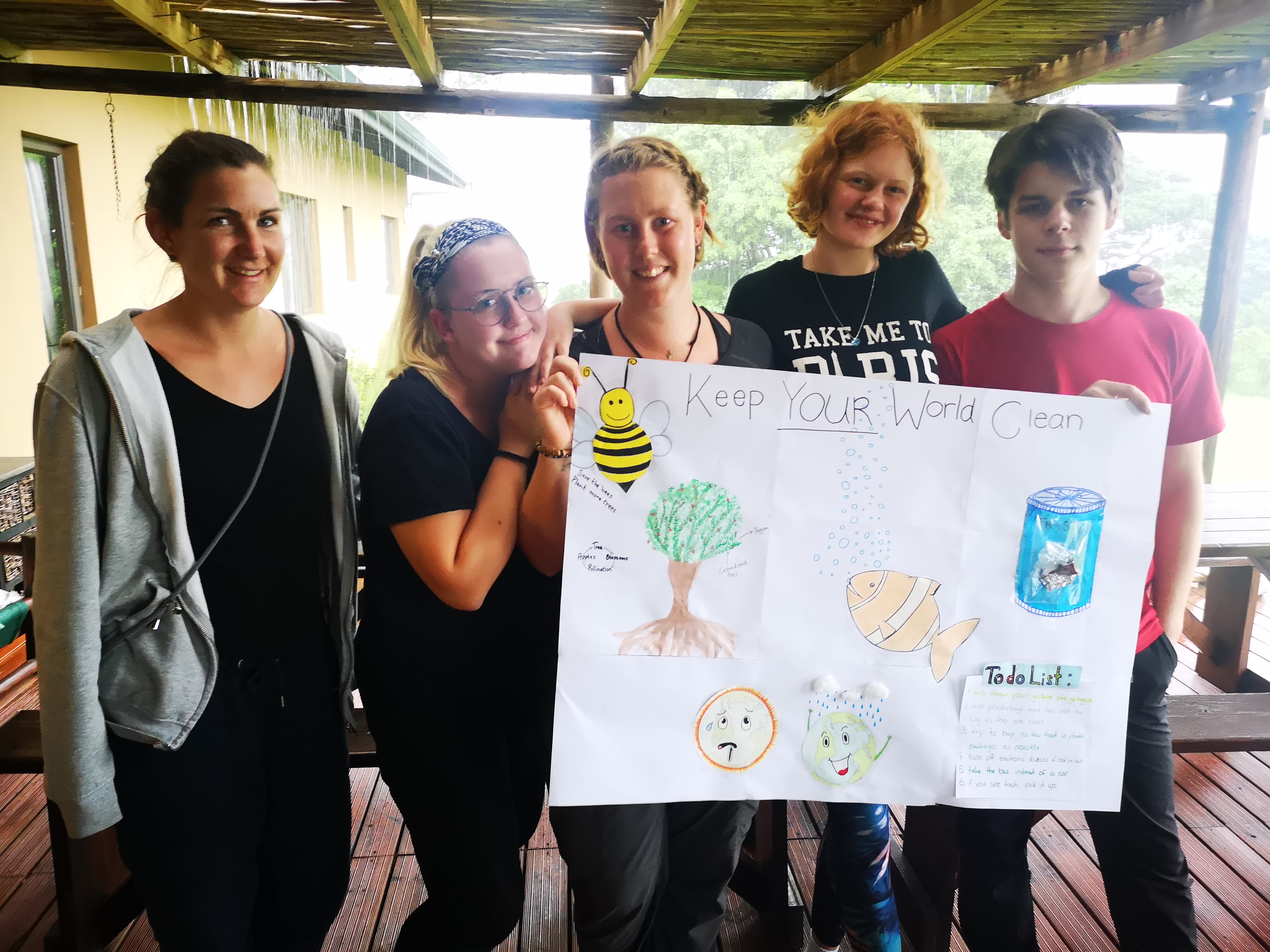 Volunteer Update: Attending a Rhino Poaching Hearing
On the 10 March 2020 we had the unique opportunity to attend a rhino poaching hearing in the Grahamstown High Court. We showed that we are united against rhino poaching in the courtroom. This case involves two rhino poaching incidents that occurred on nearby game reserves in July 2018. The case will continue on the 11 May 2020. It was an eye opening experience for the volunteers and other supporters to be sitting in the same room as alleged poachers and to see the legal system in full swing.
Volunteer Update: Domestic Animal Care Project
Domestic animal work is not something you would think of when you sign up for a conservation volunteer programme, but we help where help is needed and the local SPCA in Port Alfred is always in need of helping hands and donations of food and other goodies they could sell in their shop. Their main goal is to prevent animal cruelty, uplift communities through domestic animal work and taking care of neglected animals. We spent some time at the SPCA facility, cleaning enclosures, giving some of the animals love and care. This was all done with big smiles on our faces. Just knowing that we could make a positive difference to the people and animals at this facility is truly heartwarming.
Volunteer Update: Fun Times
Kariega Conservation Volunteers get to experience nature extremely up close and personal. From breathtaking sunsets to exhilarating elephant encounters by the river, nail biting night drives to spectacular sunrise views - we had incredible unforgettable times again this quarter. Our volunteers explored the magic that Kariega Game Reserve offers - from the forests in the valleys, on the grassland plateaus, over the green rolling hills to the coast and back. We enjoyed special sightings including seeing hundreds of beautiful butterflies to enjoying time surrounded by majestic elephants. 
Our volunteers have built on their knowledge and understanding of nature and wildlife. Equipped with knowledge we were able to see and understand the noticeable difference that our physical conservation efforts have made. By expanding our understanding of nature we got a whole new appreciation for it.
Effects of COVID-19 on Conservation
The world is currently on lockdown due to the COVID-19 pandemic and tourism and conservation is suffering. Without the income from tourism, many conservation programmes are having to scale down their resources and manpower - which puts our wildlife at risk. Please, if you have booked a placement at a volunteer programme or a game reserve, don't cancel. Rather postpone and save tourism and by extension, conservation. Thank you to everyone who forms part of our volunteer team and to those who have supported us in our quest to make a real difference.
We look forward to welcoming our volunteers to Kariega Game Reserve hopefully very soon.
Yours in conservation, Jaco Mitchell. Kariega Conservation Volunteer Programme coordinator.