In March 2018 American YouTuber and wildlife educator Coyote Peterson and his Brave Wilderness team visited Kariega for the ultimate South Africa safari adventure. They spent a week at our spectacular reserve and enjoyed close up wildlife encounters. They also filmed some of our conservation projects.
The Brave Wilderness YouTube Channel, which has a following of over 10 million subscribers, has already released six awesome video about their ultimate safari experience. We hope you enjoy this video about one of their safari drives.
Ultimate South Africa Safari at Kariega Game Reserve
Kariega Game Reserve is a 10,000 hectare private conservation area in South Africa's malaria-free Eastern Cape. The reserve is home to a large variety of wildlife, including the Big 5 - lion, elephant, rhino, buffalo and leopard, who roam freely across the expansive landscape.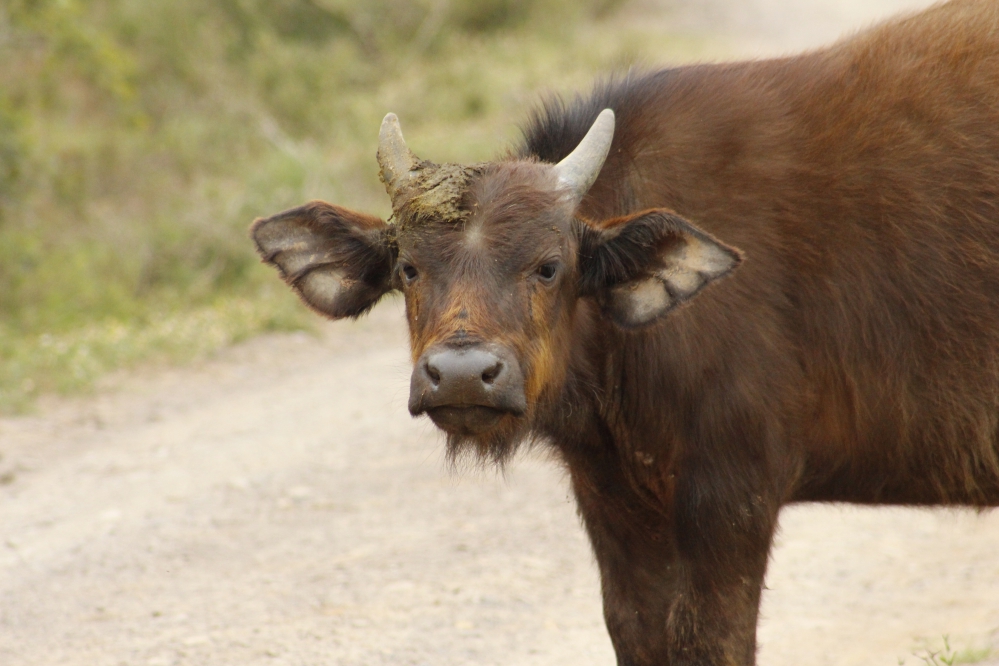 Other species that include kudu, eland, impala, blesbok, giraffe, blue wildebeest, Burchell's zebra, red hartebeest, warthog, nyala, ostrich, bush buck, jackals, aardvark, aardwolf and honey badgers to name a few. Most of these animals are active during the day but there are also the nocturnal species, such as hippo, that are mostly active at night time which makes them more difficult to find.
Brave Wilderness Videos of Ultimate South Africa Safari
Follow these links to view the other five videos of Coyote's safari experiences at Kariega Game Reserve: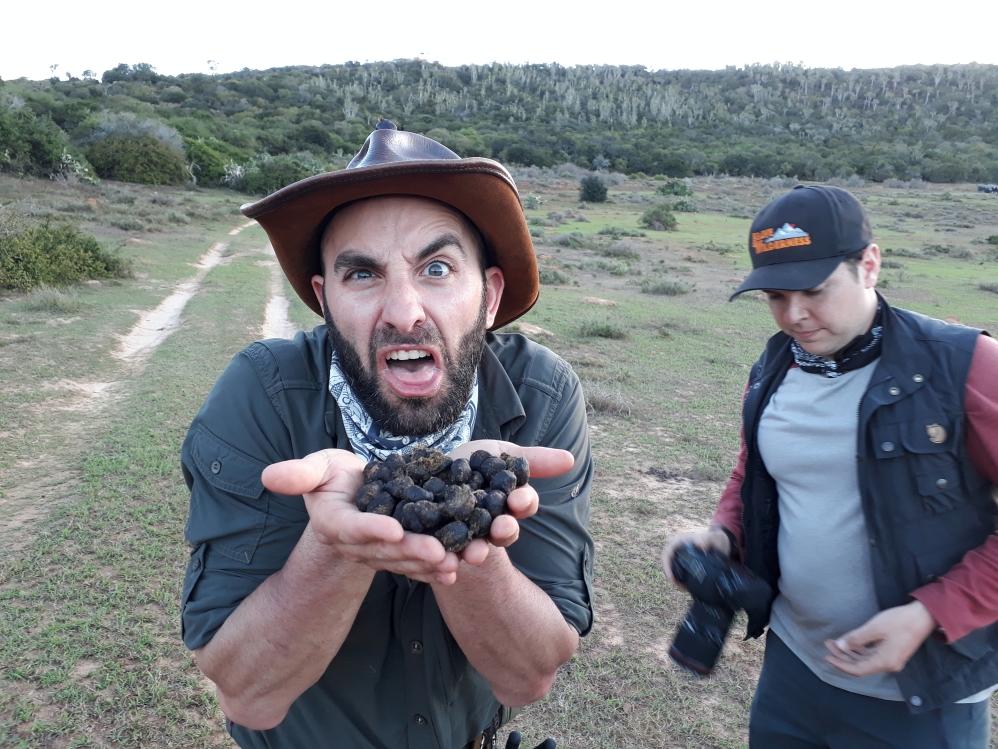 Smaller Creatures on South Africa Safari
Most people focus predominantly on the big animal on their South African safari. While these are fascinating, a healthy ecosystem needs large and small creatures to make it work properly. Small critters like dung beetles, butterflies, frogs, insects and birds all help the system work well. Every creature has it's own niche, or position in life, where it fits in perfectly and does what only it can do. Every creature has a purpose in nature to keep the balance just right.
Keep an eye out for these lesser known creatures as they are just as interesting and important for the environment as lions and elephants. While on your South African safari you can ask your qualified field guide to point out some of these amazing creatures.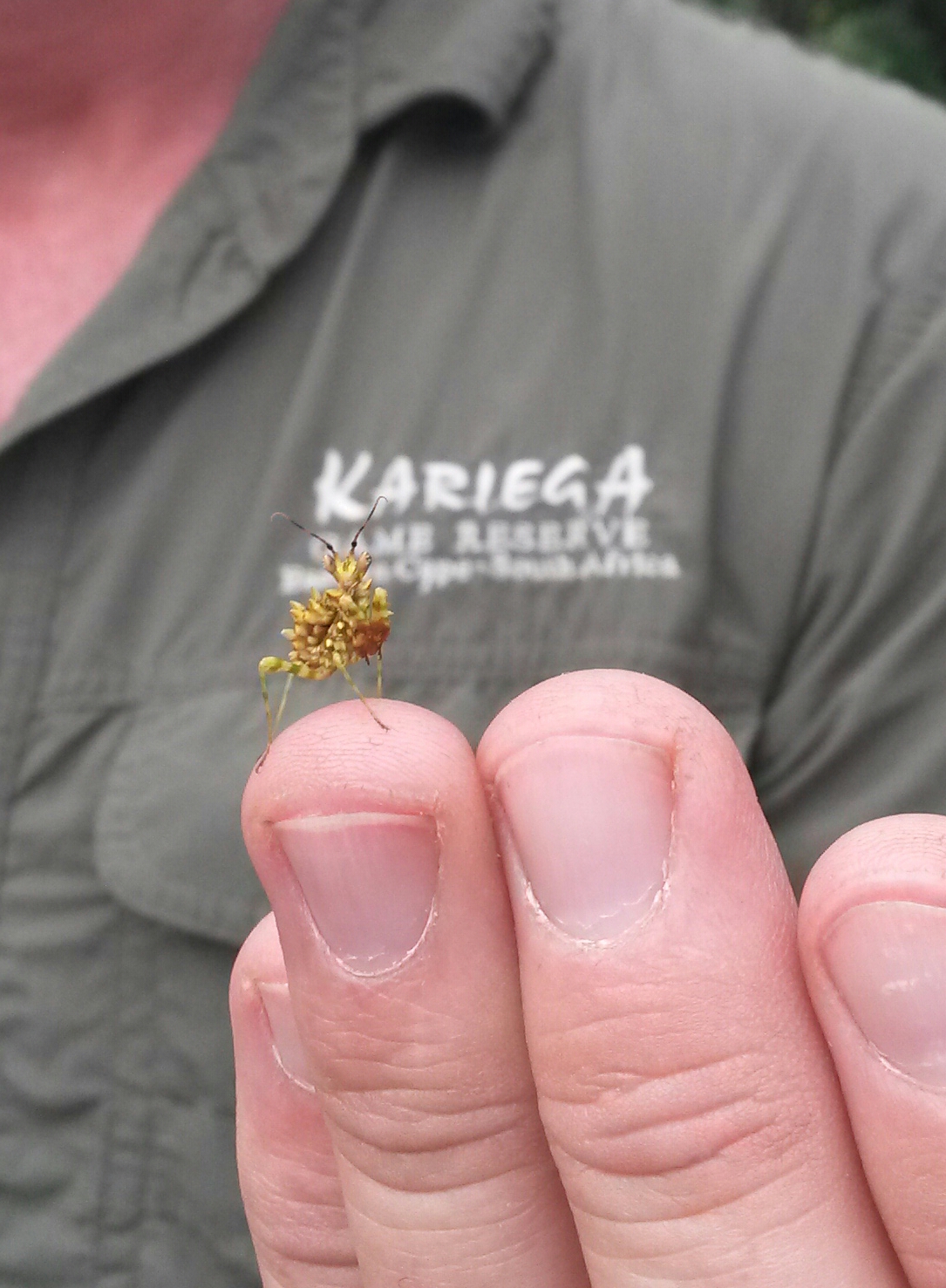 Share your photos and comments from your ultimate South African safari adventure at Kariega Game Reserve. Tell us about the highlights of your trip. Add your comments below or share your adventures on Facebook and Instagram or upload a video and include Kariega Game Reserve in the title.