Brave Wilderness Coyote Peterson Visits Kariega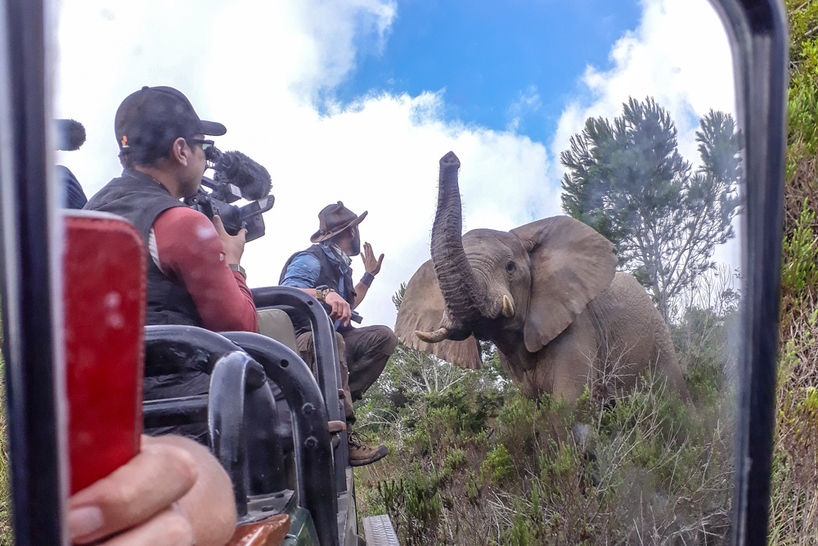 American YouTube personality and wildlife educator Coyote Peterson and his film crew, Mark Vins and Mario Aldecoa, visited Kariega for a week to film material for their popular Brave Wilderness YouTube channel. The conservation channel has over 9.8 million subscribers, as at March 2018! The channel is most famous for its wildlife videos which aim to educate children (and adults) about amazing and diverse wildlife. Coyote and his team also encourage children to spend more time in the wilderness and to explore our wonderful natural world. Popular videos feature grizzly bears, crocodiles, tarantulas and will soon include some of the incredible creatures that live at Kariega Game Reserve.
Coyote and his crew are based in America but spend lots of time travelling around the world. They love to explore new places and meet the diverse and incredible creatures that live there. The trip was facilitated by our long time conservation partner LB Williams from the Reserve Protection Agency (RPA) and lead by rangers Jo and Daniel Haesslich.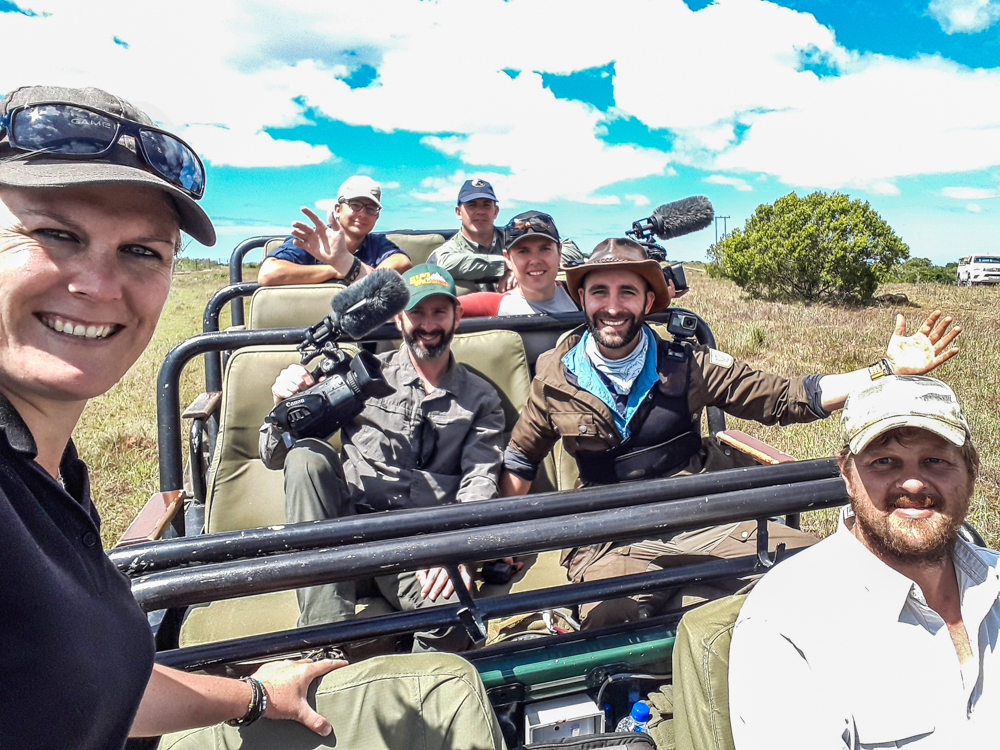 Filming Wildlife at Kariega with Coyote Peterson 
Coyote and the Brave Wilderness team wanted to film what we do best at Kariega - getting up close with wildlife. We spent many hours with lions, elephants, rhino, buffalo and a variety of antelope, reptiles, insects and birds. We also used some awesome night vision equipment to film nocturnal animals including hippos and springhares. We somehow managed to spend a lot of time discussing poo, and even had a poo-spitting competition which was hilarious and great fun for the first timers!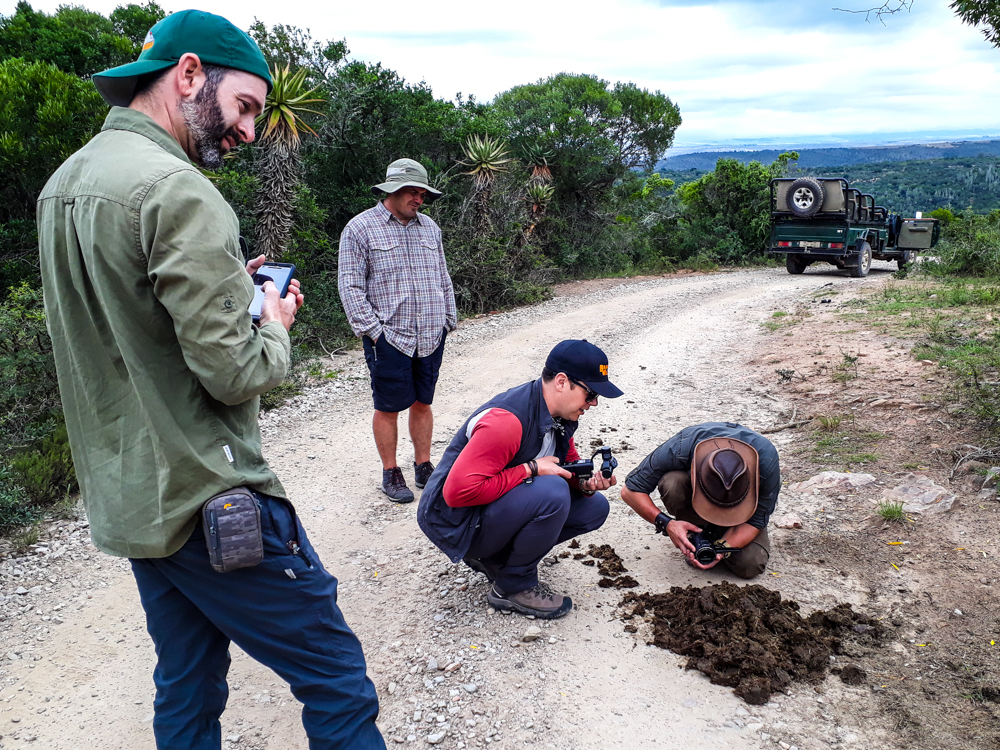 Brave Wilderness Captures Water Monitor Lizard
Coyote also managed to film and hold a water monitor lizard or a Nile monitor (Varanus niloticus) during the week. This is not something that we ever do with safari guests at Kariega! Water monitor lizards are large reptiles, second in size to Nile crocodiles. They can grow to more than two metres (6.5 feet) in length. The monitors have a striking and variable skin pattern which assists their camouflage in their preferred habitat close to rivers. Water monitors (also called water leguaans) are excellent swimmers and can stay underwater for over half an hour. They can also run very fast on land, for a short distance, but usually head for water when disturbed.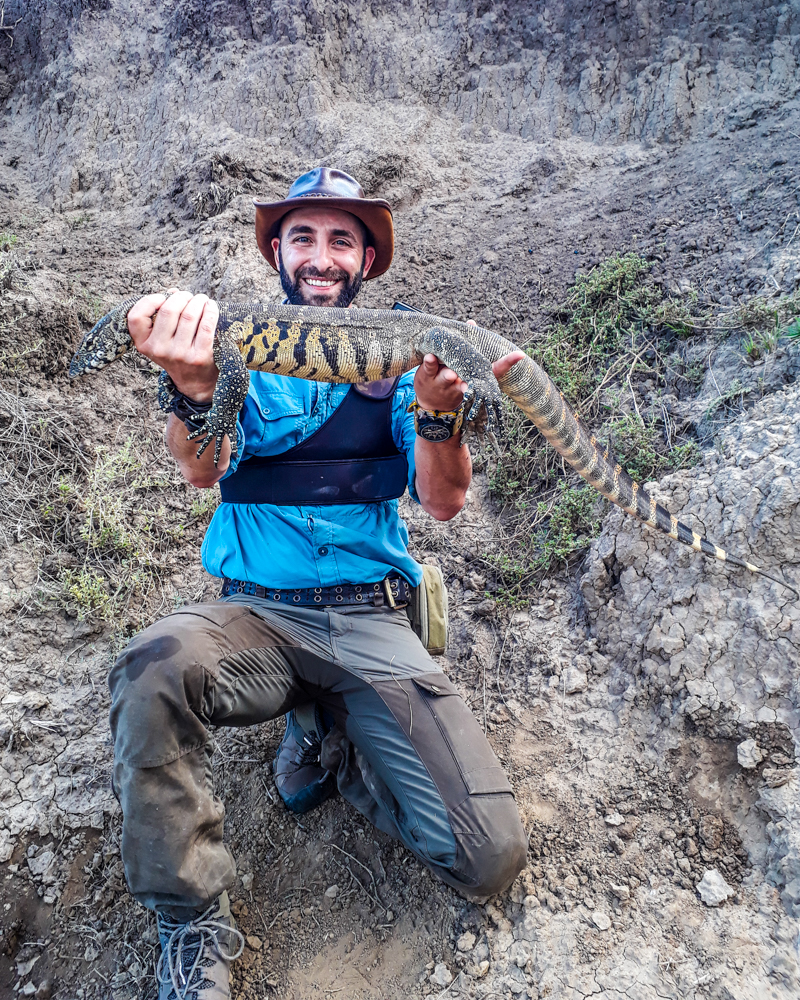 We can't wait to watch and share the episodes when they are added to the Brave Wilderness YouTube channel. It was a privilege to host such a passionate and enthusiastic environmental education team. We hope that the videos inspire conservationists from around the world.
Connect with us on Facebook, Instagram and Twitter to find out more about the epic wildlife episodes featuring Kariega Game Reserve.