Top South African Summer Safari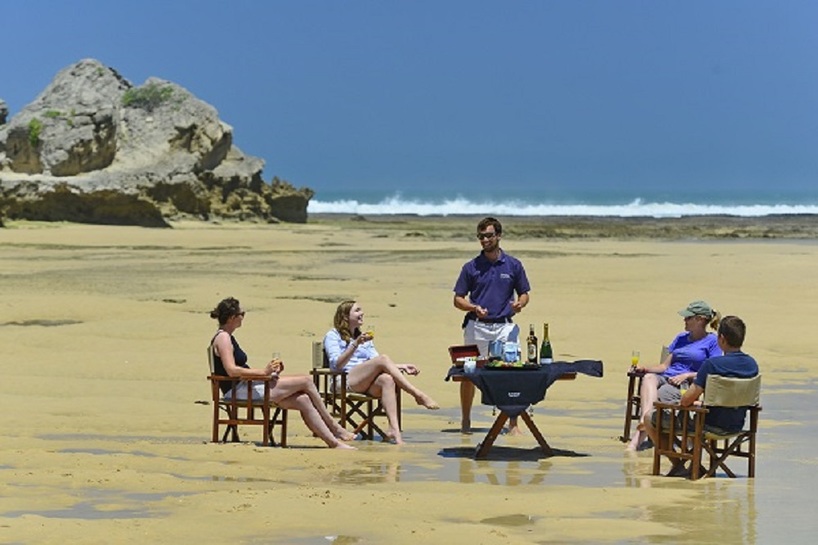 Kariega Game Reserve is the connoisseur's choice for a top South African summer safari. The weather is hot and Martini-dry, the bush and our beaches are buzzing and the mood is infectiously cheerful. The weather is close to perfect and the emphasis is on being outside. Did you know you can combine a summer safari with relaxing holiday at our nearby beaches?
The Sunshine Coast, where Kariega Game Reserve is located, is an 80 minutes flight from Cape Town and an ideal holiday destination for a summer safari. Think lots of sunshine, hot days, warm evenings, close-up game viewing on open safari vehicles and refreshing dips in the outdoor pool, river or in the sea!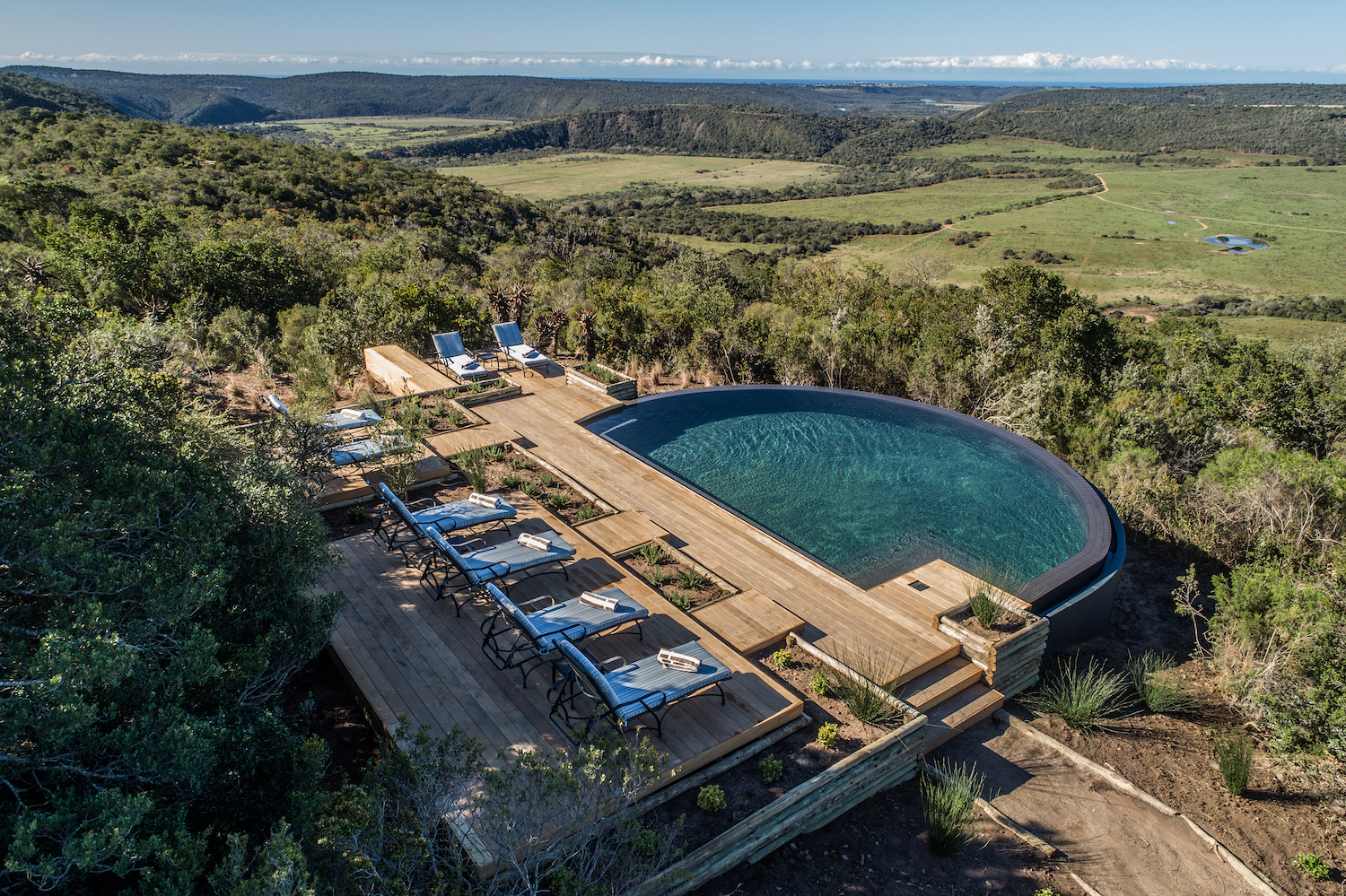 Kariega Game Reserve is located 14 km from the white sand beaches and warm Indian Ocean at Kenton-on-Sea. The reserve also includes two navigable rivers - the Bushman's and the Kariega rivers. Safari guests staying at River Lodge can enjoy a midday river trip to the beach from the lodge every day. Guests at our private-use Homestead Lodge can also include a beach trip in their flexible safari experience. Ukhozi Lodge and Main Lodge guests enjoy a river cruise on the Kariega river, which does not include a beach visit.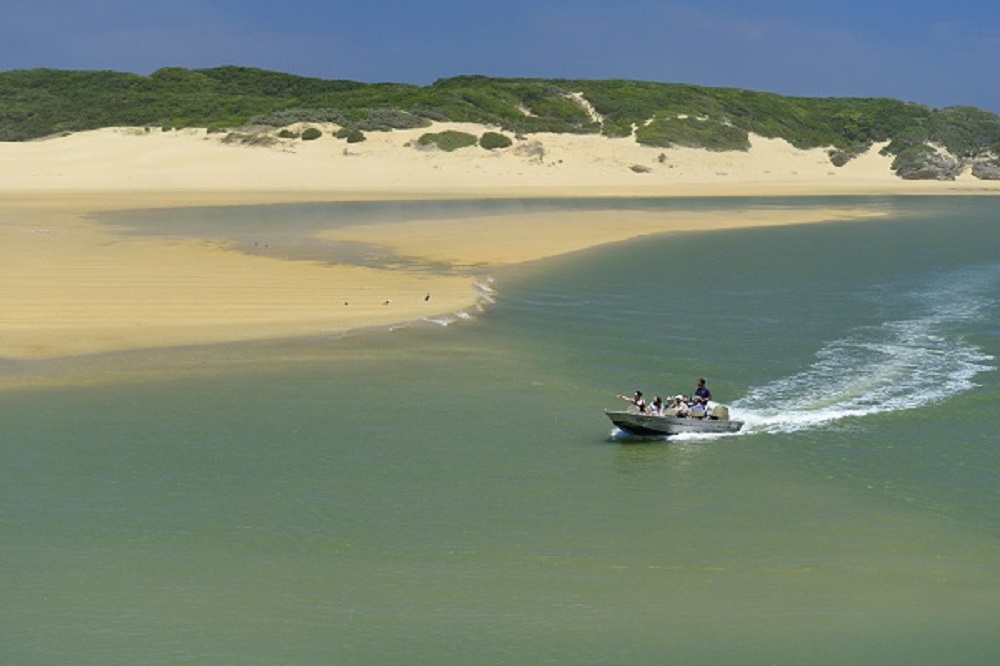 Top South African Summer Safari & Beach Holiday
South of the equator, December to February is peak summer. This is not a good time to visit the many inland South African safari destinations, including the greater Kruger, as they are too hot and the wildlife is often widely dispersed due the the abundant surface water. Kariega private safari reserve is located on the coast and offers a year-round South African safari destination. Summer is in fact peak season for a Kariega safari due to the great weather.
December to February are magnificent months for a summer safari and beach holiday. Many of our guests combine a Kariega Game Reserve safari with a trip along the Garden Route and a few days in Cape Town, regularly voted as the best city in the world to visit. Cape Town offers a great selection of gorgeous beaches and there are loads of superb beach options to choose from along the Garden Route and Sunshine Coast. Contact us for summer safari and beach holiday suggestions.
Families with children need not let the threat of malaria put them off going on a summer safari. Unlike east Africa, our private Big Five safari reserve is free of the disease. Families with children 11 and older can stay at any of our five safari lodges and we welcome younger children at Main Lodge and the Homestead. We offer a special Kids on Safari programme and a youngsters' entertainment room at Main Lodge.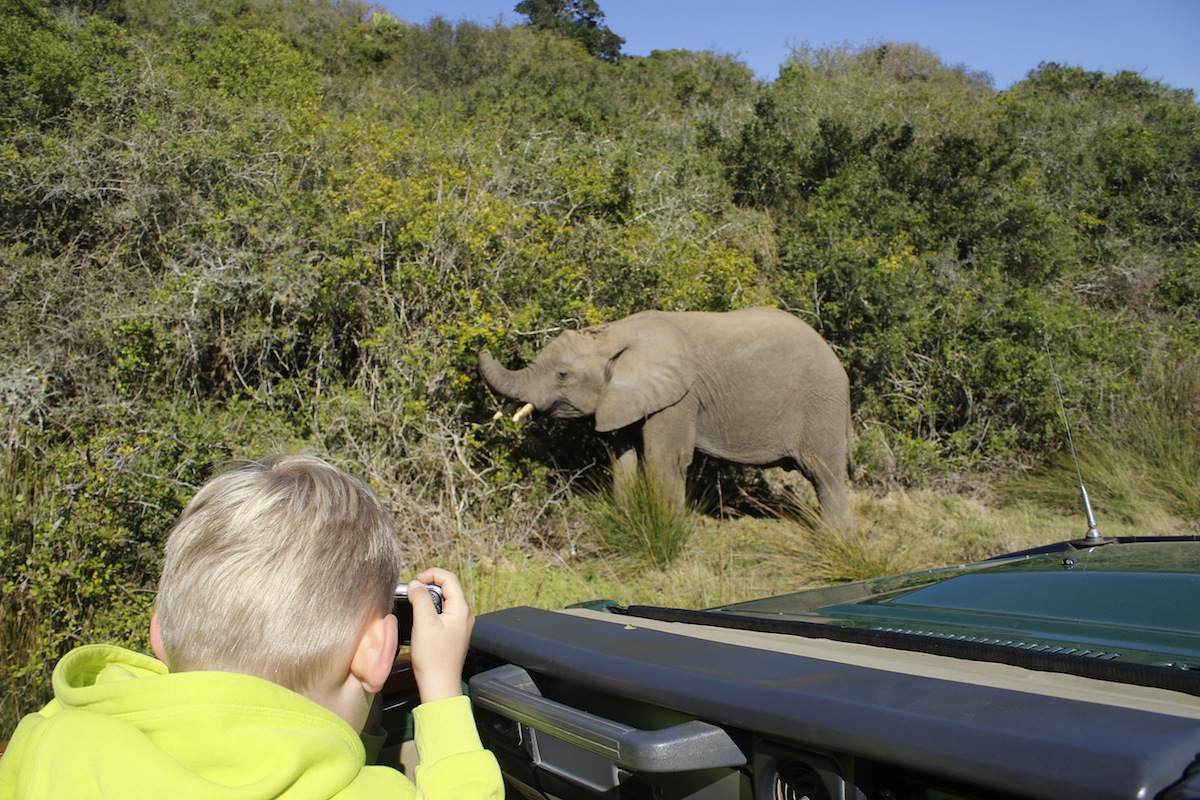 Top South Africa Summer Safari Temperatures
During summer the average temperatures range from 16º to 27º C (60º to 81º F). You can expect the highest temperatures over this time to occasionally reach the high 30's (around 100º F). Be sure that you read our blog on what to pack for a summer safari at Kariega. 
If you have any questions about our top South African summer safari destination, please contact us on reservations@kariega.co.za. You are also welcome to get in touch with us via our social media channels including Facebook, Twitter and Instagram. We are always happy to help.