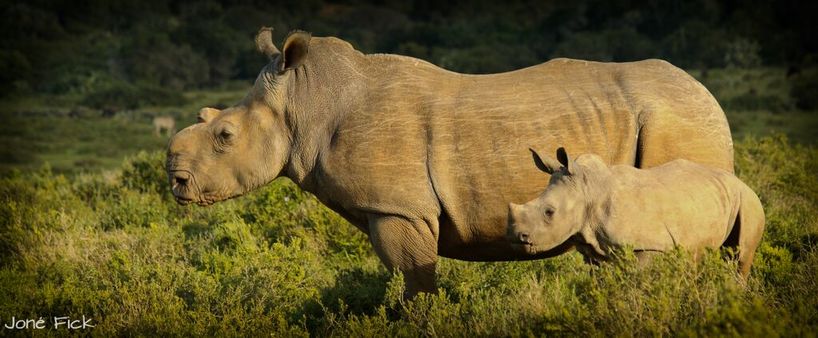 Rhino Run Funds Benefit Kariega Save the Rhino Fund
The fourth annual Rhino Run will be held on the 20 September 2015 at five locations across South Africa as well as in Mississippi, USA. This trail running event was started and is organised by Sian O'Keefe after the poaching of three rhino on Kariega Game Reserve in March 2012. Through this event Sian and his team raises funds and awareness to help in this fight against rhino poaching.

"On the 13 January 2015, Thandi our mascot (the rhino that inspired the Rhino Run), continued her unbelievable story of survival by giving birth to a new baby, who was named Thembi (the isiXhosa word for Hope). A new generation has been born to carry the hope of survival for our rhinos forward." says Sian.
Trail Run Events Raise Funds for Rhino Conservation
To date the Rhino Run events have raised over R345,000. These funds have been used to purchase a rhino ambulance via OSCAP as well as purchase rhino collars and provide resources for Anti Poaching Units through Chipembere Rhino Foundation. This year the Kariega Foundation Save the Rhino Fund will be a direct beneficiary of funds raised. 

Online entries close at midnight on the 9 September. Enter online at www.therhinorun.com. You can also connect with the Rhino Run on Facebook.
Read more about past events by following the links below: