Watch this awesome video and meet the Backyard Belliston's.
Krysta, Devin, Drew and Elizabeth are a family from Florida in the United States who recently visited Kariega Game Reserve as a result of Drew (9 years old at the time) winning the Global Conservation Force Rhino Conservation Challenge by raising the most amount of money for Rhino conservation.
The Belliston's turned their South African Safari into a trip with a purpose by first launching Educate to Advocate and raising funds for a rhino procedure that they invited four top performing youth from neighboring communities to attend; they followed on from this incredible gesture by donating 100 face clothes and 100 toothbrushes to children in need in the community. Face clothes and toothbrushes are items that we take for granted but to these children it is an absolute luxury.
The Belliston's are among a number of our guests who have been inspired during their Kariega Safari to go on and make a significant difference in conservation or community upliftment and rejuvenation. When Sarah Cobden Ramsay first visited us many years ago, she was captivated by Thandi's story and started designing beautiful jewelry in the shape of a rhino tear. Today Rhino Tears Jewellery has raised funds for many rhino conservation projects in South Africa. Similarly, Simon Jones, after a stint as a Kariega Volunteer, ended his corporate career and founded Helping Rhinos which has become a significant UK charity raising funds to protect and preserve this endangered species.
It is very rewarding to work with these guests, who have become our valued friends and partners in conservation and community upliftment.
All Guests Become Partners in Conservation and Community
In truth, every guest that choses Kariega Game Reserve as their South African safari destination becomes our partners in conservation and community rejuvenation through contributing to a mandatory conservation and community levy.
The conservation levy, which is charged separately when making reservations at Kariega, is R170.00 per adult and R85.00 for children aged 4 to 12 who stay at Main Lodge and Homestead, is donated to the Kariega Foundation, a non-profit trust working hand in hand with Kariega Game Reserve to create a sustainable eco-tourism model that delivers on a holistic mandate to protect and preserve the Kariega wilderness and uplift the people and communities that live in and around the reserve.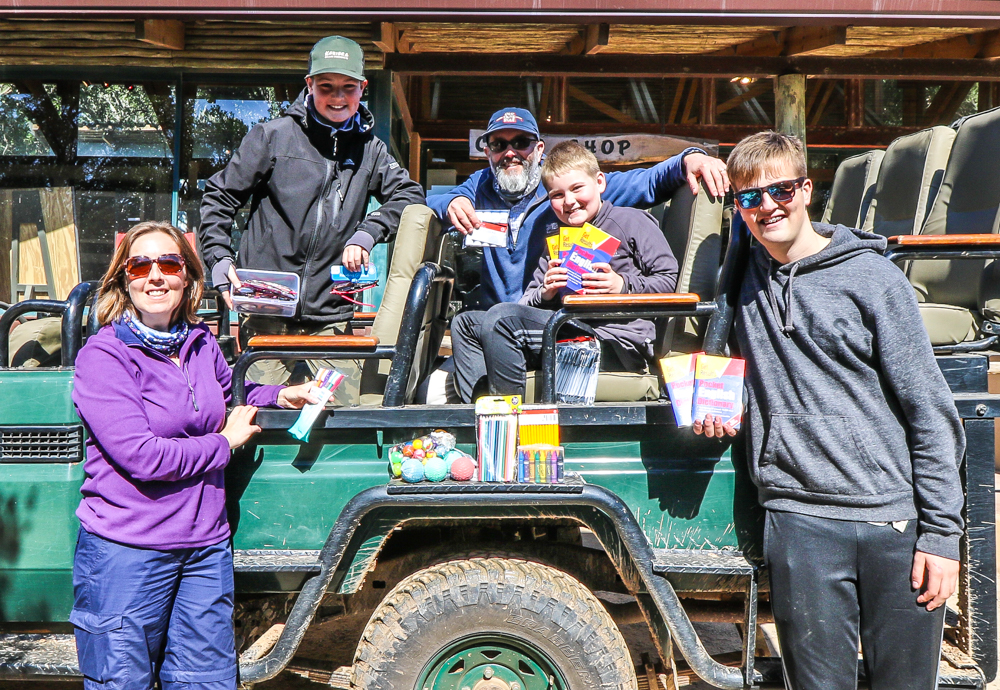 The Kariega Foundation is grateful to every guest. Conservation is a team sport and every little bit counts!
Go The Extra Mile and Pack for a Purpose
In addition to contributing through the conservation and community levy, many of our guest go the extra mile and support Kariega's Pack for a Purpose projects.

Pack for a Purpose is a global initiative which aims to positively impact communities around the world by assisting travellers who want to make meaningful contributions to the destinations they visit.

The Philosophy behind Pack for a Purpose is the belief that many people fortunate enough to travel wish they could make meaningful contributions to help meet the needs of the places they visit. Such contributions are one way of expressing appreciation for the experiences and hospitality they enjoyed. Kariega Game Reserve have enjoyed a partnership with this amazing organisation for many years and have distributed an enormous amount of goods, gifted by our guests to beneficiaries in our local communities of Ekuphumleni, Marselle and Klipfontein.

The Kariega Pack for a Purpose projects focus on: 
Education 
Child Welfare
Senior Welfare 
Animal Welfare
Education
In the three communities we support there are three primary schools with a combined enrolment of 3000 students between the ages of six years and eleven years old. Numerous supplies are required by there under-resources schools, from non-perishable food to general schooling items.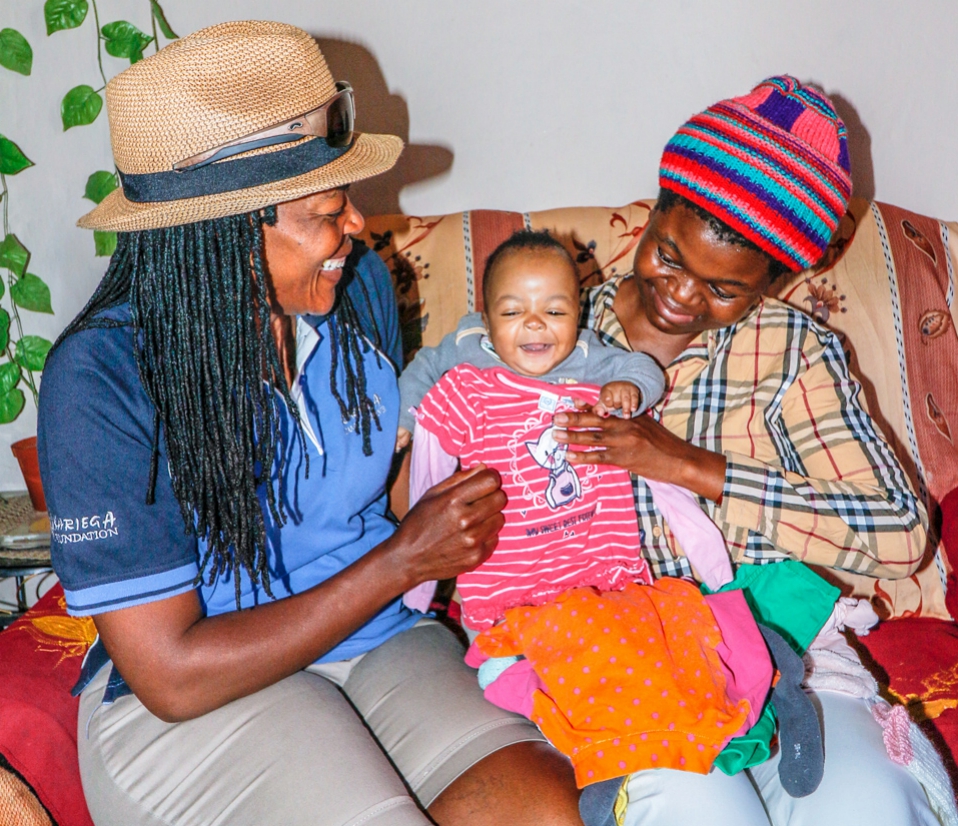 Child Welfare
A creche is essential in our local communities as it provides a secure sanctuary for the children during the day. Parents need an income, which means they have to work every day, and their children require care. More than 300 children attend creches in these communities which have many needs, ranging from educational games and toys to personal care products.
Wildlife Protection
Our Anti-poaching Unit plays a crucial and difficult role in protecting our wildlife, many of which are endangered species. They require loads of specialised equipment to carry out their jobs effectively.  
Senior Welfare
The elderly in our communities depend on very small government grants for their survival and they struggle to fulfil their basic daily needs.  Everything from clothes, linen, food supplied and gardening tools make an enormous difference to these wonderful and wise role models in our communities. They also love to read and knit!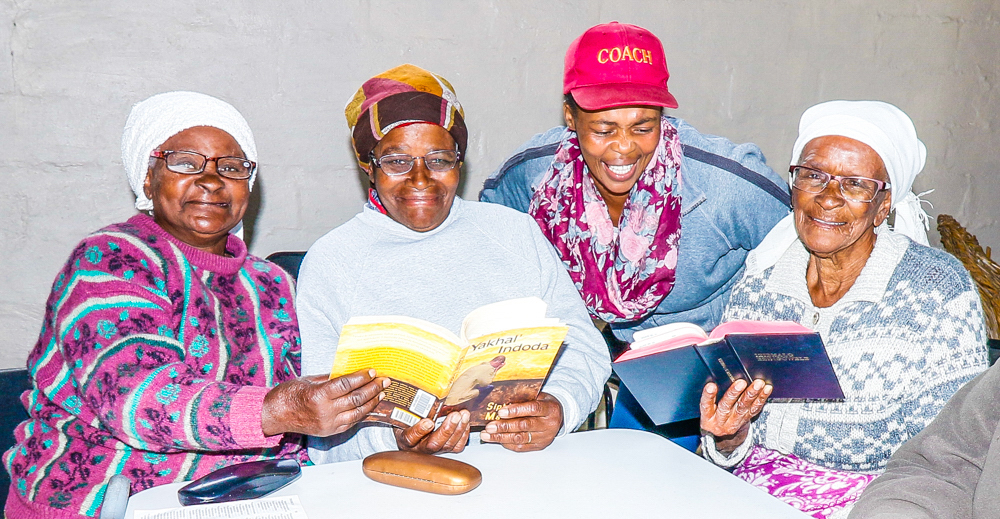 Animal Welfare 
Domestic animals roam the townships since their owners don't have enclosed gardens, making it possible for them to pick up various diseases or consume garbage. We appreciate our partner, Kenton Veterinary Clinic, for sterilizing and injecting these animals to stop them from reproducing and contracting infections. It is necessary to have supplies like food and animal supplies. 
You can access our project lists to get a better an idea of specific needs by clicking the link below:
https://www.packforapurpose.org/destinations/africa/south-africa/kariega-game-reserve/
If you would like to participate in our Pack for a Purpose efforts you can either purchase a selection of products while you are here with us or pack them in your suitcase from home. While on safari at Kariega, you may either leave these donations at reception or with one of our helpful staff members or we can arrange for you to accompany the Kariega Foundation Community Manager into the community to make your donation in person.
How Donations are Distributed Fairly
Nomawethu Ngangqu, the Kariega Foundation Community Manager, is the person who distributes the goods donated by our guests. She works with community members and coaches from the Kariega Foundation. We asked her how she knows which items to give to who!
"I visit the clinics in our communities and ask the sister in charge for the needy families. I will go and visit the family to find out what kind of things are needed. Then I will get the items from the donations that guests have given. Sometimes the coaches will identify from the kids they are working with at school and sports activities. When I deliver the donation I will take it to the families in need. Sometimes I will go with some of Kariega Foundation coaches or Kariega sports kids."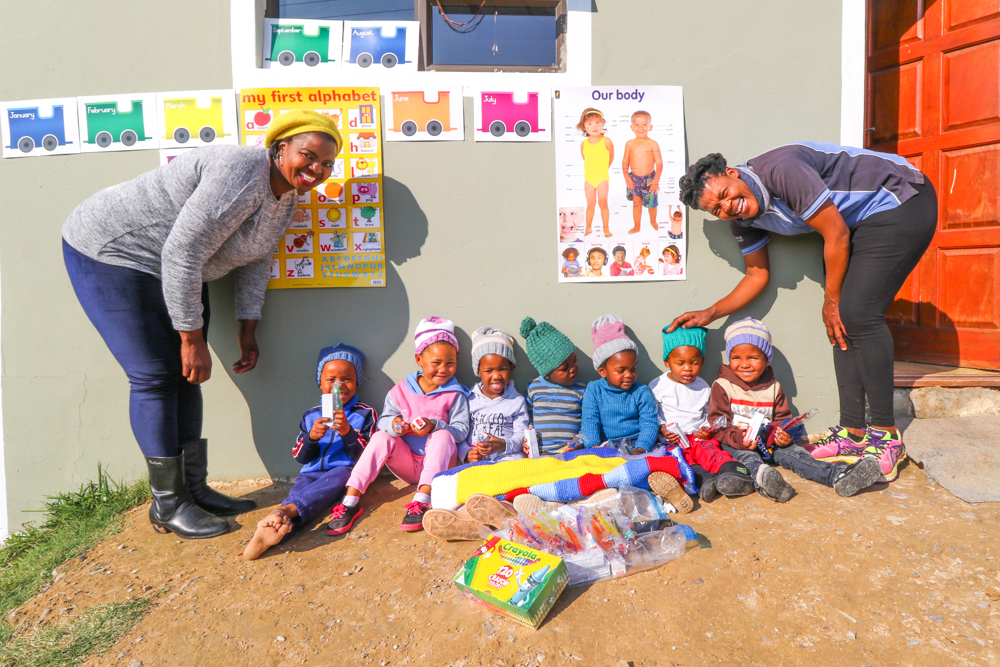 Thank You
Thank you to each and every guest or partner that has donated items that are needed by members of our local communities. We see you and we appreciate you!
Every little thing counts, even the smallest donation makes a major impact. 
Thank you for joining our legacy of rejuvenation for our planet, people and wildlife.