Collaborative Efforts Raise Funds for Rhino Protection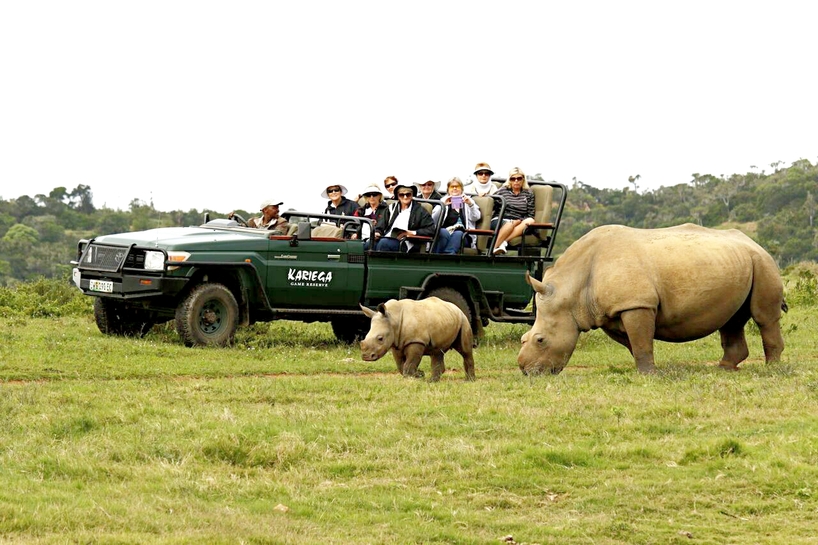 On 1 August 2020, Global Conservation Force, Coyote Peterson from Brave Wilderness and the Kariega Foundation launched the Rhino Conservation Challenge, a collaborative effort to raise funds for rhino protection. Thanks to the generous contributions, the campaign raised over US$66,000 for rhino conservation in just three months.
This is testament to the power of collaboration. We are hugely grateful to Global Conservation Force (GCF), a US-based charity dedicated to saving wildlife from extinction through education, anti-poaching and conservation efforts, Coyote Petersen from Brave Wilderness and the Kariega Foundation for their efforts to raise funds for rhino protection.
Our thanks also to all of the Brave Wilderness fans and GCF supporters who took up the challenge to raise funds for rhino conservation. All contestants had three months to raise as much money as possible via an online fundraising platform. Participants were motivated by a grand prize of a five night safari for four people at the beautiful Kariega Game Reserve . An additional incentive was the opportunity to spend a day with Coyote Petersen while on safari in the African bush, filming an episode of his popular YouTube channel Brave Wilderness.
By all accounts the Rhino Conservation Challenge was a massive success, with a total of 573 registered campaigns raising a whopping US$66,238! The grand prize was awarded to seven year old Drew Belliston who raised a massive US$10,657. Drew will be visiting Kariega Game Reserve in 2021 with his fellow campaigners, Mum Krysta, Dad Deven and little sister Elizabeth!
All funds raised will be used to help sustain the Anti-Poaching efforts at Kariega Game Reserve in the Eastern Cape of South Africa, as well as a myriad of global rhino conservation and protection efforts supported by Global Conservation Force.
Rhino Protection Fundraising Winner Caught his First Snake at Two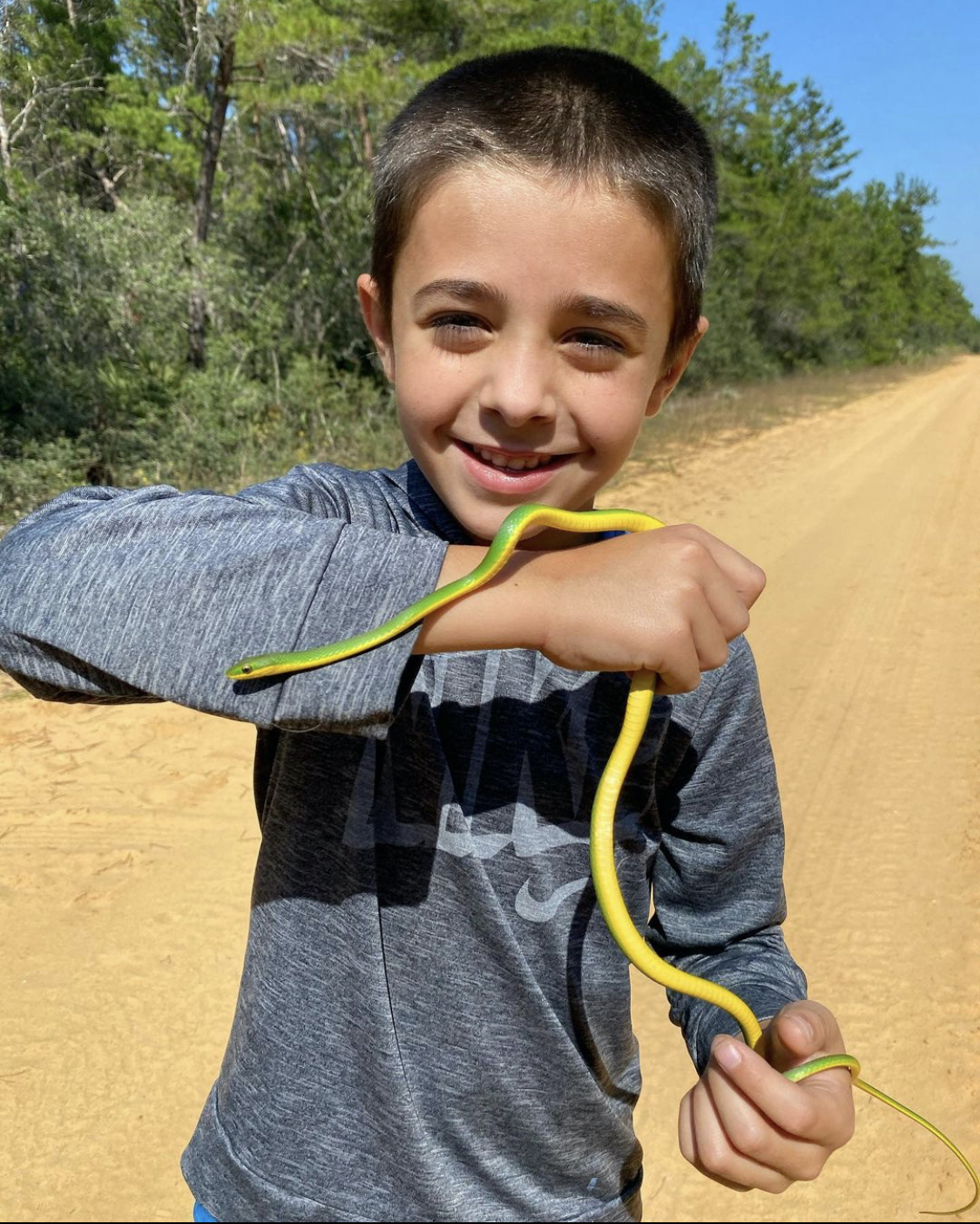 Krysta Belliston describes her son as a kind, observant, intuitive and intelligent little boy, who genuinely cares about animals. "He would love to go fishing every day if he could and loves to find books or videos (including Brave Wilderness) that teach him more about animals and fishing."
Drew is driven to save the rhinos, which is what motivated him to raise the funds that won him the Rhino Conservation Challenge competition. He was relentless in his approach. He spent every day after school calling all his family and friends, imploring them to donate and save the rhino, right up until the last possible hour. He asked them to spread the message to all their friends, and encourage them to donate. He even spoke with teachers and staff at his school, and succeeded in getting them to donate. Finally, he created several videos (with the help of his uncle) and went live on social media, to ask for donations.
We are so excited to meet Drew and share his first African safari with him and his family. For a little boy who caught his first snake at two years old and prefers to be outdoors, Drew is going to feel very at home amongst the abundant wild animals in the 10,000 hectare Kariega wilderness. He is most excited about seeing rhino and giraffe.
Drew wants to be a biologist when he grows up, but we have a sneaky suspicion he might change his mind after his first taste of the African bush and opt to become a game guide instead!
Known as an 'animal whisperer' by his friends and family and being very knowledgeable about a variety of animals, the Brave Wilderness episode his films with Coyote is sure to informative, entertaining and a big hit!
Thank You for Collaborating to Raise Funds for Rhino Protection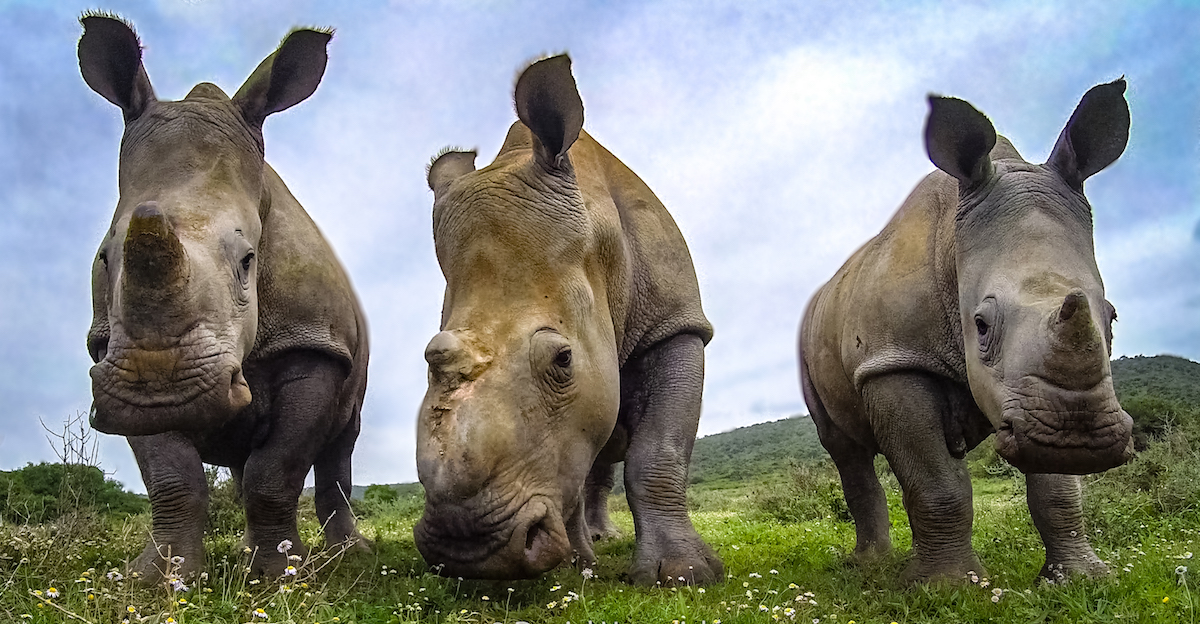 Although there can only be one winner, the success of this campaign was due to the amazing collaborative effort. We want to give a special shout out to every person who raised every single dollar in the Rhino Conservation Challenge. Your efforts will ensure the protection of the endangered rhino during a time when it was needed most.
Coyote Peterson expressed his appreciation to all the donors: "Speaking on behalf of myself and the entire Brave Wilderness team we are honored to have been a part of the Rhino Conservation Challenge and now that it's come to a thrilling and successful conclusion, we find ourselves incredibly humbled by the amount of support this fundraiser received from an audience that was truly willing to fight for animal conservation!"

Eco-tourism, which is the main source of funding for wildlife protection, has been hit particularly hard by Covid-19, and most sources of guest related funding have dried up. Anti-Poaching Units have been funded exclusively through fundraisers of this nature in 2020.
We would particularly like to thank the top six Rhino Conservation Challenge fundraisers for their incredible efforts.
Drew Belliston raised $10,657
Julie raised $7,500
Mike Bona raised $6,250
Quinn Proppe raised $2,919
Maverick Nichol raised $2,795
Danner Greenfield raised $2,790
Coyote! We Could Not Have Done This Without You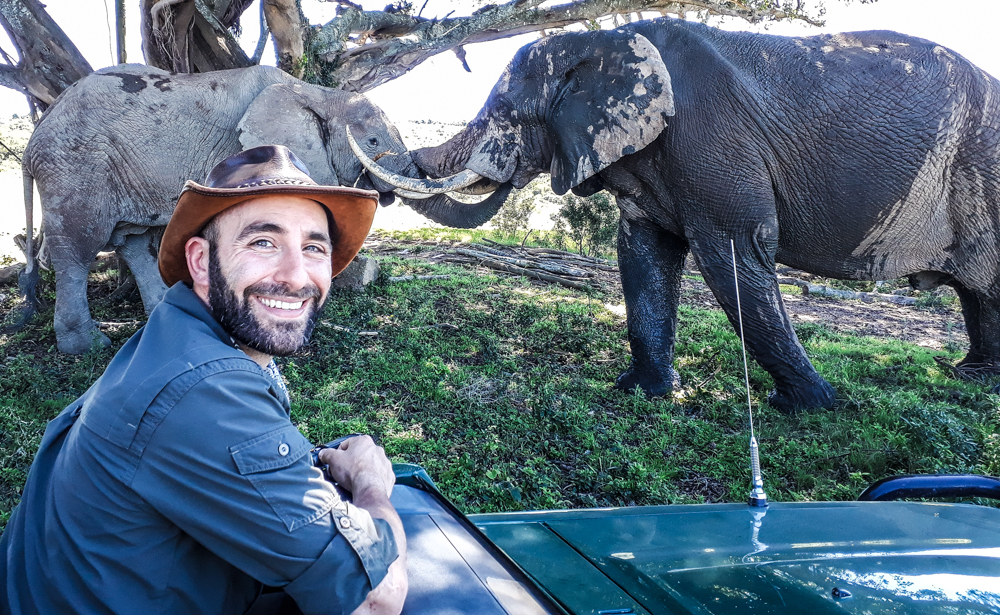 In April 2018, Coyote Peterson and the Brave Wilderness team visited Kariega Game Reserve for a week to film material for their popular Brave Wilderness YouTube channel. It was the friendships made during this time that created the foundation for the success of this collaborative fundraising effort two years later. 
The Kariega team is delighted that Coyote and crew will be visiting Kariega Game Reserve again to coincide with the Belliston family visit. We are deeply grateful to Coyote and his team for getting behind the Rhino Conservation Challenge with such enthusiasm. The popularity of Brave Wilderness, and Coyote himself, was a huge success factor.
Thank You Global Conservation Force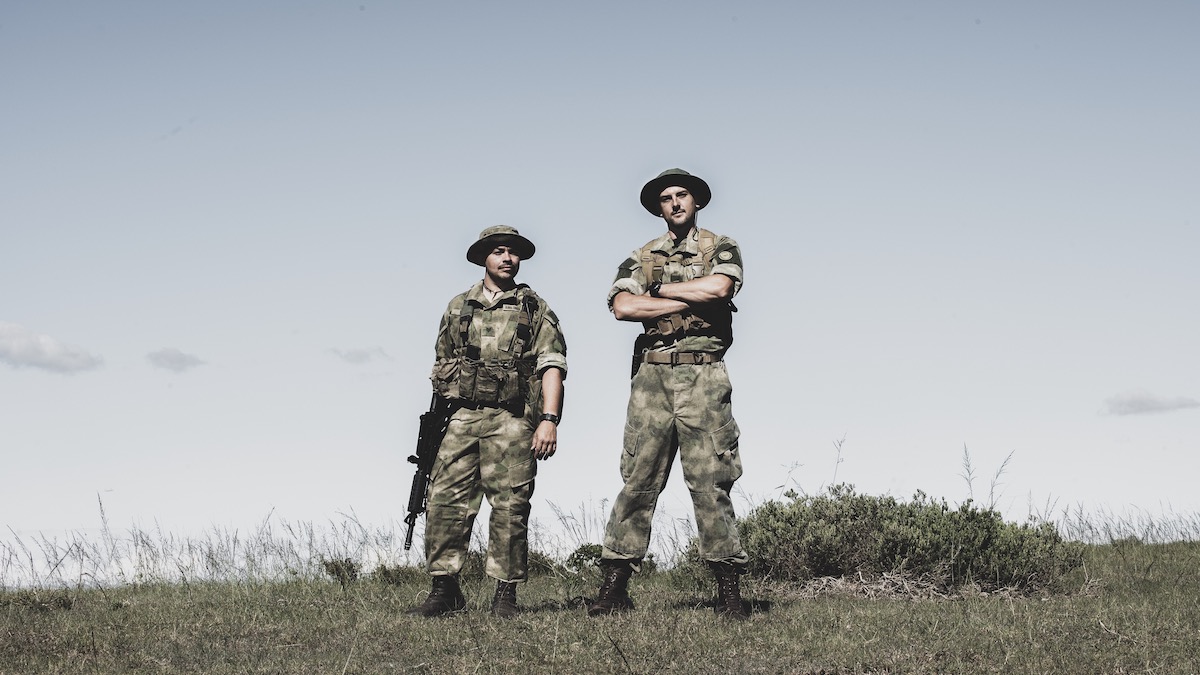 To Mike Veal, and the Global Conservation Force team… thank you. The Kariega Foundation and Kariega Game Reserve greatly value the work you do in training and resourcing our Anti-Poaching and K9 Units. We are excited about the future and our unified vision for wildlife protection in the Eastern Cape province of South Africa.
Mike Veal summed up our shared emotions after the Rhino Conservation Challenge:
"I'm so relieved and excited about the amount of funds raised during the Rhino Conservation Challenge. It brought hope back for us after our most challenging year to date. It's also inspiring to know that there are so many wildlife guardians out there willing to step up in a time of need."
Thank you one and all.