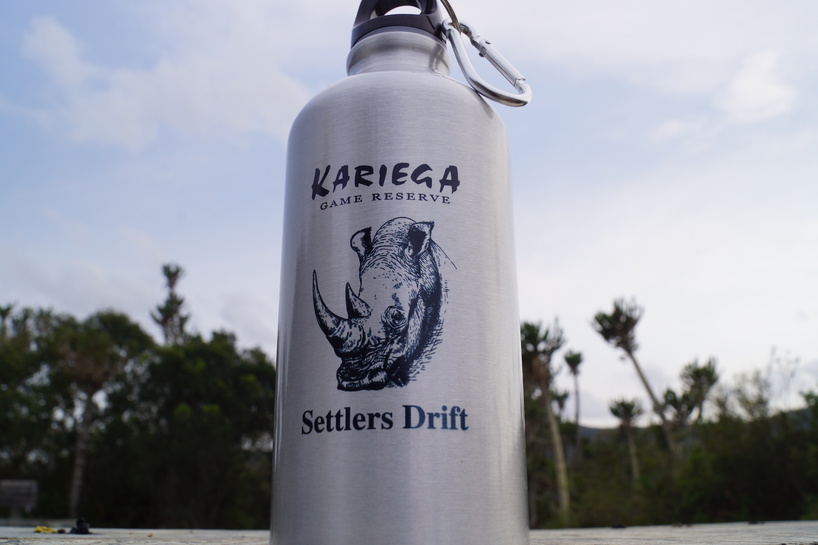 Kariega Game Reserve is proud to announce that our safari lodges are removing plastic water bottles and implementing reusable bottles. Settlers Drift replaced all single-use plastic water bottles with reusable bottles in May 2019. River Lodge, Ukhozi Lodge and the Homestead are using glass bottles for still and sparkling water in the lodges and will completely remove single-use plastic water bottles as soon as the rain water storage has been completed. Our Main Lodge project is also in progress. Our safari lodge guests have been enjoying fresh, delicious still and sparking water collected at the lodges and the feedback has been brilliant.
We interviewed Phil Oliver, the manager at Settlers Drift, who has been the driving force behind this project.
Q: When did Settlers Drift start the water purification project and how long has it taken?
A: The concept to get rid of single-use plastic bottles was accepted in 2017. It has taken us two years to work through the various options, decide on the best approach, implement the pilot project at Settlers Drift and finally remove all single-use plastic bottles at our first lodge.
Q: What water is being used and how is it stored?
A: We made the decision to use treated rain water in 2018. Unfortunately our area was in a severe drought and we didn't get much rain! We installed the rain water tanks on all staff buildings and then waited for the rain which thankfully arrived in early 2019. Since then Settlers Drift safari lodge has used a steady supply of rainwater from our tanks which can store up to 60,000 litres.
Q: How is the water purified?
A: The rain water is filtered using a micron filter, a carbon filter and finally an ultraviolet (UV) light.
Q: Why was this project important for you and the lodge?
A: Kariega Game Reserve is located in a conservation area and we need to implement sustainable resource management in all areas. We also know that sustainability is important to our guests, tour operators and all of our partners.
Q: Approximately how many single-use plastic bottles do you think that Settlers Drift were using per year?
A: Settlers Drift was using approximately 17,800 plastic bottles per year. That is more than 6 bottles per guest!
Q: How many single-use plastic bottles are being used now?
A: At Settlers Drift the number of single-use plastic water bottles used is ZERO. By switching to glass bottles for still and sparkling water at River Lodge, Ukhozi Lodge and the Homestead we have reduced the consumption of single-use plastic bottles by about 50%. Once the rain water systems have been implemented at Main Lodge we will most likely see a 99% reduction in single-use plastic bottled water usage.
Q: How have Settlers Drift guests responded to the reusable bottles?
A: There has been a brilliant response from all guests.
Q: Who has been involved in this project?
I have driven the project from the start, including sourcing everything from the various suppliers. We have used local suppliers as much as possible, including for the filtration equipment and the glass bottles for sparkling and still water. The owners have been very involved and supportive as this is also an important project to them. The reserve manager, maintenance teams, lodge managers and their teams have also been very involved.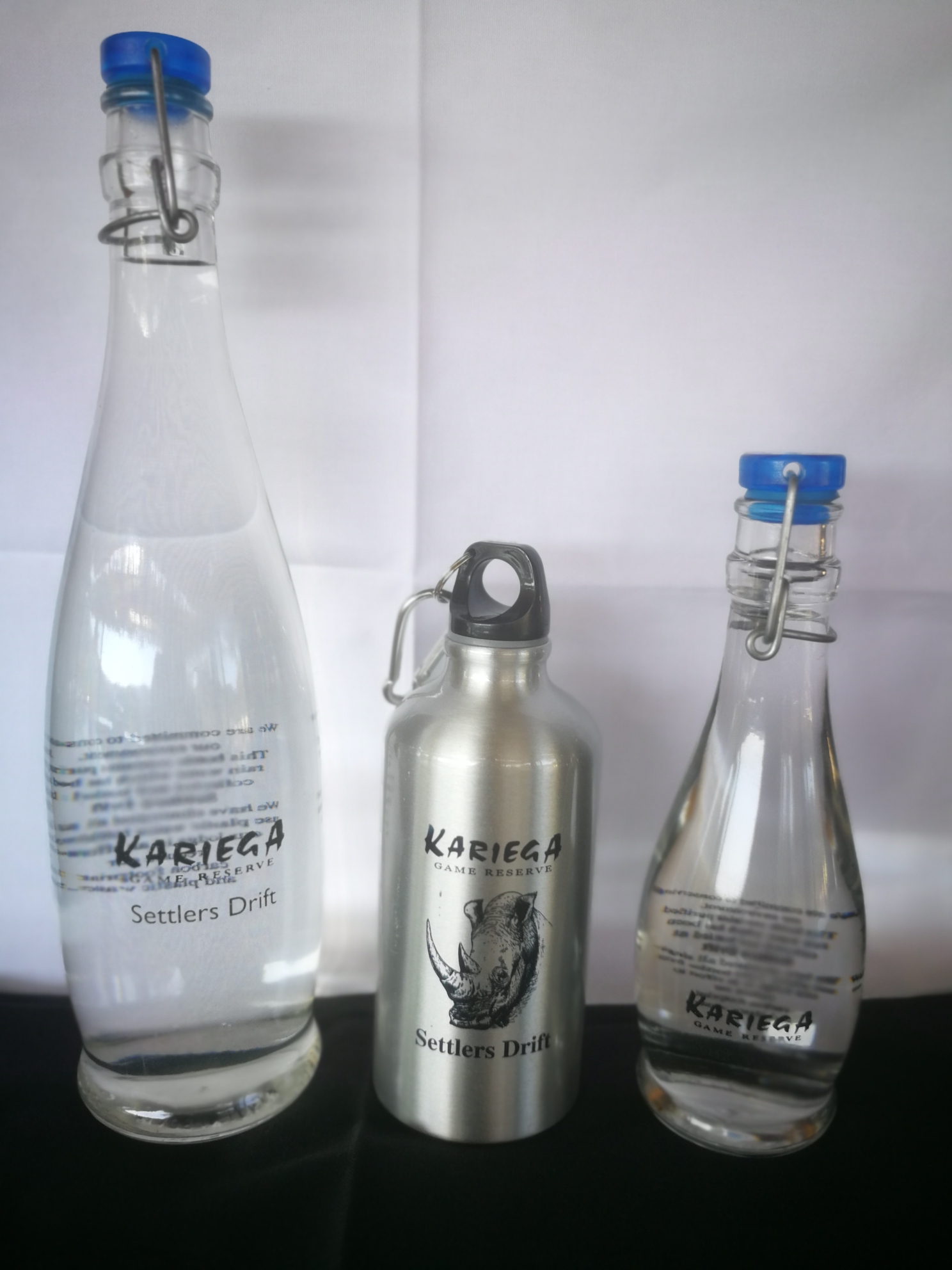 Q: What are you most proud of?
I am most proud of the way in which the reserve has come on board and the excitement from the other lodges about the new system.
We are delighted with the progress on this project. We hope that you share our passion to remove single-sue plastic water bottles and use our resources more sustainably. We would love to hear what you think about this. Please share your comments with us below or on Facebook, Twitter, Instagram and YouTube.