SA Safari Specials: Can you Catch Fish on a Kariega Safari?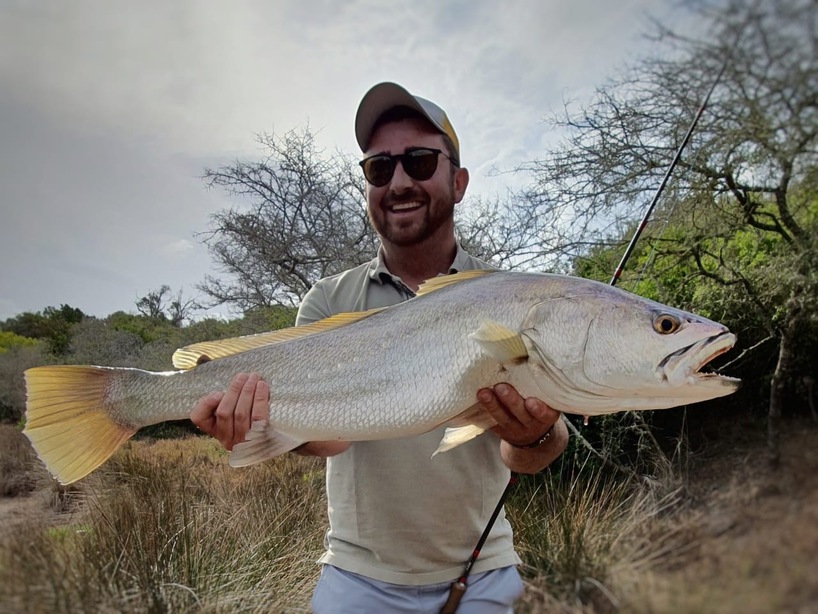 Did you know that you can catch fish on a Kariega safari? Kariega Game Reserve is extremely fortunate to have two beautiful tidal rivers running through the Big 5 wildlife reserve in the Eastern Cape of South Africa. Both rivers provide excellent opportunities for catching salt and freshwater fish.
We invite our South African friends to take up our hugely discounted SA safari specials and book an incredible all-inclusive safari before 15 December 2020. Accommodation, all meals, drinks (except Main Lodge) and activities, including river fishing, are part of the Kariega safari experience.
Our reservation team would love to accommodate your unique needs and make your Kariega safari a reality. Please contact us at reservations@kariega.co.za, call 041 581 2606 or find more more at www.kariega.co.za/sa-specials.
For our international guests, we look forward to welcoming you for land and water activities as soon as our borders open and international flights resume.
Catching Fish on a Kariega Safari
We asked Kariega safari guide and keen fisherman Wayne Howarth to share some details about river fishing while on a Kariega safari. Here are his tips and photographs. Wayne is pictured above with a kabeljou (kob) and below with a garrick.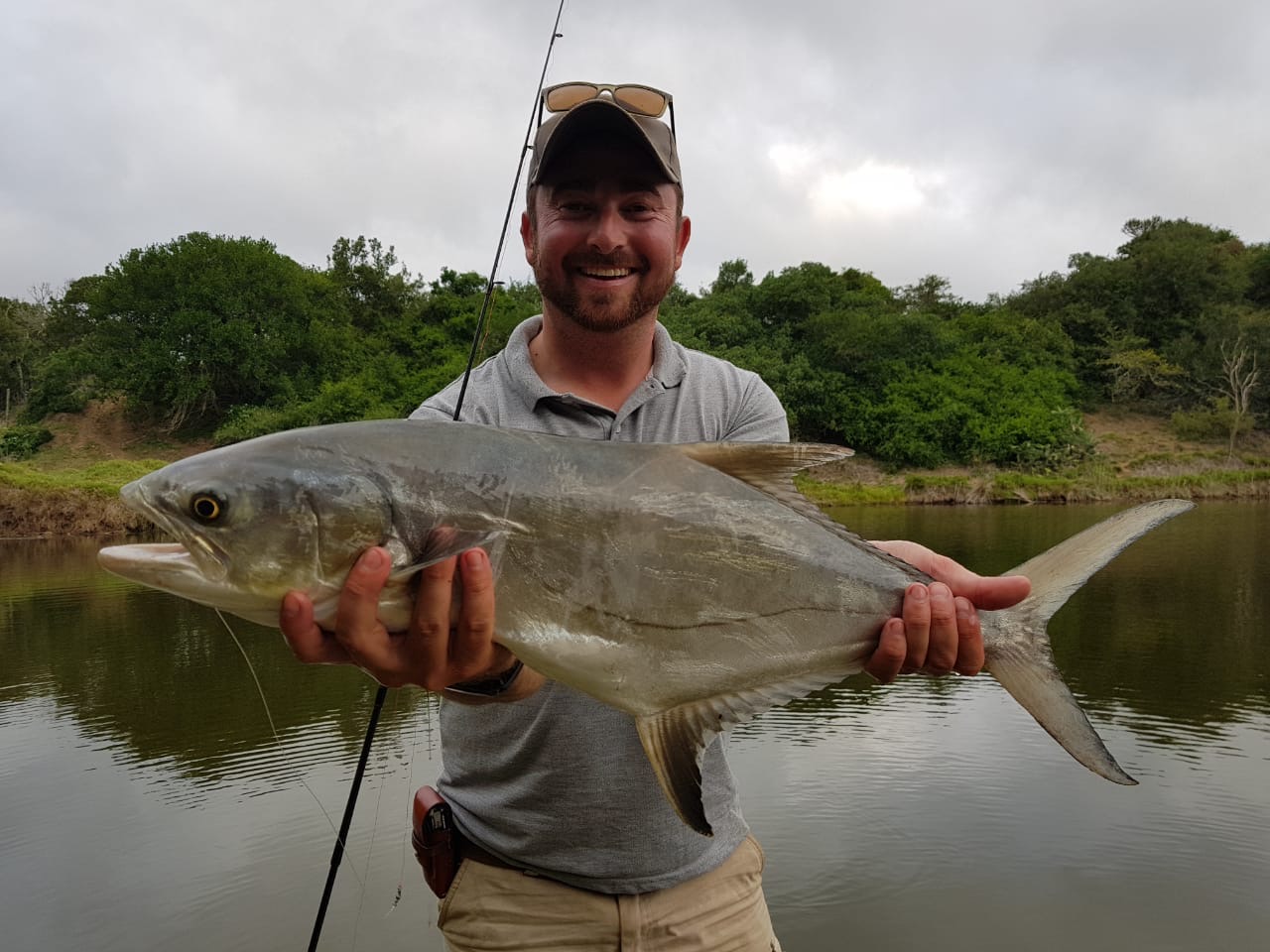 Both the Kariega and Bushman's rivers have their ebb and flow on the property thus allowing for fascinating river activities. The Kariega river is located on the far eastern part of the reserve the Bushman's river is on the western side of the property.
In addition to twice daily safari drives, we are fortunate to offer guests water-based activities as part of our all-inclusive safari experience. These activities are enjoyed in the fresh and salt water sections of the rivers and include boat cruises, canoeing and river fishing. Fishing in itself provides a variety of outcomes from the experience which is important to those who enjoy fishing as a hobby.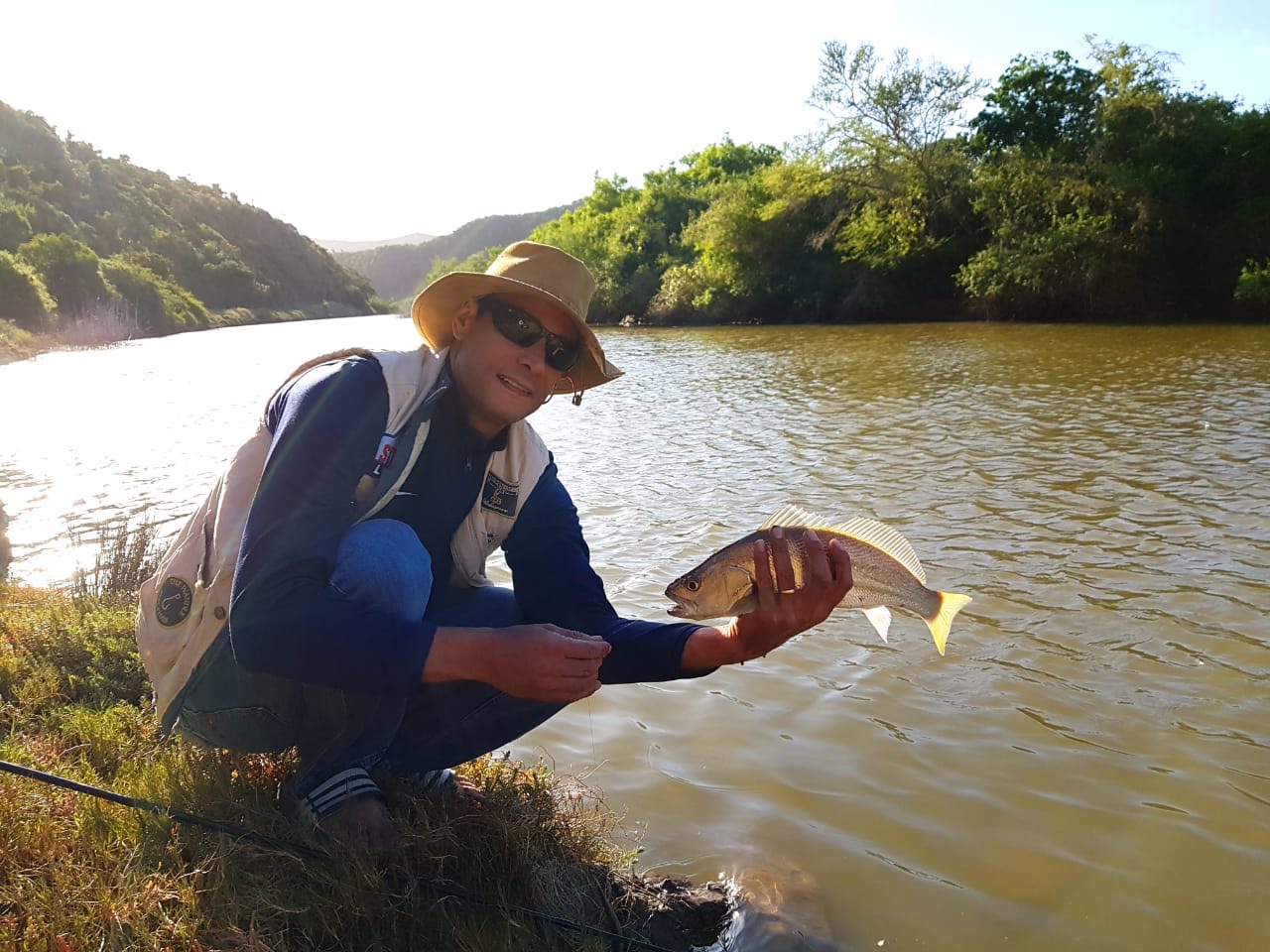 Kariega Game Reserve head chef Tony Hutchinson is also a keen fisherman and is pictured above with a recent catch.
Catching Fresh and Saltwater Fish on Kariega Safari
The tidal/salt water portion and the fresh water section provide a generous diversity of fish in the river systems and a variety of fishing experiences that are well appreciated by a keen fisher. The Kariega safari experience can be enhanced by an hour or two of "wetting a line", which can be done between the two daily game drives.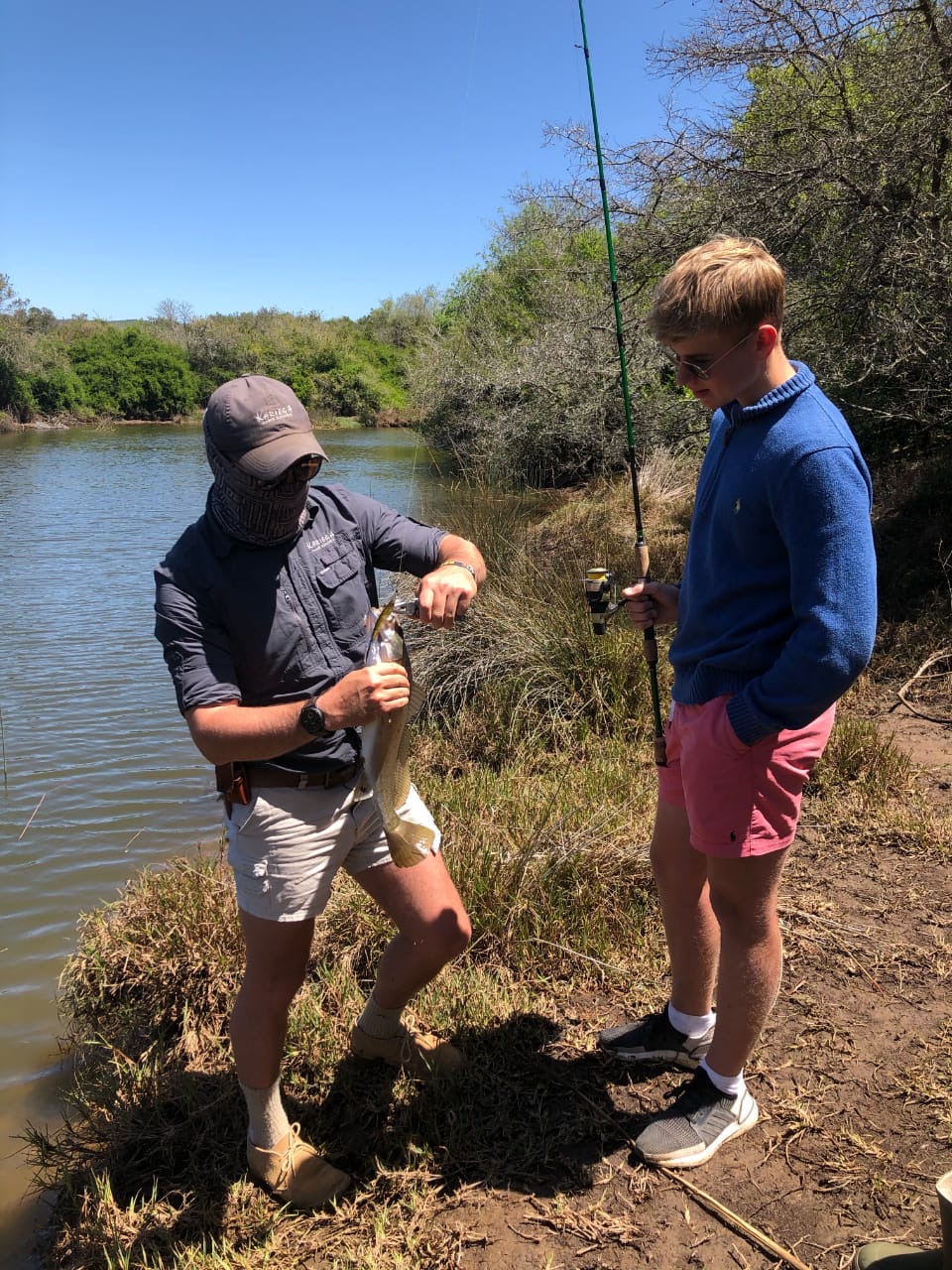 In the fresh water areas of the river one can expect to catch a variety of fish which include largemouth bass, tilapia and freshwater barbel. All of these can be caught with artificial lures such as spinners, rapalas or drop shot etc.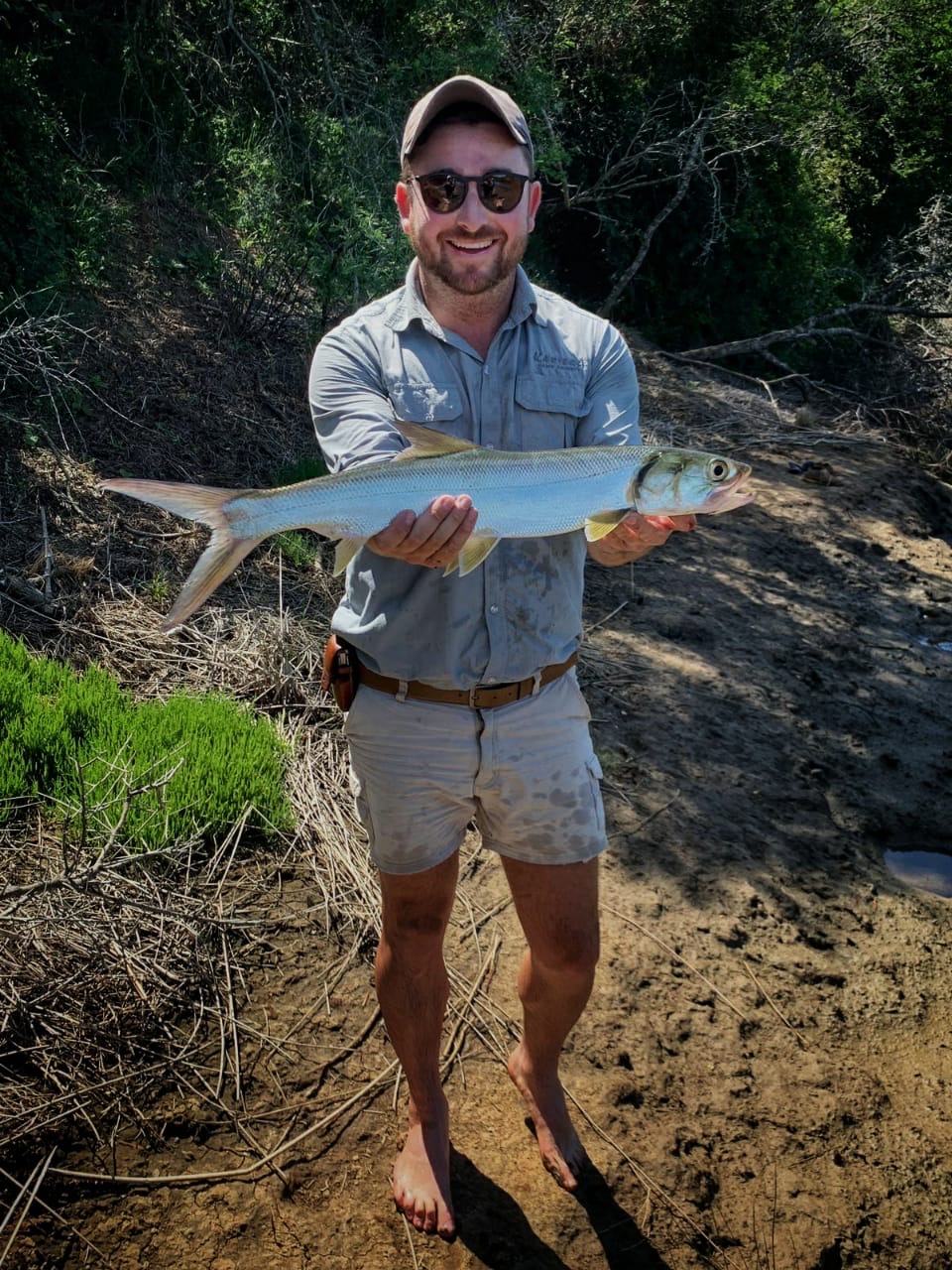 The open estuaries of both rivers run out to the Indian Ocean and there are a large number of saltwater fish that can enter the river mouth and move to the upper reaches of the tidal area. Kabeljou (kob), garrick, skipjack (pictured above with guide Wayne), river bream (pictured below with guide JC), spotted grunter and Cape stumpnose are among the more commonly caught saltwater fish on the rivers. There are a few different bait methods that can be used when fishing for these fish such as live bait, artificial lures, drop shot and also the normal fishing bait like squid and sardines.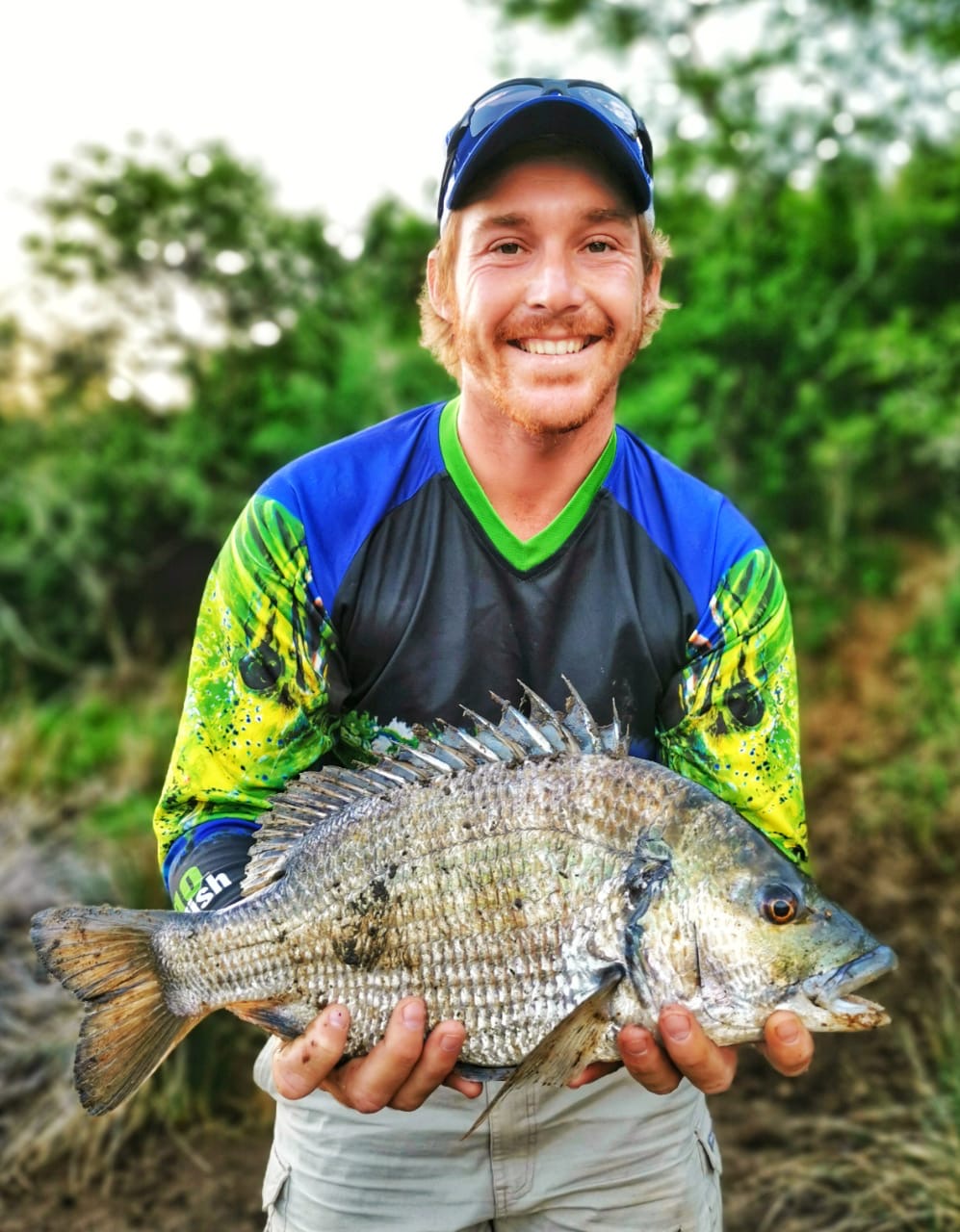 The saying "fishing is a game of patience" is a well known phrase used among fishermen. On many occasions it may well occur that the fishermen will return from their attempt to catch with empty hands. These unsuccessful days create the opportunity for a more special experience on days when one is successful.
Book SA Safari Specials | Fishing on a Kariega Safari
Safari guide Wayne recommends that if you are a keen fisherman or would like to try the experience for the first time, you should book a Kariega safari and then get hold of your guide and give it a go. You might just get lucky!
Our reservation team would love to accommodate your unique needs and make your Kariega safari a reality. Please contact us at reservations@kariega.co.za or call 041 581 2606. For more information on SA safari specials visit www.kariega.co.za/sa-specials.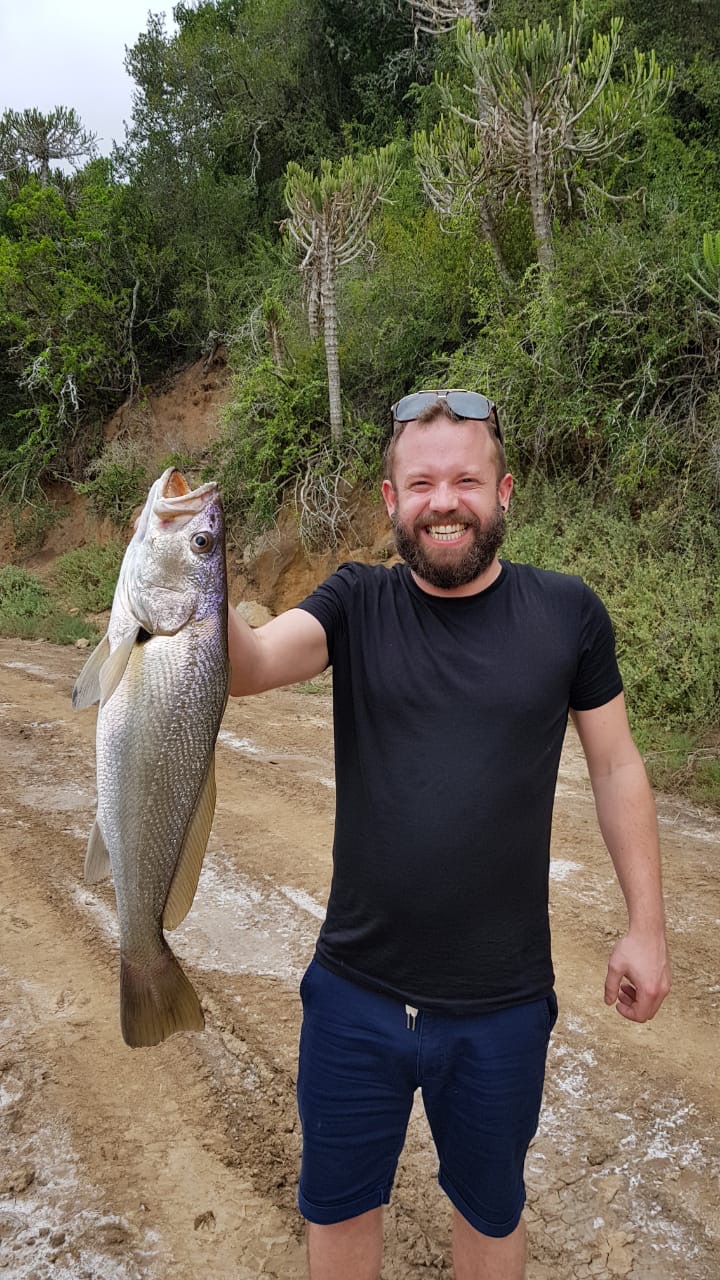 Images and fishing information thanks to Kariega senior guide Wayne Howarth.