Rhino Thembi Gets Baby Brother For Birthday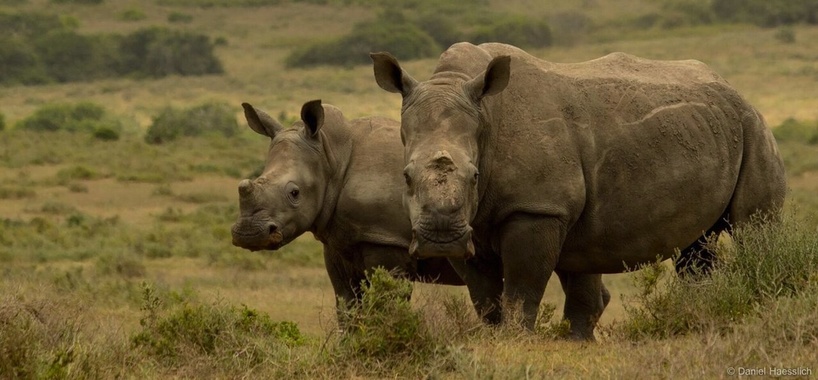 Rhino Thembi is two years and one month old today, and she received the best birthday gift ever – a baby brother! Our rhino-super-mom Thandi gave birth to her second calf on 24 January 2017. Thandi survived after both her horns were hacked off in a brutal poaching attack in 2012.
Rhinos Separate From Mothers After Three Years
Rhino Thembi will stay with her mother Thandi and her little brother for a little longer and will gradually start to separate from them over the next year. Male calves tend to separate from their mothers at around two years old, while their female counterparts take a little longer. We expect that Thembi will separate from Thandi by the age of three. She will then find a territory of her own. Before she moves off, Thembi will have to feel confident that she can look after herself and defend her territory if necessary.
Rhinos Reach Sexual Maturity After Five Years
Rhino Thembi will reach her sexual maturity at around five years old and, if all goes according to plan, we will hopefully celebrate her first calf with her when she is seven or eight years old. Dr. William Fowlds said that he has seen female rhino produce their first calf as young as six years old, although it is uncommon. An exciting thought! 
Read more about the story of Thandi and Thembi on our blog.
Image thanks to ranger Daniel.