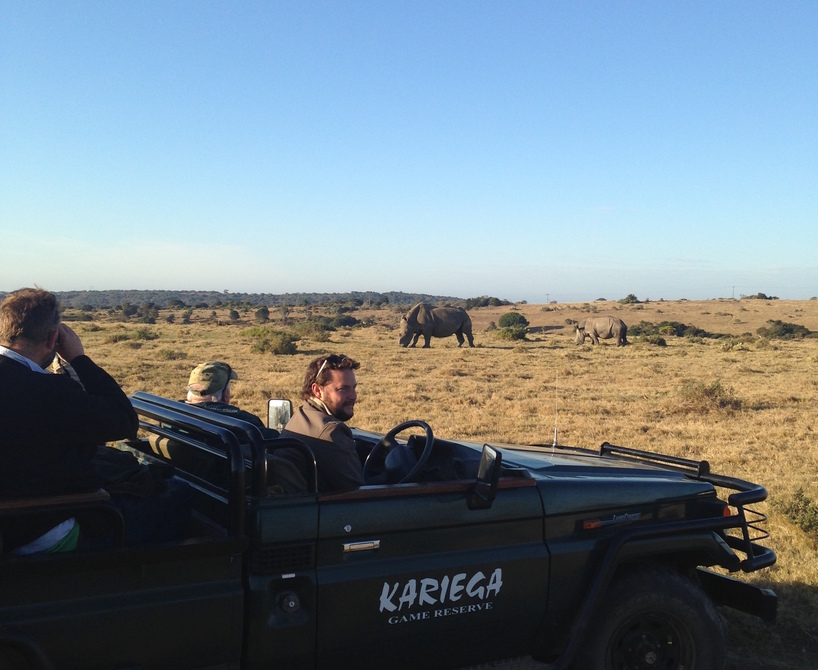 Today we celebrate that rhino calf Thembi is growing, healthy and 19 months old! Her life continues to give us hope that we can protect and conserve rhinos to ensure that they, and all wildlife, can co-exist with humans in our complex world.
Support the Global March for Elephants and Rhinos
We are delighted to support the Global March for Elephants and Rhinos (GMFER) which will take place in various locations around the world on 24 September 2016. This march is particularly significant as it marks the start of the largest and most influential world wildlife conference. The Convention on International Trade in Endangered Species (CITES) and 17th meeting of the Conference of the Parties (COP17) will take place in Johannesburg, South Africa from 24 September to 5 October 2016. The decisions made at this conference will have an enormous impact on endangered species, particularly rhinos and elephants. 
GMFER advocates for the survival of elephants and rhinos and is focussed on ending poaching and the wildlife trade. According to their website their strategies include "public marches, lobbying world leaders to take action to ban ivory and rhino horn trade, and supporting other groups worldwide that are taking action to save these magnificent species from extinction in the wild."
We salute their work and encourage you to join a march near you (or help to set one up) and make your voice heard to pressure CITES and COP17 delegates to vote with a conscience.
Global March for Elephant and Rhino Volunteers Visit Kariega Rhino
We recently hosted some of the wonderful volunteer organisers of the East London march for elephant and rhino at Kariega. The team was inspired to get involved in the march after hearing about the brutal poaching at Kariega in March 2012. They were inspired by the bravery of Thembi's mum Thandi and wanted to pay the pair a visit.
"We, the GMFERS, are so immensely grateful for the incredible day that we spent at Kariega today. Johannes was phenomenal and he took us to Thandi & Thembi within the first 15 minutes of our drive. Needless to say we were grateful for the tissues that we had packed. We had an amazing elephant encounter and watched the lazy lions sunning themselves. We couldn't have asked for a better lunch and simply loved every single minute of the day. Thank you thank you thank you!"
"We are even more inspired to continue our fundraising efforts," comments Meghan Devan.
Find out more:
We would love to hear if you will be marching for elephants and rhinos on 24 September 2016. Please add your comments below and post your plans and pictures on the Kariega Facebook page.