Rhino Tears Jewellery | Changing Lives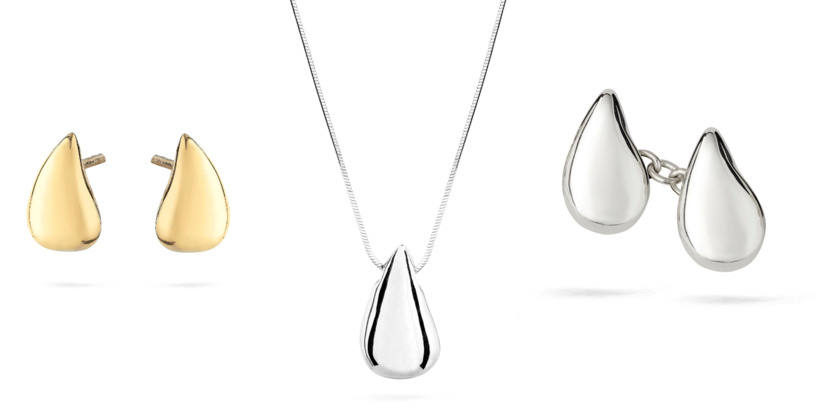 Are you looking to buy a loved one a gift that is beautiful and purposeful? Check out Rhino Tears Jewellery and find out how they are changing lives at Kariega Game Reserve in South Africa.
Sarah Cobden-Ramsay, creator of Rhino Tears Jewellery, was inspired to design and make solid silver "rhino tears" after meeting poaching survivor rhino Thandi on safari at Kariega Game Reserve.
Sarah reminisced about the experience saying: "I encountered a rhino called Thandi quietly grazing with her calf. I learnt that she had been subjected to a brutal poaching attack - she was darted with a tranquilizer gun and her face hacked to remove her horn. Thanks to swift specialist care and numerous operations she survived. Nearly two years later she miraculously gave birth to her calf Thembi (meaning hope) and has subsequently another two calves, Colin and Mthetho. Thandi still bears the scars, a constant reminder of the suffering she endured."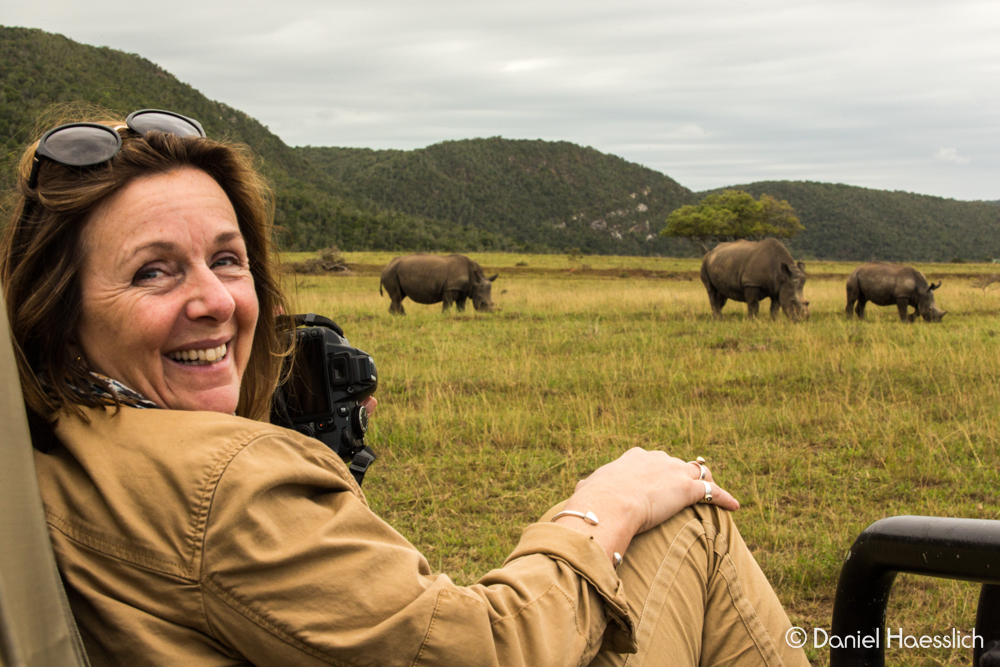 How Rhino Tears Jewellery is Changing Lives
Sarah's Rhino Tear design is dedicated to Thandi. A hallmark is engraved on the back of each item - a triangle with a T in Thandi's honour. Sarah's hope is that Thandi's story and the money raised from the sale of Rhino Tears Jewellery will make a difference to protect and conserve rhino.
And it does!
Rhino Tears was founded in 2016. Since then funds from the sale of jewellery have been donated to numerous rhino conservation and community education projects around Africa, and to projects run by our Kariega Foundation. We are hugely grateful to Sarah, the Rhino Tears team, and everyone who has purchased Rhino Tears Jewellery.
Sarah and the Rhino Tears jewellery supporters are now funding training for the Kariega Foundation anti-poaching unit (APU) and 2021 Conservation Intern Programme. The most recent donation of R80,000 means that Sarah will be changing the lives of four woman (affectionately referred to as the matriarchs) and four men from rural communities by giving them the opportunity to further their education and open the door to employment opportunities. 
Gift a Rhino Tears jewellery piece to a loved one this year, and join Sarah in helping to protect rhino and change peoples lives for the better.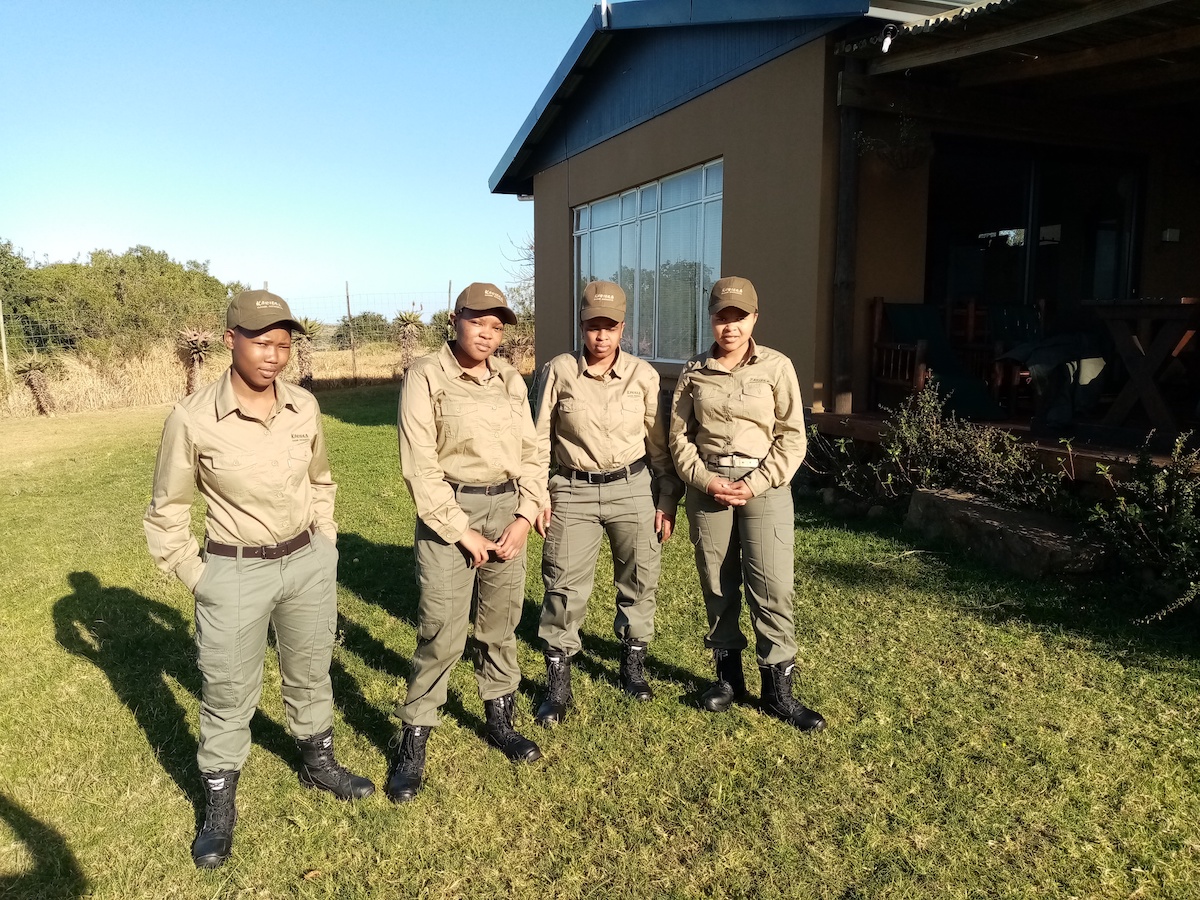 Kariega Foundation APU and Conservation Internship Programme
The Kariega Foundation APU and Conservation Internship Programme is a pioneering project being implemented in collaboration with the national South African YES4YOUTH initiative. This scheme seeks out ground breaking ways, through innovation and technological best practice, to reignite the economy and give youth a dignified first chance.
Eight youth have been accepted as 2021 Kariega Foundation APU and Conservation Interns. They are all excellent candidates who had to work their way through a rigorous selection and interview process.
The four male APU interns will focus on wildlife protection and conservation practices. The four female conservation interns (pictured above and nicknamed the matriarchs) will focus on community conservation education, training to support community gardening initiatives, as well as conservation practices and APU support during their internship year.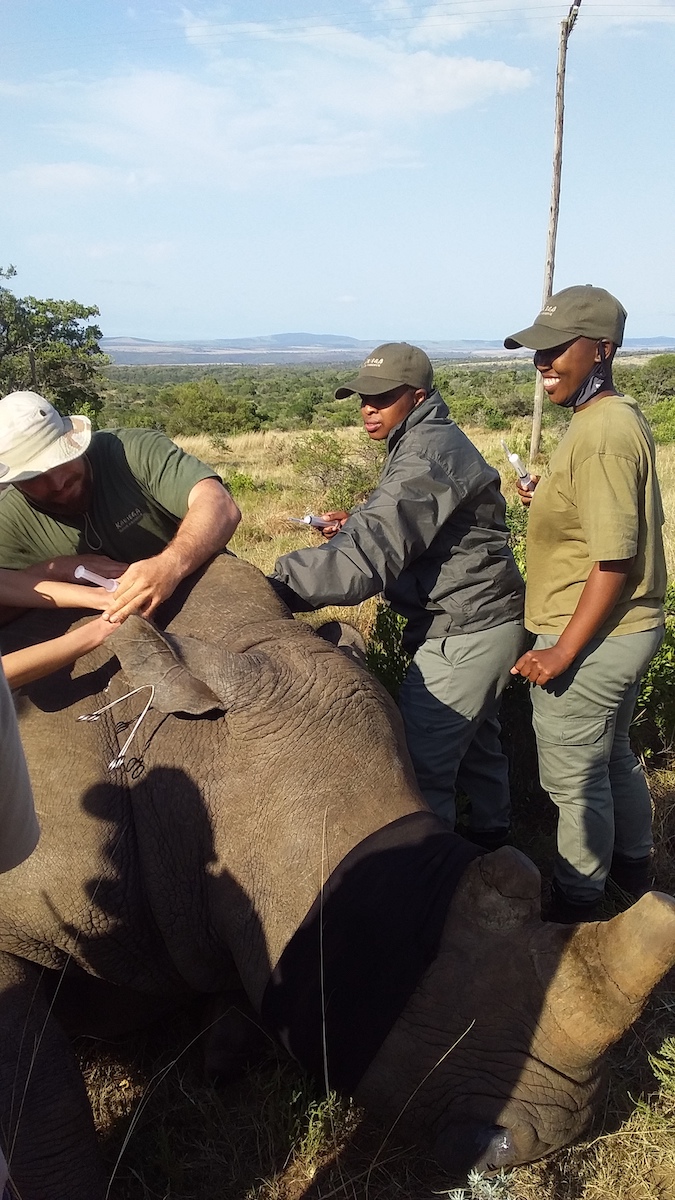 Rhino Tears Jewellery Donation Funds Youth Training
In February 2021 the group will complete the following three training modules funded by the donation from Rhino Tears Jewellery:
PSIRA Grade E-C: A mandatory training for all individuals working in private security.
Firearms: Knowledge of the act, carbine basic and carbine business. This is mandatory training for any individuals carrying firearms.
Anti-Poaching training.
The anti-poaching unit training will be hosted by the Kariega Foundation at the newly completed Kariega Conservation Centre. The course will be run by Global Conservation Force. This training team are experts in this field and have donated the full value of this training course.
After the training the 2021 internship year at Kariega Game Reserve will begin. The group will be guided by the Kariega Game Reserve and Kariega Foundation teams and the year will be funded by YES4YOUTH.
The objective is that by the end of their internship year, the participants will have the qualifications and experience to earn full time employment in the wildlife protection or environmental education sectors in South Africa.
The Kariega Foundation APU and Conservation Internship programme is a true collaboration that is set to deliver outstanding outcomes for our people and our planet.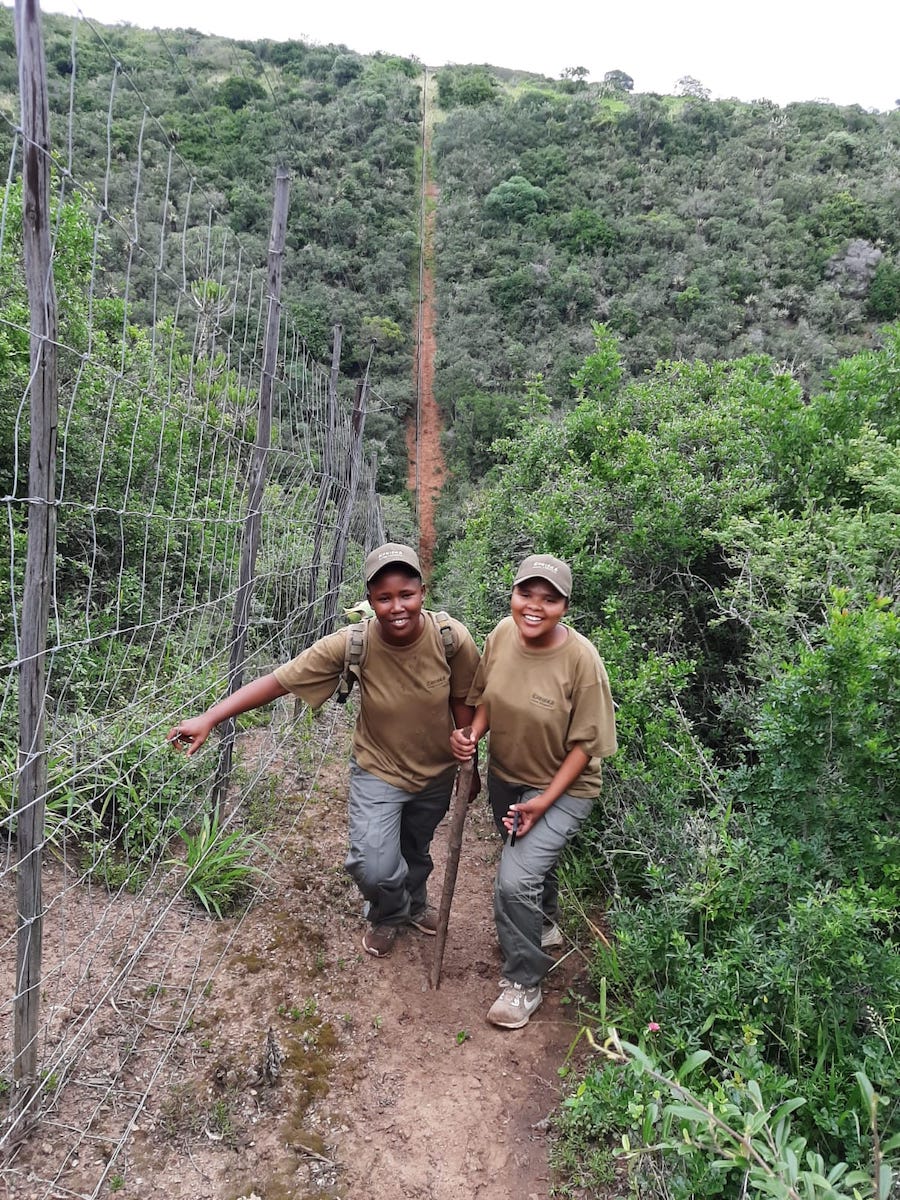 Join us to Change Lives and Rejuvenate our Planet
In the words of Sir David Attenborough: "It is our responsibility to do everything within our power to create a planet that provides a home, not just for us, but for all life on earth."
Thank you to Sarah and every person who has bought (or will buy) a piece of Rhino Tears Jewellery. Together we are creating a legacy of rejuvenation for our people, planet and wildlife.
Keep updated on wildlife and various conservation and community projects via our social media channels, including Facebook, Instagram, Twitter and YouTube.
Images thanks to Jone and Daniel Haesslich.