Rhino Tears: Inspired Fundraiser Returns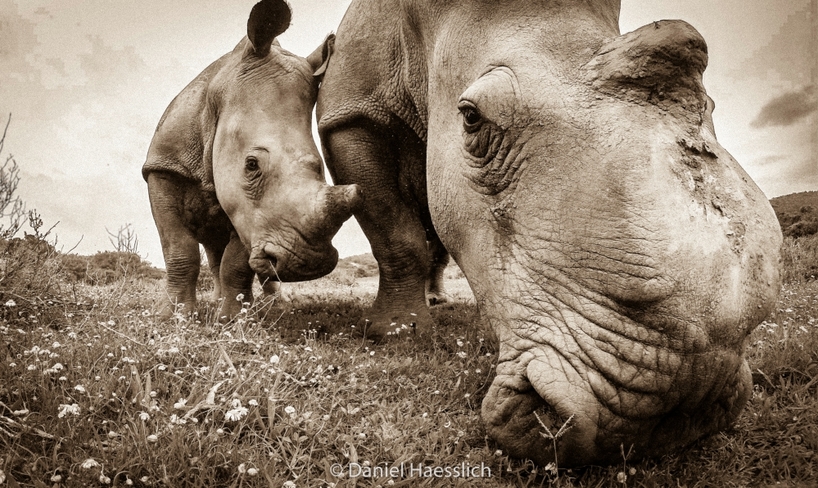 When you hear the words rhino and tears in the same sentence it usually means that something bad has happened - luckily it is not the case in this instance. Rhino Tears - Jewellery with a Conscience - are designed by past Kariega guest and sold to raise funds for rhino conservation. We welcomed their creator and inspired fundraiser Sarah Cobden Ramsay back to Kariega in February 2018.
Meeting Rhino Thandi Inspires Safari Guest
In November 2016 we shared the story about a lovely English lady called Sarah Cobden Ramsay. Sarah visited Kariega Game Reserve with her family in December 2015 and fell in love with rhino Thandi and her calf Thembi. Her safari guide, Daniel Haesslich, told the family about Thandi's horrific poaching and why she was such a special rhino to us and also around the world.
The story of Thandi's poaching in 2012 will never gets easier to tell but every time we do, there is a chance that someone is inspired to do a little bit more than is expected of them. This is exactly what happened with Sarah.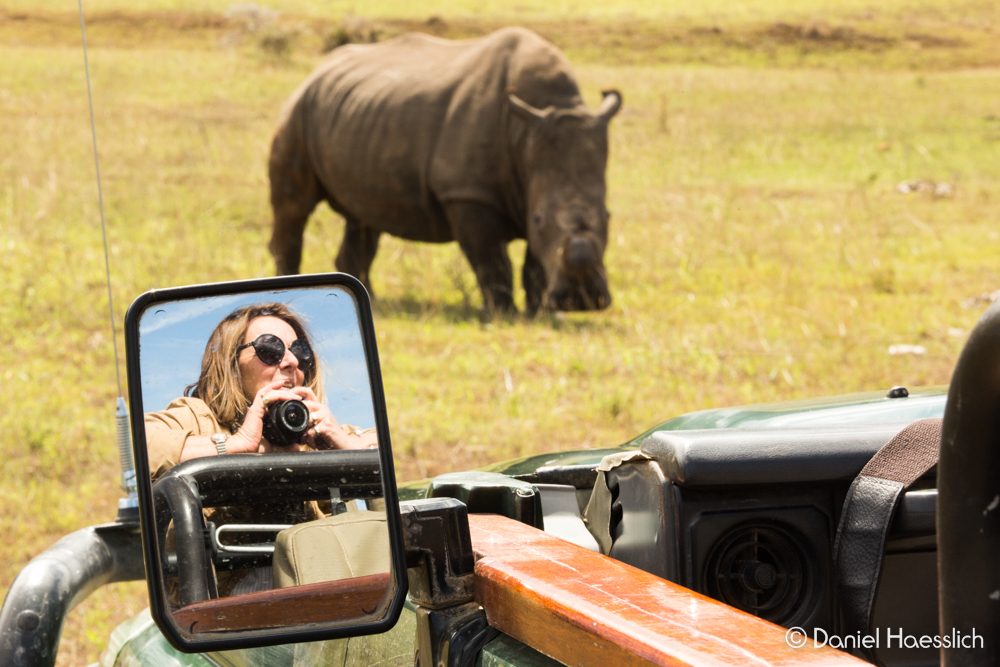 How Fundraising with Rhino Tears Started
Sarah is a jeweller by trade and never thought of using her wonderful skills in the fight against rhino poaching. But this is exactly what she's done. She created a beautiful jewellery collection called Rhino Tears, all inspired by the wonderful Thandi's story.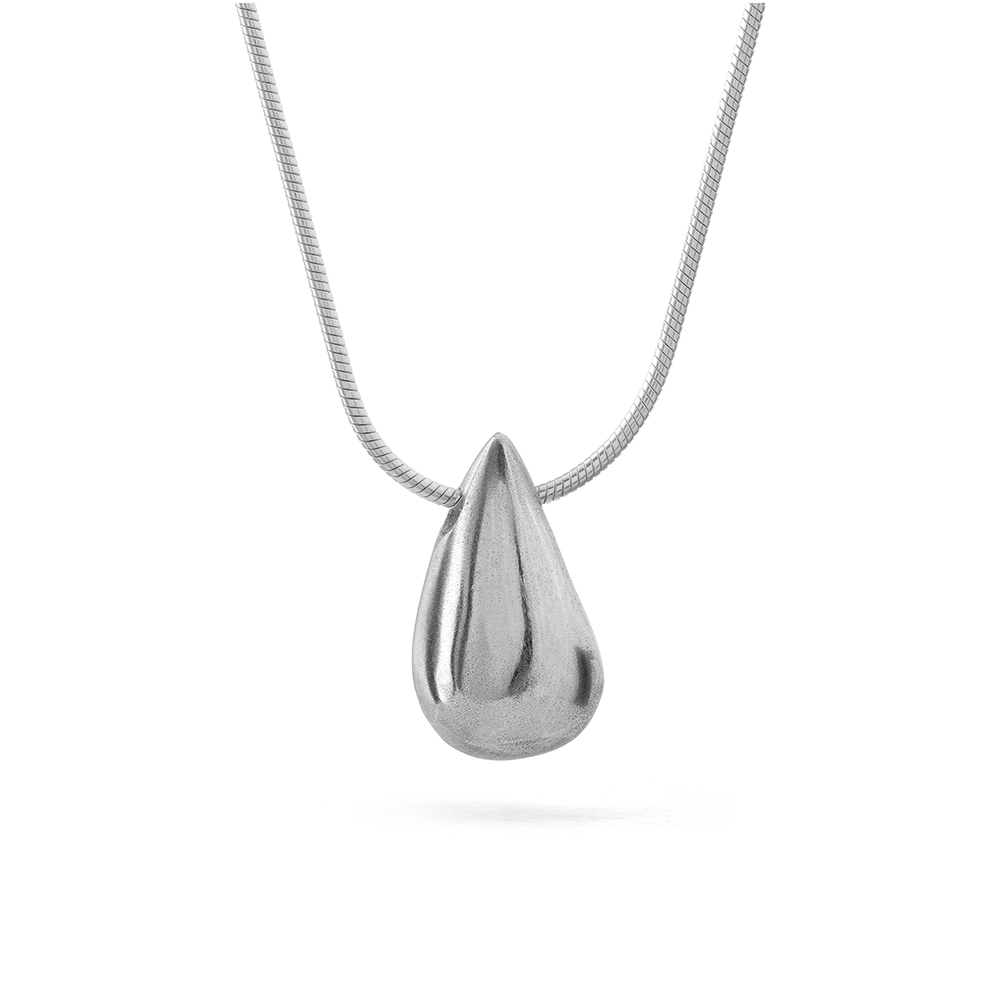 Rhino Thandi Inspires Support
Sarah visited Kariega again in February 2018 and she was lucky enough to spend a beautiful morning on the reserve observing Thandi and her offspring quietly grazing and playing together. Sarah confirmed that her commitment to funding further anti-poaching projects at Kariega was still very much a priority. 
Sarah had already donated a number of trail cameras and during this visit donated funds to the Kariega Foundation's Save the Rhino fund.This fund supports the Kariega anti-poaching unit in their ongoing work to protect Kariega's wildlife, especially rhino. These funds and the ongoing support from Rhino Tears is hugely appreciated by both Kariega Game Reserve and the Kariega Foundation. The funds help in the fight against any harmful acts of poaching on Kariega's vast reserve.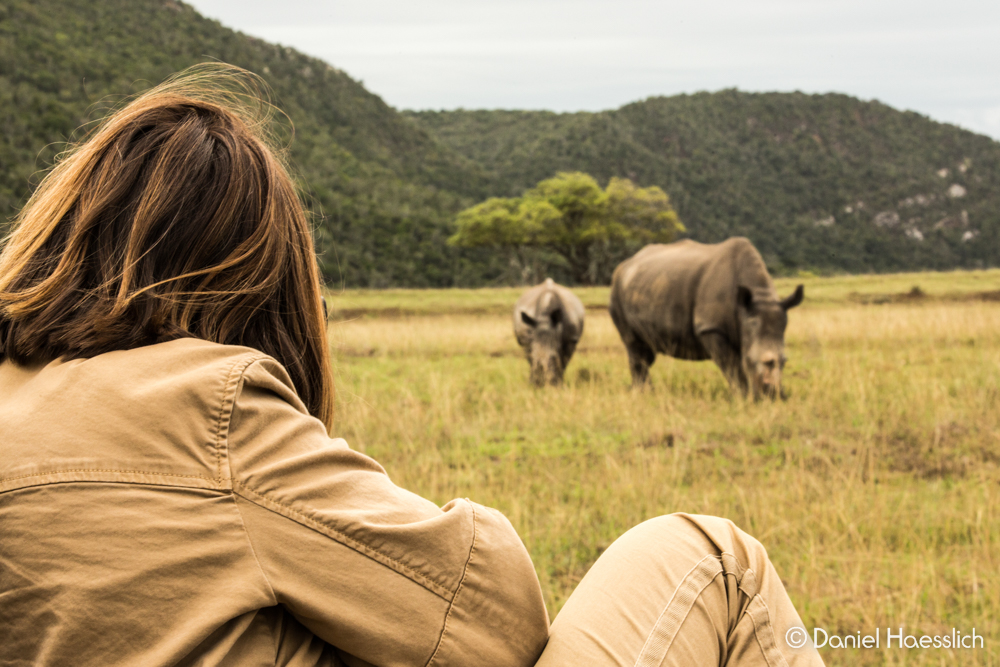 Rhino Tears - Jewellery with a Conscience
We encourage you to visit the Rhino Tears website and online shop (rhinotears.org). You can also find out more on the Rhino Tears Facebook page and Instagram profile. to find out more. For those visiting Kariega Game Reserve please visit our lodge curio shops to see and purchase these unique items for yourself. There is an item to match everyone's taste and they make great gifts too, especially when you know that 100% of the profits on each sale goes to rhino conservation. Join the fight against rhino poaching by purchasing your own Rhino Tear jewellery piece now.