In January 2017 our rhino anti-poaching unit and Kariega Game Reserve safari guides became worried as they had not seen poaching survivor rhino Thandi for a few days. With rhino poaching always in the back of our minds, the team went looking for Thandi but couldn't find her. With a knot in their stomachs they placed an urgent call to wildlife vet Dr. William Fowlds to ask him to use his drone to get another view on the situation. After a a tense hour, Dr Fowlds announced the good news... Thandi was safe and sound and had a new miracle calf with her!
Why is Rhino Colin so Special?
Rhino Colin was born on 24 January 2017 on Kariega Game Reserve. He is the second calf of white rhino Thandi who survived an horrific poaching in March 2012. Thandi recovered with the help of Dr. William Fowlds, his team, the team at Kariega Game Reserve and also many individuals from all over the world who supported Thandi in so many different ways. Without the dedication from so many people Thandi wouldn't be here today. As we celebrate the first birthday of Colin we also celebrate how people can make a positive difference if we act together.
What is the Significance of the Name Colin?
Colin the rhino calf was named after Colin Rushmere, the founder and visionary of Kariega Game Reserve. Colin passed away just days before Thandi's second calf was born. It felt right to name the new rhino calf after this passionate conservationist.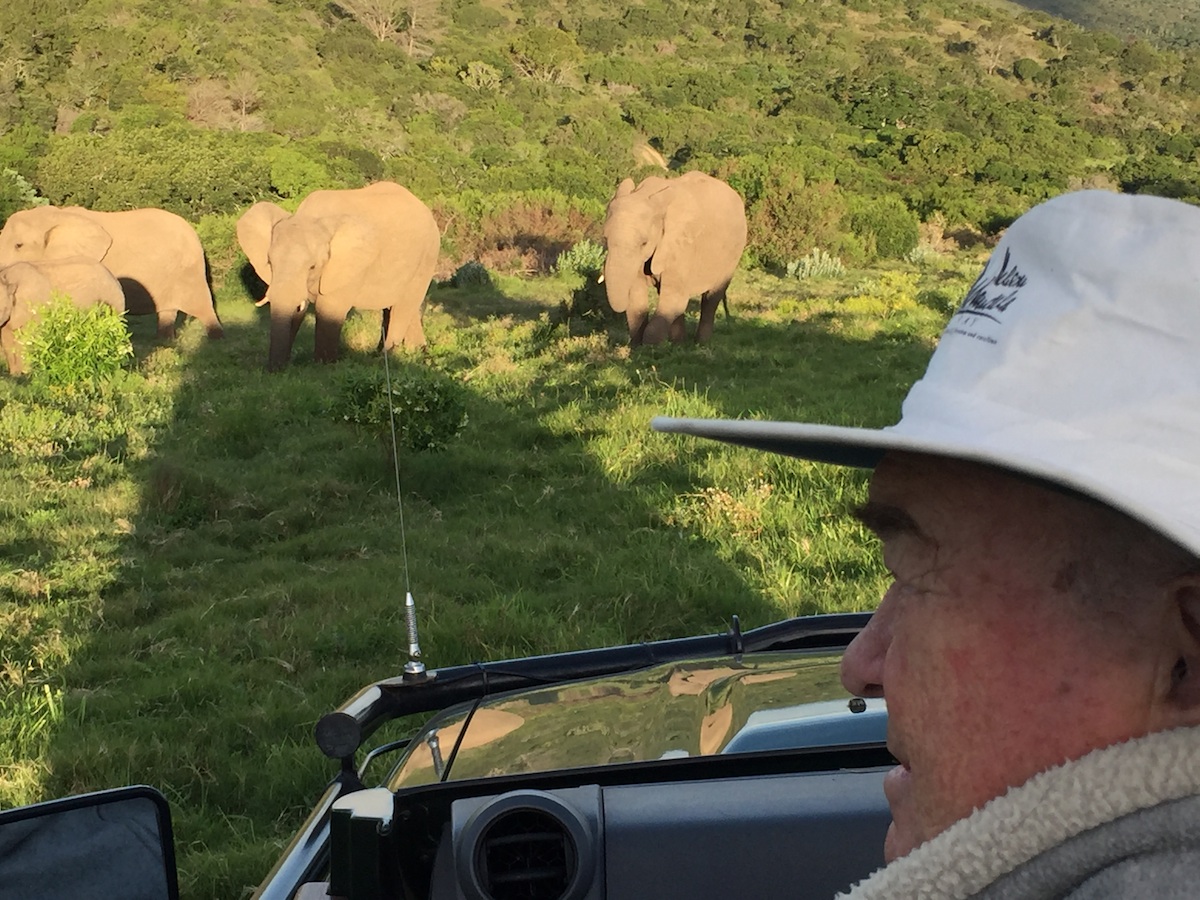 White Rhino Calf Facts
A white rhino cow is pregnant for around 16 months
At birth the white rhino calf weighs around 40 kg or 100 pounds
A white rhino calf will suckle milk from its mom for the next 18 months or until the mother pushes them away
The calf will start eating grass a few weeks after birth, mostly because the other rhinos are eating grass and s/he mimics their behaviour
Calves have to eat some of their mothers' fresh dung to ingest the parasites that will help them digest the grass they eat
Female calves will stay with their mothers but male calves will be kicked out around the age of three years old to go find their own territory
Calves make a very high pitched noise when asking for milk from their mothers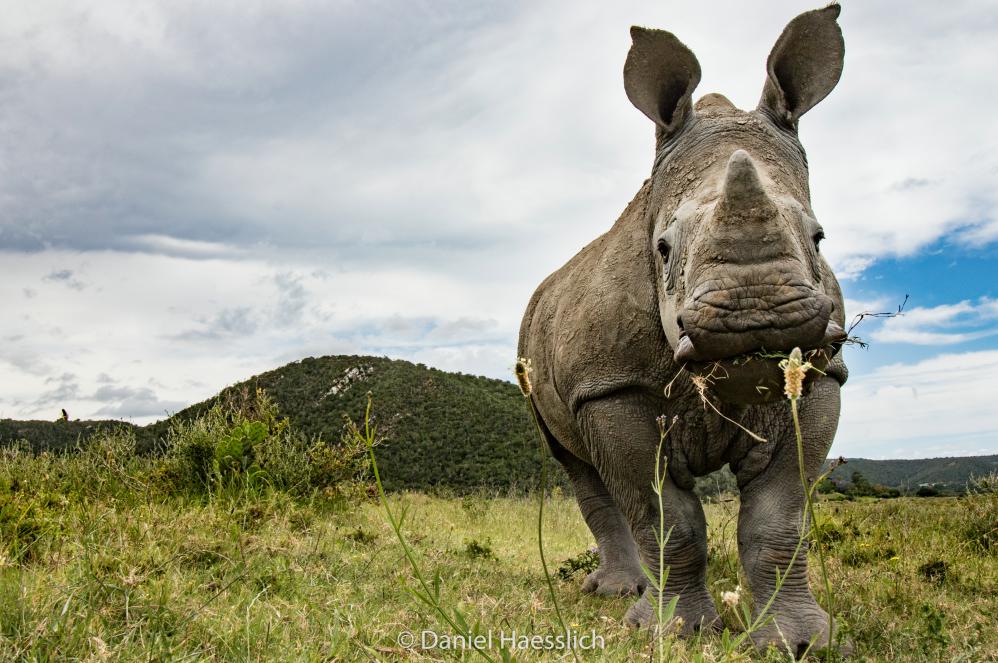 Have you had the privilege of seeing Thandi, Thembi or Colin at Kariega Game Reserve? If not, here is how you can book your safari experience at Kariega Game Reserve to meet these majestic animals for yourself.