Photo: South African Large-Spotted Genet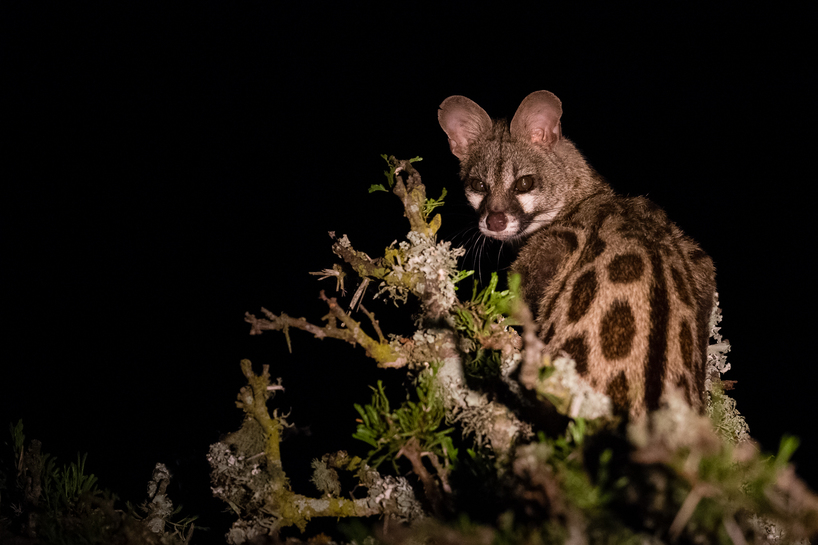 The South African large-spotted genet or Cape genet is an agile nocturnal hunter. During a night drive at Kariega Private Game Reserve in South Africa you may be lucky enough to see one of these beautiful mammals in the trees or on the ground. They are generally active two hours after sunset and up until around 2am.
Senior guide and talented photographer Brendon Jennings captured these striking images of this Cape genet which can only be found in South Africa. These small carnivores are not commonly seen on safari but are thankfully not on the list of species threatened with extinction.
The Cape genets identifying features include a black stripe along their backs, large spots, brown fur, large oval ears, long whiskers and white patches around their mouth, nose and below their eyes. They also have a thick, black and whitish-grey banded tail with a black tip. Adults usually weigh up to two kilograms. The large-spotted genet can be confused with the slightly smaller small-spotted genet (common genet). This species has a white tipped tail and more distinct back and white markings.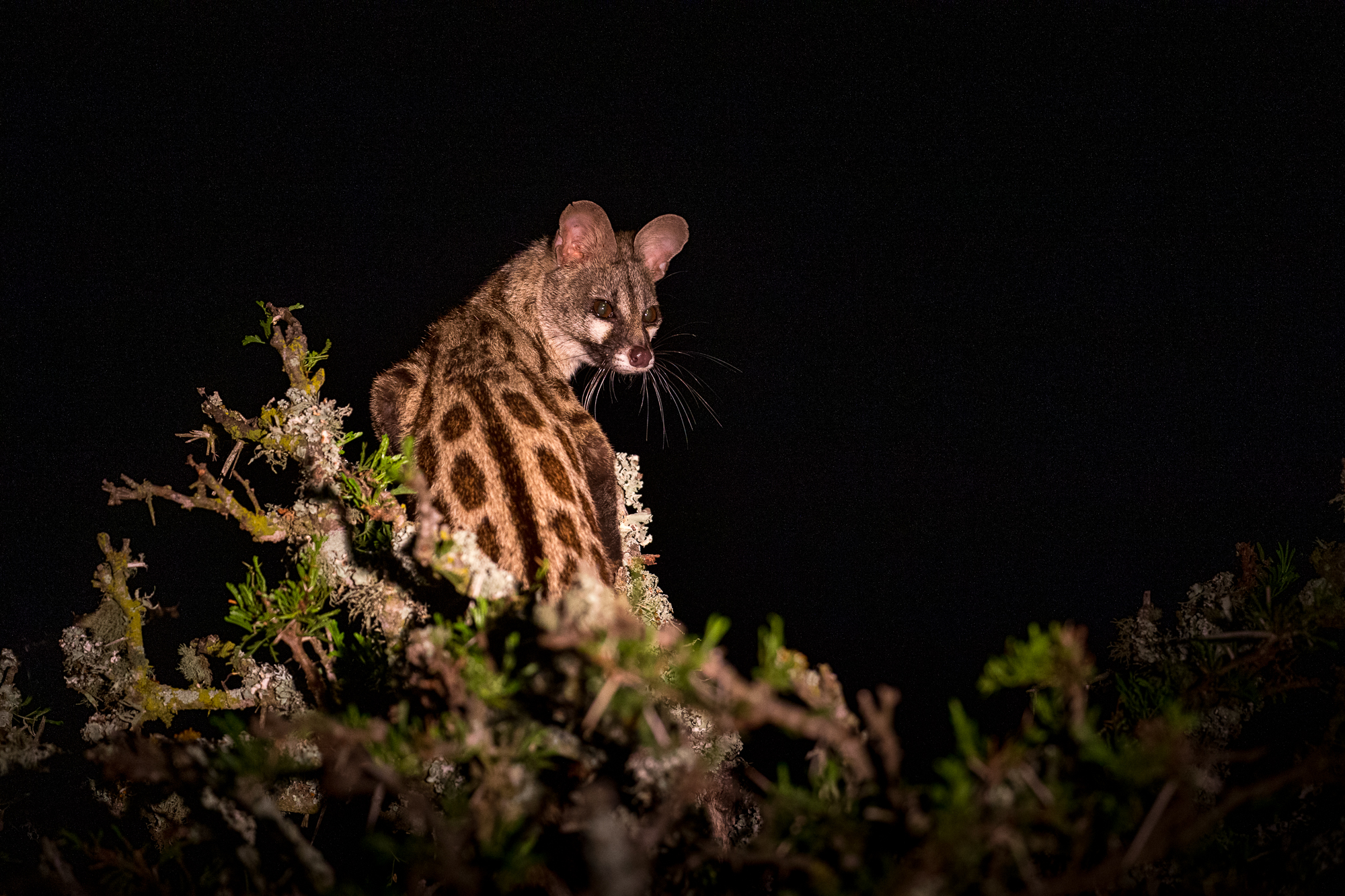 South African Large-Spotted Genet Hunters
Cape genets are mostly active at night and emerge from a variety of resting spots, such as disused burrows and hollow logs, to hunt by themselves. They stalk their prey and pounce, often shaking their prey and raking them with their sharp front and rear claws. Insects, rodents, small birds and fruit form the basis of their diet. Distinct seasonal variations do occur, in warm wet summer months (November to April) insects rank high in their diet, while in the cooler dry months (June to October) they prey more on birds and murids (rodents).
Out of protected areas these efficient hunters have a reputation for preying on domestic poultry which does not make them popular with farmers and they are often trapped or shot. Thankfully the 10,000 hectares of wilderness protected by Kariega Game Reserve provides a large home for these striking creatures. Their home range is recorded as being between 50 and 100 hectares.
South African large-spotted genets are skilled climbers and take to trees when hunting or under stress. They can make horizontal leaps of around four meters.
Both genders look similar. Females give birth to an average of three young after a gestation period of approximately 70 days. It is most common for South African large-spotted genets to give birth between August and February during the warmer summer months.
Photos: South African Wildlife Spotted on Night Safaris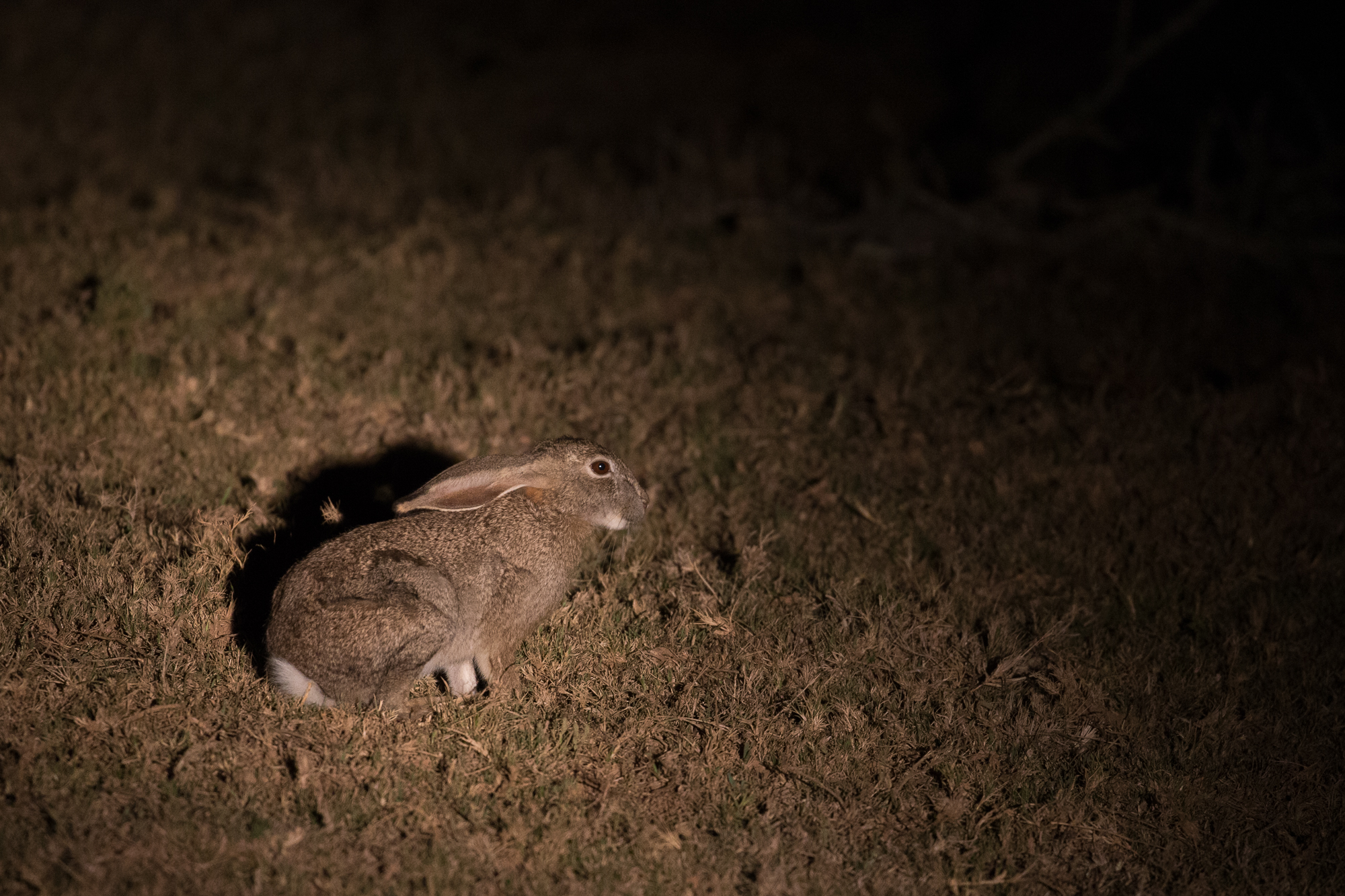 Brendon also took these images of a scrub hare (above) and a fiery necked nightjar (below). Both can also be spotted on night safari drives as part of the Kariega safari experience. All of our Kariega guides are qualified, experienced and passionate about wildlife, birds, reptiles, insects and amphibians of all shapes and sizes. They delight safari guests with their knowledge and enthusiasm.
"We all had such a fantastic time, being so close to the animals was amazing. Our guide Brendon was superb and his knowledge was outstanding on every animal, bird, plant and insect. We have made some really special family memories which will last forever," comments guest Tracey Shuttle.
Read the blog by guide Wayne, including more wonderful images, about creatures that can be spotted on Kariega night safari.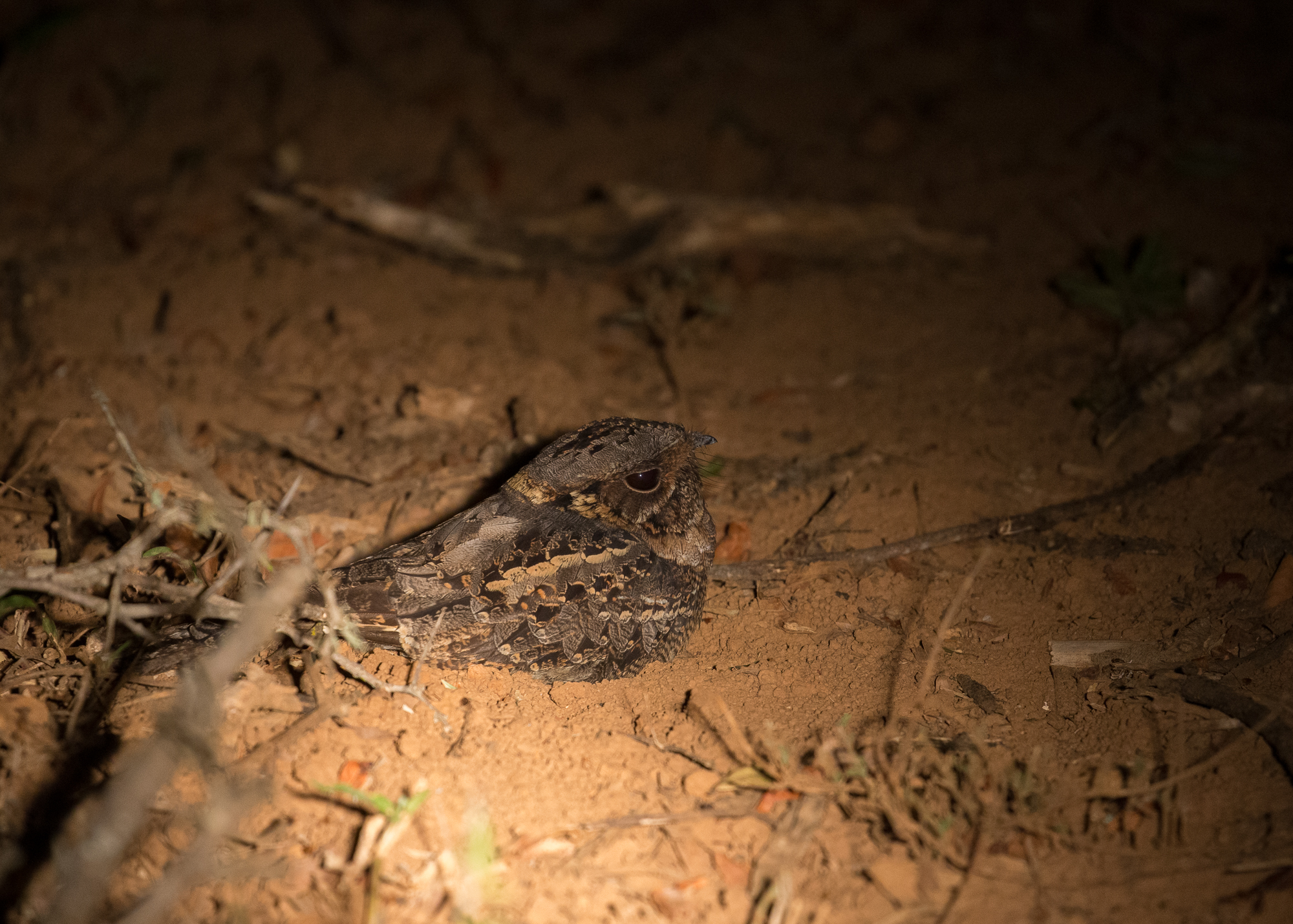 Book a South African Safari
Contact us directly via our online form or email us on reservations@kariega.co.za if you would like to find out more about a South African malaria-free safari at Kariega Game Reserve. We offer accommodation in five safari lodges to suit a range of budgets. The reserve is located at the end of the popular Garden Route and a short flight from Cape Town. We look forward to welcoming you and hopefully you can see a South African large-spotted genet, along with the Big 5 and many other incredible wildlife.
Please join our communities on YouTube, Facebook, Instagram and Twitter to find out more about our Kariega safari experience. We also encourage you to subscribe to our blog so that you can receive updates via email.