Photo: Rhino Thandi Oct 2014
Update on rhino Thandi at Kariega Game Reserve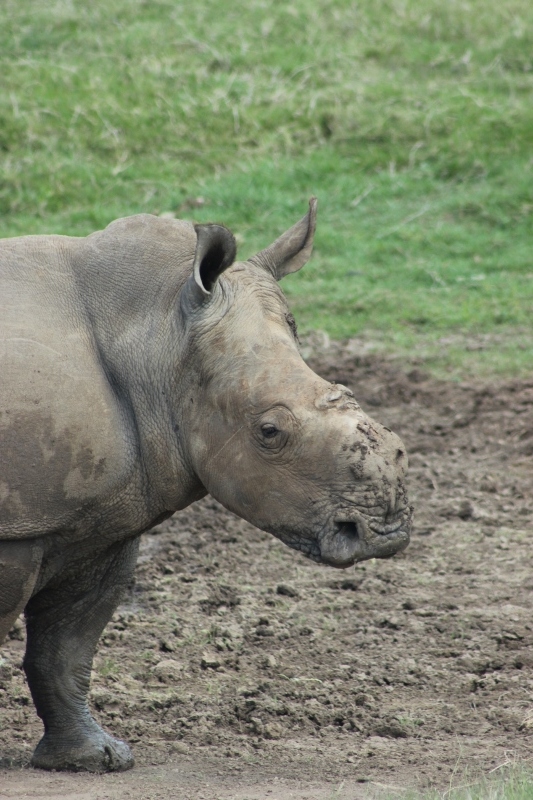 Angie Goody took these lovely pictures of Thandi here at Kariega Game Reserve, in the Eastern Cape. Thandi is in good health and enjoying a good roll around in the mud. Rhino's and other big mammals often wallow in the mud to help them cool down. The coating of mud also provides protection from both insects and the harsh African sun.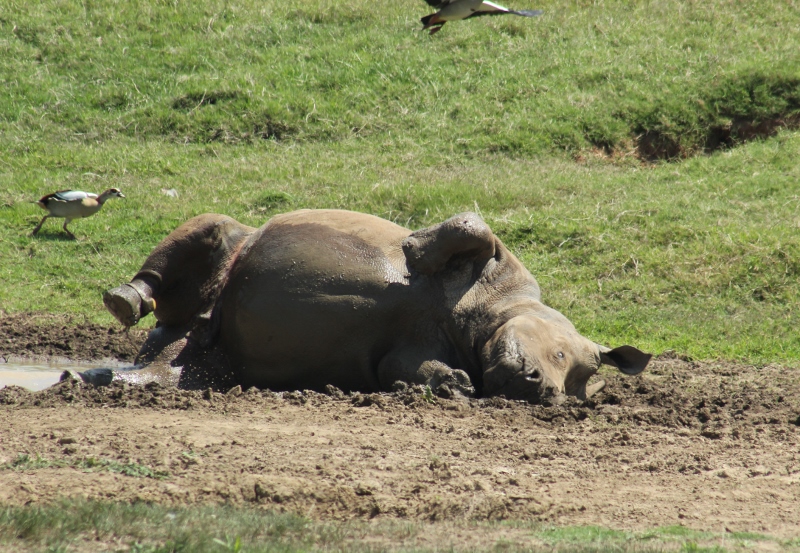 Angie Goody was a conservation volunteer at Kariega in March 2012 and was deeply moved by the poaching of Thandi and two other rhino that took place shortly after she arrived at Kariega. Angie has returned to Kariega for a few months in the hope that she will be around to share in the joy of the arrival of Thandi's calf. Read more about Thandi's pregnancy.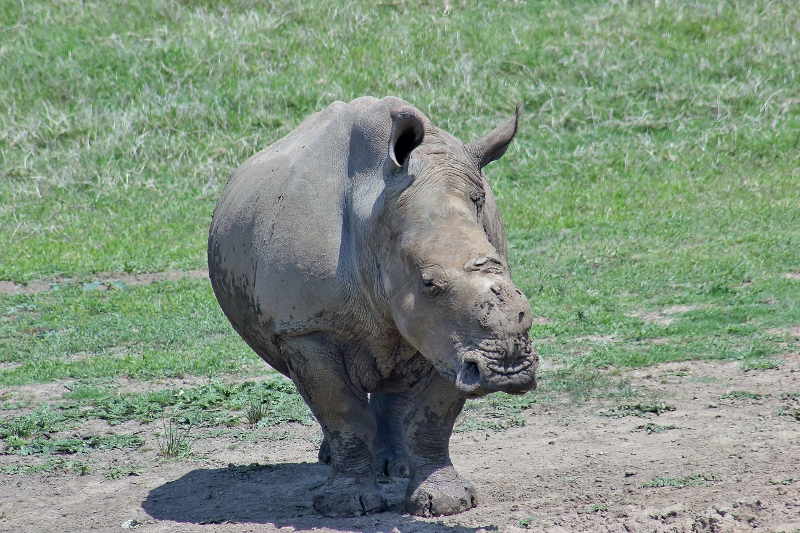 Angie is the founder of Thandi's Fundraiser, a charity which aims to raise funds and awareness to help in the fight to protect Africa's rhino's.