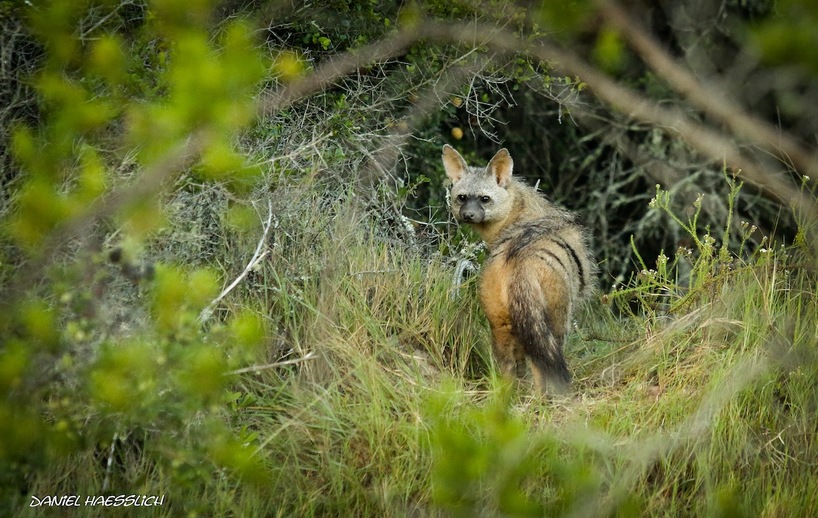 Kariega Game Reserve's ranger Daniel was delighted with this unexpected and rare sighting of an aardwolf on a recent morning game drive. We were equally delighted that he was able to capture the moment with this amazing photo. Thank you Daniel!
Aardwolves are Part of Hyena Family
Both the aardwolf and hyena have notable downward sloping bodies and a mane of hair on their back. This mane stands up when they are under threat and makes them look larger and fiercer.
The Aardwolf is Nocturnal
Aardwolves are solitary animals that are found on the open and grassy plains of east and south Africa. They rest in burrows during the day before becoming active at night, which is why a sighting is so rare. The aardwolf eats mainly termites. They don't actually dig into the termite mounds, but rather pick them up with their very sticky tongues. The aardwolf can eat as many as 200,000 termites in one night.
Ranger Jacques took this beautiful photograph of an aardwolf at Kariega Game Reserve in 2014. Were you lucky enough to have spotted an aardwolf during your visit to Kariega? Tell us about your experience on our Facebook page.