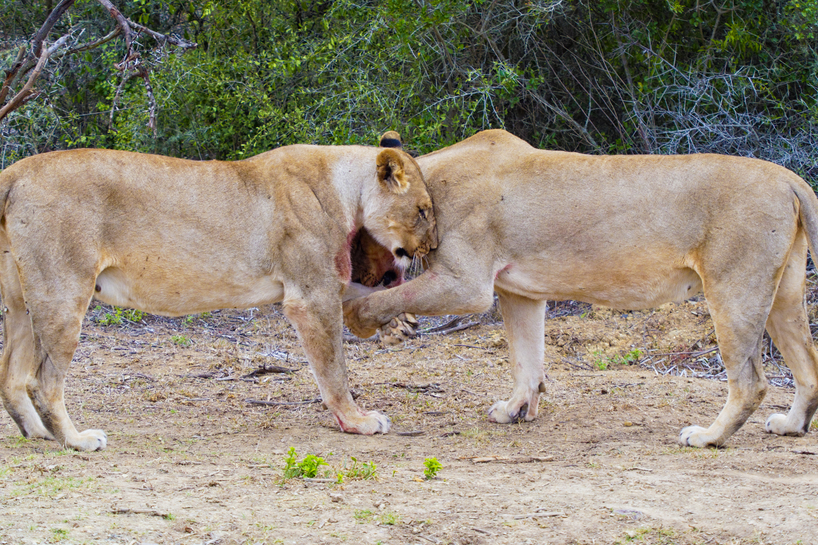 The majestic African lion (Panthera leo) is one of the Big 5 and a must-see for most African safari travellers. These apex predators once roamed freely across Africa but are now only found in wildlife conservation areas such as Kariega Game Reserve. Lions are listed as vulnerable to extinction by the International Union for the Conservation of Nature (IUCN), which determines the conservation status of species.
A report released in late 2019 entitled State of the Lion: Fragility of a Flagship Species, by Amy Dickman and Amy Hinks from the Wildlife Conservation Research Unit at the University of Oxford, details how wild lions have vanished from 95% of their historic range. There are estimated to be fewer than 22,500 wild lions in Africa, and only about 2,070 of these live in South Africa. This is the second highest number of lions found in any country in Africa, only Tanzania has more wild lions than South Africa. The study also notes how there are more wild rhinos than wild lions, 14 times more African elephants and wild gorillas than wild lions and nearly 350,000 people for every one wild lion.
Fortunately Kariega Game Reserve is home to a pride of lions and sightings are regularly enjoyed by safari guests. Steve and Julie Bramall recently visited from the United Kingdom and so enjoyed their experiences with the lions that they sent us these great photographs and comments:
"Two sisters congratulating each other after a successful hunt. Our guide Matthew at River Lodge said he had never seen lions do this before. We had the most fantastic time at River Lodge. Our ranger was Matthew who could not have been better. He was so knowledgeable and so passionate about the reserve and its wildlife."
Steve is a professional stock photographer based in Nottingham, England. He specialises in landscape and nature photography in and around Nottinghamshire and Derbyshire and also restores antique and vintage photographs. Thank you for choosing to safari with us and sending us your photographs and feedback.
Behind the Scenes of Affectionate Behaviour Between African Lionesses
The lion is the most social of all wild felid species and are often most affectionate to their like-sexed companions. However, lions are known to use licking and nuzzling as a way to strengthen social bonds. This is most likely the case in the scene captured in the image above.
According to researchers, nuzzling is not a sign of affection but is more likely used to establish a a social bond or attachment to assist with survival. We humans tend to anthropomorphize or attribute human characteristics or behaviour to animals. We thus describe such behaviour as affection rather than a matter of survival.
Majestic African Lion Hunting Behaviour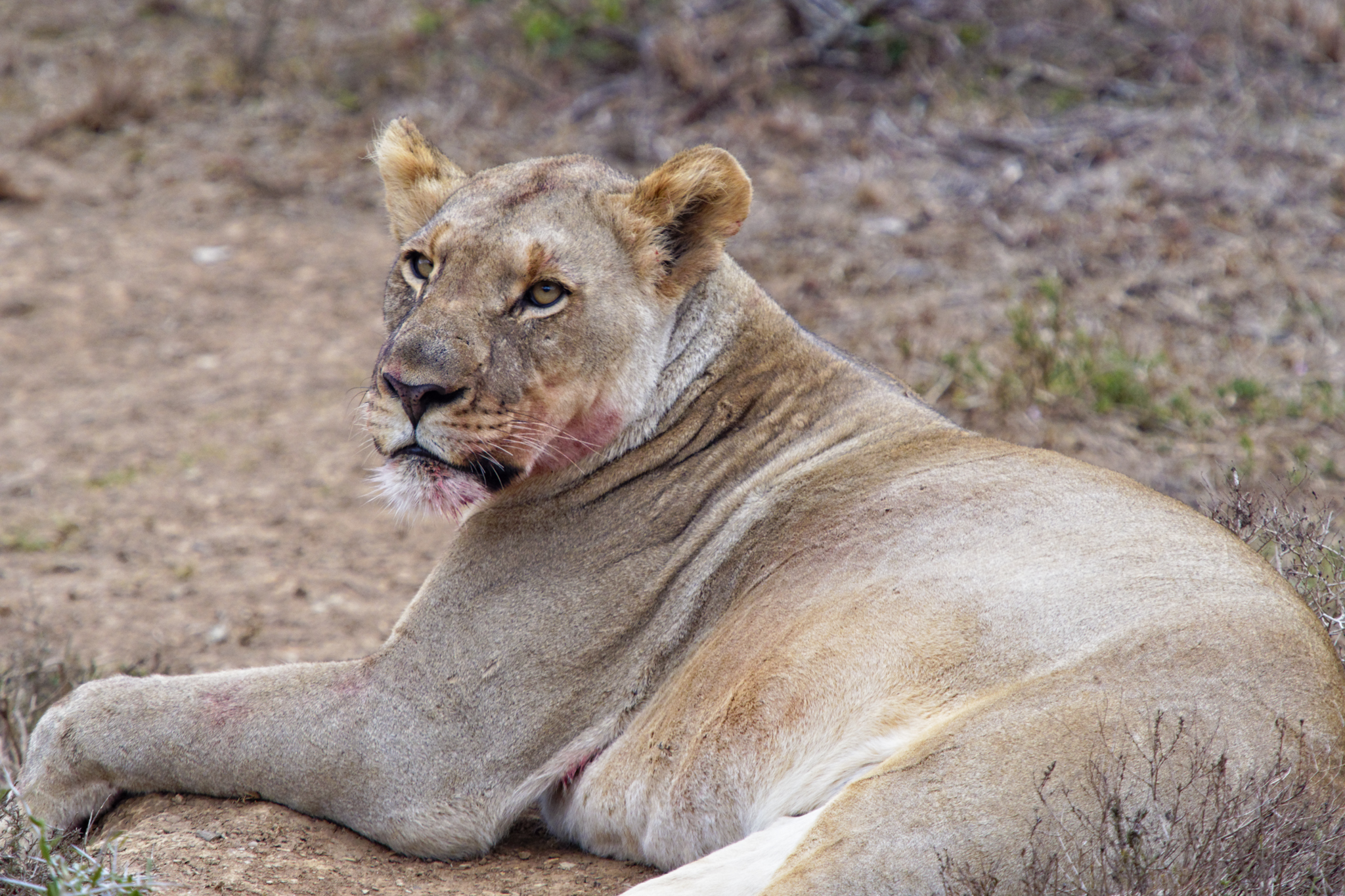 Lions are apex predators at the top of a food chain and have no natural predators, except for humans. Lions can only run quickly in short bursts and do not have good stamina. This is why they are skilled at stalking to get close to their prey before starting their attack. They mainly hunt mammals, particularly wildebeest, zebra, buffalo, warthog and giraffe. A single lion is are capable of bringing down a zebra or wildebeest. Larger prey, such as buffalo and giraffe, are riskier and will require a group effort. Contrary to popular believe, both male and female lions hunt.
Lions spend much of their time lying down and rest for about 20 hours per day. They spend an average of two hours a day walking and another two hours eating. These felines are generally most active after dusk and hunting most often takes place at dawn. Depending on the season, weather and other conditions, lions can also be active and hunt during the day.
Our guides are often asked "why don't wild lions attack us in open safari vehicles?" We are able to get close to lions on our game drives due to predator-prey dynamics. Our safely relies on the safari vehicle being larger than any animal that a lion would usually attack as prey. Our guides are also trained and experienced in animal behaviour and never put guests (or lions) in a dangerous position.
Please click on the links below to read more about majestic and vulnerable African lion behaviour and conservation:
Book Your Safari to See Majestic African Lions

If you would like to see lions we would love to assist you to plan and book your African safari at Kariega Game Reserve. The picture above shows our River Lodge where the Bramall's stayed during their safari. The main lodge buildings and some of the suites are set on the banks of the Bushmans river. This location is unique in that it connects a Big 5 game reserve to the sea. In addition to twice daily game drives, guided bush walks, river fishing and canoeing, there is an optional daily boat cruise that ferries our guests through the quaint village of Kenton-on-Sea to its picturesque beach.
View our safari special offers, check availability and rates online, book via our secure online system or contact us via email on reservations@kariega.co.za for more information. We also offer assistance with South African tours and can put you in touch with experienced and trusted tour specialists. Contact us to plan your malaria-free African safari today!