Photo: Giraffe On Misty Safari Morning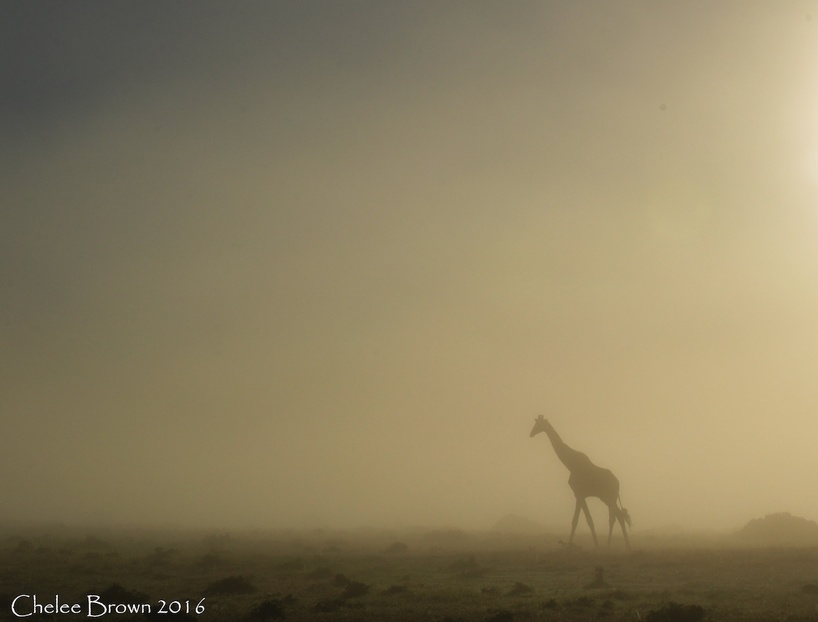 Thank you to ranger Chelee for this awe-inspiring photo. It stirs the imagination and evokes incredible emotion – the definition of true artistry. The words used to describe this image on Facebook were very apt.
Mystical. Ethereal. Serene. Heaven. Re-birth. Primeval.
This photo was taken on the plains close to Settlers Drift Lodge. We love how it captures the timelessness of this breathtaking wilderness. The vegetation on the mountains surrounding these plains is so dense it is likely that no human feet have even walked through it. It is perfectly preserved, untouched… pristine.
Settlers Drift Safari Lodge
Settlers Drift offers a tented safari combined with 5-star luxury. The lodge consists of nine spacious tented suites, each with stunning views and secluded viewing decks. The luxuriously appointed and perfectly positioned tented lodge delivers the ultimate guest experience.
Read the top 5 reasons why you should visit Settlers Drift. 
Email us your stories and experiences if you have visited Settlers Drift on lindy@kariega.co.za. You are also welcome to leave comments below or contact us via the Kariega Game Reserve Facebook page.