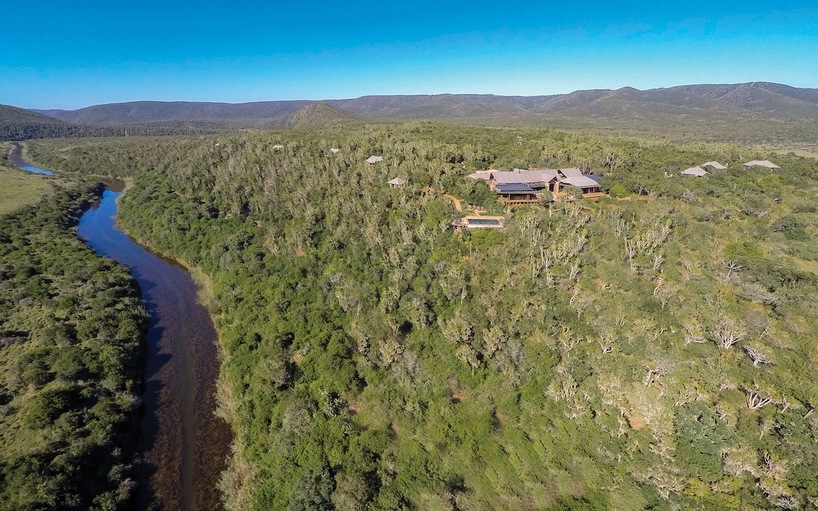 Located in a remote and untouched part of the Kariega wilderness, Settlers Drift offers a unique tented safari combined with 5-star luxury. The lodge consists of nine spacious tented suites, each with stunning views and secluded viewing decks. The luxuriously appointed and perfectly positioned tented lodge delivers the ultimate guest experience. These are the top five reasons why you should visit Settlers Drift.
1. Enjoy a close and intimate connection to the wilderness and animals
Whether you are relaxing in your private, luxury suite, swimming in the lodge pool, enjoying breakfast or a drink at the bar, at Settlers Drift there will always be a wild animal in your sights. The connection to the bush and the animals is complete and undisturbed.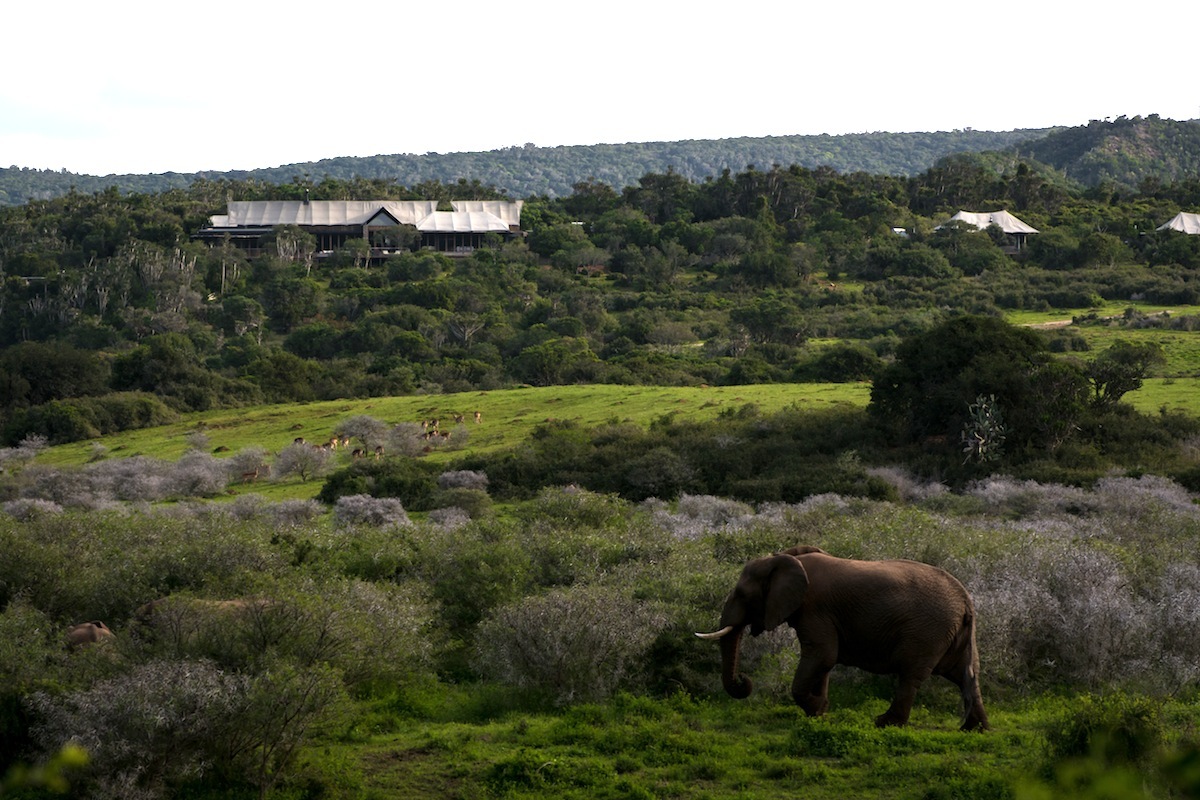 2. Explore the Bushmans river and the surrounding valley 
Settlers Drift overlooks the highest reaches of the Bushmans river and is surrounded by the vast plains and mountains the river runs through. You can explore the Bushmans river by boat or canoe and even enjoy some fishing if you choose. This river with it's resident birds, eagles and animals cannot be described in words, but once visited the memory of her waters and river banks will be with you forever.
3. Get active with a bush walk followed by a delicious bush breakfast
Plan your itinerary so that it includes a gentle walk on the plains surrounding the lodge under the protection of your ranger, who is sure to thrill you with interesting facts about the bush and close-up encounters with wild game. Indulge in the African experience of a bush breakfast once the hard work is done!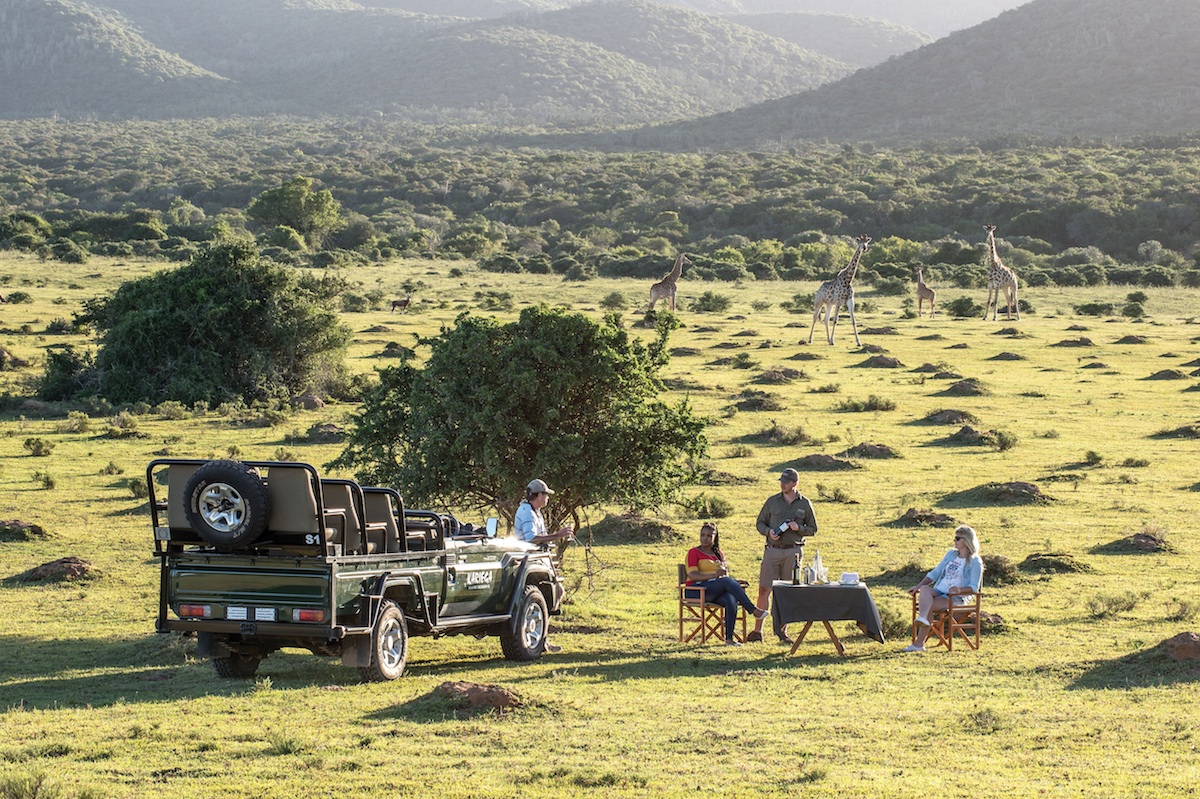 4. Take in breath-taking views while sipping on a sundowner 
Settlers Drift has some of the most spectacular look-out points in the Kariega wilderness. Your ranger will most certainly pause from an evening game drive in one of these spectacular spots for a sundowner or two.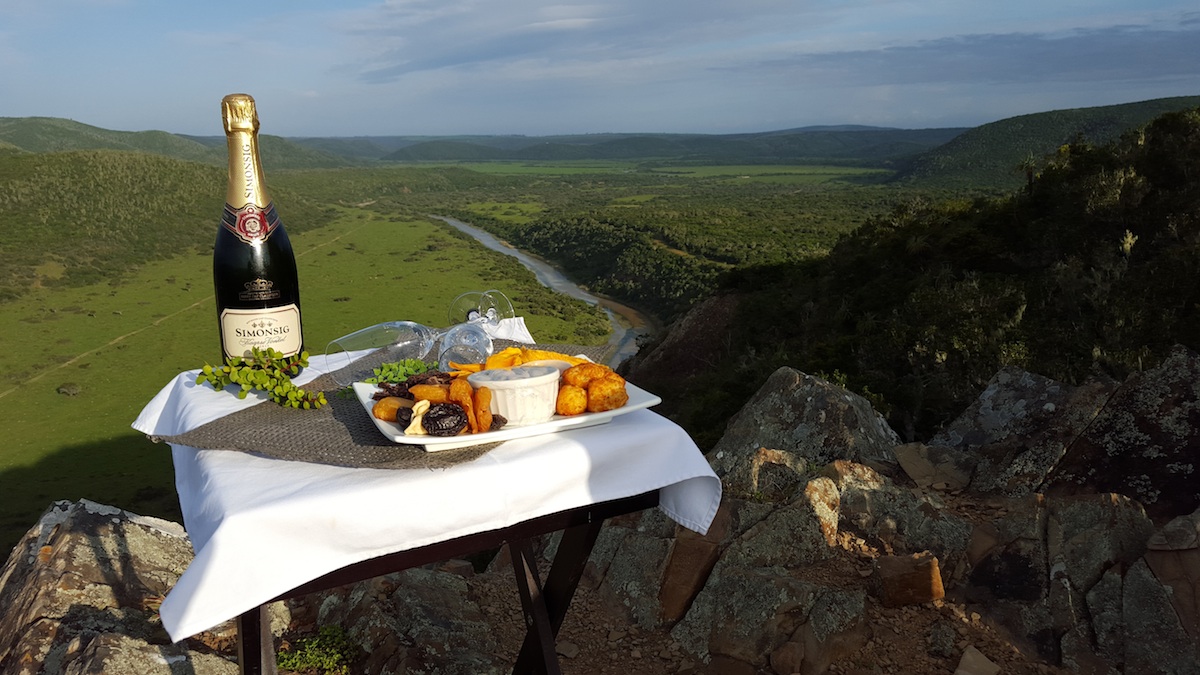 5. Pure restoration and tranquility
Settlers Drift offers all the the comfort, luxury, service and spa treatments that equal restoration and inner peace. Gazing down from the decks overlooking the Bushmans river, it feels as if time has stood still since the last feet to have touched this remote valley were those of the 1820 Settlers as they guided their wagons across the river. Visiting Settlers Drift takes you back in time, removes you from all the stresses of modern day life and creates an environment for pure tranquility and restoration.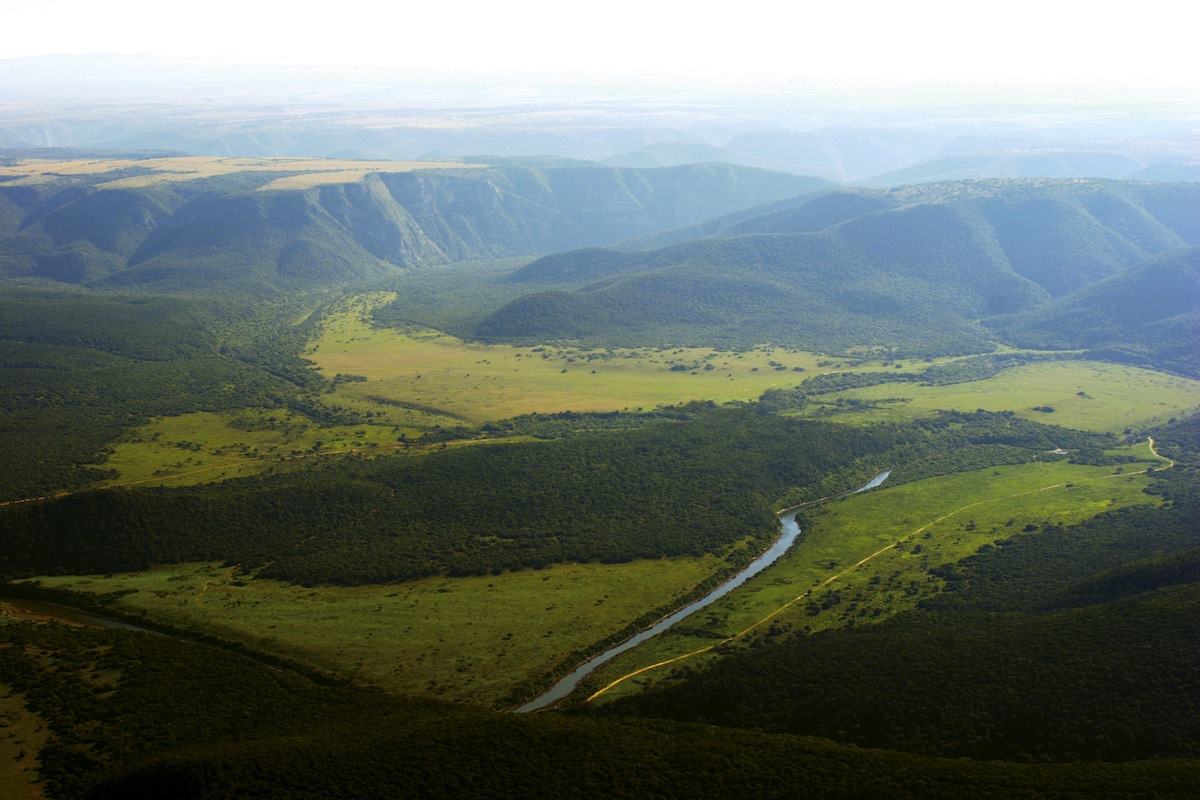 We would love to share this special place with you. Contact reservations for more information or to make your booking.