Netball Players Receive Sponsored Kit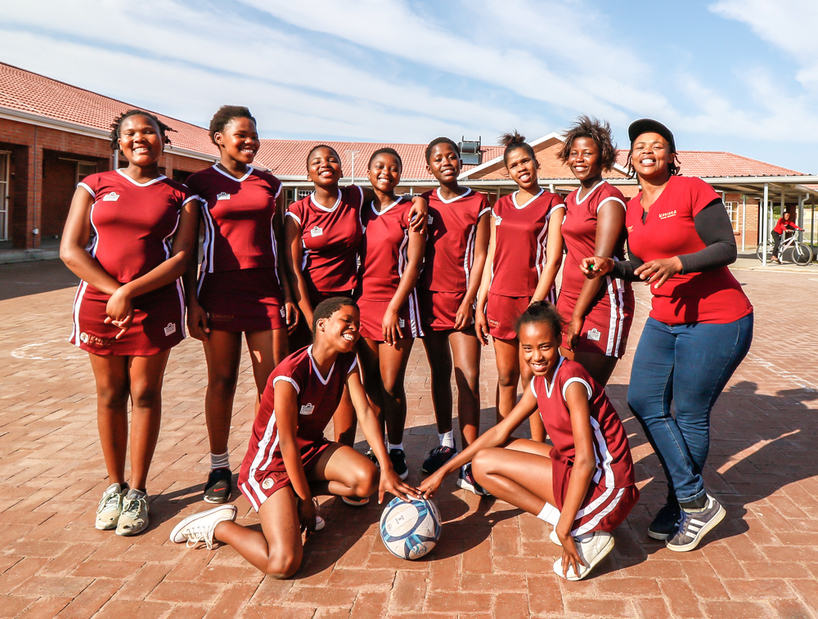 "It only takes a moment to change a life forever" is the quote that aptly welcomes you to the Inspower Community website, the organisation responsible for raising the funds that changed almost one hundred young netball players lives when they received their sponsored playing kit in May 2019.
The Kariega Foundation and Inspower Community have entered into an exciting new collaboration: Inspower Community is using their global network and know how to raise funds within the framework of high transparency and active communication with their donors, while the Kariega Foundation provides the opportunity to channel funds into well organised projects that enable both organisations to reach their joint vision of enabling impoverished children to take control of their future and actively shape it through access to high-quality education, healthy food, safe playgrounds, sports activities and ecological literacy.
Neball Players Joy at Sponsored Kit
"It might look like nothing to you but it is huge for them," are the words penned by the Kariega Foundation community co-ordinator Nomawethu Ngangqu in an emotive letter of thanks to the Inspower Community team. Nomawethu's letter beautifully describes the sentiment on the day the sponsored kit was handed over and the enormous impact of what might look like nothing to a more privileged child, but is a truly life changing moment to an impoverished child. This is what Nomawethu wrote:
I want to thank you for getting netball kit for the netball players of the Junior Vintage Galz from the Ekuphumleni community, Marselle Junior Girls from the Marselle community and Klipfontein Junior Girls from the Klipfontein community.
What a happy day it was for these kids when they received their kit. The excitement and happiness was written on their beautiful faces. The uniforms made them feel so confident about themselves. They looked beautiful and neat, like a real team.
Immediately after they wore their kit, the way they played just change! There were more smiles and laughter and they focused less on winning and more on simply being on the court and playing … in their new kit!
The Marselle girls folded their kit after the games and put them back in their boxes. When I went to Marselle later that afternoon I was so surprised to see the players wearing their kit again. They were singing on the main road showing everyone their kit. They were singing, blowing whistles, playing, throwing balls to each other and even dancing. They felt so proud of themselves for having their own netball kit. Now they are not going to wonder what they will wear when they go to a practice or a match.
Thank you so much for this. Really, it made huge difference to these kids and their coaches. All the girls from each team ran to their coaches to thank them for getting the kit for them. I'm sure there will be more kids wanting to join netball now because they want to wear those beautiful uniforms.
It might looks like nothing to you but to them it is a huge step. To know that there are people who really care for them and take what they are doing seriously means a lot. They see that they are loved, looked after, cared for, appreciated and believed in. You didn't only change the children's lives, but their coaches as well. Many thanks.
Partnership Aims to Expand to Rugby Players Kit
The Kariega Foundation's next fundraising goal with Inspower Community is to raise the funds to get our rugby players looking and feeling as good as the netball girls. Thank you Inspower Community and all your donors. You delivered on your mandate and in a moment changed the lives of many. Together we will create many more moments.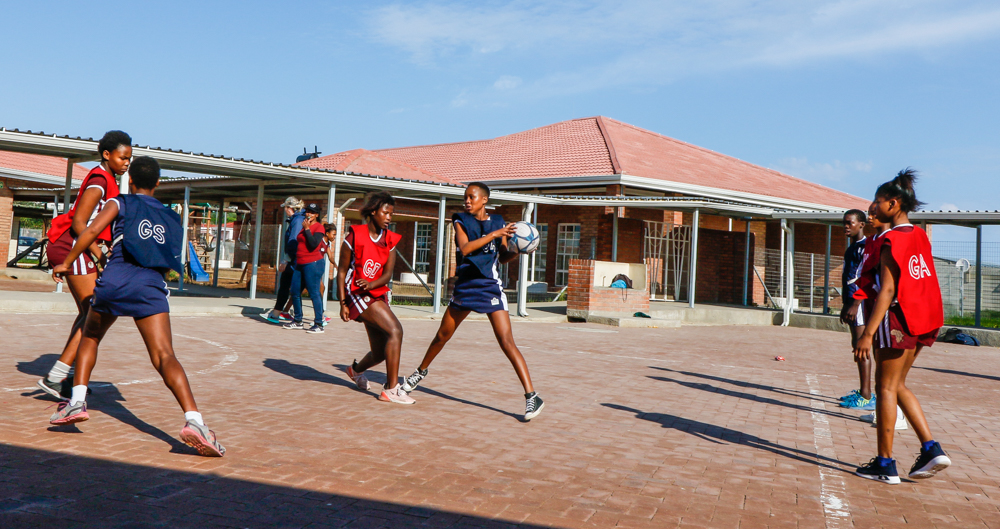 We are always grateful to the dedicated people who are involved in supporting our community and conservation projects managed by the Kariega Foundation. If you would like to find out more or get involved in the work of the Kariega Foundation please contact us via email at foundation@kariega.co.za. The Foundation is a registered non-profit organisation and able to accept online donations from anywhere in the world via the link on the right of the Kariega Foundation page.
Please follow the Kariega social media channels for updates on the Foundation. You can find us on Facebook and Instagram.