Limited Edition Print Gifted to Raise Funds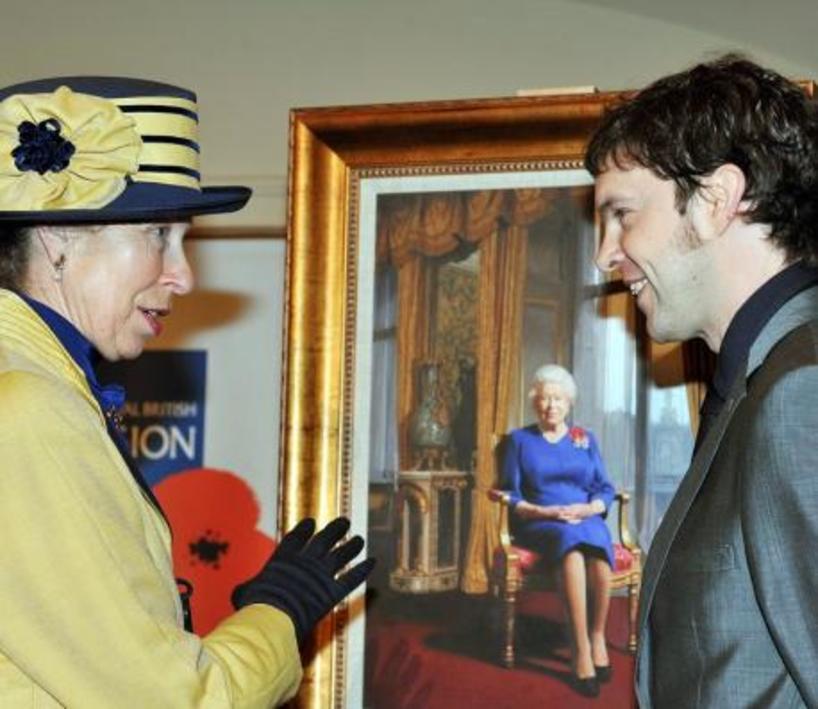 Darren Baker visited Kariega Game Reserve with his family earlier this year. Darren is one of the UK's most collectable and esteemed artists. He has painted Royalty, Prime Ministers and the sporting elite. His portfolio also includes impressive animal portraiture. We were incredibly humbled when Darren contacted us after returning home. He described how he and his family were mesmerised by Kariega Game Reserve and that he wanted to do something to contribute to it's longevity and the meaningful work of the Kariega Foundation. 
These sentiments prompted Darren to donate this limited edition print, pencil and charcoal drawing of a bull elephant to the fundraising efforts of the Kariega Foundation. Needless to say we were speechless with the honor and his generosity.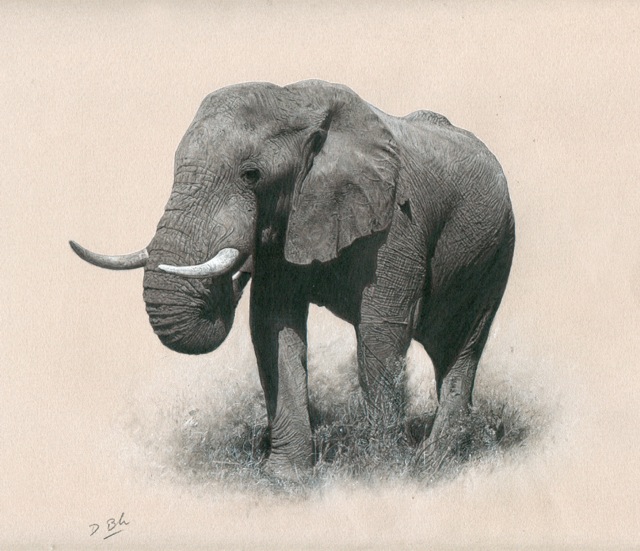 Artists Realism Comparable to a Photograph
Darren confesses he is a perfectionist! This trait has led him, over the course of his life, to develop painting and drawing techniques that create artworks as realistic as a photograph.
Some of his accolades to date include:
Official portrait artist to Her Majesty The Queen 2011
Official artist to the 2012 Olympic games
Fine Art Trade Guild Award Winner – Best Artist 2010
Winner of The Garrick Prize at Christies, London
In addition, you will find Darren's work on the walls of prestigious public and private collections, including 10 Downing Street, the House of Lords, St James's Palace and the Bahrain Royal household. His work is sought after by art collectors around the world. Find out more on the Darren Barker website.
Artist Darren Meets Rhino Thandi
While at Kariega, Darren and his family had the opportunity to spend time with rhino-super-mom and international ambassador for rhino conservation Thandi. Like many others he was moved and inspired by her story and has expressed his desire to support the Kariega Foundation's conservation and community efforts.
The Kariega Foundation is deeply grateful to Darren for his support and generosity. Contact murray@kariega.co.za if you would like to get involved with our conservation and community efforts.