Kariega welcomes rhino calf
Eastern Cape Game Reserve welcomes rhino calf
Kariega is pleased to be the custodians of a new white rhino calf born on the reserve just a few days after World Rhino Day and a few days ahead of the Global March for Elephants and Rhinos. We are fully aware of the huge responsibility that we have to keep the calf safe and protected from the scourge of rhino poaching.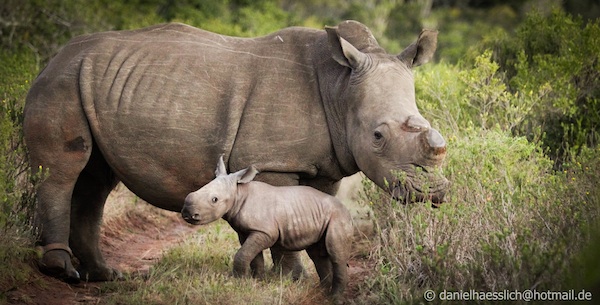 White rhino gestation and birth
The birth of a rhino is a long time in the making. The gestation of a white rhino is approximately 16 months and females only give birth after the age of seven. The intervals between calving are about three years.
White rhino calves weigh between 40 and 60 kg (88-132 lb) at birth and they are able to stand within the first few hours. Calves can suckle for about a year, but generally start grazing after 1-2 months. We think that the new calf is a male and is about four days old in these pictures taken by ranger Daniel Haesslich.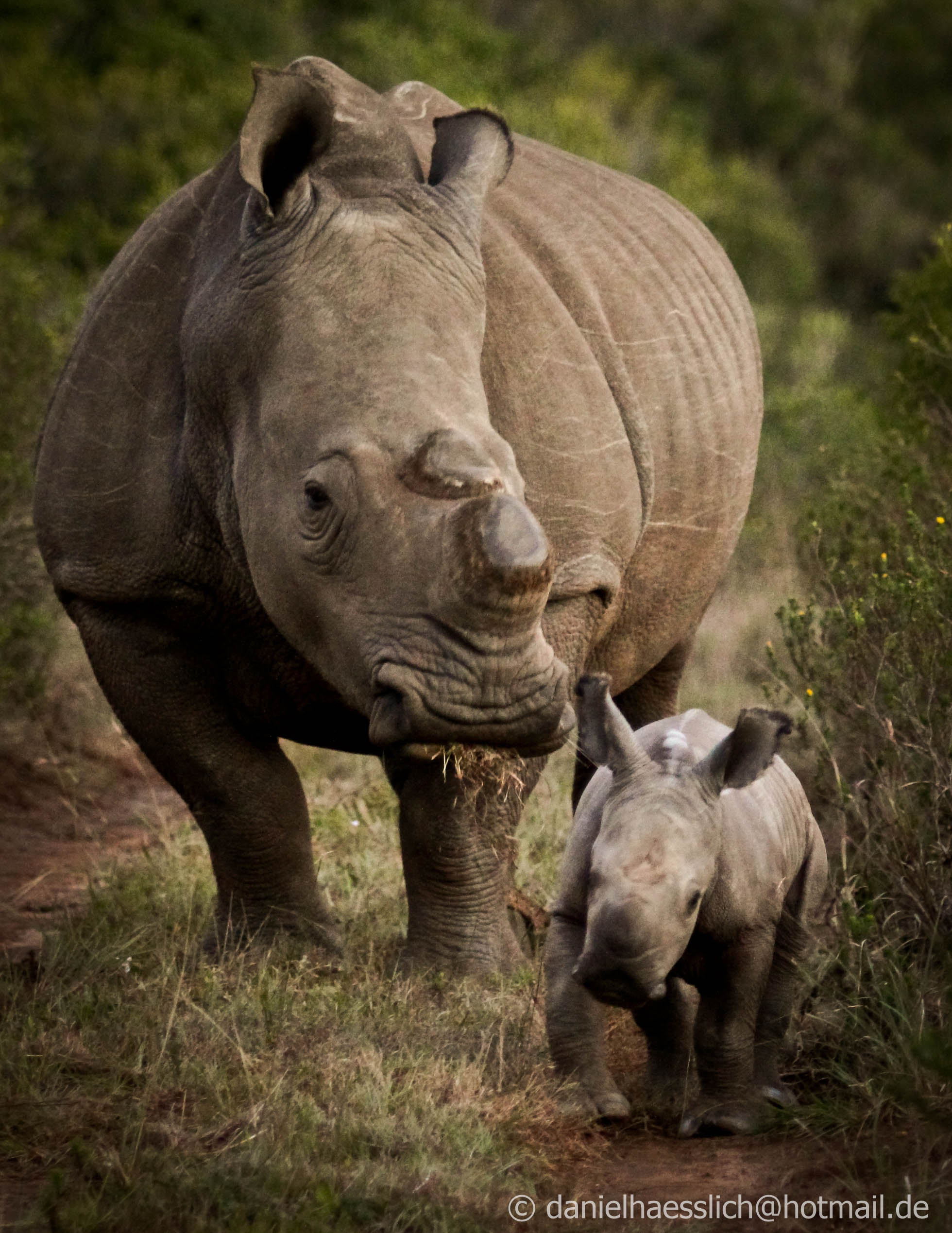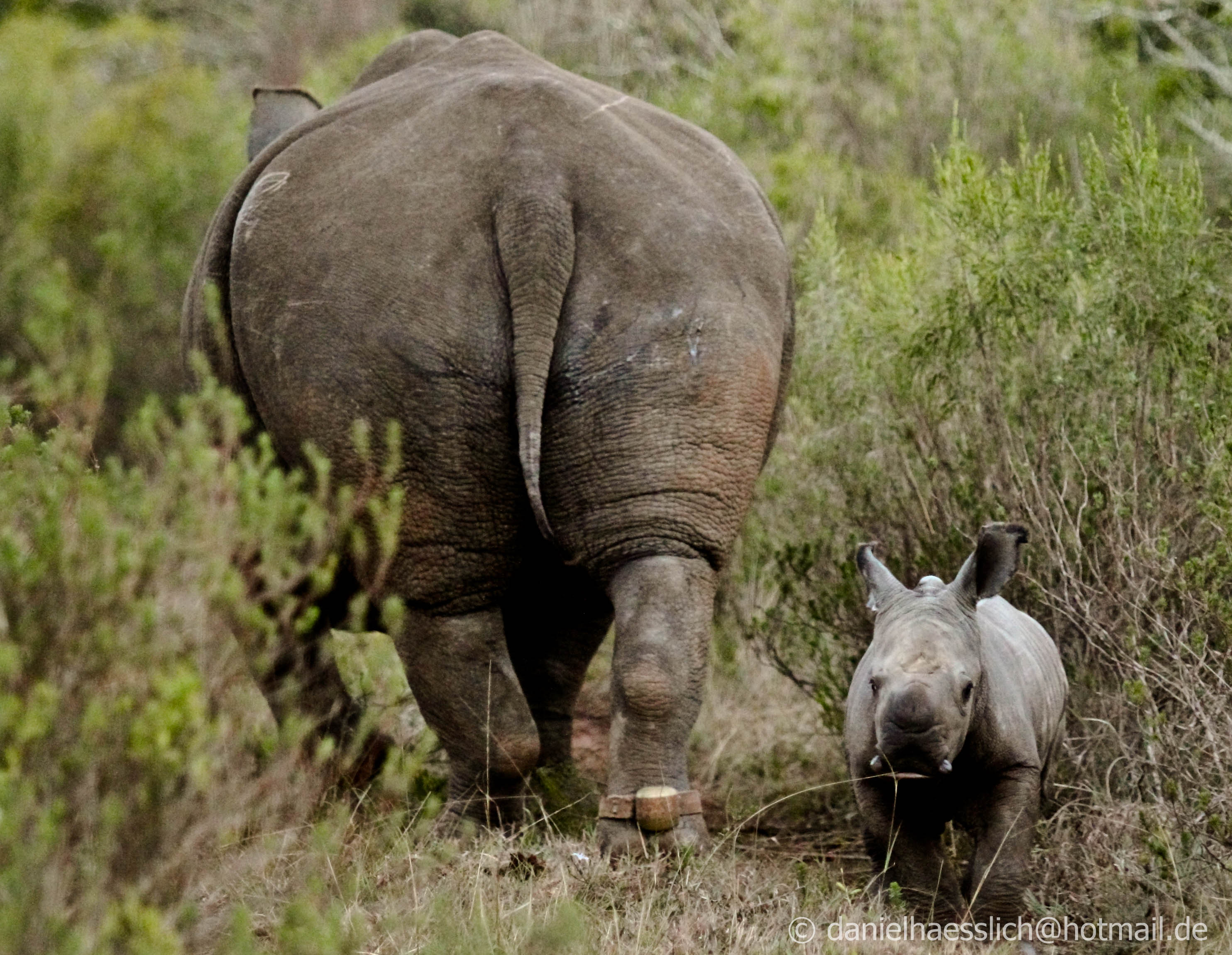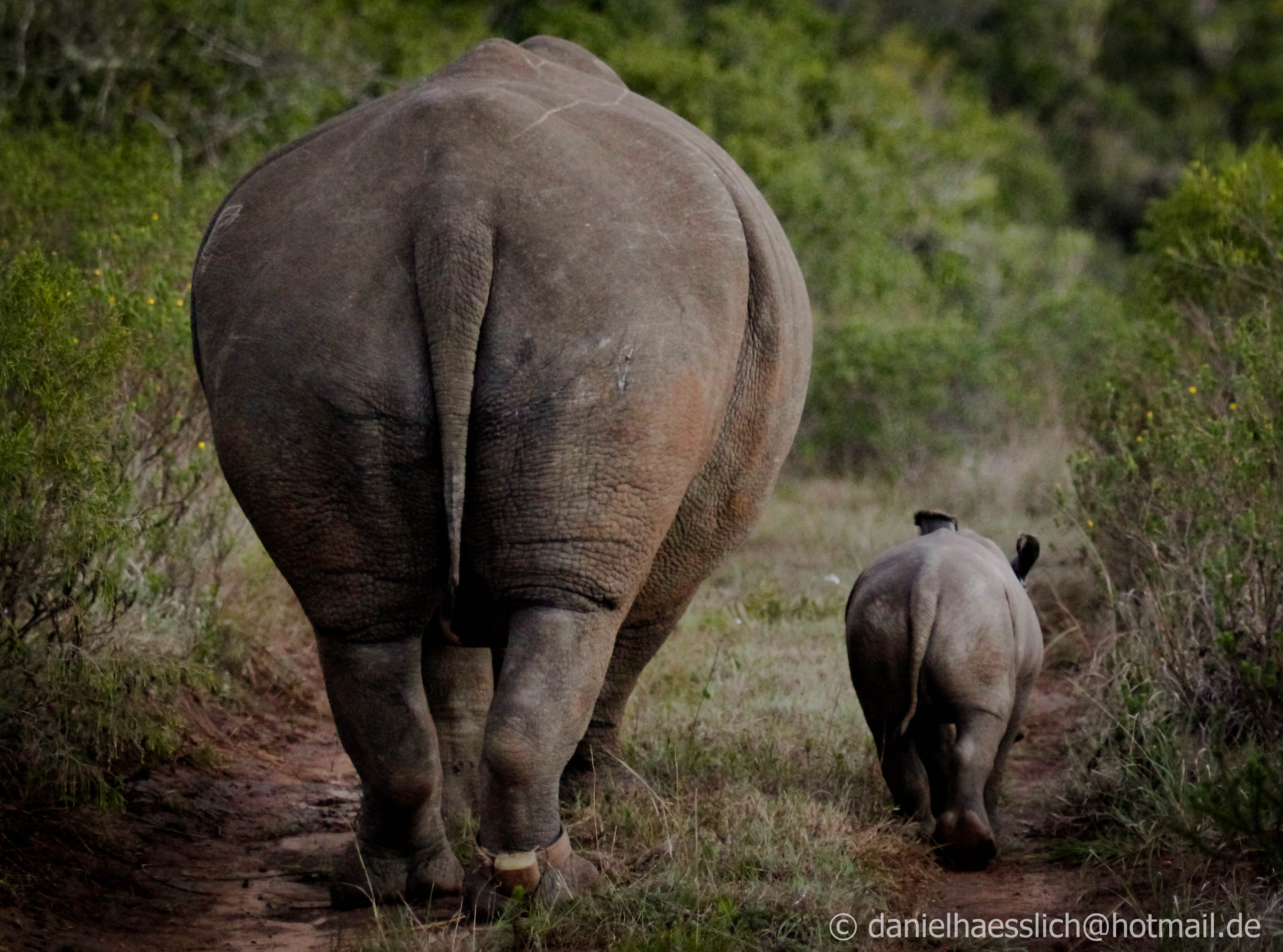 White rhino conservation and need for protection
Current estimates are that there are less than 20,000 white rhinos in Africa. The vast majority, about 80-95%, lives in South Africa. Last year poachers killed over 1000 rhinos in South Africa. As at mid-September 2014, nearly 800 rhinos have been killed in South Africa. 
Kariega has not escaped this violence. In March 2012 we were devastated by the poaching of three rhino. One female, Thandi meaning courage or love in isiXhosa, managed to survive against all odds. We were so pleased to find that she is likely to be pregnant and due to give birth towards the end of 2014. Follow our blog and Facebook page for updates on this brave and inspirational story.
To find out more about the global march for elephants and rhinos taking place on Saturday 4 October 2014 visit www.march4elephantsandrhinos.org.