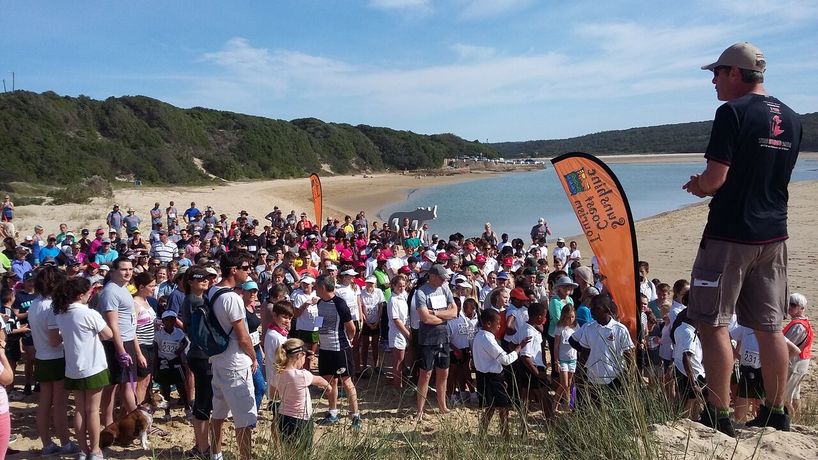 Rhino Run 2017 just happened!
Almost 1,600 runners gathered at six venues around South Africa to unite and show support for a common cause – saving Africa's rhino's.
The first rhino run event was held in 2012. It was inspired by Thandi, Kariega's very own super-rhino-mum and poaching survivor, and it has grown in strength year on year. It is a race that is close to hearts and close to home, with one of the races being run in Kenton-on-Sea.
Ekuphumleni Netball Community Run for Rhino
It was a particularly exciting race for the Kariega Foundation this year, thanks to the enthusiasm shown from the netball players in our local community of Ekuphumleni.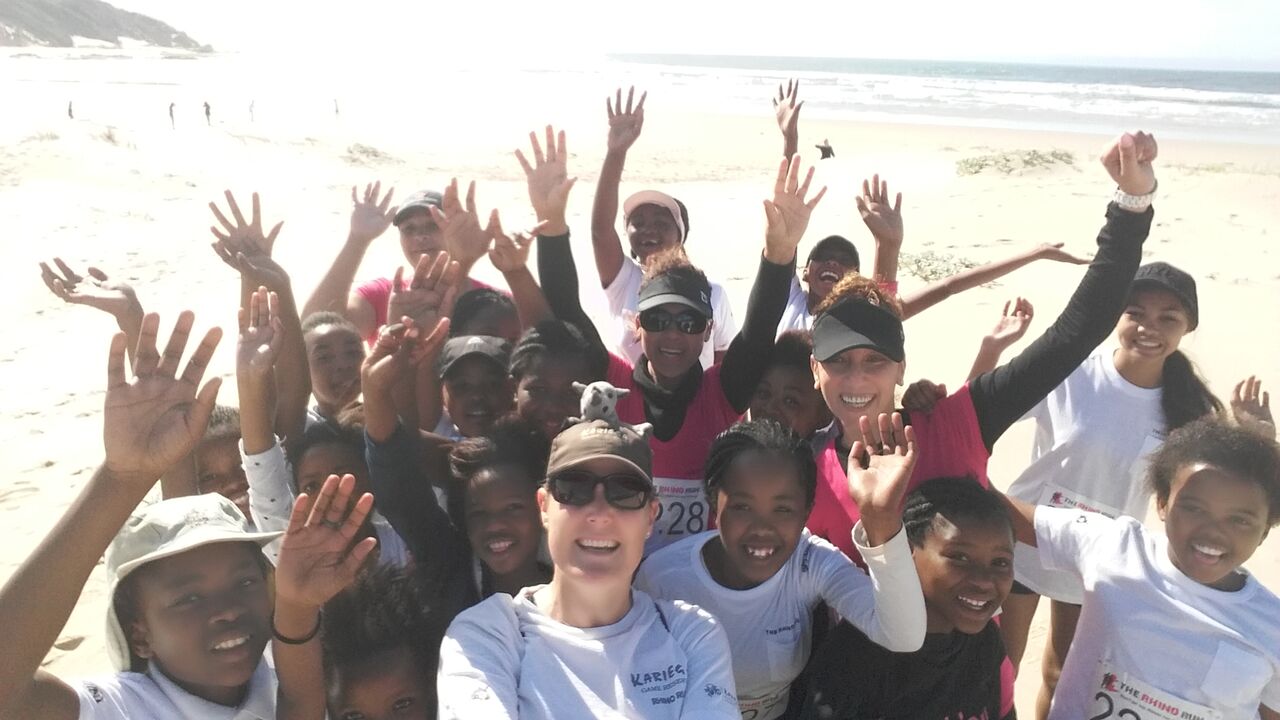 In July this year the Vintage Galz Netball team won a local competition and received the prize of a game drive at Kariega Game Reserve. For many of them it was the first sighting of a crash of rhino… and one of them was Thandi! 
The team was inspired, and jumped at the chance to participate in a rhino conservation event. The Kariega Foundation sponsored 10 senior and 20 junior players to run for our rhino. Their excitement and enthusiasm on the day was tangible and added credence to the quote on the back of their t-shirts, "Small acts, when done by many, can transform the world."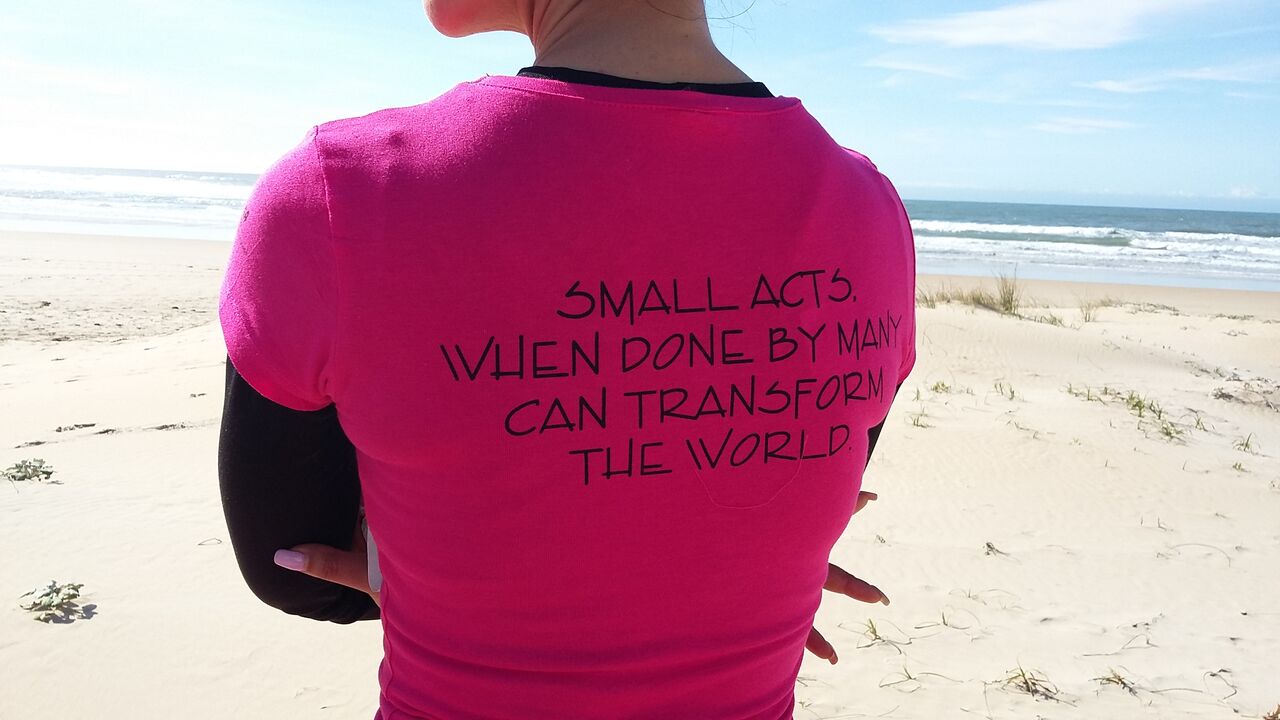 Thank you Vintage Galz, you were awesome and The Kariega Foundation was privileged to be able to support your efforts.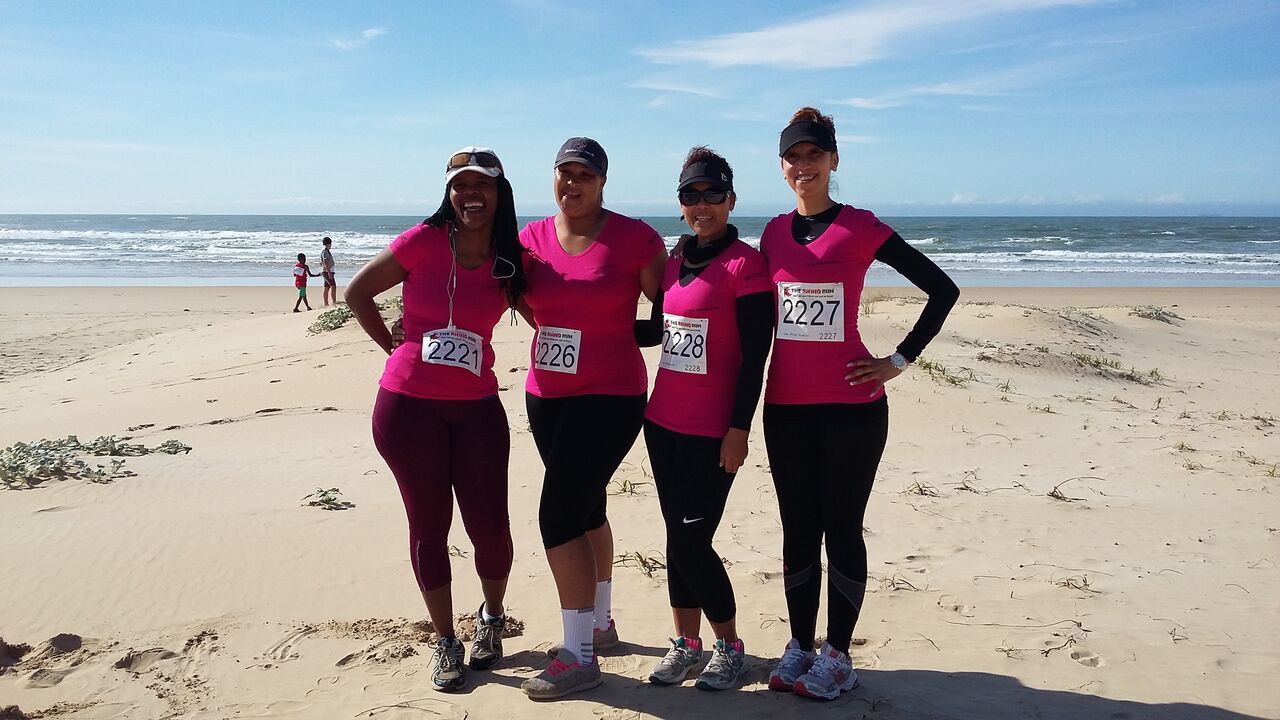 Kariega Sponsors 2017 Rhino Run Prize
It has become customary for Kariega Game Reserve to sponsor a prize for one lucky entrant to the Rhino Run. This year Angela Lehm Becker was the lucky recipient and will spend two nights with a special other in one of our premier safari lodges: River Lodge, Ukhozi Lodge or Settlers Drift. We look forward to welcoming Angela.
Did you run for our rhino in this years Rhino Run? Tell us all about it on Facebook. Post your comments below or share them on Twitter and Instagram. You can also upload a video on YouTube and add Kariega Game Reserve in the title.