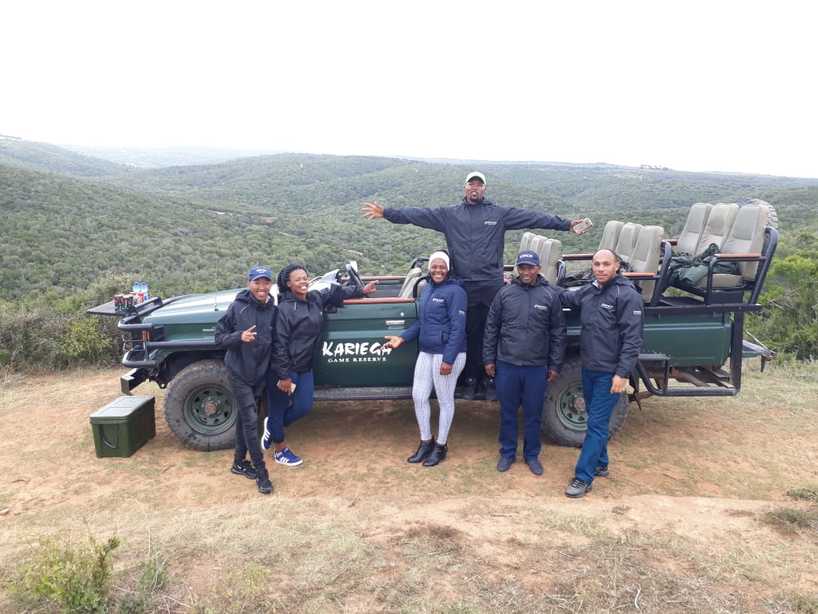 The Kariega Foundation 2018 sports programme has much to be proud of. Our six coaches trained 160 netball players and 85 rugby enthusiasts during the year. We have also developed and hosted two very successful inter-community sports days where the young athletes put their skills to the test.
In addition, two of our netball coaches, sisters Nomawethu and Phumla, completed their level one coaching certification. Phumla also passed level one umpiring and Noma her level one and two umpiring. We are so proud of them.
So much has been achieved! It is hard to believe that the Kariega Foundation sports programmes only started in January 2018. 
Kariega Foundation Appreciates 2018 Guest Contributions
The Kariega Foundation sports programme is one of the projects funded by the conservation and community levy paid by all adult guests staying at Kariega. Funds from the levy are invested directly into our community and conservation projects, which play an immediate role in the betterment of local livelihoods and conservation efforts. We appreciate every contribution of resources, skills and funds given by guests, staff, volunteers, businesses, inspired adventurers and ordinary people who want to contribute and make a difference.
If you are interested in finding out more or offering support to any of the projects, please contact foundation@kariega.co.za with questions or to request further information.
2019 Sports Programme Plans
Our sports programme has big plans for 2019! These include growing the number of players across both sporting codes; monthly inter-community fixtures; additional coach training (particularly for the rugby coaches) and introducing a life-skills component called CoolPlay.
With all this in mind, we felt it was important to pause, reflect and celebrate what had already been achieved in our Kariega Foundation 2018 sports programme. Our coaches were simply thrilled at the opportunity to do just that as they enjoyed a game drive at Kariega followed by lunch in the Main Lodge restaurant.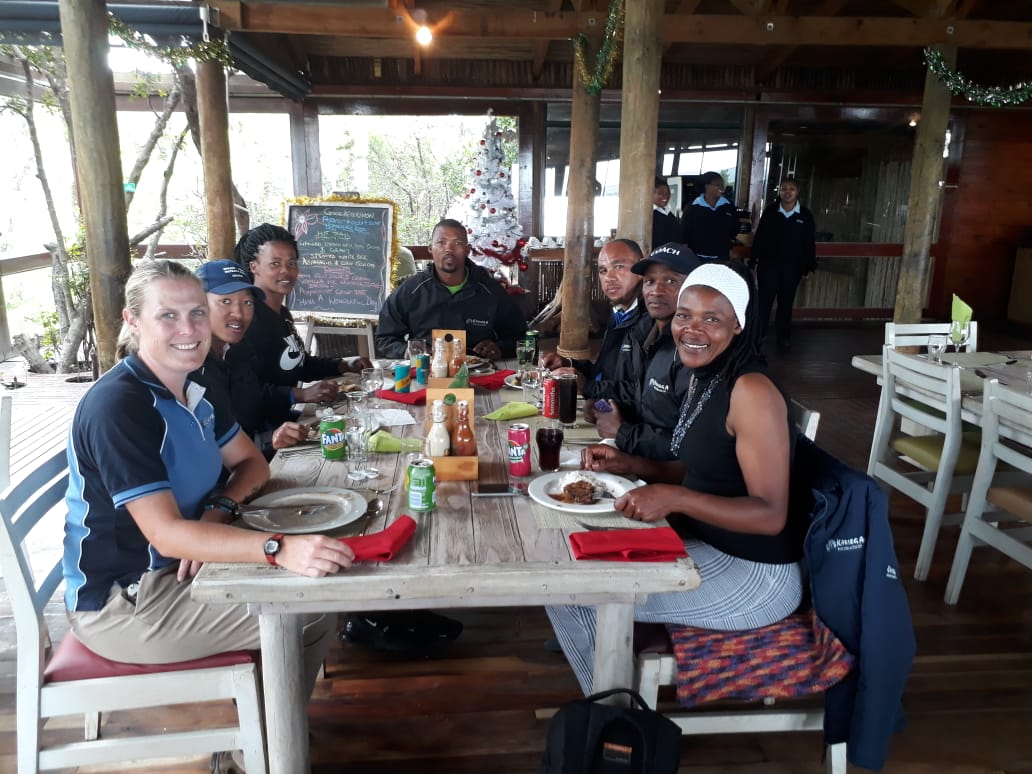 Thank you to our incredible coaches. We are in awe of your energy and dedication. Kariega Game Reserve and the Kariega Foundation is grateful to you all and so proud of the work you are doing with the children in our communities. 
As Nelson Mandela said, "Sport has the power to change the world. It has the power to inspire. It has the power to unite people in a way that little else does. It speaks to youth in a language they understand. Sport can create hope where once their was only despair."
If you would like to know more about our Kariega Foundation programmes, please email us on foundation@kariega.co.za or connect with us on Facebook, Instagram, Twitter and YouTube. We regularly share updates and information. You are welcome to add your questions or comments below.