Guest experience with Black-backed Jackal
Black-backed Jackal at Kariega Game Reserve, Eastern Cape safari
It's always good to hear back from guests on their experiences at Kariega Game Reserve. We often hear about close-up encounters with bigger game such as elephant, lion and rhino but it's also great to hear about the smaller mammals on the reserve, especially the smaller predator species such as caracal (lynx), African wild cats, servals, and jackals.
Kariega guest Rowan Seagers recently sent us some great images of a jackal sighting and had this to say about his stay at Kariega: "My visit to Kariega was much too short! I went out on game drive with Tayla and she managed to find us 4 different white rhino, a black rhino, a herd of elephants, plenty of antelope and general game, and one of my highlights, this jackal attempting to hunt guinea fowl. He kept on advancing on them until they rallied as a group and made a huge noise which must have intimidated him enough to realise that he might just be biting off more than he could chew. Great fun all around!"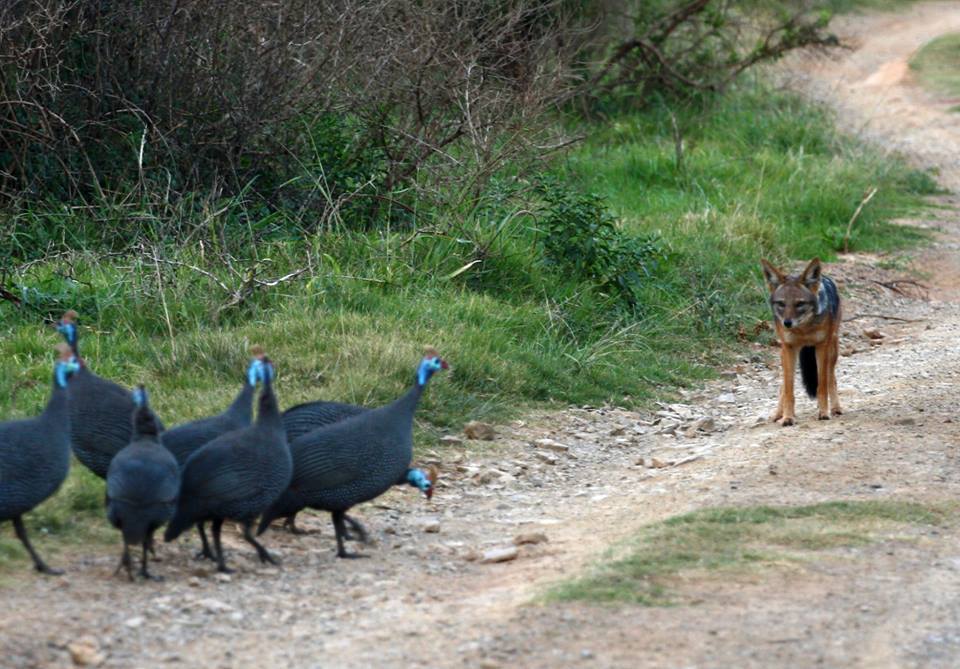 Thank you Rowan Seagers for sharing with us! If you have any special Kariega moments you would like to share with us, please feel free to find us on Facebook, or email to lisa@kariega.co.za
More info on the Black-backed Jackal
If you are visiting the reserve between July and October, be sure to look out for young litters of jackal as they are usually born around this time and leave the den with mom within three weeks of being born.
Jackals are most active at dawn and dusk (coinciding perfectly with Kariega game drive times!) and are often found hunting at these times for prey such as small antelope species, hares, rodents, insects, lizards and even carrion. Despite their carnivorous appearance, jackals are actually omnivorous – feeding occasionally on fruit and berries. If presented with the right opportunity, jackals will also prey on smaller carnivorous species such as mongoose, polecats and wild cats.
The black-backed jackal is named for its black saddle of long hair on it's back. It is the smallest of the three species of jackal found in Africa. 
Photo by Neil Aldridge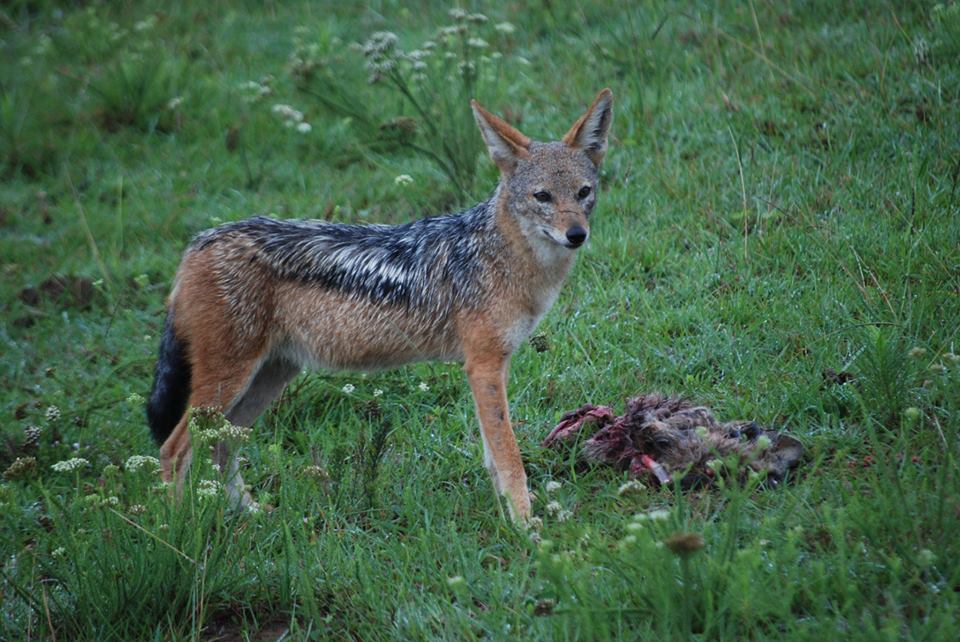 Photo by Marcel Westbroek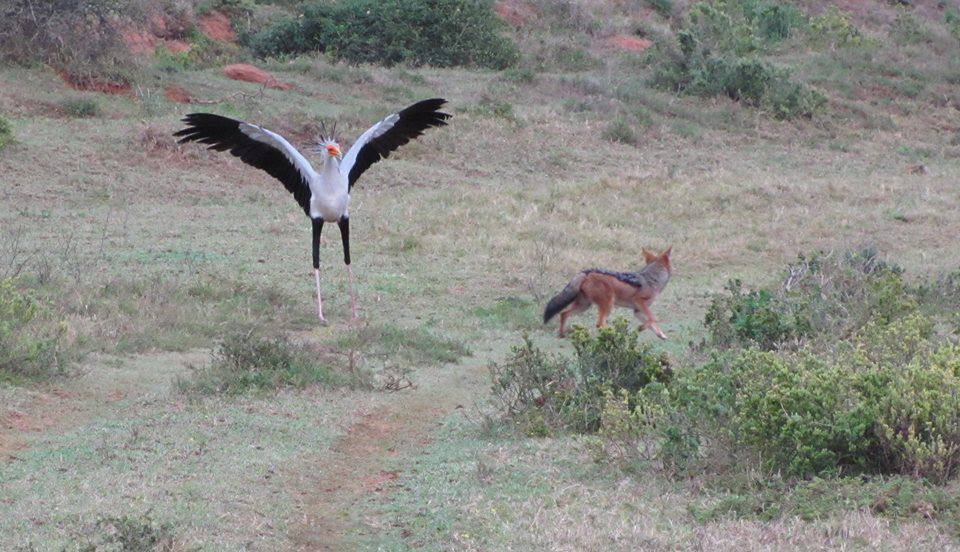 Photo by Yvonne van Tol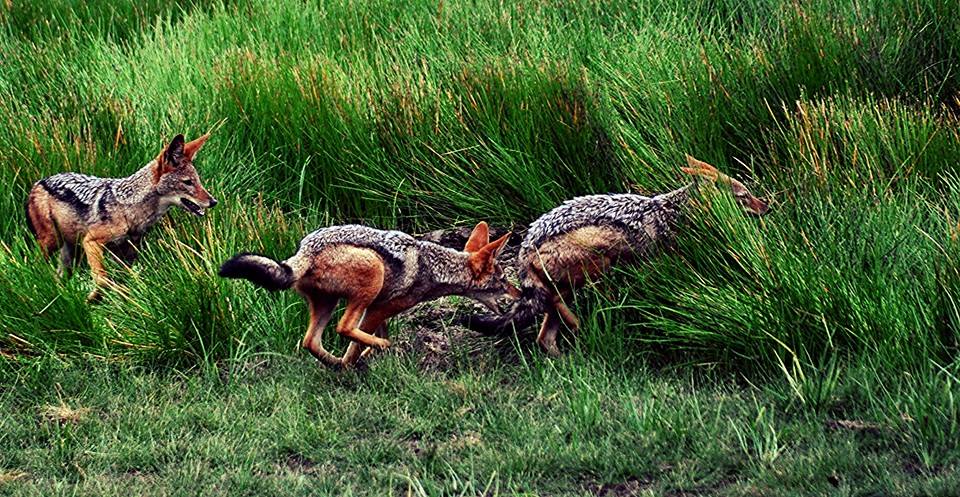 Photo by Caroline Ann Evens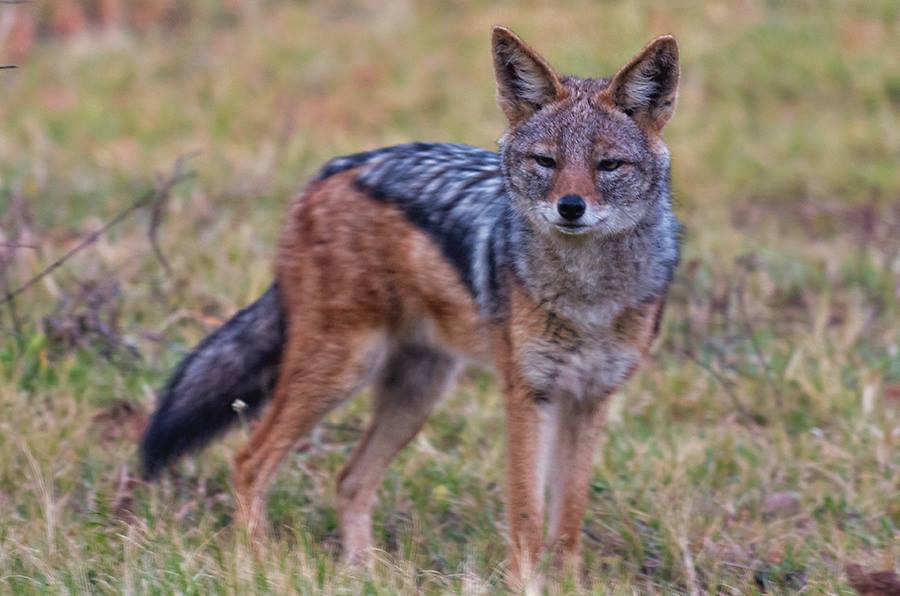 Photo by Friedhelm Pieters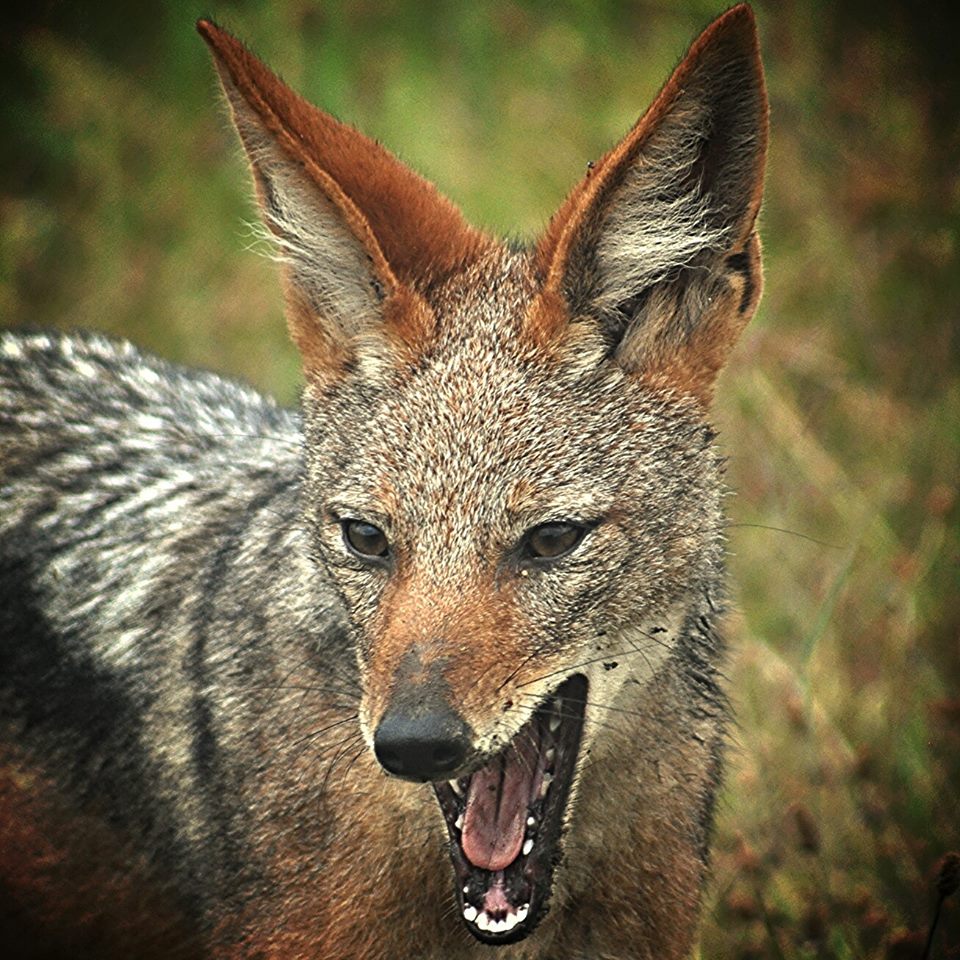 Photo by Caroline Ann Evens