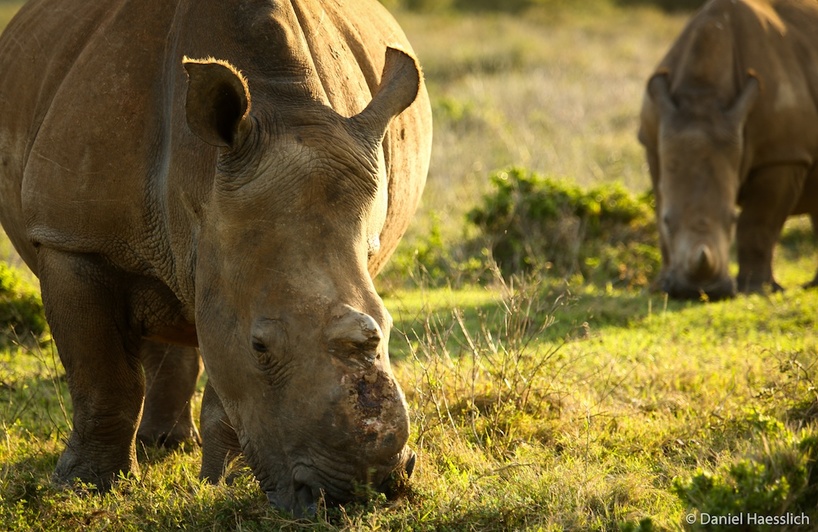 Dire South Africa Rhino Poaching Statistics Ahead of World Rhino Day 2016
The number of rhinos killed by poachers in South Africa continues unabated in 2016. We are sad to report that 702 rhinos have been poached so far in 2016. This is the equivalent of three rhinos being killed every day. This figure was released on the 11 September 2016 by the South African Department of Environmental Affairs (DEA). It is only the second set of official statistics released by the DEA this year, the last one was on 8 May 2016. The department decided to withhold regular rhino poaching reporting from the public at the end of 2015. 
Figures for the number of rhinos poached in the Eastern Cape are even more challenging to find. A conservative estimate is that at least 52 rhinos have been poached and killed in the Eastern Cape over the past five years. Kariega Game Reserve has been in the spotlight during this time due to the poaching of three rhinos in March 2012. Read more about the tragic but inspiring story of rhino Thandi and her calf Thembi.
The message on this World Rhino Day is loud and clear – the fight to save the rhino is still on. It is the voices and actions of ordinary people like you and I that can make all the difference. It is our hope that World Rhino Day will serve as inspiration to get involved to help protect and conserve these incredible animals.
Where to Get Involved for Rhino and Make a Difference?
World Rhino Day is celebrated on September 22 every year and provides the opportunity for the global community, including organizations, NGOs, zoos and members of the public, to celebrate rhinos in their own unique ways and to raise awareness and funds to protect rhino. Have a look at the amazing and varied in which our rhino are being celebrated all over the world – and see where you can get involved, have fun and make a difference via this awesome initiative.
Kariega's Save the Rhino Fund Needs your Help
At Kariega Game Reserve rhino conservation continues to be a top priority. It is time consuming and costly and we have a team of highly dedicated and passionate staff who try to ensure that our rhino are safe. Our guests, volunteers and friends of Kariega also play a critical role by donating funds to the Kariega Foundations Save the Rhino Fund. If you are unable to attend any of the activities in your area on 22 September, a donation to this fund would be a fantastic way of contributing. It is quick and simple and can be done online. Donate now!
World Rhino Day Poster for Kids
Get your kids involved! Download this World Rhino Day poster and while they are colouring it in you can take the opportunity to teach them about our rhino. We need to ensure that the next generation will also have the privilege of observing this prehistoric animal in the African wild.
Please let us know what you did this World Rhino Day by posting your story and pictures to our Kariega Facebook page.