Explorer Ness Knight Visits Kariega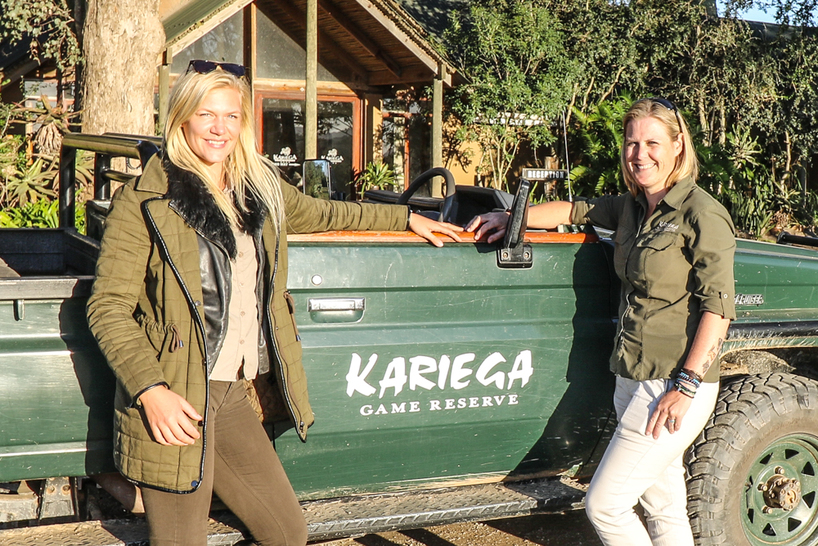 Explorer, conservationist, presenter, motivational speaker and all round amazing human being! These words describe Vanessa Leigh Knight, or as she is better known, Ness Knight (pictured left). We were thrilled when Ness asked if she could come and visit us at Kariega Game Reserve recently.
Ness is an accomplished explorer and her adventures include being the first person to successfully complete the 'source to sea' descent of the Essquibo River in Guyana, South America; exploring the inhospitable landscapes of the Namib Desert solo and being the first female to swim the length of the Thames River which at 346 km (215 miles) it is the longest river in England. Ness never stops pushing herself, appreciating the spectacular world we live in and creating awareness about the pressing issues that our natural environment faces.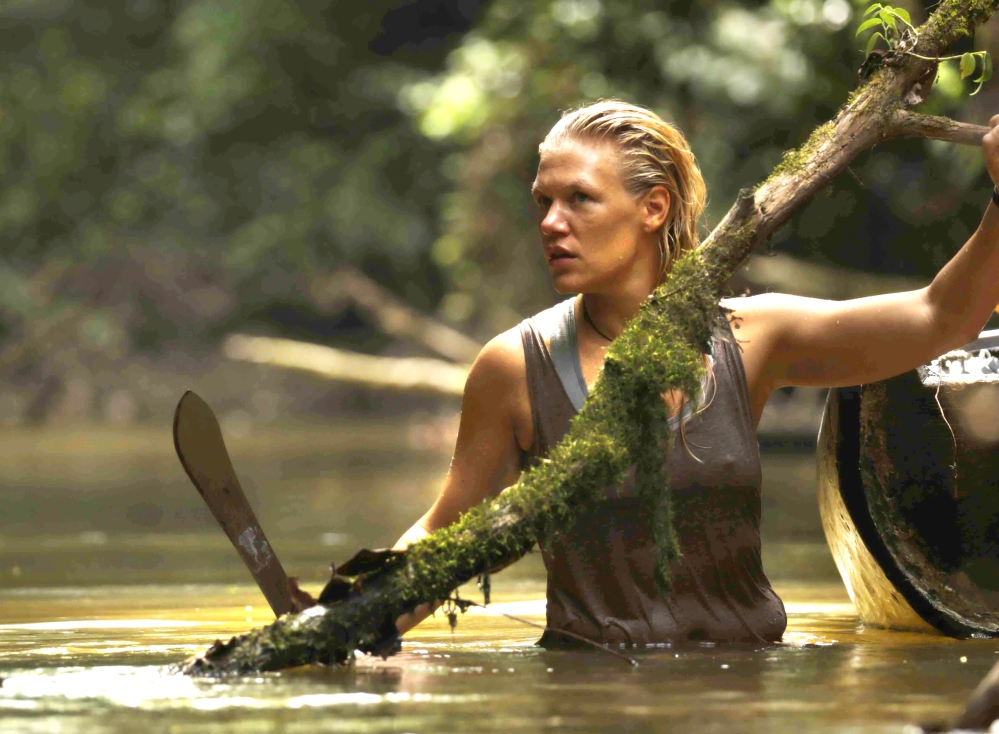 Ness Knight Visits Kariega's Rhino
Ness is currently filming a pilot for a documentary about rhinos and other endangered wildlife. She particularly wanted to include the story of rhino poaching survivor Thandi and her calves who live at Kariega Game Reserve. We were delighted to take Ness out in our open safari vehicle to try to find this inspirational rhino who miraculously survived after both her horns were hacked off by poachers in March 2012. 
Finding rhino Thandi and her crash (one of the collective nouns for a group of rhino) is sometimes not as easy as you might think...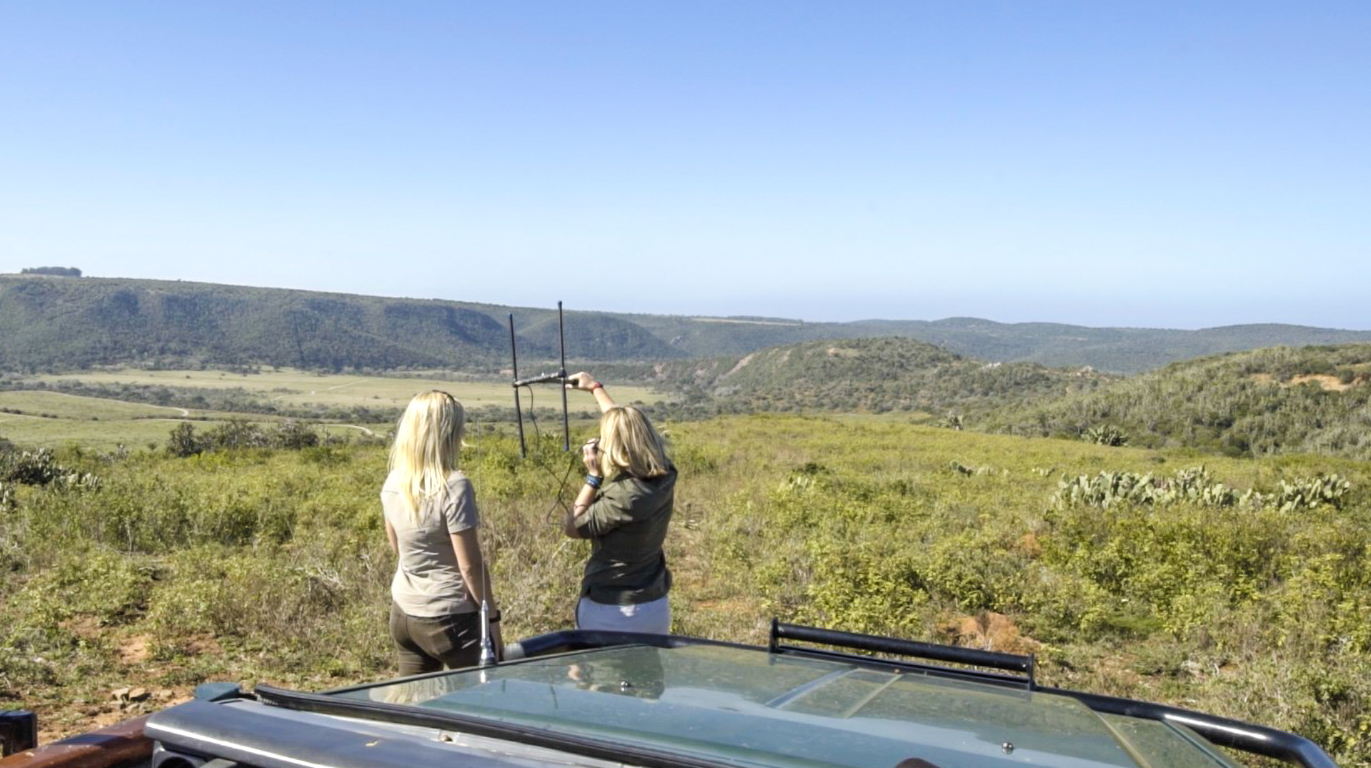 After a long drive with many stops at high points to use binoculars and a telemeter, we finally located the rhino trio happily grazing on some lush green grass. Ness and the film crew were ecstatic to see Kariega's special rhinos. Like many others around the world, Ness has been inspired by this brave rhino since March 2012. The team were delighted to add Thandi's story to the pilot for their documentary.  
Read more about Thandi's story and our needs in the fight for the protection and conservation of both black and white rhino.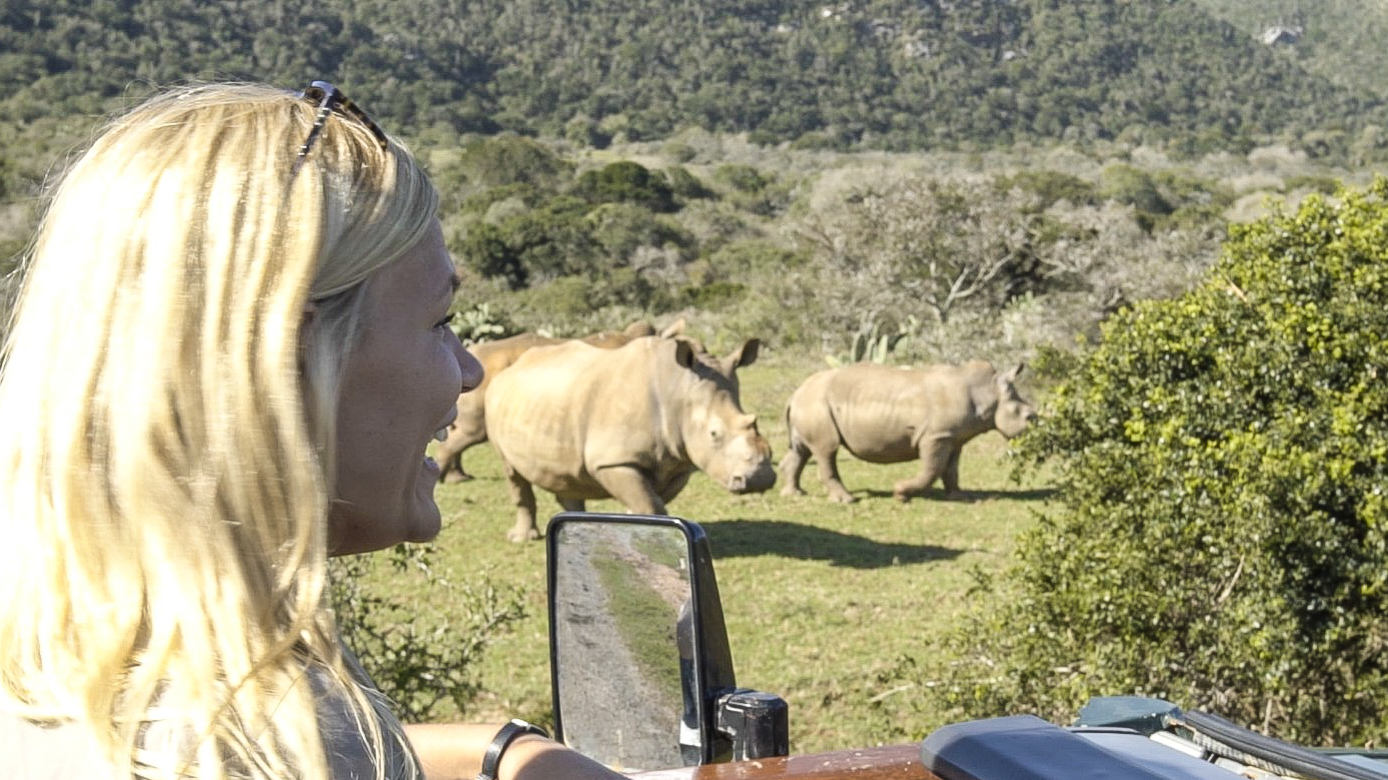 With a happy heart and some great footage Ness and her film crew left Kariega Game Reserve. We hope that their pilot will be successful and that they can create the full documentary. We believe that this will help to raise awareness to stop the brutal killing of rhino and other wildlife. We hope that the story of rhino Thandi will stay with Ness forever and inspire her when she needs it the most.
Connect with us on Facebook, Instagram and Twitter to follow the story of rhino Thandi and other Kariega wildlife.